Greg Ellis Ticks Off Another Target!

Mainline Match

Lake Sumbar Haul For Max!

BAIT SPRAYS AVAILABLE NOW!

Carp Angler of the Year competition

Testing Times!

COMPETITION!

HOW TO MAKE CORK BALL POP-UPS
Introducing Mainline Baits
Talk Carp Bait and before long the name Mainline Baits will be mentioned. This is because since Mainline Baits was founded it has been synonymous with the highest quality carp baits possible, and the capture of carp from all over the world.
Mainline's concept of offering the angler a fantastic bait whilst at the same time offering the carp a valuable food source ensures that all our baits stand the test of ...time when used on any water, so much so in fact that repeat captures on the same bait are normal as the carp just can't get enough; summer or winter makes little difference.
Using the best carp bait is fundamental in the pursuit of carp, as your success revolves around carp and their feeding habits. Mainline's contacts in the food industry presented us with a wealth of opportunities in terms of research and product availability both at home & abroad.
read more
"With a complete range of innovative and top quality products Mainline really allowed me to be successful over the last years"
Mainline
Products
Boilies, Base Mixes, Flavours and Additives, Pellets, Groundbaits, Particles, Liquids and of course an extensive range of Hookbaits to match! The Mainline Baits range of products covers every situation, with everything you could possibly need!
View all products
"For top tips and tactics to help you best utilise our baits checkout our Movies section or YouTube channel"
Mainline
Videos
Zig Fishing With Laurence East
Greg Ellis - My Quest For Hendrix
Solid PVA Bags With Jerry Bridger
View all Mainline videos
"Why choose Mainline Because big carp love food and the better the food you provide the more you will catch its as simple as that"
Mainline
Catch Report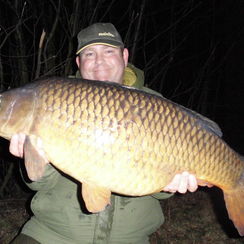 Dave Cornes
28lb 4oz
18th January 2018
Howells lake
Common
Essential Cell
After my first fish from the venue yesterday at 28:12, i ventured back for another Evening hoping my luck was still in, and it was! Double take saw me playing two fish at the same time, this fish at 28:4 (Not bad, 2 x 28 commons, back to back evening's in January) and another that went 22:6, both in the net at the same time, happy days indeed. Pleased with 2018 so far, banked 7 fish , and it is only the 18th of January.
View all catch reports
0