THE CARP PROJECT VOL.01

THE IMPORTANCE OF COLOUR!

The Link Dedicated Freezer Bait Range

SWEET MARINE & PRO ACTIVE GROUNDBAITS

NEW CORK DUST WAFTERS AVAILABLE NOW!

FREEZER BAIT ENHANCEMENT!

NEW Luncheon Meat

THE WHITE BANOFFEE WAFTER

RECIPE FOR SUCCESS!

HOLIDAY CARPING!
Introducing Mainline Baits
Talk Carp Bait and before long the name Mainline Baits will be mentioned. This is because since Mainline Baits was founded it has been synonymous with the highest quality carp baits possible, and the capture of carp from all over the world.
Mainline's concept of offering the angler a fantastic bait whilst at the same time offering the carp a valuable food source ensures that all our baits stand the test of ...time when used on any water, so much so in fact that repeat captures on the same bait are normal as the carp just can't get enough; summer or winter makes little difference.
Using the best carp bait is fundamental in the pursuit of carp, as your success revolves around carp and their feeding habits. Mainline's contacts in the food industry presented us with a wealth of opportunities in terms of research and product availability both at home & abroad.
read more
"With a complete range of innovative and top quality products Mainline really allowed me to be successful over the last years"
Mainline
Products
Boilies, Base Mixes, Flavours and Additives, Pellets, Groundbaits, Particles, Liquids and of course an extensive range of Hookbaits to match! The Mainline Baits range of products covers every situation, with everything you could possibly need!
View all products
"For top tips and tactics to help you best utilise our baits checkout our Movies section or YouTube channel"
Mainline
Videos
Flavours Colours With Matt Godfrey
Mainline Match Luncheon Meat
The Link Freezer Bait Range
In-Session At Crete Lakes
View all Mainline videos
"Why choose Mainline Because big carp love food and the better the food you provide the more you will catch its as simple as that"
Mainline
Catch Report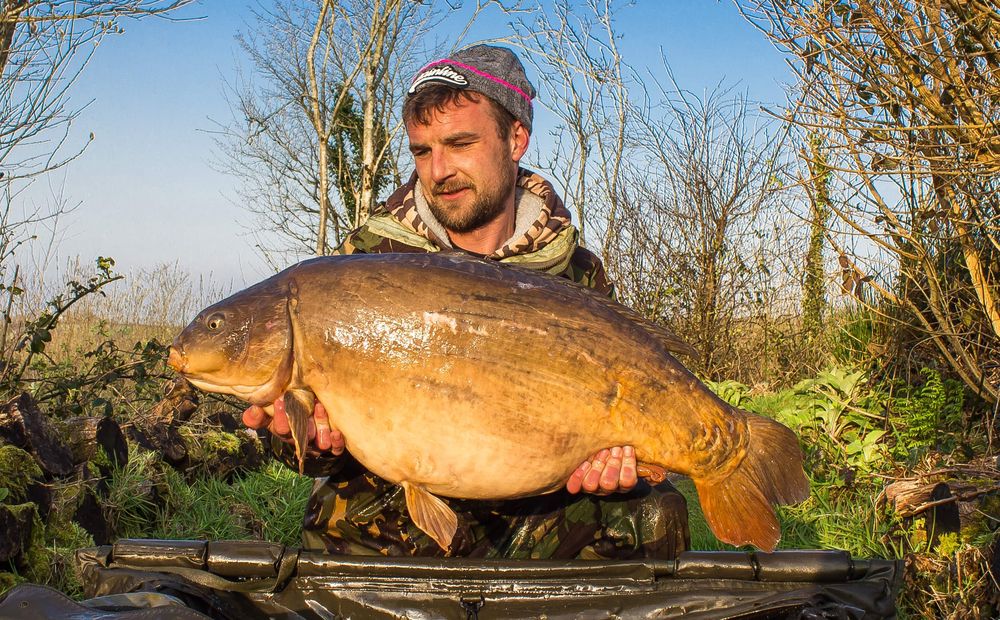 50lb 2oz
22nd March 2020
Emperor lakes syndicate
Mirror
Cell wafter 14mm
Turning up friday tea time to the syndicate straight from work , a strong eastly blowing. The lake had 4 anglers on all tucked away in shelterd swims , so into a swim called ginges right in the teeth of the wind but I'd had a gd couple sessions in this swim the week before so a no brainer . Back on the same spots i caught a 30lb ,28lb, 23lb and a stocky on a overnighter the week before happy days confident as ever . Saturday soon came around savage night with big cold 40mph+ winds , no bites , same again redone the rods and repeat same as the night before. Winds due to drop still very cold chill but looking promising, 12 o'clock soon had a couple beeps on the right hand rod and had a stocky around 6lb in the net . Quickly redone the rod as wind completely died and I new it was good for another one . 5.15 left hand screams off fished bottom slope of an island. Absolutely beast of a battle line twinging in the wind i new it was a big un . Roughly 15min battle i finally netted her no head torch, but as soon as rolled her i seen the tail and new it was her . Quickly called my mate who was in a swim up the bank from me and got he4 sorted. After a cuppa tea sun had just started to rise we got her weighed once on my scales , twice on my spare ones then third set from my friend toby , 50lb 2oz !!! Witnessed by 2 other members . Lots of pics then a super quick pack down as ov course mothers day i had to get home keep the kids and wife happy aswell .
View all catch reports
0