Mainline
Articles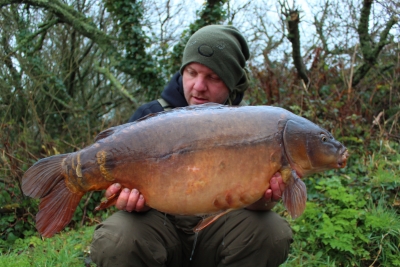 Tutorials
Tony's Carp Column - Pt2
Mainline team member, Tony Welch continues his series of articles and carping updates!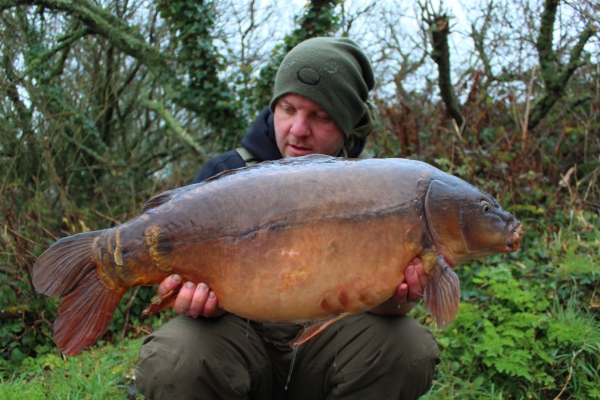 I also managed a quick night at Argal the following week where the wind was blowing in a nice southwesterly direction. The lake was fairly busy with the 'going' swims gone so I had little choice and resolved to set up in the teeth of it. I decided to go with single pop-ups on hinge stiff rigs with my white Blackcurrant Special hook baits (see Blackcurrant Specials under the articles page if you want to use these hook baits). My hinge stiff rig consisted of a size 6 Gardner Chod hook knotless knotted to 20lb Trip Wire. I then stripped back a length of 15lb Sink Skin and tied this to the Trip Wire using an Albright knot. The knot is then used to mount the Critical Mass putty around to balance the hook bait. It's a cracking rig for singles and the only other thing I like to do is use a Gardner Grappler lead and push Mainline paste into the lead. This gives an extra attraction around the hook bait along with extra confidence!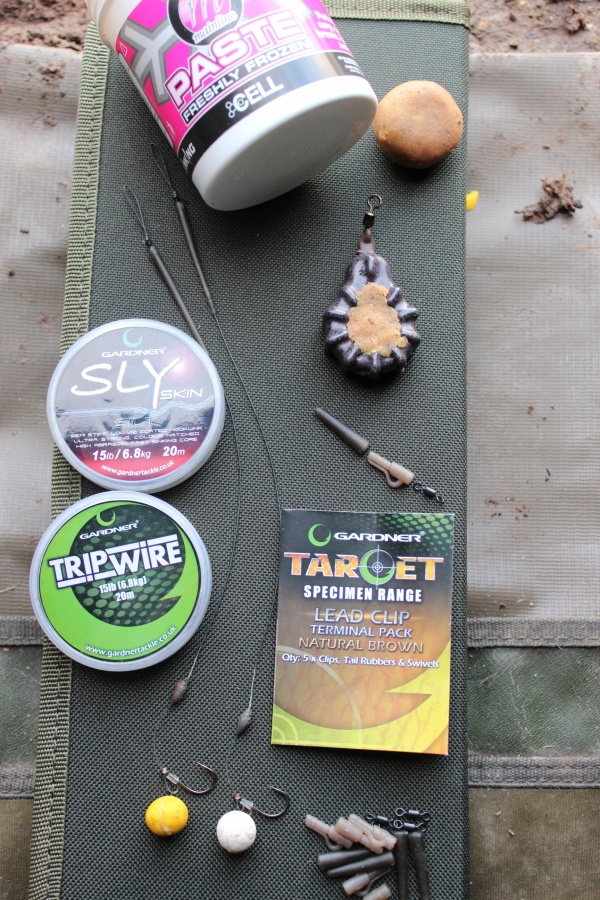 I found a cracking spot at 55 yards to my right and that was the rod that ripped off at 8pm. It was difficult to play the fish in the wind and I lost contact a couple of times in the gusts, but the Chod hook held firm and one of the new stock mirrors was in the net. Only a small fish of around 10lb and I took a quick snap for my stock records. I have kept records since I organised the stockings of the commons and the mirrors for Argal. It was the only fish out that night and although it was small I was chuffed.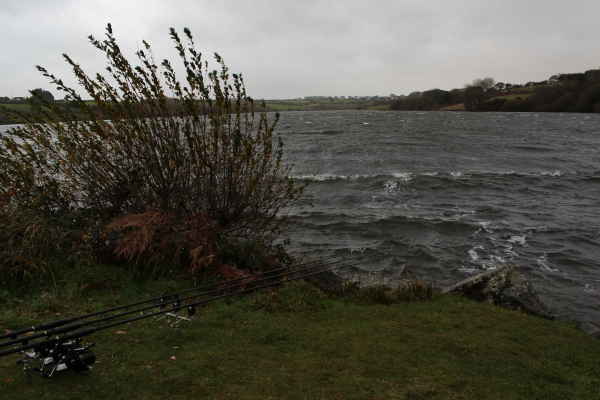 Here in Cornwall we have a fairly secret, large reservoir (and I mean large) that has a fantastic stock of carp. They are mainly little ones up to around mid doubles however we (friends and I) have caught them up to mid twenties. One part of this lake that I fish sits nicely on the back of any cold easterlies so I decided in my wisdom to have a night there. Well, I wish I hadn't bothered because it was bloody cold, bleak and baron! I fished at range, well range for me at around 140 yards with single hook baits. It takes a brave man to sit on a huge expanse of water in the middle of winter, fishing single hook baits. Did I mention I was fishing in 40 feet of water too! It does make me laugh when I hear people say that the carp won't feed in anything more than around 25 feet of water. This is utter rubbish; it's all in the mind of the angler. The fish don't know how deep it is, it's just home to them and the depth is the depth. I have friends who have caught carp in more than 50 feet of water on the big French venues. Anyway, about an hour before first light I had a screamer and attached was a little common to save the day. I had to take a photo just so I could prove I caught one to my wife! I packed up and went straight home to stoke the fire!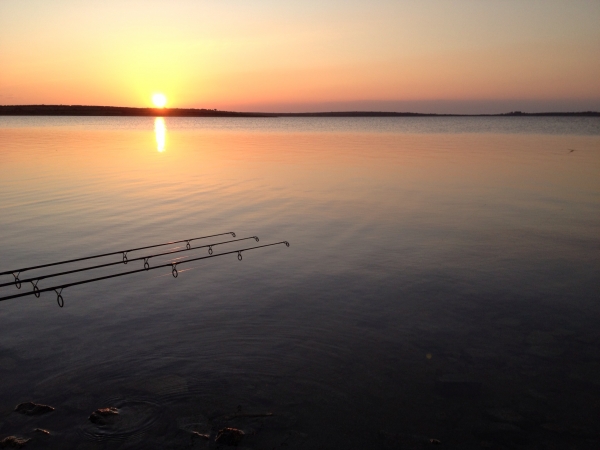 I fancied making up some new hookbaits the other day with some different Mainline products. I don't normally deviate from my trusted Blackcurrant Specials or Profile Plus Pineapples but I needed to make some New Grange chops for a small water I'm generally stalking on and decided while I had the Gardner rolling kit out I'd have a play with some different flavour combos.
I made three different hookbaits. Firstly a yellow Pear and Banana with some Scopex and Sweetade, followed by a washed out pink Spice B with a few extras added, and finally a slow sinking, washed out New Grange hook bait.

Here are some tips...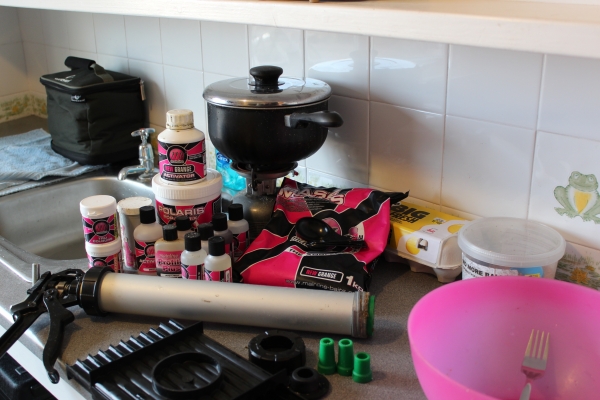 There is a little farm pond up the road from my house which I visit when I have a few hours to kill once in a blue moon. I use it for odd winter afternoons and summer evenings. No one really fishes it and it's a very enjoyable bend in the rods for a few hours. I use little 2lbTC rods and I love using the 2-rod Nano bars and TLB alarms. The TLB's are absolutely bomb proof. If you want an ultra reliable alarm that will never let you down then the TLB comes highly recommended. Look them up on the Gardner website for the full report! I had a play with the new hook baits and over four afternoons had twenty-eight fish to a tad under 17lb. OK, so they are all 'pasty's' and there certainly is nothing large in there but I had great fun watching the Bug Indicators fly and the TLBs scream!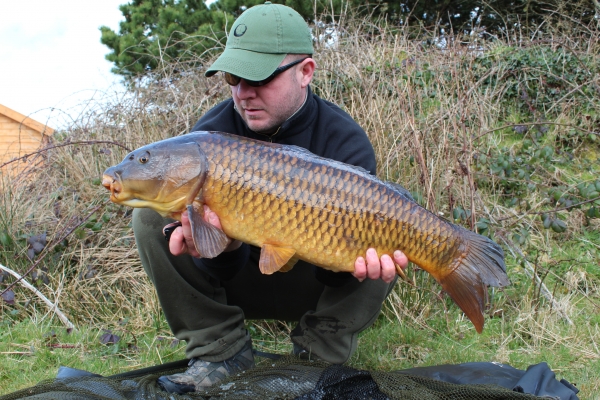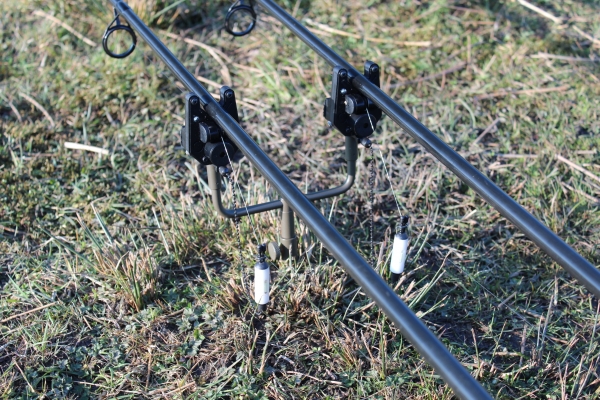 In the next Carp Column I'll hopefully be bringing you news of a venue that I hope to get on. It's a few hours from home and an absolutely stunning place I'm told. Apparently it has a nice head of carp up to the 30lb bracket. I also have plans to fish two other waters targeting individual carp as well as quick overnight trips to Argal and not forgetting the seriously large lake. I'm really looking forward to a few summer sessions there.
I'll also hopefully be bringing you all the new bait from Mainline and new tackle from Gardner to have a look at with some tips and tricks on how to get the best from it. Speaking of which, have you seen the new Gardner Hook Aligners? When I first saw these I wasn't sure if they would fit into my angling, however having used them and catching plenty of carp with them I'm now finding it difficult to cast out without one. One of my favorite presentations is using a small pop up aligner with a large Covert rig ring and a size 10 Contenintal Mugga. Any of the Gardner Skin hook links or braid can be utilised. Attach and balance a 10mm Mainline pop up and your rig will be sat beautifully poised ready to nail your next carp!

So until next time, tight lines.
Share this article
0