Mainline
Articles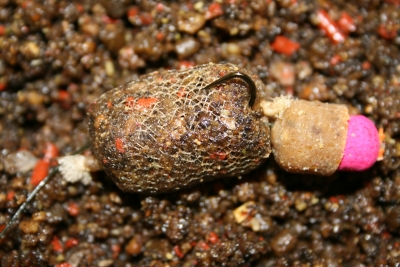 Tutorials
Stick it to 'Em!
In this article Tony Welch explains how he likes to put together and use PVA sticks.
Stick mixes have been around for a number of years now and have been well documented in the angling media. Its surprises me that there are plenty of anglers who don't use them through choice and others who have never used them full stop!
There are so many advantages to using a stick mix such as; stopping tangles, camouflaging your hook, drawing carp directly to the hook-bait from the upper layers and letting the angler know when there is fish activity near the hook-bait, which I'll expand on later! What could give more confidence than knowing your presentation is perfect and having that small pile of oily groundbait right next to your hook-bait, this will pull cruising carp straight in!

There is not much in the way of food value; it's all attraction leaving hardly anything but the hook-bait to eat. A groundbait could be used on its own, but for me the addition of a liquid attractor is crucial to the success of PVA sticks. You will need a number of liquids that will disperse at differing times and levels i.e. attracting carp along the bottom and from above. A Mainline food dip incorporated will stay with the stick and disperse over the bottom. Oils such as Hemp oil and Ultra Marine oil will send droplets of attraction to the surface over a period of time. And if the stick is disturbed by an interested fish plumes of oil will rise to the surface flattening it off thus alerting you to activity in the swim.

So how do you make a stick mix? It can be as easy or as complex as you like. The sky's the limit when it comes to ingredients; here is a list of what I like to use.

Solid ingredients are: Cell Response pellets, Bloodworm pellets, Hemp and/or Tigernut stick mix, rock salt and soil or sand.

Liquids additives: Hemp oil, Ultra Marine oil, New Grange Hook-bait Enhancement dip, Multi-Stim and Sun flower or vegetable oil.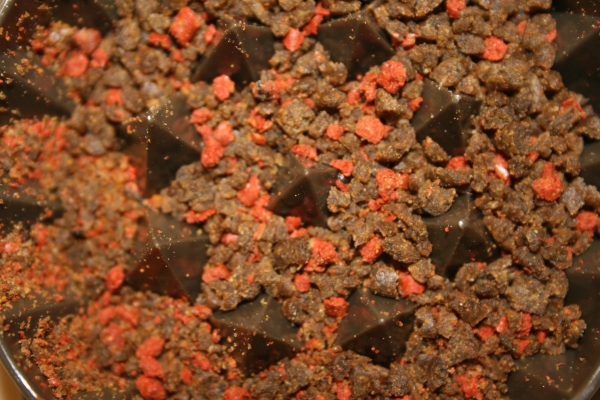 The levels you use are up to you, its personal preference. I knock a mix up by taking a small quantity of the pellets and grinding them up into a rough powder. I then add a small quantity of the dedicated Mainline stick mix, either Hemp, Tigernut, or both. Sometimes I'll crush up Cell and New Grange boilies and add them too. That's all the powders done but a nice little trick is to add some lake bed matter such as sand or soil to help raise the carp's confidence in thinking the bait is safe.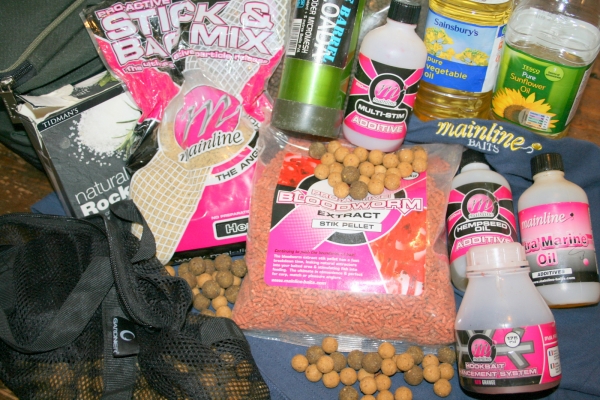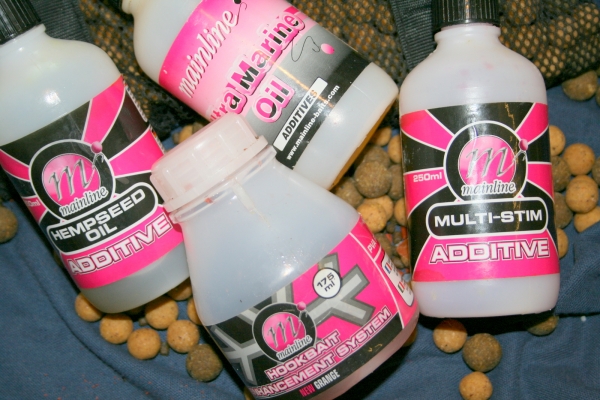 To start with I want the mix very wet, initially unusable because it will be so wet. There are no precise measurements here; I'm not making boilies where liquid levels make all the difference. I don't think you can overload a stick mix with the liquids I'm talking about here, so be very liberal, the more liquid you can load into it the better it will be. Mainline Baits are renowned for the quality of their liquids! The consistency you are looking for is the point where you can squeeze a small handful together so it sticks firm, almost like a wet paste and cannot be broken apart into powder form again, basically an extremely wet groundbait. This can then needs to be stored in the shed or the kitchen in a tub and left for 24-48hrs. When you return the powders will have absorbed all the liquids and now when the mix is squeezed together it can easily be broken apart back to powder form, this now has the consistency of a good groundbait. This will then give the desired leakage over a period of time in a fishing situation.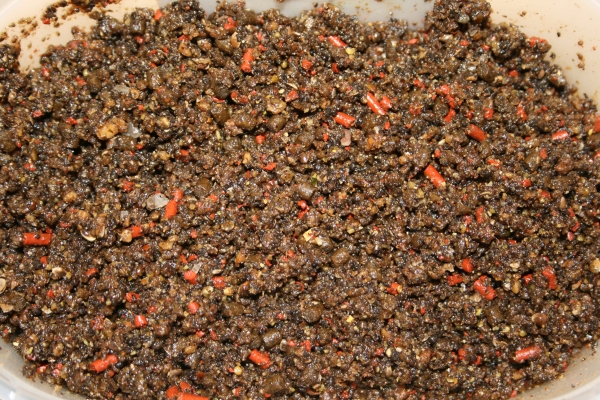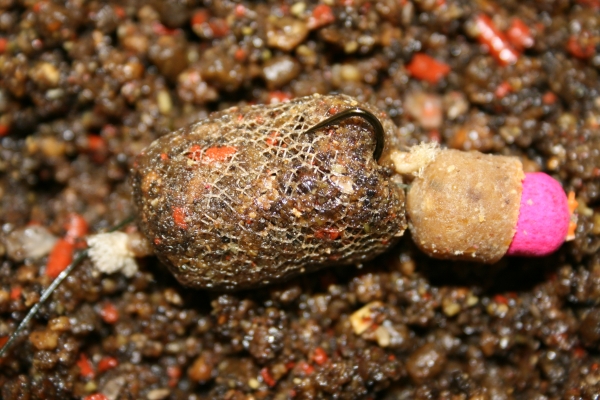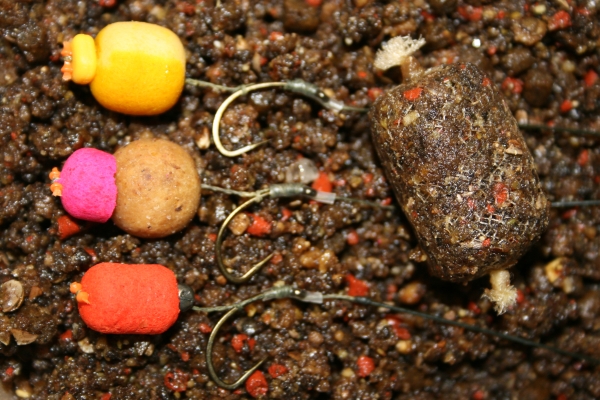 During the winter months a stick fished with single hook-baits is an awesome method. Just drop the vegetable oil, lower the ultra marine oil level, but up the hemp oil. I also make my sticks slightly different to the norm in that I'll keep a few whole pellets and heavier crumb in it rather than making it a complete fine powder mix. I do this to keep a few larger items next to my hook bait. If a bream or tench for example were to swim past the stick there is a possibility a powder could be washed away within minutes of casting so having a few whole pellets in the mix will keep some larger items in the vicinity of the hook-bait. If you do this make sure you don't pull the hook point into the PVA stick because you could impale it on a pellet or piece of boilie, Keep the point just on the outside. This is even more important if you mix some lakeside gravel into your mix as this could damage your hook point.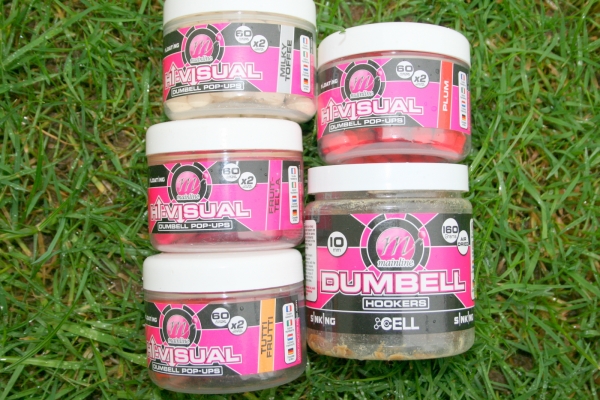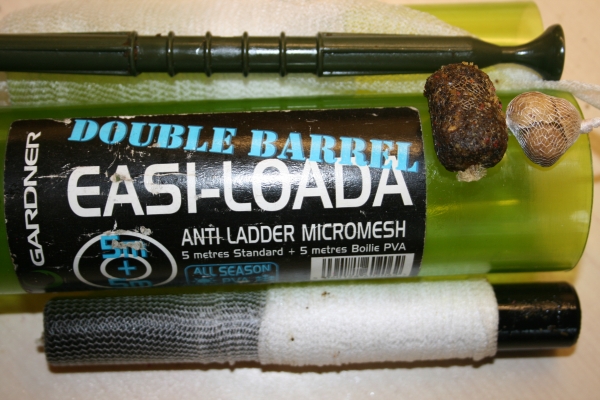 To form the mix into PVA sticks I use a Gardner Easy-Loada which gives 5 meters of stick PVA and 5 meters of boilie PVA, ideal for small bags and sticks.

There are loads of other products in the Mainline range that can be used to make stick mixes, and there is no right or wrong way of doing it! It's a winning method but as I said, very underused so it's still a real edge at any time of year.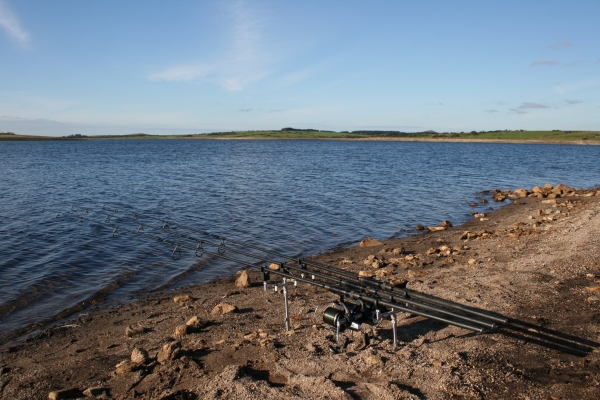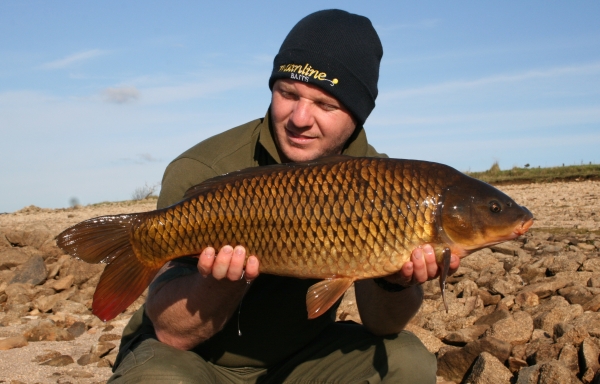 Share this article
0