Mainline
Articles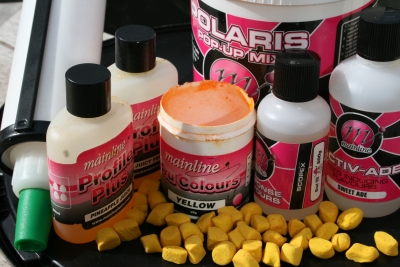 Tutorials
Profile Plus Pineapple Juice - A Reliable Edge!
In this article Cornish carper, Tony Welch, gives the low down on one of his favourite little edges, home made Pineapple Juice pop-ups!
If one flavour has dominated carp angling over the past decade or so, it has to be pineapple, and to this day it continues to do so. I hear some anglers saying that the flavour has 'blown' due to over use, in my opinion this couldn't be further from the truth and pineapple flavoured boilies will continue to catch thousands of carp from all sorts of waters for decades to come!
The Mainline, pineapple pop-up hook-baits, have caught me loads of carp and are perfect to top off Cell bottom baits making a snowman hook-bait. If you're like me and also like to make your own pop ups and give them a bit of a twist at the same time, then the following recipe is sure to increase your catch rate and give you an edge over other anglers using pineapple.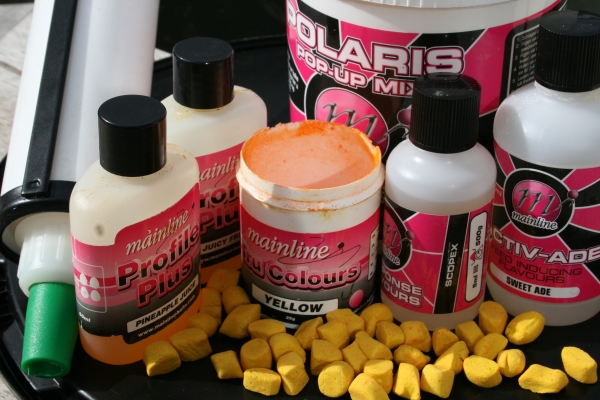 The bait ingredients and quantities you will need are: A single egg, Polaris Pop up mix, Tru colors yellow - 1 teaspoon, Sweet Ade - 2ml, Response Scopex - 1ml, Profile plus Juicy Fruit - 2ml and of course Profile plus Pineapple Juice - 3ml

Crack the egg into a mixing bowl, add the liquid flavours, Tru colour bait dye and gently stir together with a fork. Now begin to add Polaris pop-up mix, only a little at a time and mix until you end up with a ball of dough that's not too wet or sticky, but also not too dry or crumbly. Practice makes perfect and you will soon learn what the correct consistency of the dough should be with experience. Next roll the dough into hook-baits, either by hand or with a rolling table, the Rolaball Longbase Baitmaker tables from Gardner tackle are perfect for this. Finally boil the baits for 45 seconds and air dry for a week. Then keep in a tub and add a few drops of flavour every 3 or 4 weeks.

One thing I like to do is use a Gardner bait gun to make sausages, but instead of rolling the bait in round balls, I just chop the sausages and boil the random shapes. Then when fishing I'll trim the pop ups to size. This allows me to use different shaped hook-baits each time, balance it against the bottom bait when using snow-man hook-baits. This gives an extra leakage of flavour where I've chopped the outer skin off.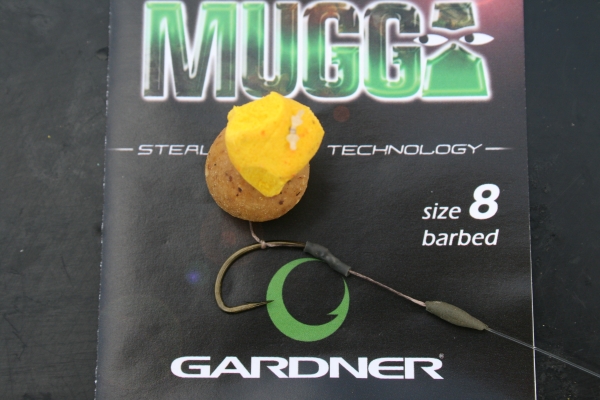 When using a chod rig I'll roll a normal round bait, but by wrapping a thin 2-4mm layer of my Polaris paste around a cork ball. That way I know the hook-bait will keep my chod rigs popped up for as long as I need it to and when using hook baits of varying buoyancy this gives the carp further problems dealing with the rig.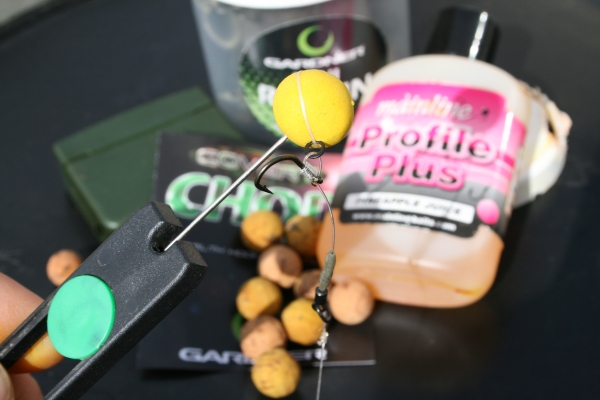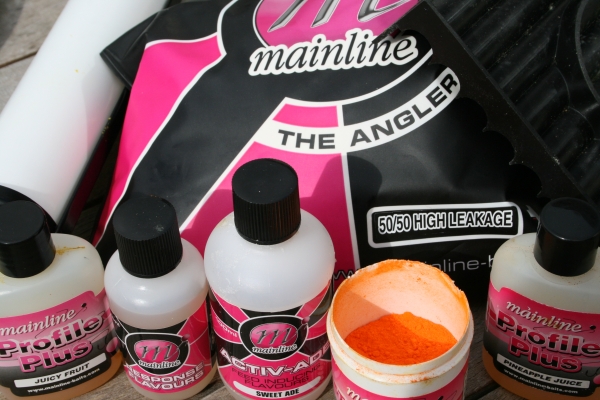 So far, I've only talked about making pop-ups hook-baits with these flavours, however, you can also use the basis of this recipe to make normal 'feed' boilies by incorporating Mainline's 50/50 High Leakage base mix, in place of the Polaris. You can use the same flavour levels as I've stated, but increase the number of eggs to 4 large eggs, with approximately 500g of the 50/50 mix. This will give you a nice batch of bottom baits to catapult or spread with a throwing stick or perhaps crush and crumb into PVA bags to increase attraction around the hook-bait. A simple2-bait stringer with a snowman hook bait is also a sure fire winner. Get on it and watch your catch rate soar!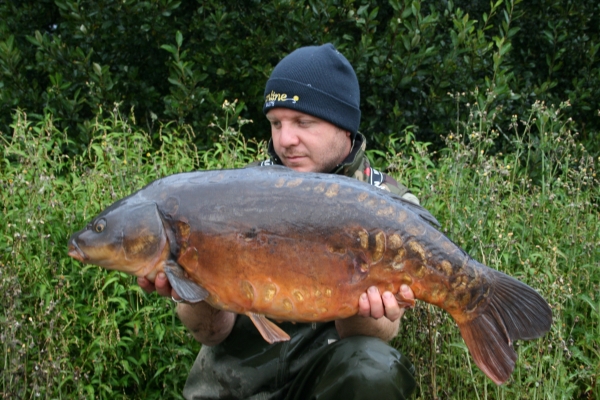 Share this article
0