Mainline
Articles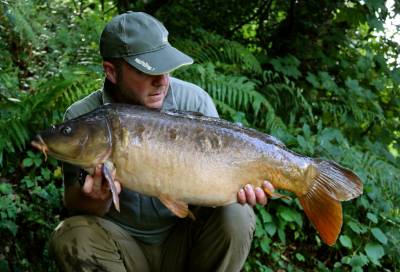 Tutorials
Day Session Delight
South West carper heads to a Devon water for a productive day session...
I was recently in Devon for the weekend with my family and I'd planned to go fishing for a few hours on the Sunday. Prior to going I'd researched possible venues. Each venue I looked at was well over an hours drive away and I was struggling to make a decision if I'm honest. I like to have a plan in place, but on this occasion I was trying to balance driving time, likelihood of catching one or two and how busy each lake was likely to be, especially as it was a bank holiday weekend! I didn't fancy a few hours being hemmed in on a muddy puddle!

I sat in my van on Sunday morning and made the decision there and then to head south from my location towards Dartmouth and one lake in-particular, as opposed to heading north where there was a choice of lakes. The reason I headed south towards Old Mill, one of the Southwest Lakes Trust venues, was that it was highly likely to be the quietest. However, saying that, it was still a gamble with no other lakes of interest nearby, so it was here or I was knackered! As it happens I was worrying for no reason because I arrived at an empty lake. Delighted with this I conquered the hill from the car park to the lake and set up in one of the dam swims.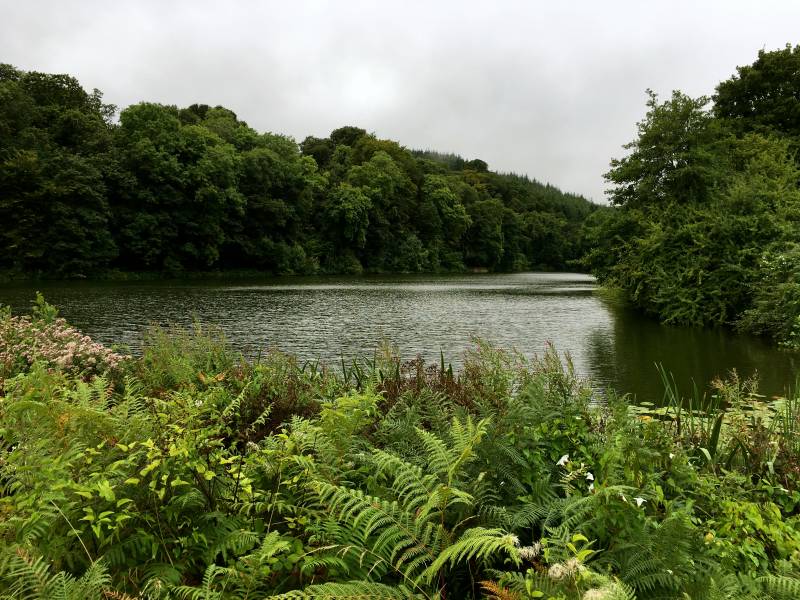 Even though Old Mill is a three rod water I only had two rods with me. I did this intentionally because using two rods on quick sessions means it is so much easier to get a couple of baits in place quickly, less disturbance, less lines, the ability to move swims faster and less weight. More rods doesn't necessarily mean more fish! I sat in the dam with the wind trickling in and although I hadn't seen anything it looked great for some action. I was keeping one eye on one of the top bays as this was a shallower area and had a lovely far bank margin to fish too. After an hour or so I nicked a small low double common from the dam which I photographed on the mat.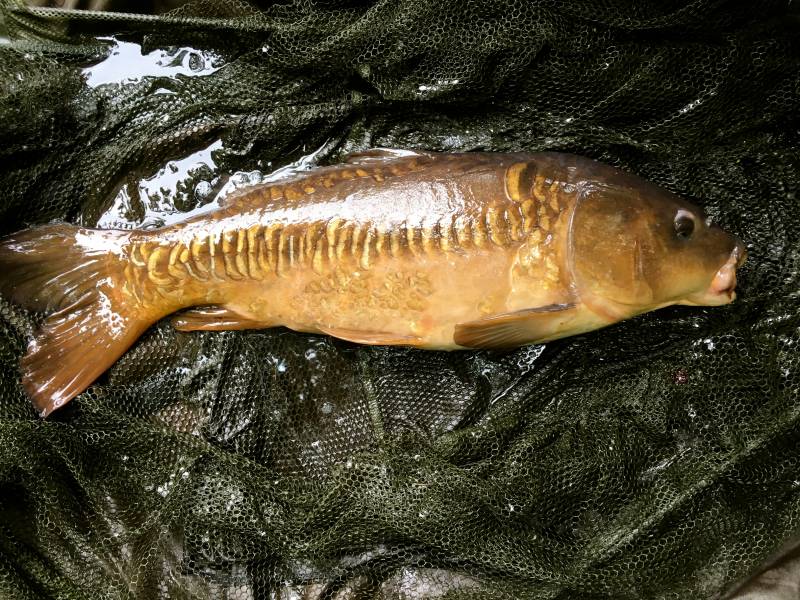 With only a few hours left I decided to move up to the bay. I arrived at the bay swim and clocked a fish in my near margin, but it was the far margin that caught my attention with an inviting over hanging canopy with deep holes to cast into. I started by flicking each rod across to the far bank using the line clip on the reel and built up the casts distance until each lead was hitting the water only inches from the far margin. After a few casts on each rod I had marked the line with elastic and had dispatched two baits inches off the far side, right in under the canopy. When I only have a few hours at my disposal and I'm on a lake I'm unfamiliar with I normally have pellet, boilies, Sweetcorn, Stick mix etc. but on this occasion I put my faith into just boilies. I find that towards the end of the summer boilies come into their own and there are always options of half baits, crumbed, stringers etc. to mix things up if need be. On this day I had a mix of Essential Cell and Cell in 15mm and I catapulted around 100 baits over each spot.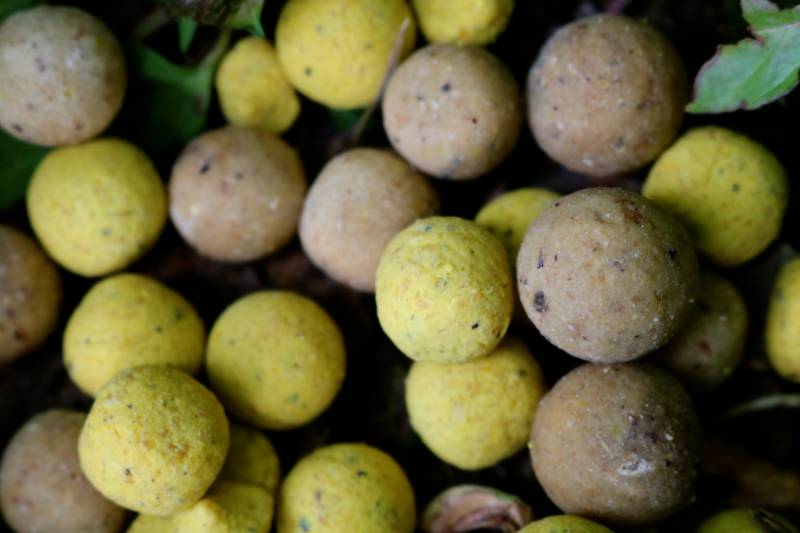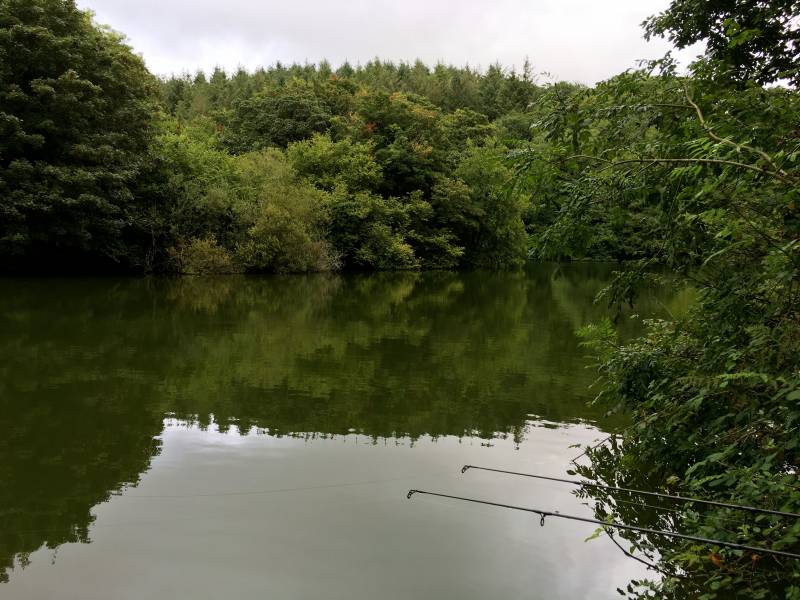 I was surprised that within 10 minutes the left hander was away. The fish must have been straight on the bait and not long after an old gnarly 21lb common was in the net. I was over the moon with this one. I repositioned the rod and added another 100-150 baits over the top. Soon the rod was away again and I hook pulled that fish, but only minutes after on the other rod I landed a low double linear mirror, again a lovely looking old dark fish. The lake is known for the quality of its old dark mirrors. I quickly recast the rods and got them back on the rests, then followed up with another 300 baits. As I finished baiting up the right hander went into melt down and after a superb 20-minute battle a lovely old low twenty plus mirror was landed. I thought about packing up then as time was running out, but I decided to give it another 20 minutes and with 5 minutes to go the left hand Delkim was singing at full speed. After a short battle an awesome looking dark scaly mirror was languishing in the fold of my net. This fish also topped 20lb and I was absolutely buzzing.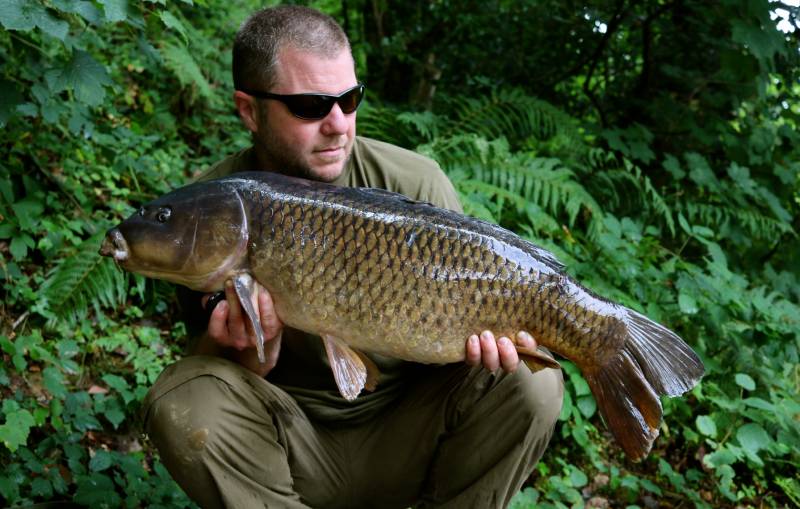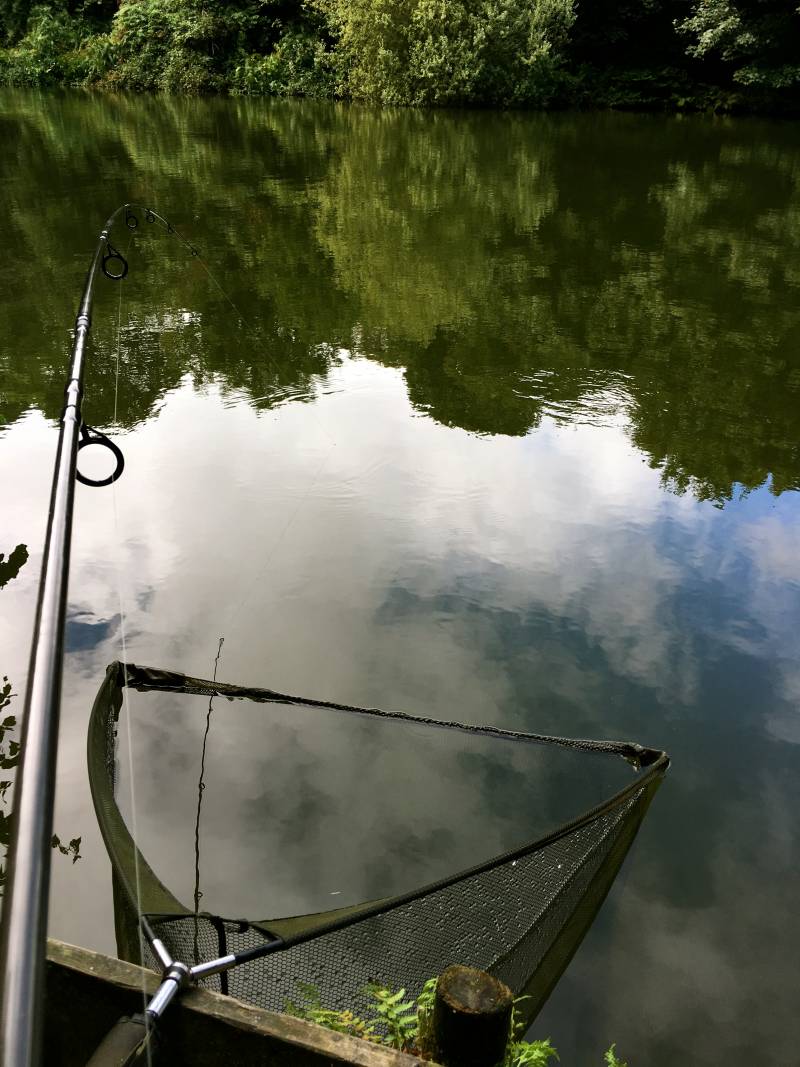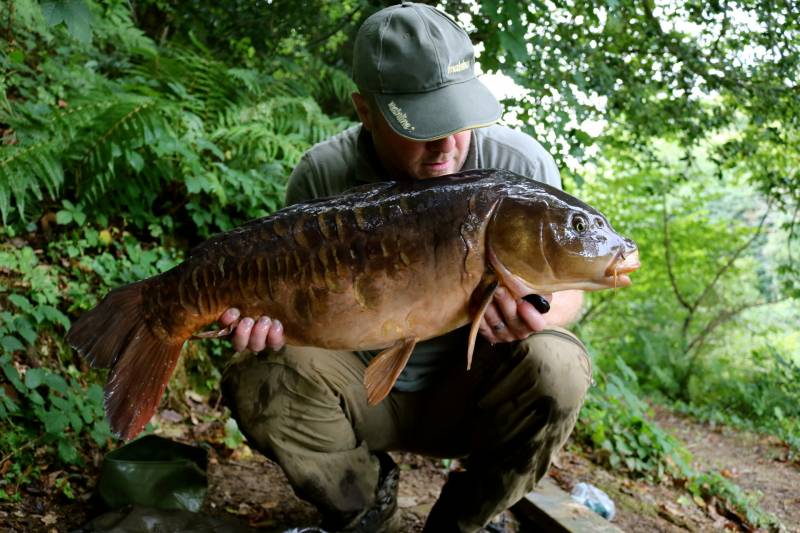 For me nothing quite beats landing nice dark old carp from a clear reservoir, reminds me of my early days fishing College Reservoir, size is irrelevant when angling in this way. It's all about the lake and the quality of the carp that reside there. I packed up a soaking wet Sanctuary mat and sling and headed back to the in-laws for a huge roast dinner, it had been a good few hours!

The rigs I used on the day were 2oz Gripper leads, Lead Clips and rig tubing. Simple knotless knot hook links tied using Fox Camotex material and Chod type hooks. I used Essential Cell Balanced Wafter hookbaits which had been soaked in the Hook Bait Enhancement System.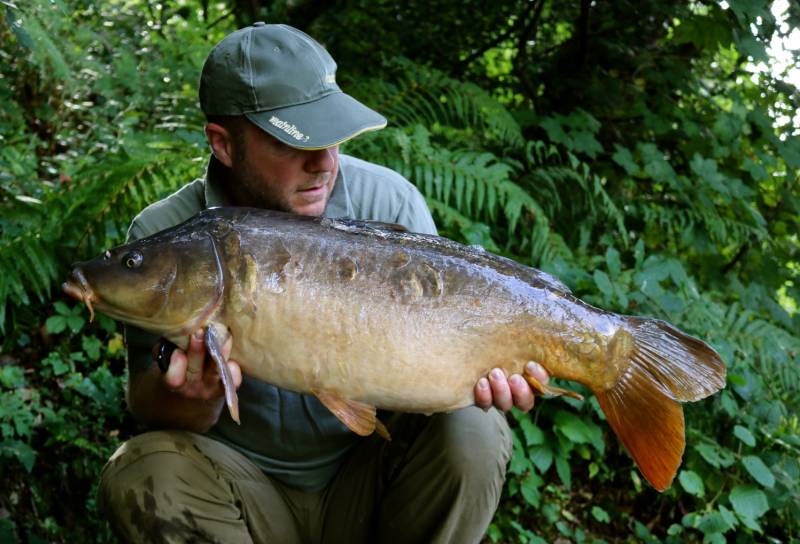 Share this article
0