Mainline
Articles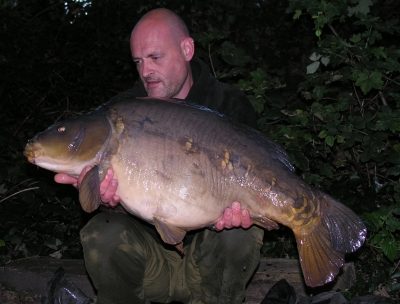 Tutorials
Matt's Blog – September 2012
He's been taking on new waters and venues crammed full of weed - Matt Eaton is back with another great Blog!
It's been some time since my last blog owing to various reasons, not least of which is not having caught much of note. I've moved on from Dinton now as I was down to two target fish, had experienced quite a few recaptures and, having done four full seasons on there, I was getting itchy feet. My final session on Dinton was enjoyable despite the lake being rammed with anglers. I caught a couple of fish and lost one so fishing wise it was good too. My decision was confirmed, as one of the two carp was Son of Triple Row, a fish I had caught three months earlier. The other was a typical, heavily scaled beauty at 25½lb.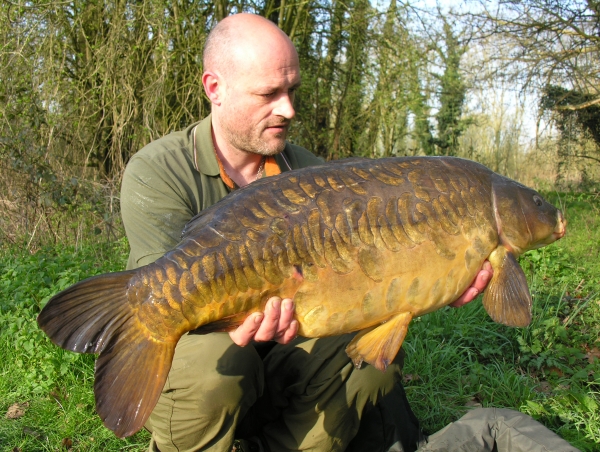 I had a lot of work on through the spring and only managed to get out a couple of times. Once was a visit to Linear's Manor Farm to do some filming for Mainline Baits and the other was a Greys/Chub do at Kingfisher Lake in Lynn, Norfolk. We managed to get some filming done, hold an Academy meeting as well as sink a few beers in the clubhouse! I landed a mid-double mirror for the cameras and an enjoyable time was had by all at this picturesque venue.

For my own fishing I have, instead of a single syndicate venue, joined four clubs with a huge variety of different lakes. This gives me access to various types of fishing from runs waters to some very difficult venues containing carp to more than 50lb. It is simply not true that you have to spend a fortune on almost impossible to get into syndicates to have access to big fish. Three of these clubs are open to all and none are expensive. One of them comes in at less than £100 including a joining fee for twelve months angling.

I've been to a few of the venues but found it difficult to settle. I suppose I fish better when I'm concentrating on one water at a time. One particular venue was appealing to me, especially as it contained a very big linear. The fact that I witnessed otters on each trip as well as no sightings of the linear began to mess with my head a bit and I decided to move on. I'll certainly go back if I can confirm that it is still alive, which it probably is. The otters may well have altered the carps' behaviour but I'd rather see the fish to know I'm not fishing for a ghost. I caught a few from here and enjoyed it so do hope I'll get to return.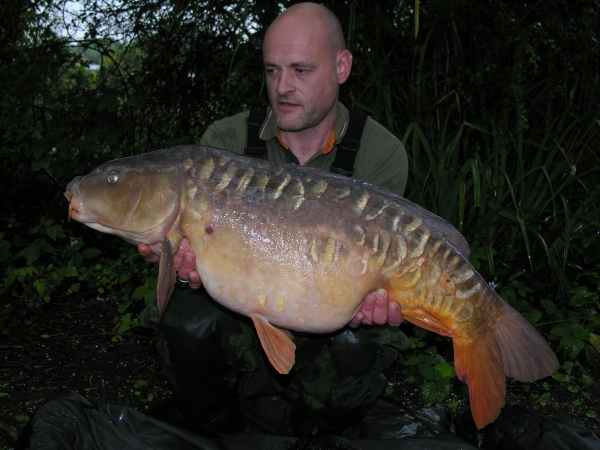 In the last week of August I had my first session on a lake I hadn't even walked around before. Straight away I knew I wanted to spend some time on this venue. It's small, intimate, friendly and, best of all, absolutely full of weed. My new home was found and I felt comfortable immediately. I moved for my second night after making a poor choice of swim for the first. A few fish were showing in an area that was shallow and had too much weed for me to feel a lead drop more than a foot or two beneath the surface. By casting a light lead around I was able to locate a couple of clearer areas not too far away from the action.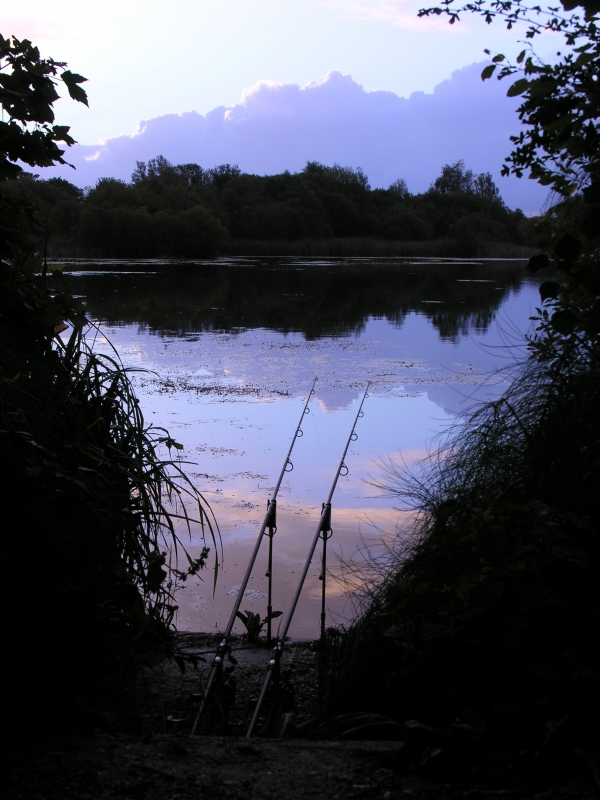 My standard weed tactics were employed – a kilo of 14mm Cell scattered all over the area, size 6 Choddas on chod rigs and lines as slack as I can get them. I didn't see a single fish show over the spots but a little bubbling gave them away over the left hand one just before dark and a couple of liners during the night confirmed their presence. At first light I noticed that the whole area of the right hand rod was covered in bubbles and the Jacuzzi continued for the next two hours. I was just beginning to wonder whether or not my presentation was ok as it was obvious that the fish were feeding heavily when the right hand rod tip was pulled down to the water's surface. The tight clutch begrudgingly yielded a couple of feet of line and I was attached to my first carp from the venue.

The fish really tore me up under the surface weed but the rod (a new Greys model that is on test) absorbed the lunges perfectly. It's a great rod for playing fish, even in the highest test curve, so despite having to clamp down to keep the carp out of the weed, I was confident that the hook hold was sufficiently cushioned. As the fish rolled over the net cord I saw that it was big and heavily scaled. At 31lb 11oz this was one of the venues original residents and very old. Fish like this are thin on the ground so I was well pleased with this as my first capture from a new lake.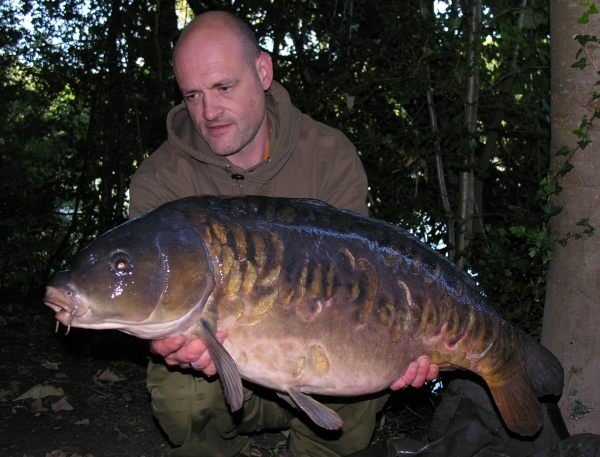 The following week and I got to the lake mid-morning. I was a bit late to see where the fish were feeding as there wasn't a great deal of bubbling going on, apart from one patch in one swim. I saw a few carp cruising about in the swim I had started in on the last session but, in the end, opted to set up where the bubbling was. There was a lot of weed on the surface which would prevent me from getting my lines down so I spent the next three hours raking a couple of channels. There were still a few carp about in the weed so, with rigs in place, it was just a waiting game until the morning feeding spell.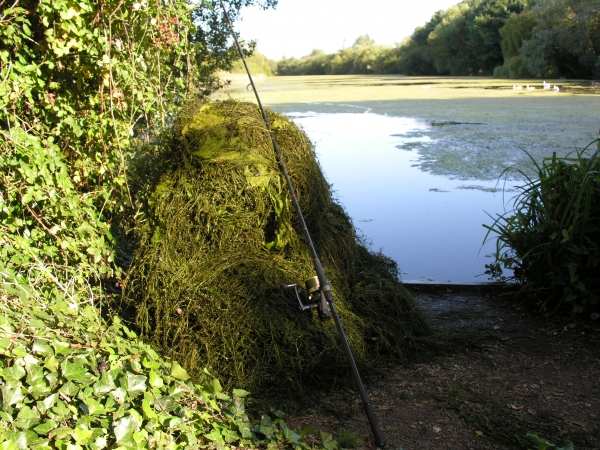 As soon as I woke up at first light I got the feeling that the fish weren't in front of me any longer. I'd set up on fish but had clearly made the wrong choice of swim as they were feeding in the area that I had seen them cruising in the day before. There was a lot of floating weed in this swim and, as I was contemplating another raking mission Chris, another member, told me that there were some fish feeding around the corner from where I was. After reeling in I went for a look as I definitely needed to move.

The carp were tearing it up in the swim Chris had mentioned and there was a good 20 yards of clear water before the bed of floating weed began, which meant I wouldn't need to rake and disturb the area. As soon as I dropped a coulple of rigs in place the bubbling stopped and then started up ten yards to the left. I left the single hook baits in place until all the bubbling and feeding was over for the day before setting the traps for the night. I stuck with the same tactics after catching the week before. I placed two chod rigs close in exactly where they had been fizzing up and spread ½ kilo of 14mm Cell baits around each. At first light I had a bite on the left rod which resulted in a short wide carp in the net. There were still fish feeding on the spot so I quickly got a fresh rig on the spot before arranging a photographer. It can't have been out there for more than ten minutes before another fish made a mistake and joined the first one in the landing net. Both of them were hooked close to the bank and even though the new rods I have on test are 3½lb test curve they play fish beautifully at short range bending right the way down the blank.

It's always a bit of a palaver with two fish the same net but I managed to lift the second, smaller one out after wrestling it into the weigh sling. That went 19lb 3oz and the other turned the scales to 33lb 14oz. This was only my second trip to the venue and I was holding up my second thirty. They were certainly happy eating the Cell.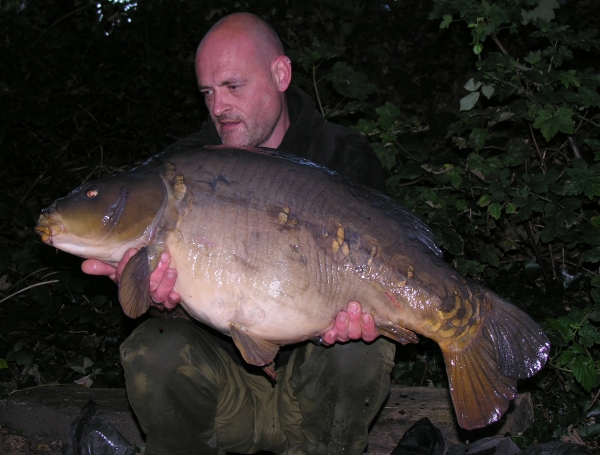 Next week and I got to the lake in time to witness the bubbling produced by the morning feeding spell. Within half an hour I had seen fizzing in three swims and elected to go in the one with the most going on in it. It gave me the chance to help with some weed removal that was planned that evening. Again I fished where they were feeding and had everything done by mid afternoon.

The work party was a couple of swims to my left and although there was going to be a lot of disturbance I thought it was as likely to attract fish into the area as push them away. It was wholesale weed clearance with a Bobcat Grabber taking the raked weed out and into a dumper truck. A massive amount of the floating weed had been removed but bad light eventually stopped play before we'd got it all out leaving a huge raft of the stuff drifting about. I knew this was going to cause me problems and, despite dropping my rod tips down as far as possible, both rods were wiped out by late evening. I had sit there, listening to fish rolling, until three am before I could get the rods back out. No bites came during the feeding spell but there were plenty of fish feeding in the swim. Nothing was near the left rod, some of the bubbling was over the right hand rod but mostly it was randomly moving all over the place.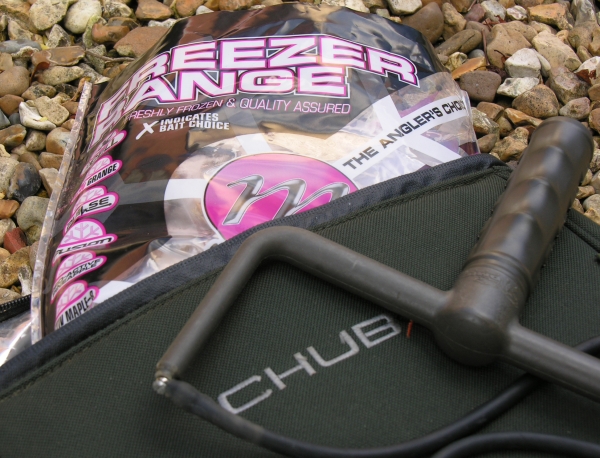 I'm not sure what went wrong. The weed must have been dragging bottom to pick up my slack lines so maybe it moved the freebies out of position. For the second, and final night I moved the left rod to the right margin. I kept on the chods and again I baited with ½ kilo of Cell. It's amazing how well this same tactic works on so many different venues. Whether it's the first time the fish have seen the bait or they come across it every day of their lives, they eat it straight away and carry on doing so. I'm so confident with this tactic that it is always my starting point on a new venue and usually I carry on with it. Cell, Milky Toffee, or Pineapple Juice pop-up on a size 6 Atomic Chodda tied as either a hinge rig or chod and a pound of 14mm Cell freebies spread quite widely around the trap.
The floating weed bed had drifted some way to my right and with the wind direction not due to change there was nothing to mess things up. Not as many rolled as the previous evening although I was confident of getting a bite as there were still a few fish about. There was a healthy ripple on the surface at first light which made it difficult to see whether or not there was any bubbling going on however a fast bite on the repositioned rod told me that carp were feeding and that I had hooked one.

There was one hairy moment when the carp made the sanctuary of some overhanging branches. I put the rod back on the rest and went down the margin to have a look at the obstruction, which was merely a ball of weed that had become entangled in the drooping willow fronds. Now I knew what the fish was stuck in I felt it was safe to increase the pressure and the fish came out into open water where it proceeded to charge about. When it first rolled I couldn't see it that well. All I could make out was its deep chestnut flank. Most of the lake's residents have very pleasing colours, which adds greatly to the appeal of the place. As she came towards the net I could see she was a substantial fish and was engulfed within the mesh at the second attempt.

Able to view my prize I marvelled at the carp. It's not all about scales and some of the plainer fish do it for me. Colour has a lot to do with it and so does the shape of the fish. This one had both factors going for it and I was delighted with the capture. 38lb 3oz of beautifully proportioned, chestnut flanked mirror carp – fantastic!

I feel right back in the zone now and can't wait to begin my next session.......which just happens to be tomorrow.

Matt Eaton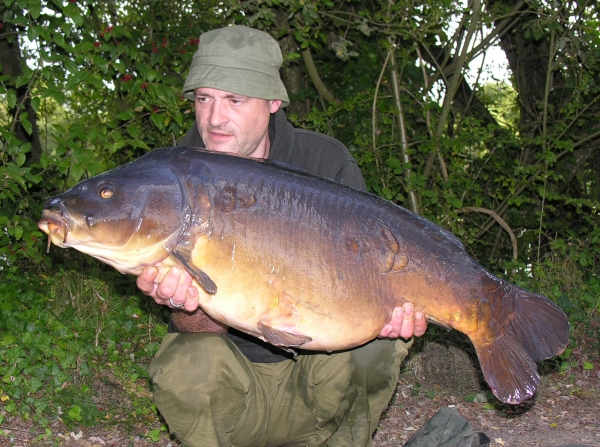 Share this article
0