Mainline
Articles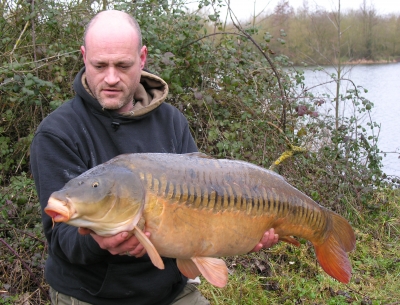 Tutorials
Bait Favourites!
In this article Mainline Consultant, Matt Eaton gives the low down on one of his favourite bait additives 'Multi-Stim', telling us why he rates this Mainline product so highly and how he likes to use it.
Take a look through Mainline's range and you'll find a massive number of bait related items. The product line is continually being added to with thing that will aid in your quest to catch a carp or two. With a constantly improving portfolio it is all too easy to overlook some of the older items in favour of the new additions. One such product that has been around for years is a liquid additive, with a multitude of applications, called Multi-Stim. Owing to the length of time it has been available it doesn't get as much attention as some of the more recent releases – a real forgotten gem.

Multi-Stim is a non-viscous appetite stimulator and enhancer that triggers a feeding response in carp. Red in colour it has a fruity/raspberry scent along with a sweet taste that you just know fish will find attractive. Smelling really light and fresh it's not going to overpower the main flavour of your bait making it an excellent addition to any boilie recipe. It will enhance a fishmeal just as well as a bird food, protein or any other type of base mix.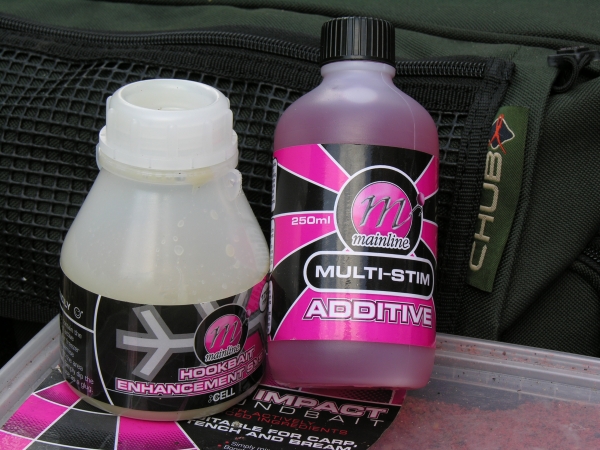 My favourite use of Multi-Stim is as an essential ingredient in my high attract pop-ups. Such is my faith in it that I rarely knock up a hookbait mix without its inclusion. This is one of my favourites:

5ml Sweet Plum
20ml Multi-Stim
2ml Activ-Sweet-Ade
2 x level teaspoons red Tru-Colour

Add these to one egg and mix with Polaris. Roll by hand or with a roller and boil for two to three minutes. Once fully air-dried I make up another set of the first three ingredients and pour a couple of millilitres over the baits, just to coat them. This recipe will produce a pop-up that is particularly effective as a single hookbait summer or winter.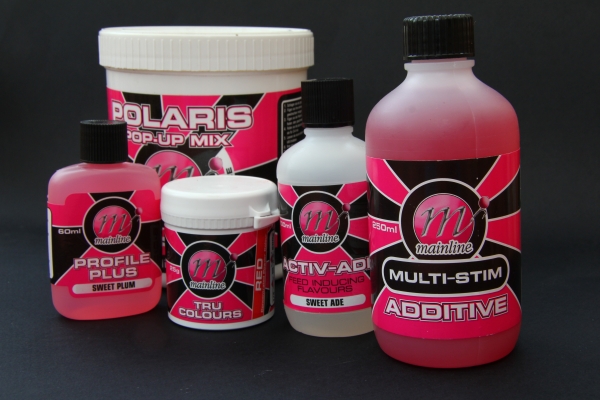 Adding Multi-Stim is a great way to individualise and boost your dips and glugs. Simply add 20ml to your Cell, New Grange, Fusion or whichever Hookbait Enhancement System you normally use and shake thoroughly. It can even be used neat as a hookbait soak which works particularly well in the colder months. Its water solubility ensures that attraction is dispersed effectively so if you find yourself in a swim with a stream, water pipe or other inflow entering the lake you can pour a little Multi-Stim into the current to elicit a feeding response.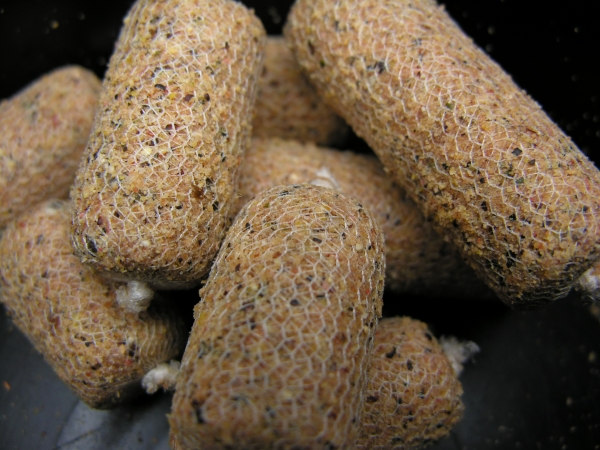 Being of a thin consistency Multi-Stim is readily absorbed making it the ideal overspray for pellets and floaters giving them an extra dimension. Soaking your plastic hookbaits will give them some oomph. Want something different to dampen your stick mixes? Try this one:

50ml Hempseed Oil
30ml Multi-Stim
20ml Activator (whichever one goes with your chosen boilie)

Most successful anglers have a few edges that they keep to themselves. It could be a rig or a spot, but in many cases it's bait related and anything that encourages carp to feed more actively is going to enhance your chances. Multi-Stim is, for me, one of those edges.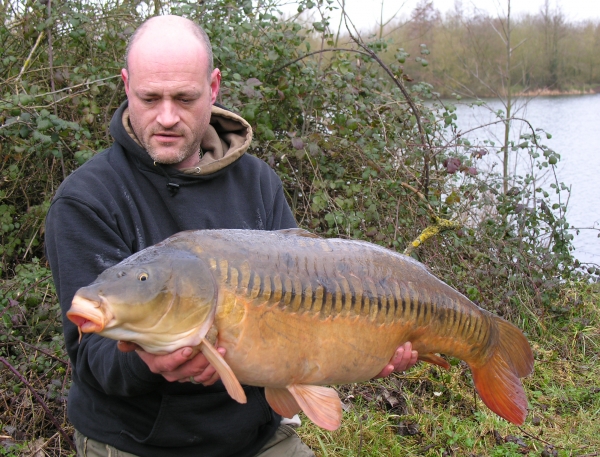 Share this article
0