Mainline
Articles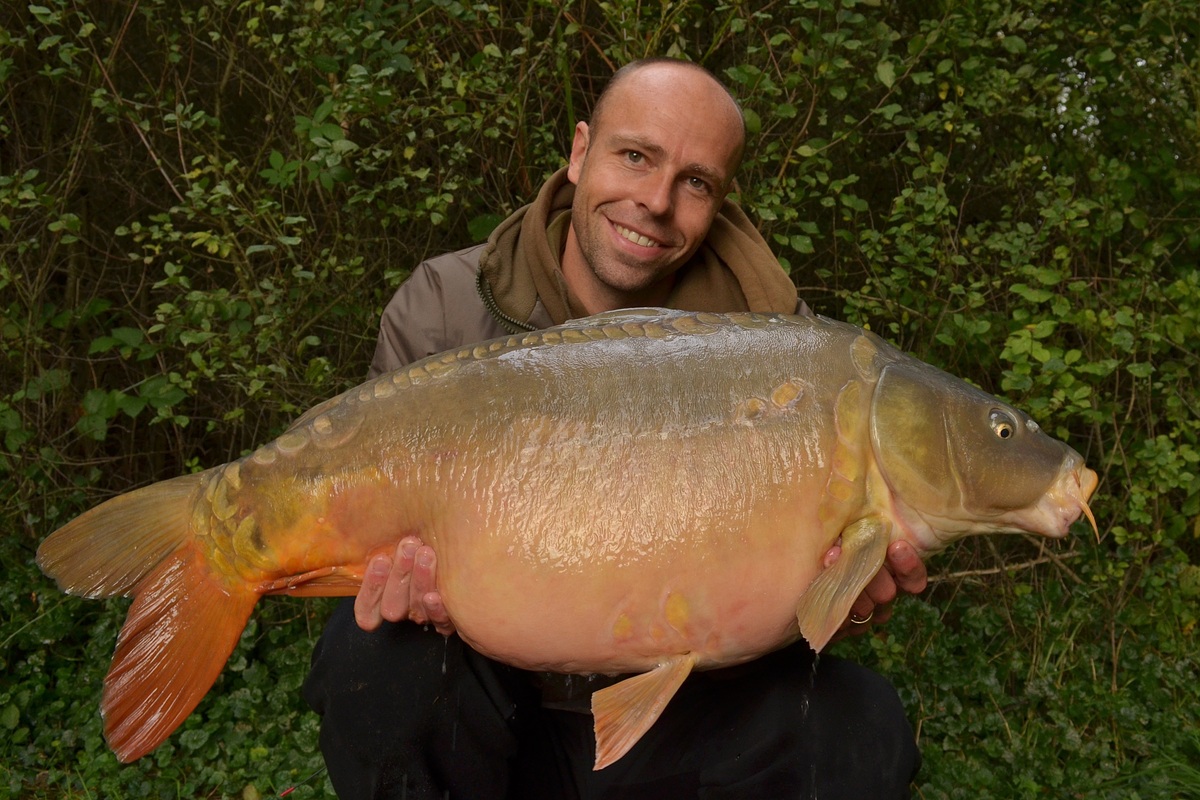 Tutorials
Mainline Matrix
Expert top-tips and advice from the extensive Mainline team to help you tackle seasonal questions…
01 You arrive at the lake with 24hrs fishing ahead of you – its mid afternoon and there's only a couple of hours daylight left. What do you do first?
Matt Eaton says: "My angling is solely based around finding fish and fishing for them where they are, so on arrival I would grab my polarised glasses and a bucket/water bottle (to reserve a swim) and set off around the lake in search of signs of fish. My priority will always be to find fish no matter how much daylight is left even if this means using it all to locate carp and then setting-up in the dark."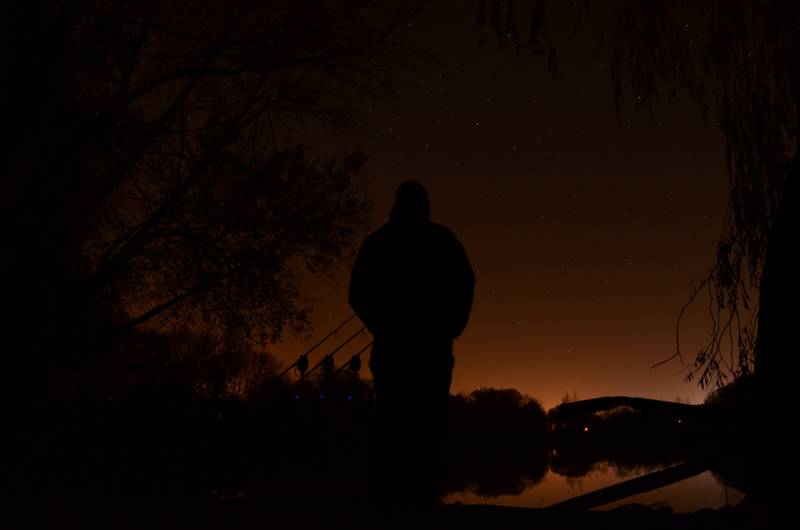 Dave Levy says: "Right, firstly I'd get the rods out - I've always got my gear ready to go, so my rigs would be already be attached. Although the real secret to being quick is knowing your spots and how many wraps those spots are. Recently I turned-up at the lake in the dark (which is normally the case for me in winter), and got in a swim where I knew the gravel patch was ten wraps out in the lake. With this knowledge it didn't take long to clip-up the rods, get them out there and dispatch 20 'clipped-up' spods over over the top. All bang on using distance wraps and mark on the night skyline. By morning I had a nice mirror sat waiting for photos - if your not using wrap sticks you're missing out!"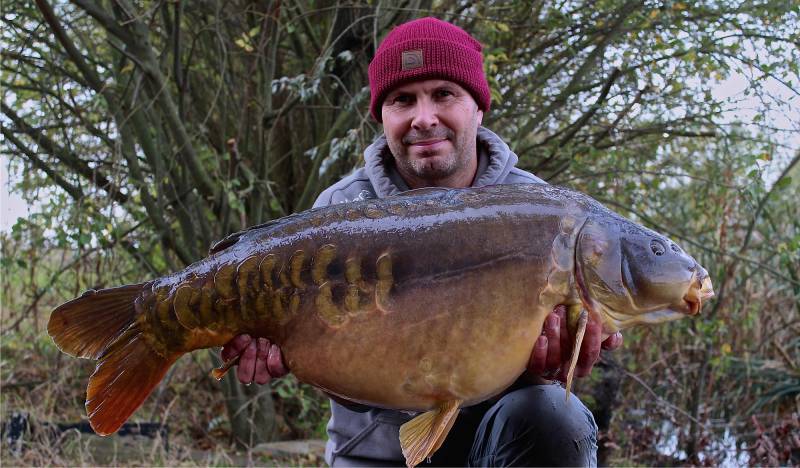 Adam Clewer replies: "The most important task is always to locate the fish. With fading light this is not always easy. In these circumstances I will select a swi
m that offers a large amount of water, or wait, continue to look and listen and set-up in the dark (it's not that hard with a good head torch). I would rather wait and be fishing in the right spot then rush and get it wrong. Seek and you shall find!"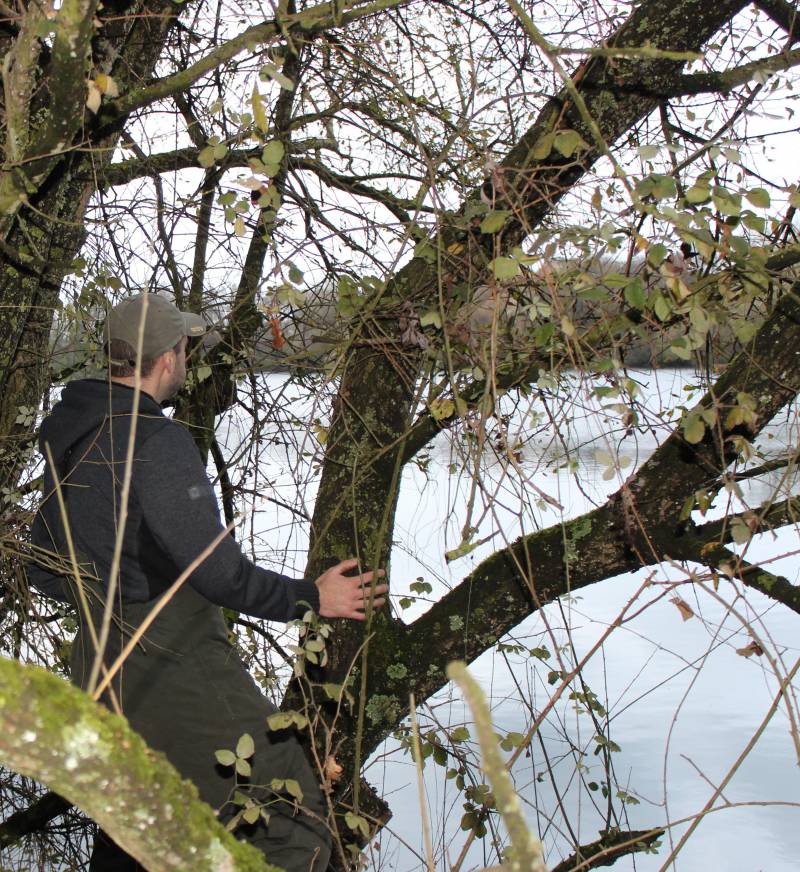 Dean Macey explains: "I do a lot of short-sessions, so I find myself in this position quite a lot. Whether I've got the whole day or just an hour before dark I will always have a quick walk around the pond to try a spot any signs of fish activity. If I find some fish and there are no anglers fishing to them then that is always my first port of call. Let the fish tell you where to fish. If I see nothing and I have no clues from day anglers to go on then I will always fish a swim that gives me the maximum amount of water to explore and a good view of the lake so that I can move or react to anything throughout the session. Most importantly, I would always travel light and fish for one bite at a time."
02 Do you think the longer hours of mid-winter darkness affect the carp and do you make any changes to your approach because of this?
John Kneebone says: "Yes on both counts. In recent years I've found that there is often two feeding spells within a 24hrs period – one at night and one at first light, but in two completely different parts of the water column. Night bites are often on Zigs, so I'll clip-up and cast Zig Rigs just before dark. Then it's a case of setting your alarm to get up at around 3am and recast convectional bottom bait rigs ahead of a daylight bite on the deck. As long as you clip-up it's not really a problem and defiantly puts the right hookbait in the right areas at the right times."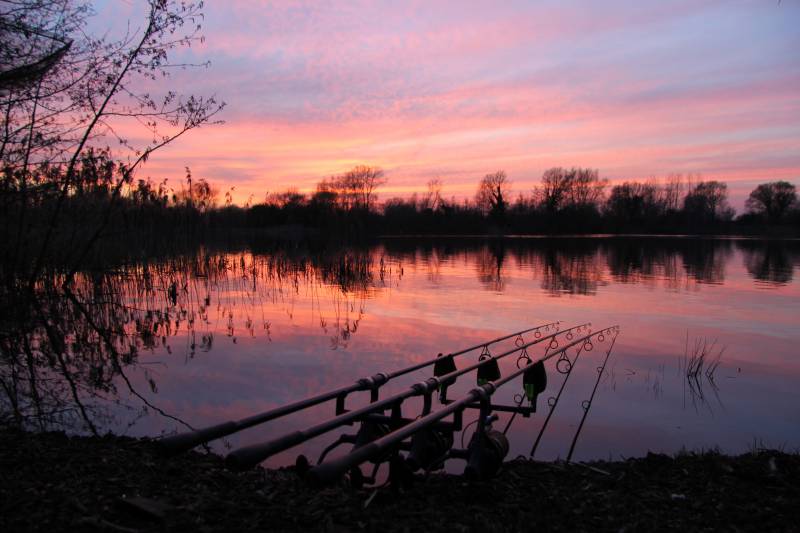 Dean Macey explains: "During the winter I pay attention to two things, air pressure and temperature. Whether or not we have more dark hours than light doesn't bother me one bit, but I do like to see a rise in temperature and a nice low air pressure. In these conditions, I fish very positively and seem to get bites in all light levels."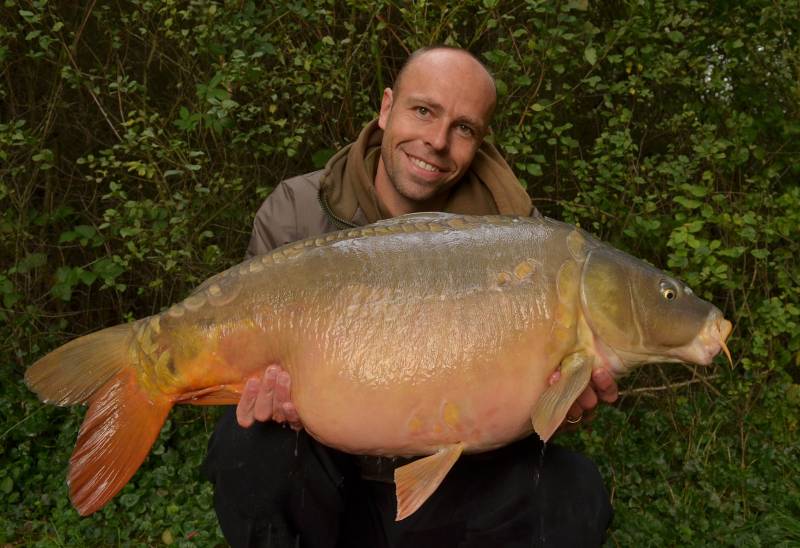 Brad Greening says: "Longer hours of darkness means there is less warmth from the sun in the day time. With this in mind one thing I add into my approach is Zigs. After prolonged periods of darkness, the slight warmth of the sun will often bring fish into the upper layers of the water in winter during the daytime and Zigs fished high-up in the water can be deadly. I love to soak my Zig foam in a combo of Mainline's Intense Sweetener (Hydra Sweet), Black Current Response flavour and Multi-Stim."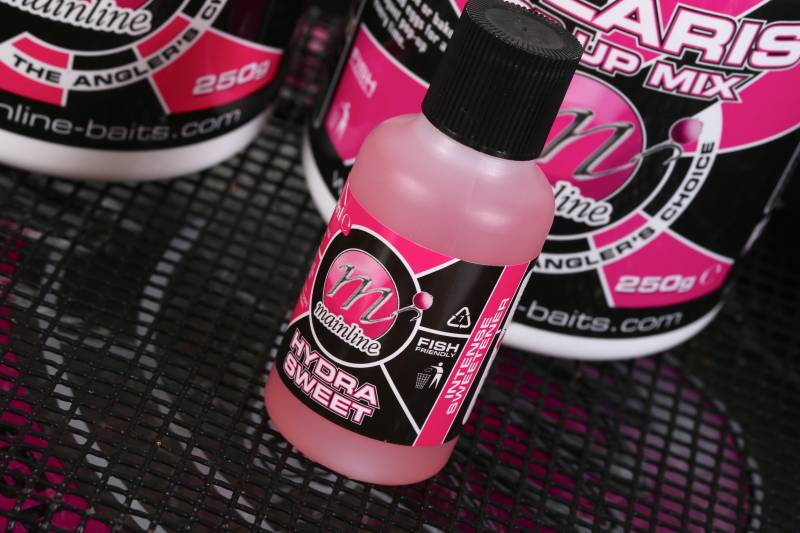 Matt Eaton reveals: "I have found that on many waters, winter carp are more likely to show during the hours of darkness. I've fished places that appear dead all day only to come alive at some point during the night so I tend to stay-up late, watching the water, to account for this. I've caught a number of fish after a change of swims in the middle of the night."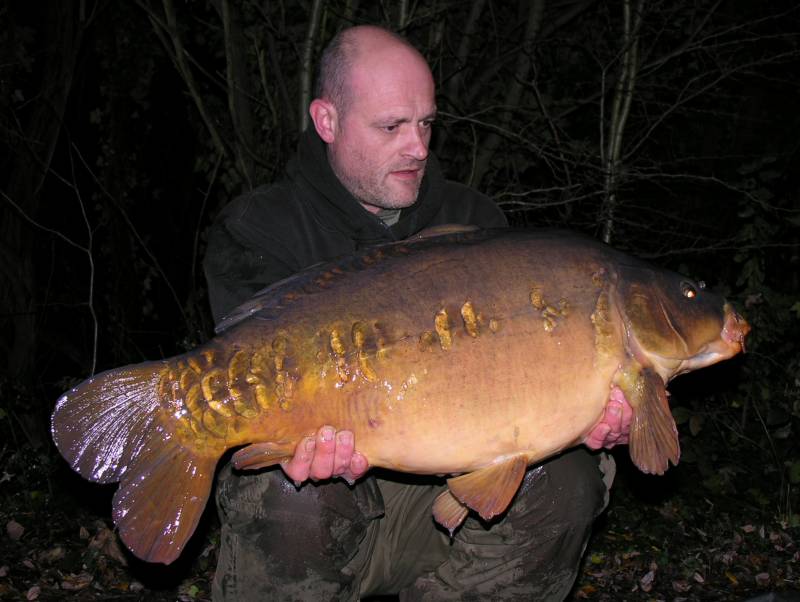 03 Bright Hookbaits: with a lot of anglers turning to this type of hookbait in the winter are there any edges or additives you can reveal to enhance t
Dave Levy explains: "Yes most defiantly, I use the Mainline Pineapple baits a lot and super-soak these by adding a little more flavour to the pop-up tub - just a cap full of sweetener. I'll have three of these pots and I soak them for three month before using them and I'll do this with most high attract baits to give them the extras boost. Don't 'super-soak' with the oily additives in the winter though, as they will congeal in the cold water. The alcohol based flavours work best even in the coldest water."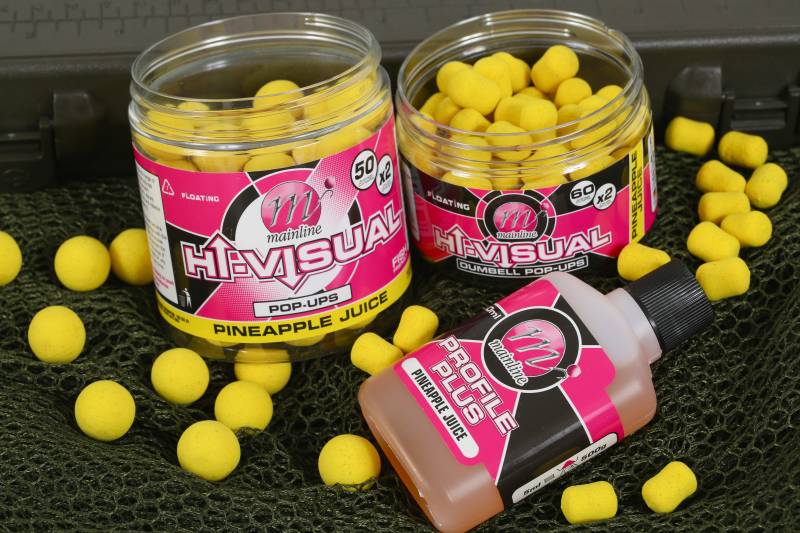 Matt Eaton says: "One of the additives that gives me the utmost confidence, particularly in the cold is Mainline's Multi-Stim. Most of my home made pop-ups contain it as part of the recipe, but it is also great as a dip/soak as its thin consistency enables it to be readily absorbed. It compliments the sweet, fruity flavours such as Sweet Plum that I steer towards at this time of year."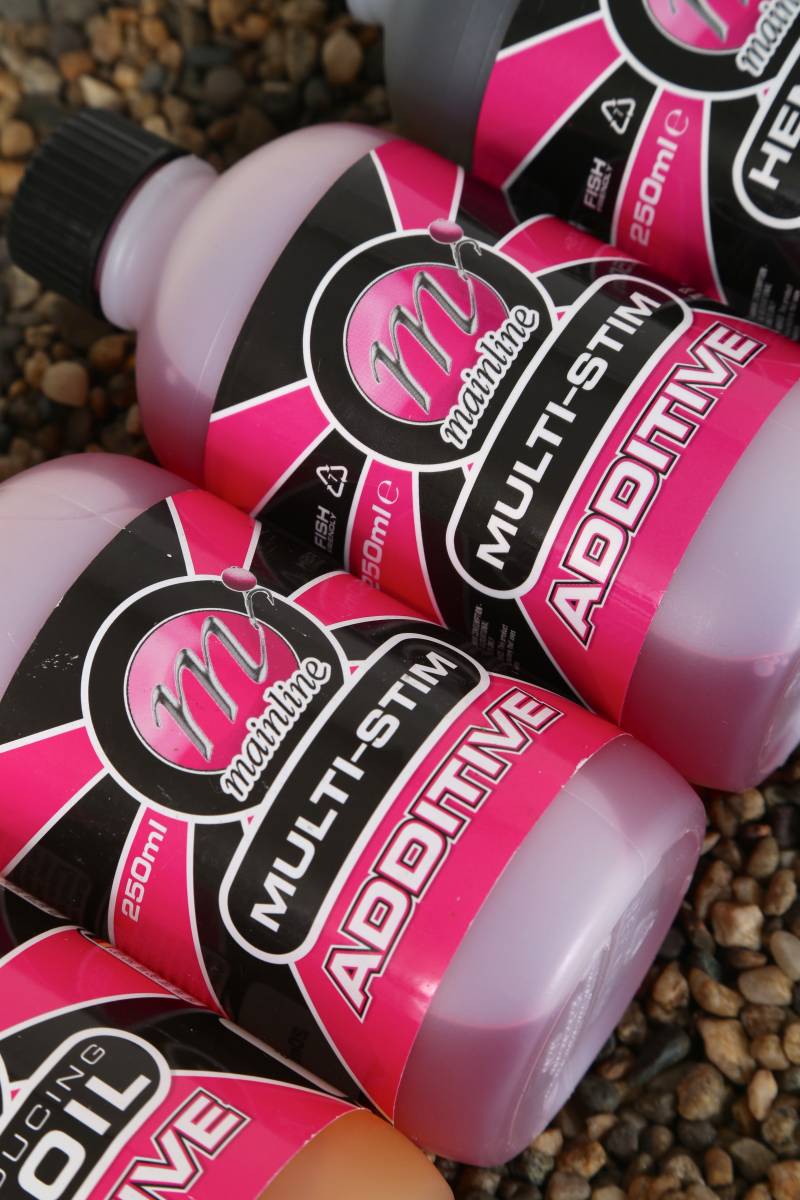 Adam Clewer says: "My best 'edge' with regard high-attract baits is not just to use them in the winter – I use them all year round! Another twist is to fish them over bait, often a food bait such as Cell or Hybrid with the hookbait not matching the freebies. So many people only use high-attract baits as singles. When it comes to presentation I keep things simple. A good bait needs nothing more than a reliable, and by modern standards simple rig to catch a fish."
Brad Greening replies: "Hi-Vis hookbaits are a very popular tactic in winter. To stand out from the crowd and definitely an edge, which I incorporate into my fishing is to make my hi-vis hookbaits very small. Often many seem to use large hi-vis hookbaits (14-18mm) in the hope they stand out more, however carp are inquisitive and I've found a smaller bright bait will trigger the fish even more to investigate what that little bright thing is they can see and smell. A nice little trimmed down 12mm pop-up or one of the new bright Balanced Wafters trimmed down is perfect!"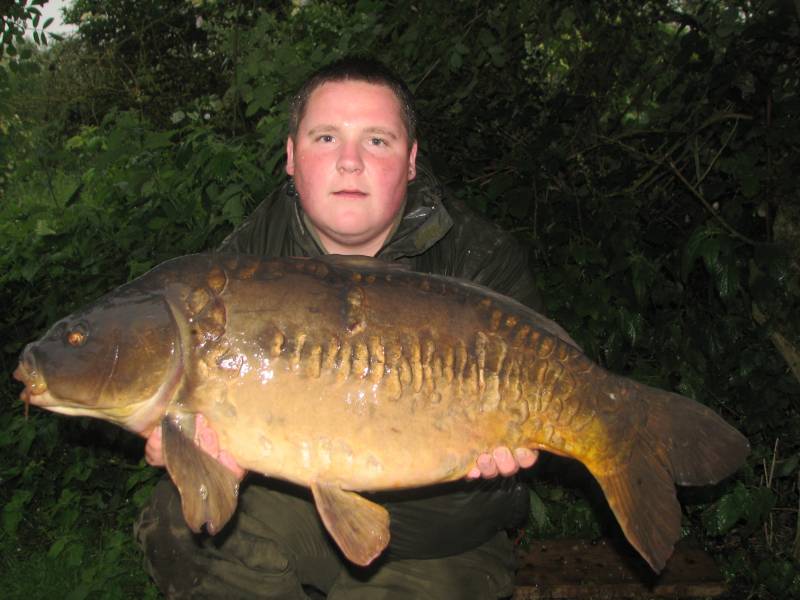 John Kneebone says: "For me one of the best ways to fish a bright pop-up hookbait in winter is to simply take a larger one, say 15mm and trim it down a little. This scaling down and reduction in size also lowers the buoyancy making them easy to 'critically-balance', but that's not my favourite plus point. What I really like is the increased leakage of flavour once the tough, outer layer of the pop-up is removed – maximising the attraction levels."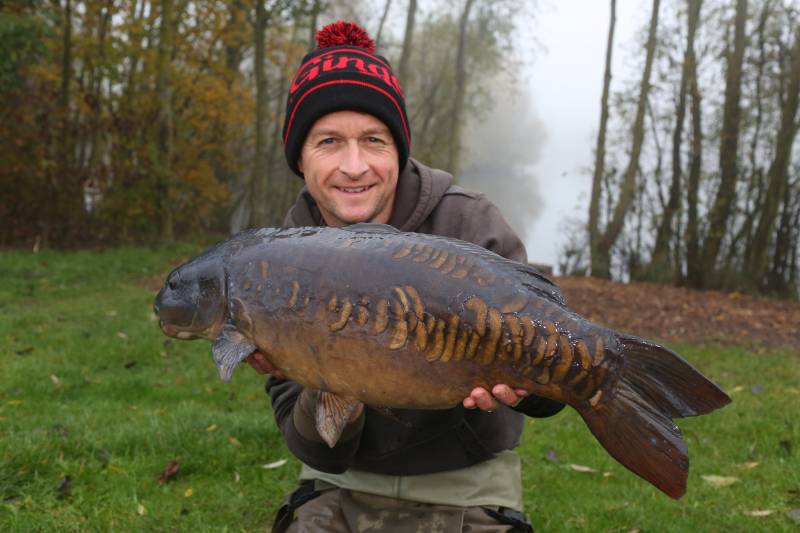 Share this article
0