Mainline
Articles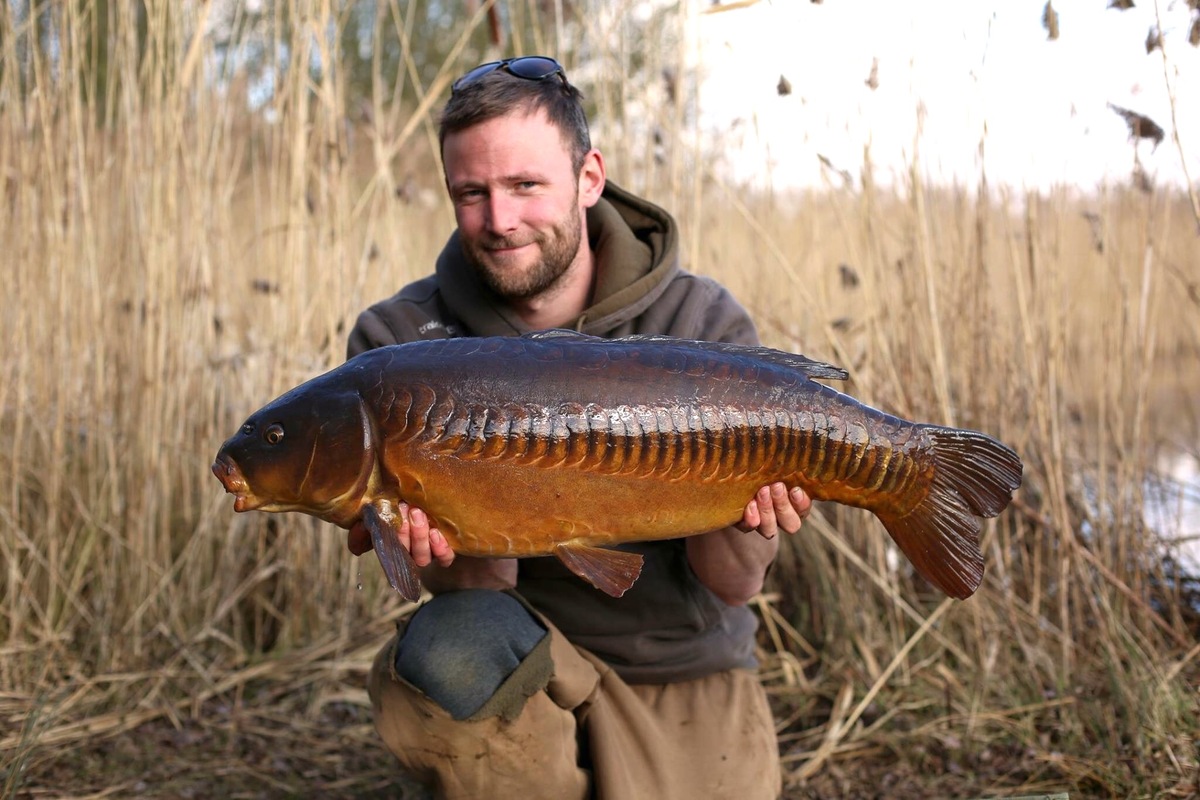 Tutorials
Feature Finding Tips From Team Mainline
Top carpers, from the Mainline Team help you locate the perfect carp-catching spot...
Q: Having only recently bought a marker rod I want to mark out the contours of my local lake for the upcoming season. Should I go round every swim now and feature find then put the marker rod away. Or shall I just use the marker rod every time I go fishing? Also what's the best way to record my findings?
DARRELL PECK SAYS...
"Obviously doing your homework is a worth while exercise and doing it at this time of year before the weed is up will make it all the easier. Often waters are busy, which can make plumbing the entire lake difficult without upsetting everyone. So when I have the opportunity to plumb, i.e. in the winter or when it's quiet I do so. If I am to be honest, I rarely just head to the lake just to marker up and tend to do it as I go along from session to session concentrating my efforts where I have seen fish show, or where I think they regularly pass by, but not whilst I am actually fishing, if I can help it! Quite often I do it just before leaving, giving the areas where I've seen activity the autopsy. I then record the distance using distance sticks in my phone in a notes folder with a small amount of information like, swim name, description of the horizon marker and the amount of wraps. In fact Fox have just brought an app out for exactly this, I haven't used it yet myself but it sounds good, so might be worth a look. As for the second part of your question it really depends on many variables surrounding the particular water your fishing, but if it were me I'd try to keep the disturbance to a minimum when actually fishing. Because if fish are around then repeated casting is often the kiss of death on tricky or pressured waters. Cheers Pecky"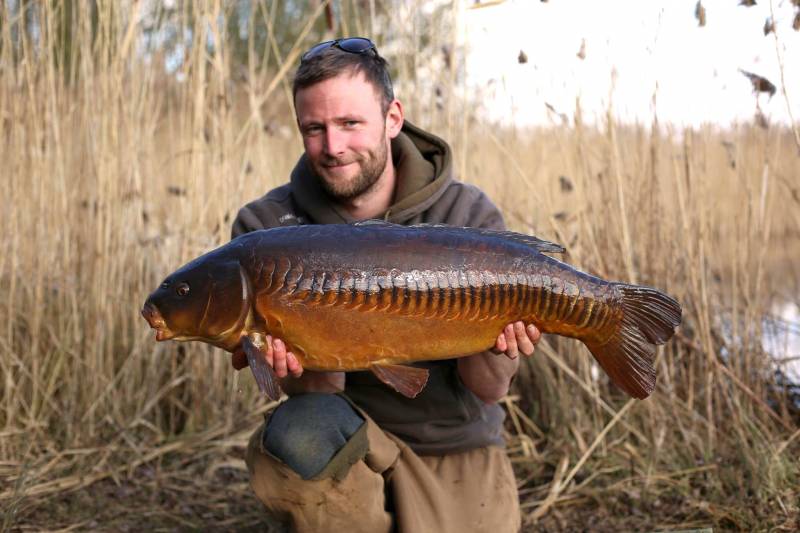 Q: If I find a clear spot at 60 yards, how far past my marker should I cast my rig, if at all?
DAVE LEVY SAYS...
"What your talking about here is accuracy. I'm a perfectionist when it comes to getting my bait and rig on the same spot and I my approach to doing this is the same now matter what lakebed I'm fishing on at any distance be it 60 yards or 120. This is how I do it…
Firstly I will find the spot with my marker rod. In this case a clear spot in the weed at 60 yards. I will pop the marker float up and mark it by lining it up with a feature on the opposite bank, maybe a tall tree or a swim. I'll then bait up. Once I'm happy with the spot I'll lift the marker rod until I feel the float hit the lead, when I feel this get the marker rod at a 45-degree angle (as if you've cast) and clip it up. I'll then reel in and using wrap sticks I will count how many wraps the spot was. So for example if I get 15 wraps, I'll then take one of my fishing rods and also wrap it 15 wraps. Because I pulled the marker float down to the lead I know when I cast this rod out holding it at 45-degrees, towards the feature on the opposite bank my lead set-up and hookbait is going to not only land in the clear spot found with my marker float it's also fishing bang on the free offerings. So in reply to the question how far behind would you land, I wouldn't. I would wrap it and my lead will be landing in the same spot."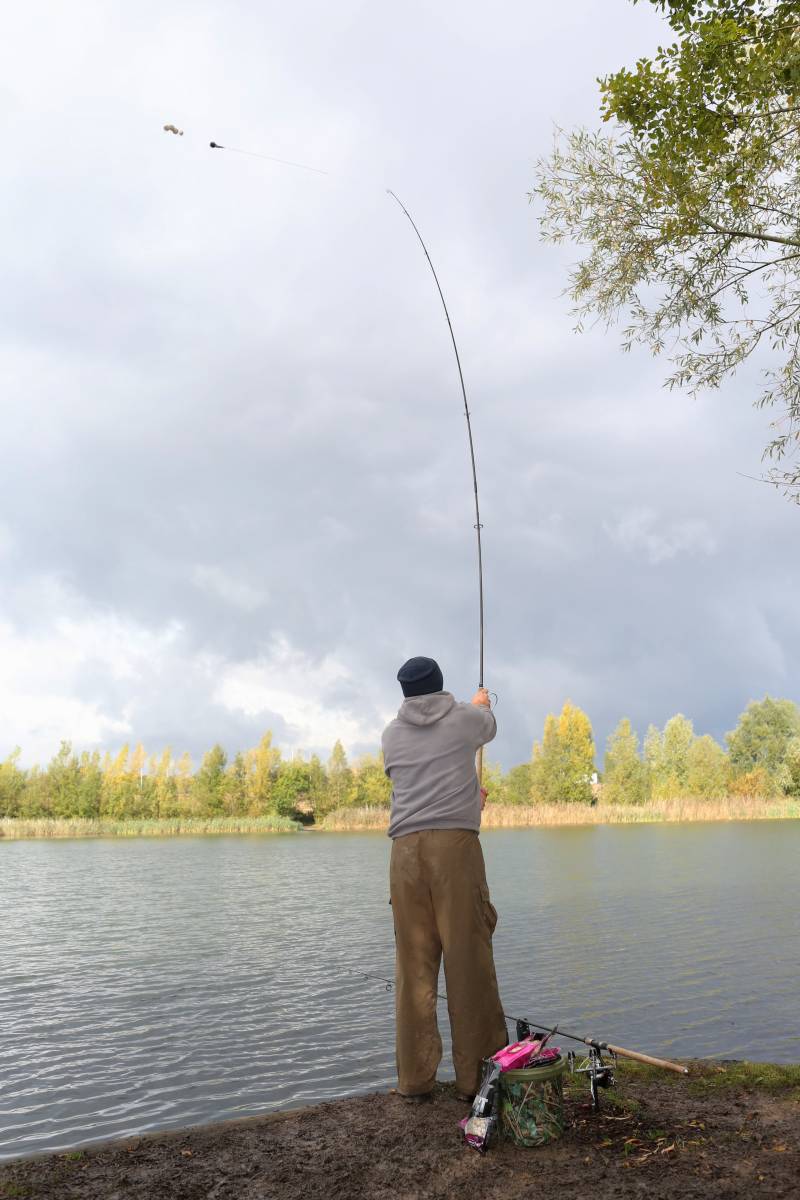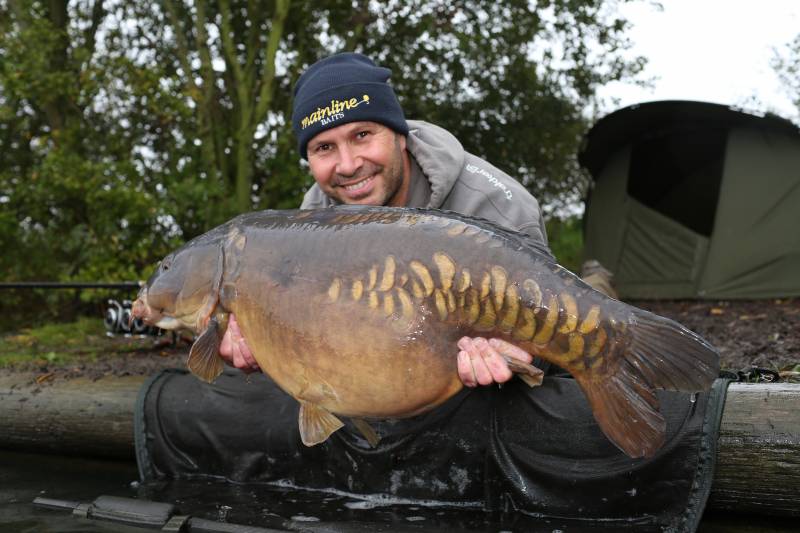 Q: I'm fishing a deep gravel pit, which reaches 30ft across the main body of the lake, is it worth targeting the deeper water or just stick to the margins? If so what's the best way to approach it?
JOHN KNEEBONE SAYS...
Having fished quite a few deep waters myself I can tell you categorically that 30ft is a depth that you will still get takes in, and certainly an area that will still need to figure in your approach to the pit. So if and when you see carp activity in the deeper water, don't be afraid to place a bait there. In other words try and find the fish upon arrival at the lake, setting-up and then fishing that swim or area, without feeling any area is off limited due to depth.

When the main body of the lake is fairly deep there is an area that I do like to target and will look for. That being the first section of lakebed where the water begins to shallow and the bottom comes up from the deeper water. So for example; I'd cast a maker float toward the middle of the pit and plumb the depth – in this instance finding a depth of 30ft. I'd then draw the marker float and lead back a rod length or so and the plumb the depth again until I find say a depth of 28ft and the bottom beginning to come up. This is a feature in itself and would be one area to target - I'd then carry on retrieving the marker to the next significant difference in depth, where again I may lay another trap.

The reason I think this method of approach can work is much the same as the reason for using Zig rigs when fish are found at different levels in the upper layers. As in, sometimes the fish are more comfortable feeding on the deck in one depth more than others. Why? I'm not exactly sure, but I would say that fluctuations in air-pressure and weather conditions are a major factor. So with there being a big variation of depth between the bank and deepest water of 30ft it pays to edge your bets a little and also vary the depth of water each rod is fishing in.

One last tip; if this style of approach means fishing on a slopping lakebed try chopping your boilies so don't roll away from your chosen area.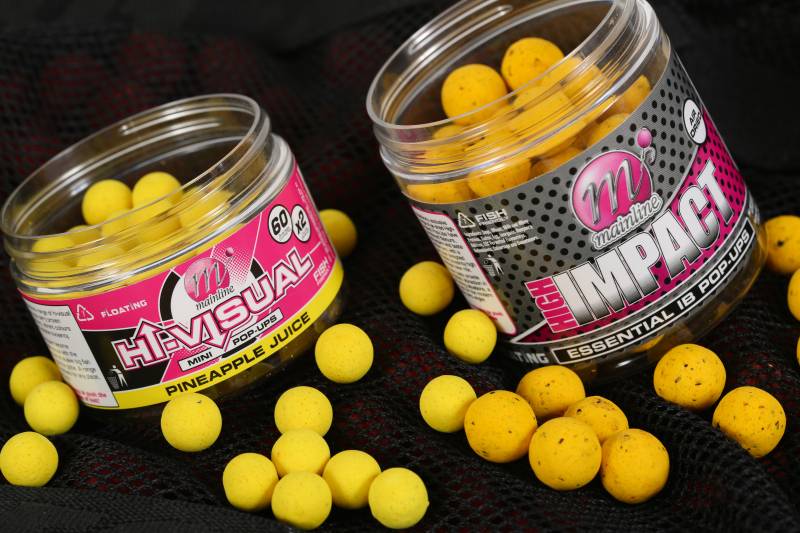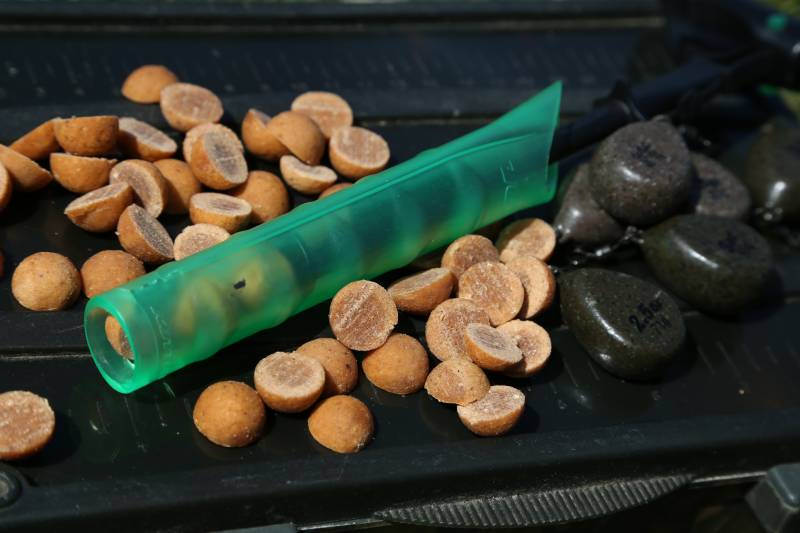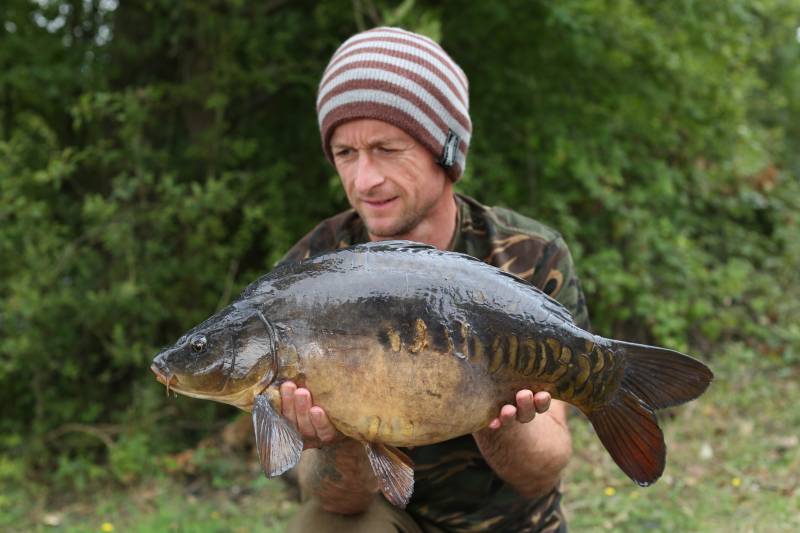 Share this article
0