Mainline
Articles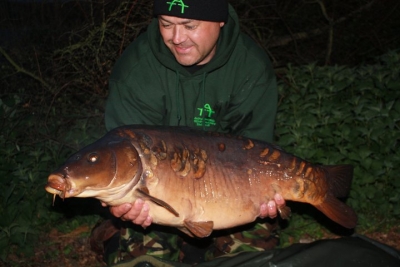 Tutorials
All Change!
In this article Mainline Consultant, Mick Tuck, talks about a new venue and a new challenge!
Well after my ticket ended at Cotton Farm I was off to Aveley in Essex. So from 5 Acres to 35 I needed to make some changes. This stunning 35 Acre Lake is well and truly off the beat and track, the gate at the main entrance is around three quarters of a mile from the main road. The track leads you on a downward slope into the grounds of the Syndicate. There are two main car parks at both sides of the lake, both at road level with the lake set beneath. This is one of those lakes when you first set eyes on it make you draw a breath. Reed lined, intimate bays, overhanging trees and lots of carpy looking spots. The main body of the lake is around 30 Acres and the smaller part making the rest known as the Trout Lake. Once used for Farming Reeds the lake has all the features you would expect from a Carp lake and more! The Trout and Main lakes are separated by a causeway of reeds that are a real magnet for the carp that can pass between the two.

So, off with the 20lb X-Line and on with the 16lb Pro Clear as some of the swims were a long chuck indeed! Rigs were shortened too down to six inches and hooks changed to Atomic Claws as the Beaked Points would be far less likely to become blunt on the numerous gravel bars within. My choice of bait remained the same, Mainline New Grange, but a move up to 18mm to gain extra distance when needed.

My first trip to fish was with my nephew Bobby, he would so be a Carp Angler if he wasn't too busy racing Go Carts almost every weekend! I chose to fish a swim called the "Number One", the wind was pumping up against the reeds that separated the Main body from the Trout. First cast was to a small bay cut into the reed line, second and third were placed top and bottom of a bar I found in front of me and around 100 baits over each spot. Before the Airframe Light was up my little ATTs were singing their song on the receiver and the left hand rod was away. Initial contact felt light and it was, a small Tench of around six pounds was soon in the net.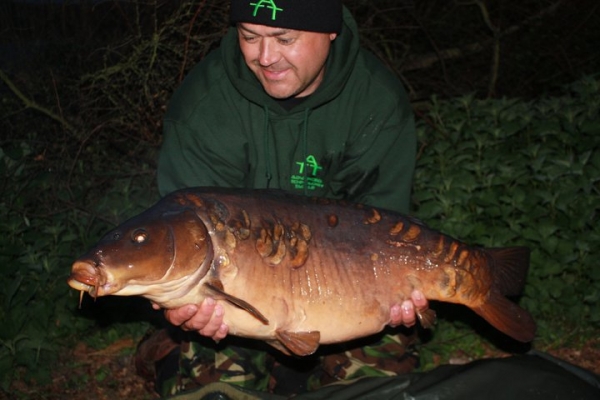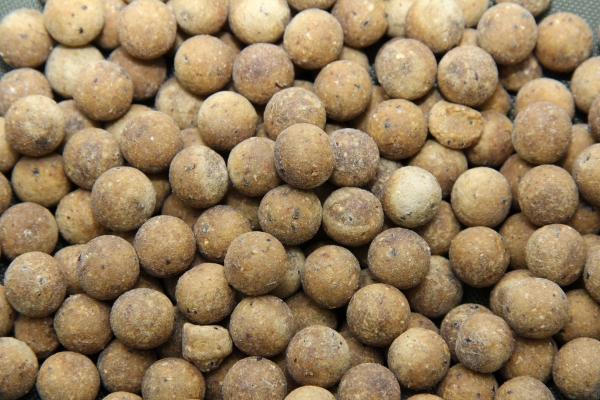 Bob and I sorted the shelters and kit for the night and got stuck into dinner, a very nice pasta, whilst sitting and watching the water. I set my alarm for early hours to get up and watch the water. This paid off too as I was soon on the end of not one but two very pretty upper twenty carp.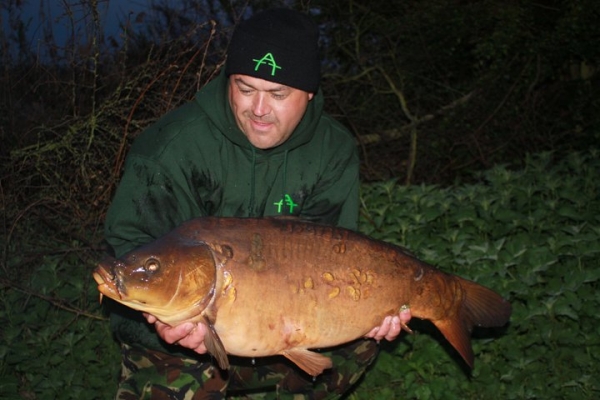 Until next time, tight lines!
Share this article
0