Mainline
Articles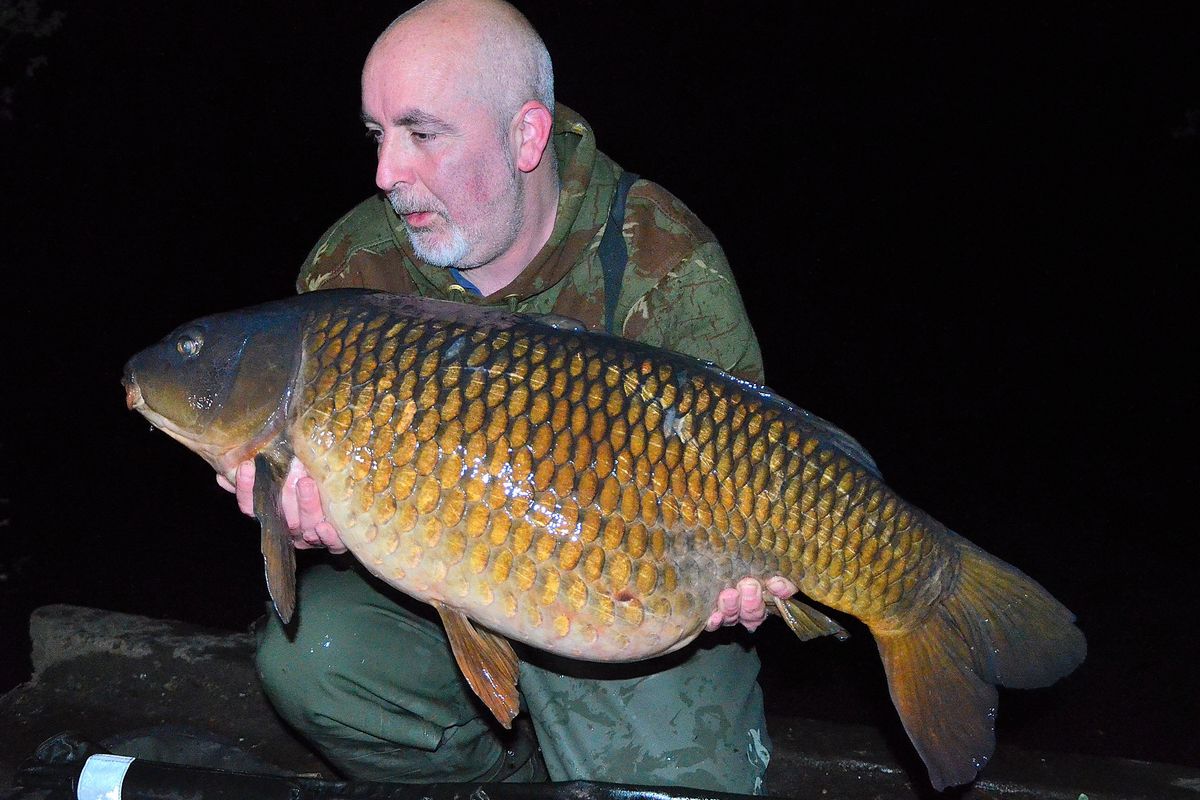 Tutorials
The Quarry: A New UK Adventure
Belgian carper, Tommy De Cleen embarks on a carping adventure to cross the channel and fish some of the historic waters the UK has to offer...
In January 2016 there was my first article on English soil about my love and fancination on fishing in the UK and the urge to catch carp on this Island where it all started. England is where modern day carp angling started, so for me its back to the roots. I always adapted some english style of fishing in my own fishing over here in Belgium and other places I have been to, but the english way as always been kind to me, and caught me a lot of fish along the way. When I say the english way, I mean rig wise, observation (watercraft) fishing in the margins, wrapping and clipping, feeling the bottom, using a marker and all other stuff, tricks that have made me a better angler. So fishing in the UK was the next step and I did the odd trip years ago, but now I finaly got the UK bug and I like it a lot. Its not easy like going to France and catching hipo after hipo from a comercial fishery stocked to the brim with hipo's or do I call them lumps or chunks? Ok, we all like to catch big fish, and so do I, but not in a manner of run after run! Catching needs to be a challenge, as if its to easy it gets very boring and that's why I set myself challenges/targets that are not that easy. Fishing on the big canals over here in Belgium is a challenge and so is fishing in the UK at lakes like the Quarry a very busy day ticket lake with head of around 270 fish. A mix of original carp from when the Quarry was a syndicate water and new fish that were stocked in the last few years. Fantastic looking fish, all of them and after my first session at the Quarry in late autumn of 2014. I always wanted to come back and fish it again, and so plans where made to return.

After a walk around the place in 2015 with my mate Peter van den Star from Holland (when we where fishing at Ladywell) we decided that we would do a session in 2016 on the Quarry. Man did I look forward to that trip, with a fantastic stock of real stunners and the chance of a UK thirty or even a forty I was very exited! This was only August 2015, a long way from spring 2016 and as Peter being a self employed builder he did not know when he could get time out to do this session. After a lot of chating to Peter and Ben Lofting the owner of Cleverely Fisheries and the Quarry. Ben told me to come around May as that is a very good time to come, but Peter could not take a week off as he was on a very big project at the time. So he told me if you want to go, go but you have to go with someone else (as I don't drive yet myself, a work in progress) I started to ask around with guys I know and Vincent, who is a member of the Gardner Tackle Team Benelux and I met him at a few shows in the winter and we went fishing together. So the plan was to fish the Quarry with Vincent for a week in May.

I booked the week via Ben and booked a ferry to sail on 6/7 May to fish till the 15th May and to say I was looking forward to this trip was an understatment! Friday 6 May could not come quick enough, time passed slowely, but I did some fishing or must I say blanking on the mighty Albert canal. It was my first steps on this mighty canal that I'd wanted to fish for years, but never had the guts to really give it a go until now, so I did start this year. Although the UK Quarry trip was on my mind all the time, and so Friday the 6th was upon us, so time to get everything in Vincent's van, we had a 23:15 ferry to catch so we made our way up the motorway to Calais. It was an easy drive up to Calais and the ferry crossing was a nessecery evil (boring crossing) but as it was the first time for Vincent it was kinda exciting aswell, his first session fishing in the UK!

I still think back on my first ever fishing trip to the UK as being epic and I still have the same feeling after all these years, I just love coming over and meet up with great guys who I have met along the way. Via Facebook and being a Mainline and Gardner consultant. So its always nice to meet-up with some of the guys. Right this crossing went fine and the drive up to the Quarry on the wrong side of the road went great (first time for Vince) and we soon found our way to the gate of paradise. Unlocking the gate and driving along the dirt track was just magical as you know its going to be a great weeks fishing. We drove all the way to the back, the back being the shallow bay and took out the bed to sleep a few hours under the stars.

I only slept a few hours as it was dawn very soon, and I could hear jumping fish in the shallow bay so made my way down to the lake.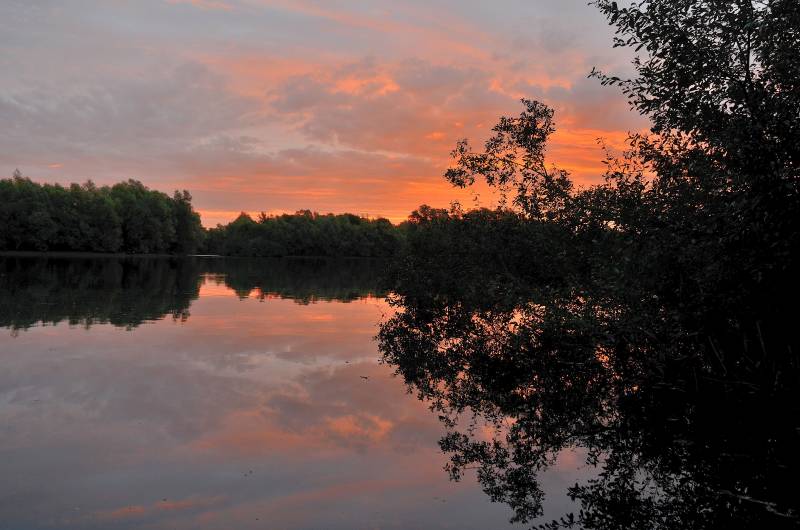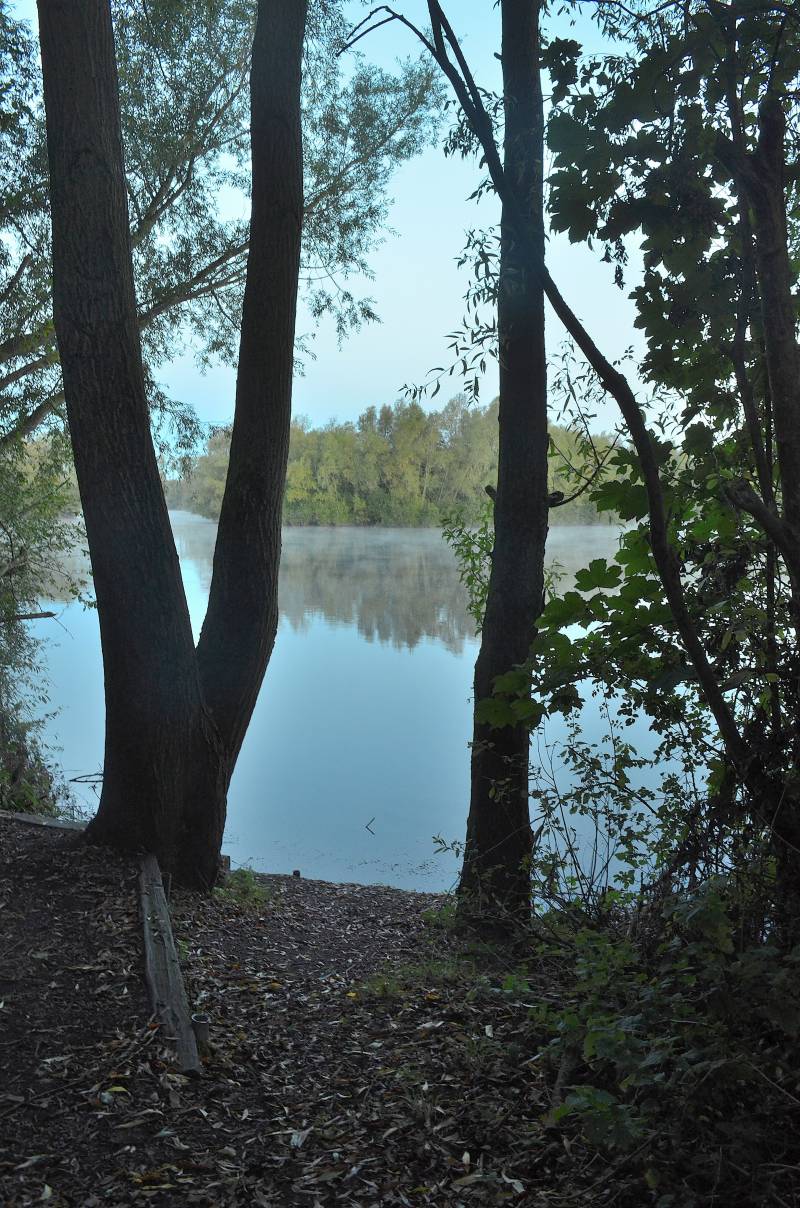 The van was up the bank just behind a swim called No-15 and being the last swim on this bank I could see and hear left right and center fish jump. So a plan started to form in my head, and I woke up Vince to do a lap of the lake, but had made up my mind already of where I would like to fish. This bank with swims like 'The Sticks', 'Pauls' and 'Building Site' on is a favorite bank to some of the bigger fish in the lake. Having a network via Facebook is great when you get lots of info from guys who fish these waters a lot more than I can, so all info is welcome. After we did a lap of the lake, returning to peg 15, I asked Vince where do you fancy fishing? I gave him first choice to pick a swim, and he said I would like to fish in here, in swim 15 and that was fine by me, as I set my sights on the 'The Sticks', the swim next door. So we made our way and took our gear and started to set up camp for a weeks fishing.

Rods made ready and did some plumbing around with the marker float and found a few nice spots to fish on, clear of weed at this time of the year so happy days. Left hand rod was fished to a gravely spot at around 15 wraps and the middle was fished short of this same area and the right hand rod was fished to the right on a clean gravel area at 9 wraps. I baited a lot on the 15 wrap spot and went easy on the baiting of the close in spot. A few pouch fulls and 30 Spombs that was me done, the traps were set and the waiting game could begin. Vince did the same and after we sat down with a nice cold beer, taking it all in and enjoyed a nice evening. It was quite busy around the lake, being prime time and the weekend so we did our thing and went through it all, being very confident we would catch fish.

Bait wise I was using Cell (self rolled at home) and the new Essential Cell in a mix, I had never seen this bait I only heard about it so Ben gave my a 10k bag plus the 5k of Cell I had, to have enough of bait for the week. This Essential Cell really smelled lovely and it is again a very special bait from Mainline. As Vince was in like the last swim on this bank, he got up a tree and could see fish close in and started stalking a few spots, but to his mind these fish were up here for other reasons than feeding. The weather was great so spawning was in the air. Well not to Ben and Owen's thoughts, they told me it was still to early, so lets hope it was. Sunday went and I could hear quite a few fish to the right of me and it made me think about my two rods to the 15 wrap mark, where I had not seen any signs yet. Although I was confident that a bite was in the air on the right hand rod.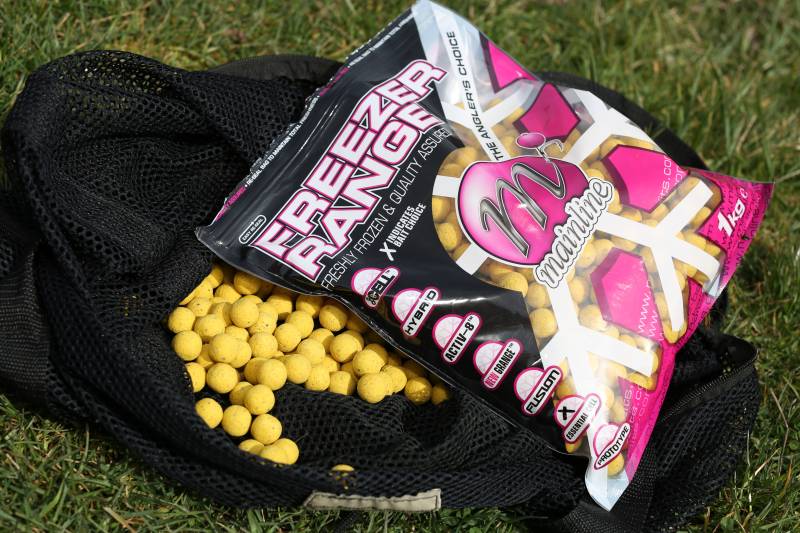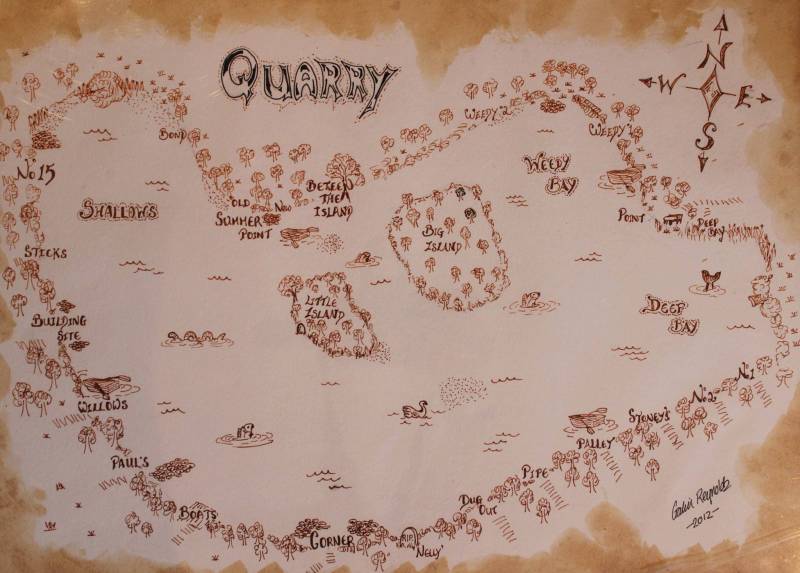 Early Monday morning that right hand rod ripped off and this fish started to kite to the right, this right hand side of my swim is full of overhanging trees and the next swim is like 100 meters away, that's why the carp love this area as it's a bit like an out of bounds area! So fishing to that gravel just slightly to the right is the way. With some side strain I turned the fish around and after a 10 minute battle it was in my net and my first of the session was a fact! What a fish it turned out to be, a mirror of 32lb 12oz (writing about it gives me that same tear in my eye) as it was my first ever UK thirty and so a new UK personal best. So I was buzzing and my trip was already a succes!! Man what a feeling, after pictures were done I slipped the fish back into its watery home and cast that rod back out onto that spot and put another five pouches of boilies on top.

The day past in a haze as I was on cloud-9 and feeling very happy. That's what it's all about - enjoying your angling and catching a few along the way. I had a very nice low-twenty mirror the night after on the same right hand rod so on Tuesday lunch time I had a rethink for them two other rods, as these where still silent. So the middle rod was going to be fished on the same gravel as the right hand rod about a rod length apart and the left hand rod was going to be fished as a single in the middle of nowhere.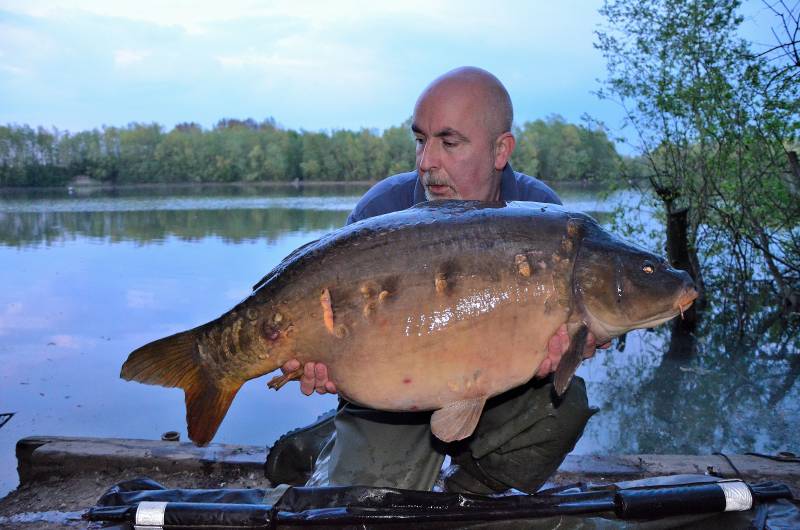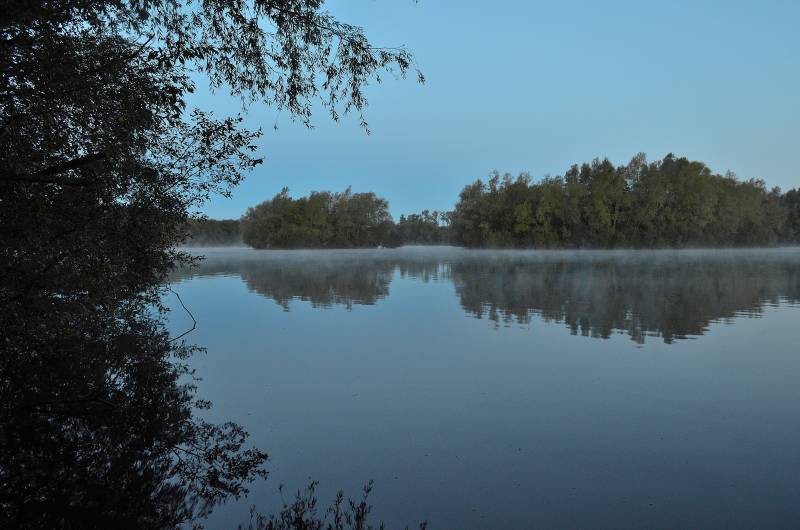 That night I lost one, (Tuesday/Wenseday) on a new rig I tyed up that evening, it was on the middle rod so this spot or gravel area is defo the place to be as seconds after losing that fish, a take on the right hand rod (the banker rod) as again this fish tried its best to go right, but I can turn this one as well and this one ends in my net again. Fish number three is in the net and what a fish again! This time a common of 29lb again a new UK PB common, I was buzzing again and forgot all about the lost fish as this one made up for it, what a fantastic water this is!

Through this week I also did two features, one for Carp TV with Joe Morgan and a nice little feature for UK Carp and its in this feature that Vince stalked a nice twenty-pound common, so he was off the mark as well, but he was struggling to get a bite on his main spot. As we do as mates, I tried to tell him he should move to another swim, but Vince stays in peg 15 and manages one more fish, a small mirror. As the weeks comes to a close I loose another one, but catch two more smaller commons. I had a great time fishing with Vince, meeting up with some friends I made over here in the UK and met some new people. It'd been great doing the features too, which was all very new to me as well.

But it was that time again, to pack-up on the 14th Saturday and go home, back to reality, but not before a quick stop at the Mainline mansion to pick up my bait order (thanks Kev). This trip came to an end, but I was already brainstorming about my next trip and through out this week I talked to my good friend Peter van Der Star from Holland, about a autumn trip back to the Quarry and the next plan/session trip was in the making. Although first things first, I'd try to catch my first one out of the Albert canal back home. After some blanking, it did happen for me and I landed my first carp in the shape of a big 44lb+ mirror on the 28th of May and a week later I had seven out of the Albert in less than 24 hours fishing with again a few good fish up to 45lb, but that is another story to tell.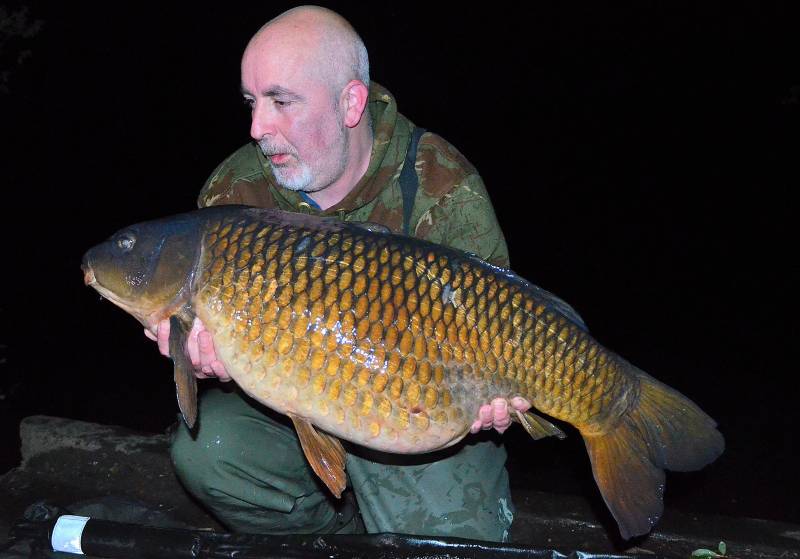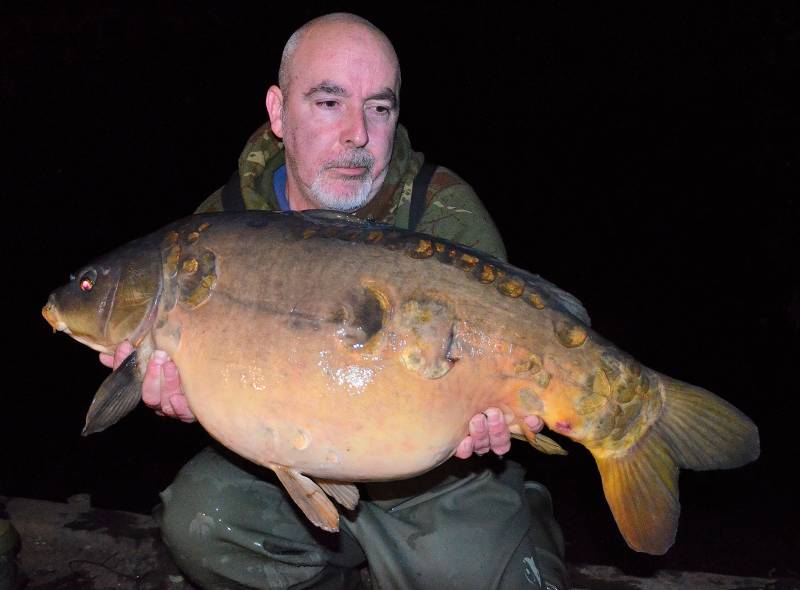 Now that I caught a few fish on the Albert I could relax, as the pressure of catching on this not at all easy water was off, and that plan to fish in the UK again in the autumn needed to get some shape. October was still a long way to go, and as it goes the plan was already made in my head. I talked to Peter about it and he was all very happy with it, so we booked a ferry again, so on the 14th of October we set sail on my second trip to the UK that year and man was I buzzing to get out on the the Quarry again. We got to the lake in the night and as it was raining I put up the shelter in the Sticks swim and Peter slept in the van for a few hours until first light.

It was pitch black so I could not see a thing, but did hear a few fish crash out to my left and right. I woke up before first light as you do when you are buzzing to start fishing and I saw that the water level was well down, and that the shallow bay was even more shallow than in May. We did a lap of the lake when Peter woke up, but I had made up my mind already where to fish. So better start in a swim I had fish from and fish a swim I know fish like to visit, Peter's choice of swim was 'The Corner' a fair few swims down from me, but we came to fish not for a social. Rods came out to play and traps where set easy as I knew where to put them in this swim, so did put them where I had fish from before only it was not as deep but managed to feel the drop, so I knew I was on the gravel. There was only one problem the weed at this side of the gravel was up and this could mean a problem when hooking fish, but there was weed al over the place so I knew the rigs where presented perfect.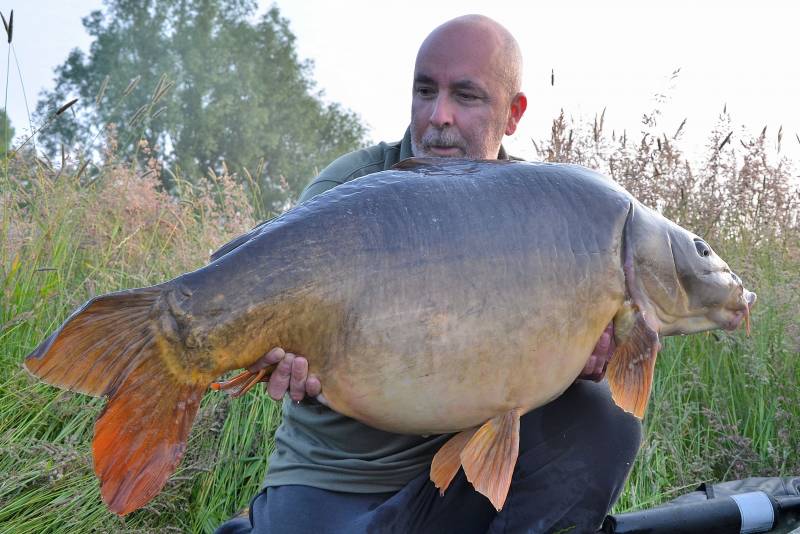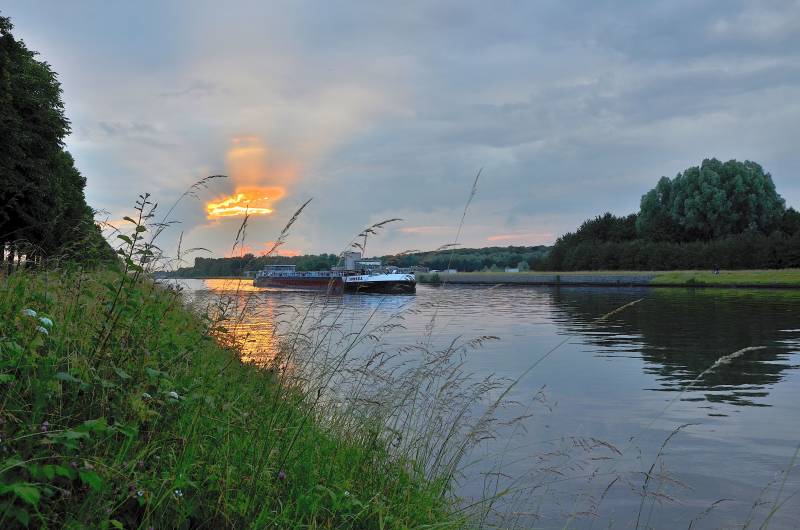 On the Sunday morning I had a bite but after some pulling I lost it in the weed, so I was gutted, but put that rod back on the spot as I was sure I was going to get another chance. My rigs were perfect the bait I used was perfect, only the fish did not play ball at all, and the hole lake was fishing real bad. Peter moved a few times, but he could not buy a bite as well although he worked hard by moving every day and trying to find them fish, but it looked dead. So on Wenesday I text Ben Lofting, to ask him if it was possible to fish one of his other waters (knowing they are syndicate water I thought I just ask him and see what he said) he came back to me with a reply of 'yes you can fish another lake, called the Top Lake. Right I knew this lake had some stunning fish in and an opportunity like this don't come every day so, I told Peter and we started packing up and move a few miles up the road to the Top Lake. I knew 'Geezers' one of the big fish had died earlier this year, but there were a few other gems to be caught from this ultra hard syndicate lake. We have been given a chance to try so we better make the most of it. We stopped at the Co-Op daily supermarket in Hatfield Peverel and bought some food and drink for the rest of the week and after the shopping we went looking for the lake.

We found it quite easy as the directions Ben gave me were spot on, so I opened the gate and drove down the track, past the famous Cleverely Mere to the Top Lake on the same complex. We did a lap of the lake and made up our minds on which swim we would fish. I was told the fish in here follow the wind, but it being a cold north wind blowing, so my choice was a swim at the back of the wind and see how things went from there. We had three nights left so anything was possible. So three rigs found there way into the lake and the waiting game could begin again on a very stunning lake. I was buzzing again and in with a good chance of a fish, we had a bit of a social this time and had a great time again and Peter did try everything in the book (only we did not try Zigs) I moved on the Friday morning as I had seen a few fish show down the other end, so I did try hard as well. But to no avail, as we blanked are socks off in the end. That's fishing though, and so on Saturday we packed up and had one more stop before the long ride home.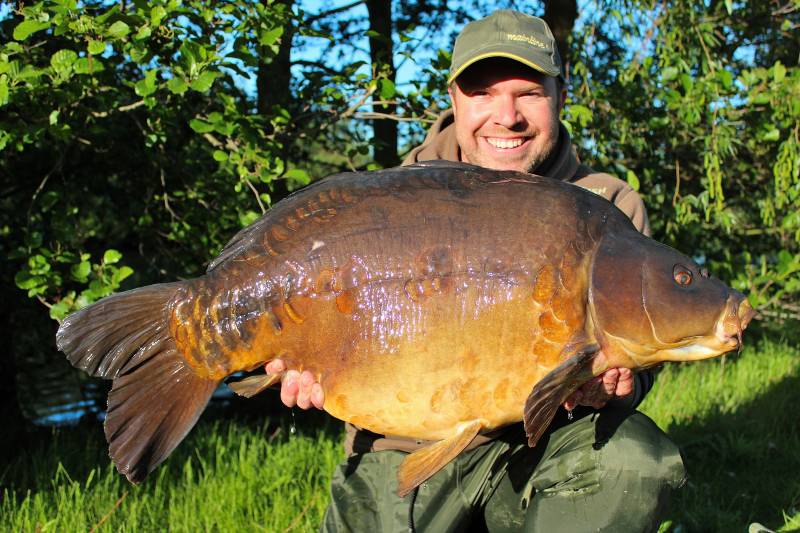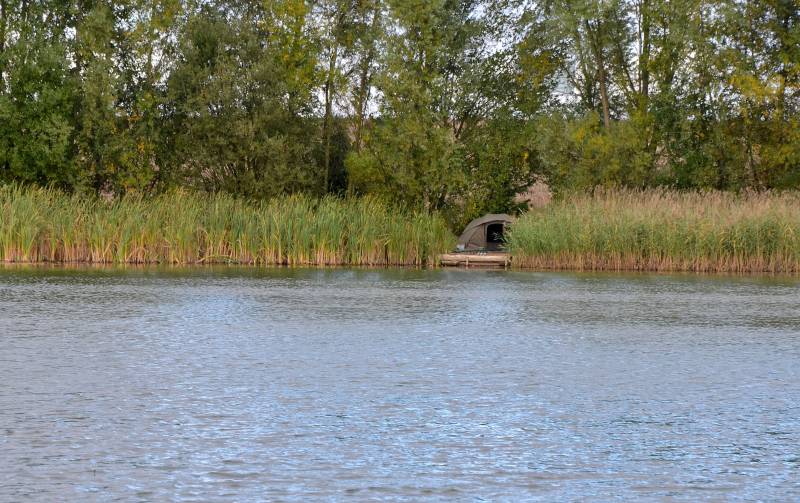 Rig wise I did fish the same rigs as I did in May and this rig has caucht me nearly all my fish this year, in the UK but also the Albert canal fish and a few fish on my trip to France in the summer. Bait-wise I've used the new proto-type baits from Mainline, but have total confidence in any of their baits. It was just that the carp did not want to play ball and the carp god's did not want us to catch this time (I did pray to them) but luck was not on our side, so more luck next time. Eventhough we blanked I had a great time in great company and fished two totally different lakes and to say I'll be back is just a matter of time, as the plan of attack is the first week of May 2017. On this last note I would like to thank a few people on helping us on the way, first of all Ben Lofting for the opportunity to fish his fantastic waters, Gardner Tackle and Mainline Baits for there ongoing suport. Owen Davies and his girl Ali, Chris Cox, Jon Cook, Peter Hub for the visits and the long lasting friendship and Dave Levy (thanks for the picture and tips to fish at Top Lake).

Tight lines!
Tommy De Cleen
Share this article
0