Mainline
Articles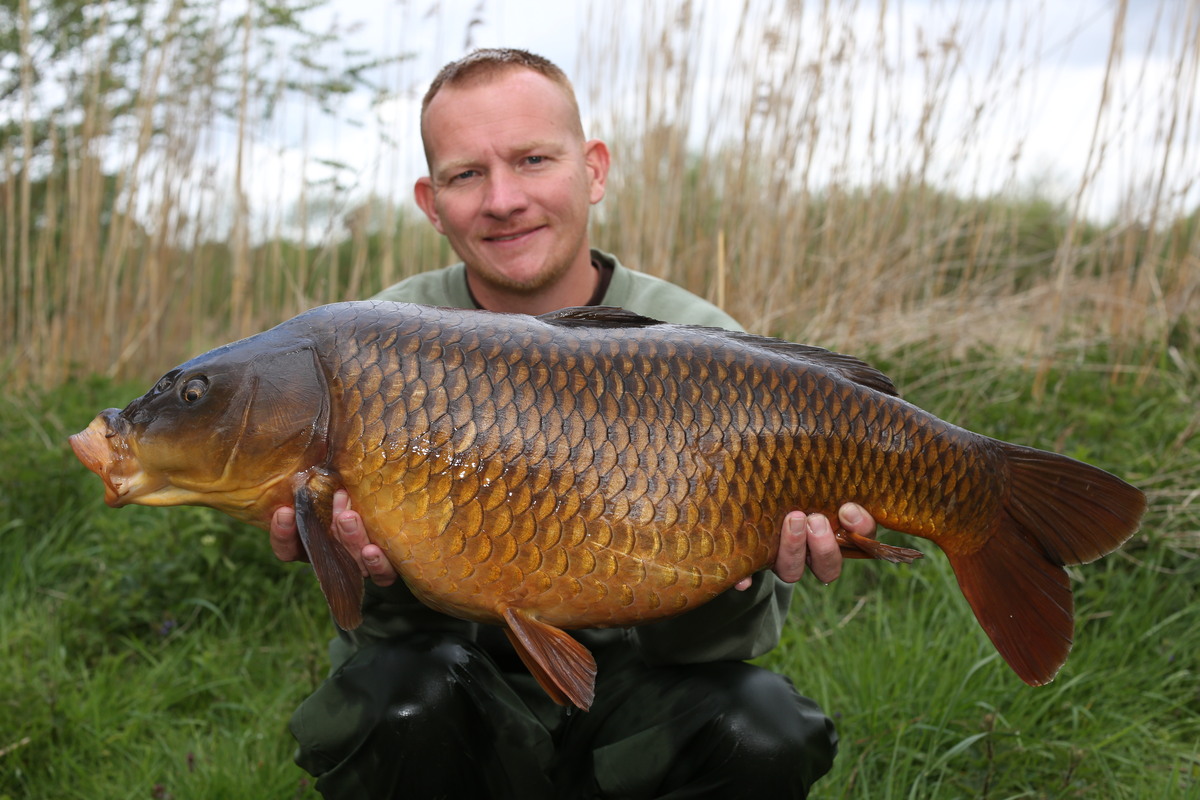 Tutorials
ZIG FISHING: ONLY EASIER!
Windsor hauler, Wayne Mansford reveals his know-how for making a tactic that may seem tricky a very easy one: Zig fishing!
For quite sometime now my fishing schedule has been heavily linked with the carp match events up and down the country and even across the channel. I really enjoy the matches and the style of fishing they demand, where keeping those bobbins jumping is obviously of the upmost importance. It's also a great way to learn and if there's one thing this big-hit style approach has taught me, especially in recent years, it's the fact that you cannot ignore the upper layers and Zig fishing. It's a devastating tactic at times, because when you get it right the bites can come extremely quickly and better still consistently!

Its well-documented how single Zigs can work well through winter and spring, often promoting investigative bites from the carp, but summer can be a fantastic time for Zigs. Everything you'd want to going on is in place: the fish are active; they are attracted to the warmer upper layers and with the right methods can be coached into a feeding frenzy!

Perhaps the only thing that can wrong is that you don't give them a try – its easy to see fish show and think they are feeding on the bottom and of course Zigs can seem tricky at first, but hopefully I can help put that straight here…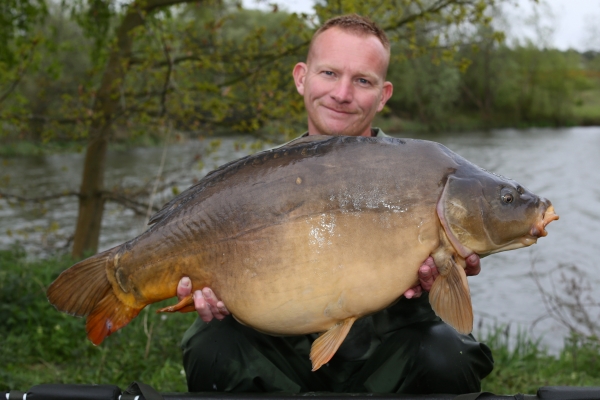 GETTING STARTED
Well-stocked lakes, which I suppose you could class most good day ticket waters these days are excellent venues for Zig tactics. Yes, as would be the case with any lake, location is the first thing to consider by trying your best to get on a few fish. After that I would always reach for my marker rod and make a few casts to investigate my swim. Checking the topography of the lakebed and looking for features. Seeing if there are any hazards to consider such as thick weed, which may require a step-up of tackle where Zigs are concerned. Although one of the most important pieces of knowledge I'll be looking to gain will be the depth of water in front of me, so I have an accurate benchmark for setting the height of my Zigs.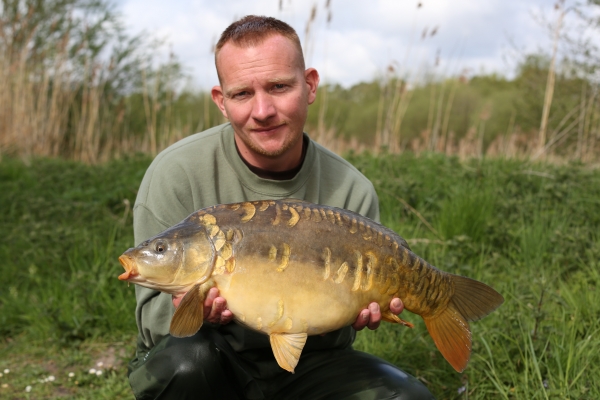 HOW TO MAKE HOOKBAIT SOAK FOR ZIGS
ATTRACTION EQUALS ACTION!
Now with a good number of carp in the venue, you can expect to have sometimes-large numbers of fish moving through your swim at some point. The tricky bit is firstly stopping them and then holding them for consistent bite action.

Presenting your Zig hookbaits at varying levels across your rods is the perfect ambush like technique, but it really is only half of the approach. For me it's vitally important to apply a food signal and a high level of attraction to the vicinity of my Zigs. Something that will pull fish into the area and create a feeding zone!

Soluble based baits are what's required, ones that will work and diffuse throughout the water column. Targeting the sensory organs of the carp, to attract them to the food signal source – i.e. your swim and the area of your Zigs.

In the past I have found the Mainline's High Impact groundbaits like Cloud-9, Indian Spice and Cell to be great foundations for creating a sloppy bait mix and the type of water column attraction I'm after, but the guys there have recently come-up with something better: The Souper Spod Mix.

This mix is purposely designed for fishing with Zigs and creating a 'suspended' cloud of attraction in the upper layers of the water column. One of the best things about this mix is the simplicity of its make-up and use. Everything you need such as feed stimulants, active enhancers and crushed particles to add slow sinking food items is already incorporated within the mix. Meaning all you need to do is add water from the lake in front of you to start building your mix.

Now you can't really go wrong with this, but I do find it pays to add lake water a little at a time and when I think I've reached the consistency I'm after I take a small handful and throw it into the margin to see how it reacts (try not to do this directly in line with your rods or you'll be plagued by ducks or worse, swans!).

By building the mix this way you actually alter and almost set the reaction and dispersion of the cloud. For example if you are fishing Zigs in deep water (20ft plus) where the upper third layers could still see your Zigs several feet below the surface or if you're fishing Zigs close to the deck – you may want the mix to initially sink before it clouds-up. This is possible with less water and a thicker, heavier mix. On the flip side you can add more lake water for a much sloppier mix that will diffuse as soon as it hits the water, creating a suspended cloud of attraction from the top down.

As I've said, to get fishing and catching you only need add water, but that's not to say you can't tweak the mix a little and add a few extras. Particle & Pellet Syrups (Condensed Coconut and Pineapple are two of my favourites) are completely water soluble and denser than water, so will disperse throughout the water column just like the Souper Zig Mix – injecting a boost of attraction!

Sweetcorn and pellets are also good additions to the mix, providing extra food items that can help hold fish when they are really on it, not to mention some matching hookbait options with yellow or black/brown foam.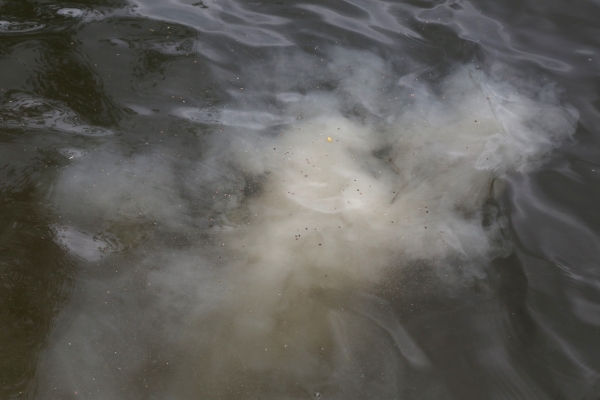 HOW TO MAKE-UP THE SOUPER ZIG MIX
TACKLE
Zigs have become far more popular these days with the common knowledge of just how effective they can be and in turn the tackle industry has come-up with some awesome products aimed at making life easier – so get on them!

Adjustable Zig Floats, Aligners and fully tied Zigs ready to go are all widely available and hard to beat when it comes to the quality of there design. Importantly, kit like the ready tied Zigs from Korda for example use all the right bits: small sharp wide gape hooks tied to pre-stretched, low-diameter line that's won't negatively effect the buoyancy of a small hookbait or more importantly be seen by the carp. These are the vital things to think about when you tie-up your own Zigs – keeping things scaled down unless weed is present and you need to step-up slightly.

One thing that is of the upmost importance for carp safety and a higher ratio of hooked fish landed is that you drop the lead instantly in my opinion upon the take. Short of the lead a hooked carp will rise and swim/fight much higher in the water – keeping your long, light hooklink away from under water obstacles and preventing the fish from burying into weed. Lead clips are by far the easiest and best way of doing this and I find heavier leads not only help the hooking potential, but also drop from the clip a lot easier too. One good tip for added confidence that the lead will drop is to use PVA tape to secure the casting lead on the clip instead of a tail rubber.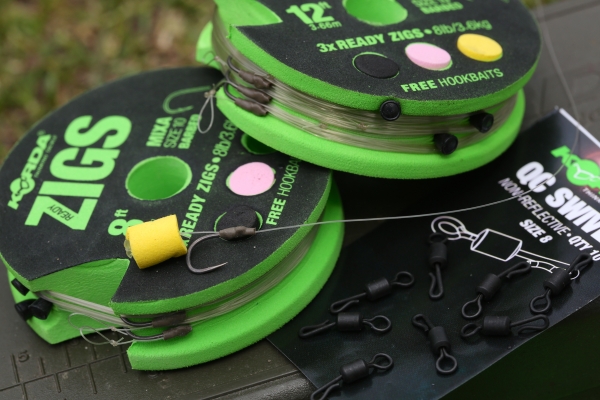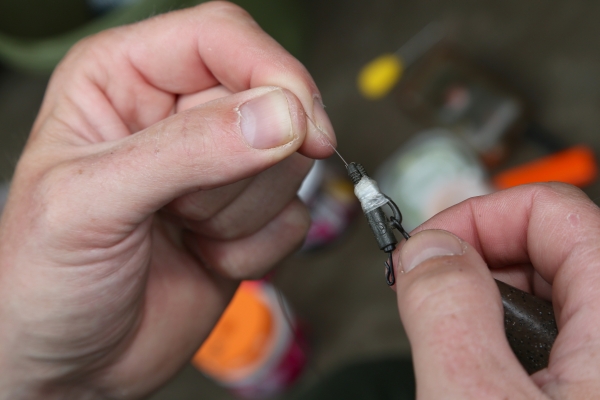 All these things can help hook and negotiate fish toward the bank, but a long hooklink sometimes ten-feet-plus long can still make things difficult when the fish is ready for the net. This is where a new product from Free Spirit is really going to help. It's called a 'Zig Piece', which are basically a two-foot section of blank you add to your normal rod. So a 12ft rod becomes a 14ft rod that is far easier at dealing with a hooked fish tantalisingly close to the waiting net on a long hooklink. You can add the piece before casting or if space to cast is tight after you've cast out – they really are a cracking bit of kit for Zig fishing!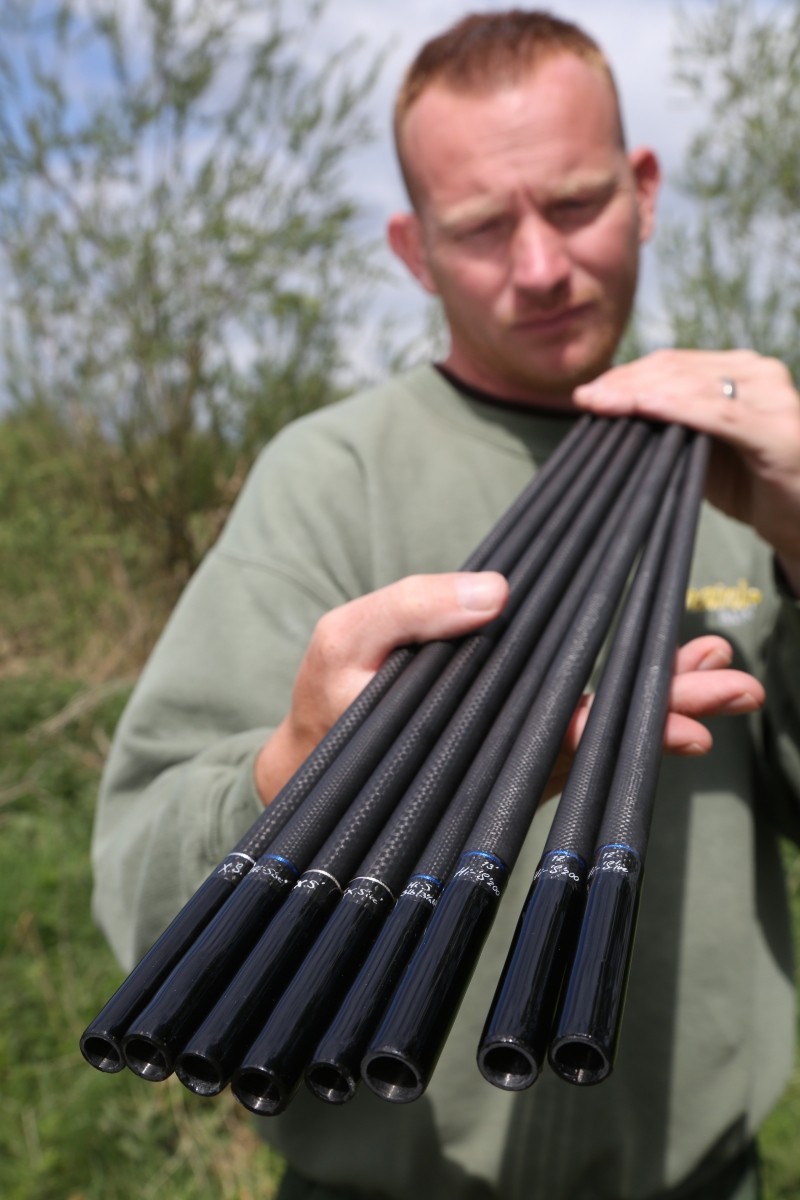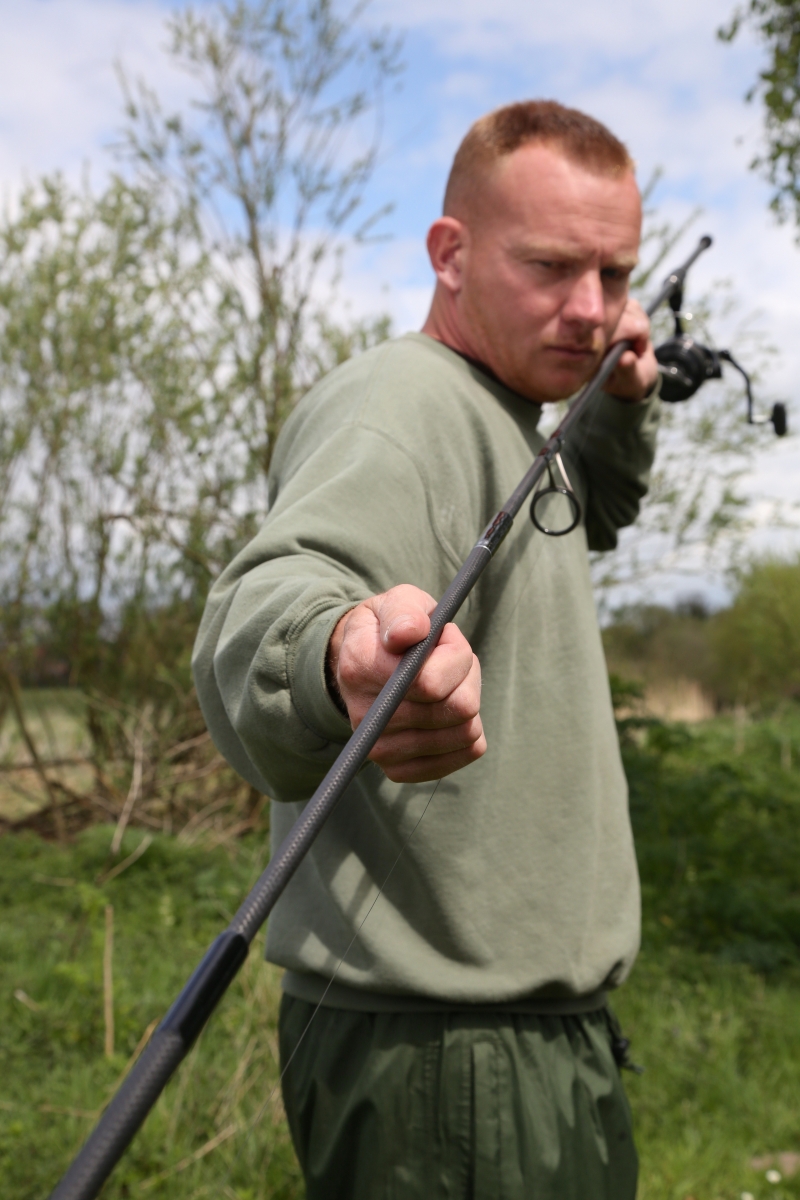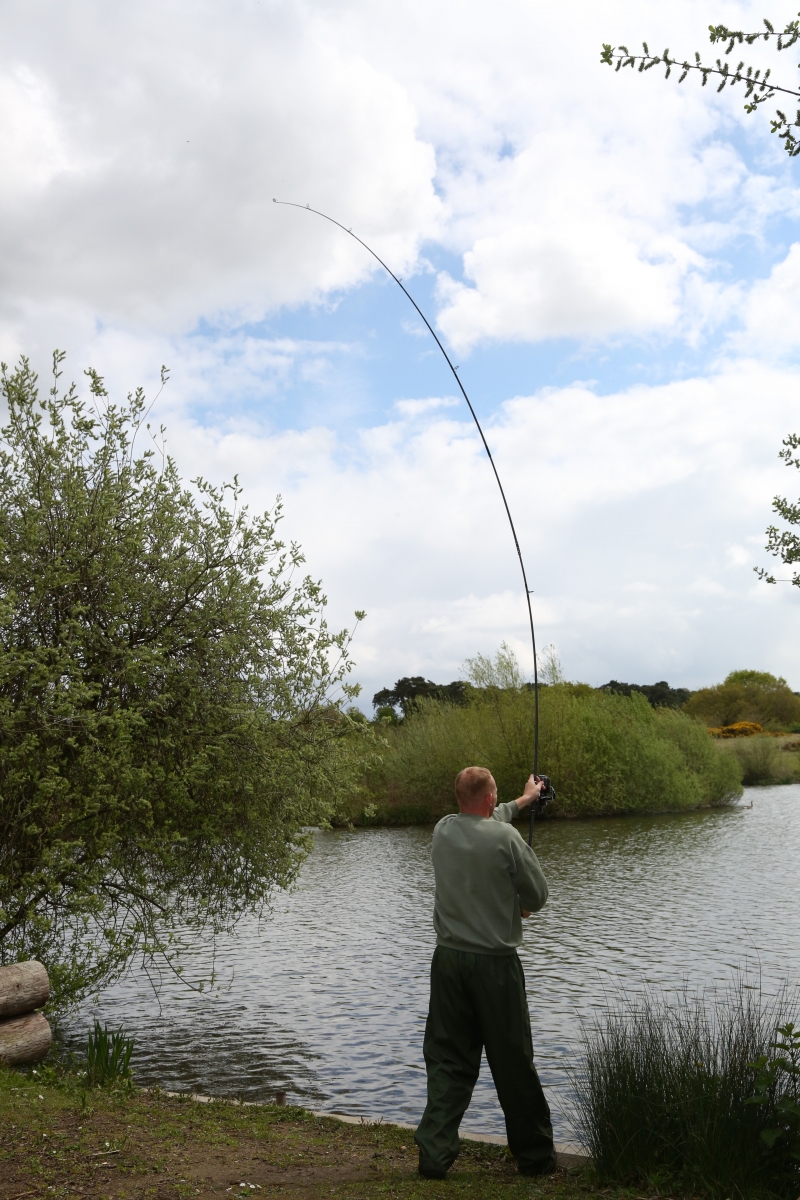 TOP TIP - CASTING ZIGS WITH CONFIDENCE!
Having a long hooklink waving about behind you when you're ready to cast can be a right mare. There's the worry of snagging the bank and then those that the long rig may tangle, but here's a tip that removes all these fears. Firstly take two PVA foam nuggets and cut them in half, before tying up in PVA funnel web mesh and nicking onto the hook. Lay this flat on a clear piece of bank for a snag-free cast and then watch the splash as it hits the water. You should see the lead hit and splash then a second later notice the white nugget bag attached to the hookbait sink under the water, tangle free.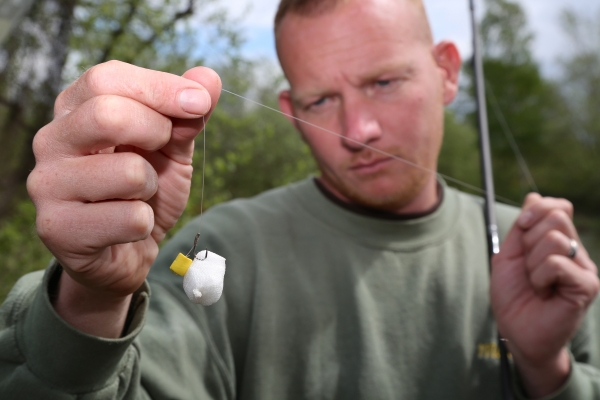 SUMMARY
There's no mistaking that Zig fishing is a top carp catcher on its day, yet the most common quote I hear associated with the tactic is 'I tried one, but couldn't get my head around it and went back to a bottom bait'. There's only one-way to get past that anxiety and that's to give Zigs a proper go. Don't just half-heartedly fish one – fish Zigs on all your rods, varying the depths and working them. Boost your chances with a spod cloud and perhaps at first take advantage of the great ready tied Zigs available. Because as soon as you catch one you'll be hooked, confident in the tactic and won't let opportunities of extra fish pass you by!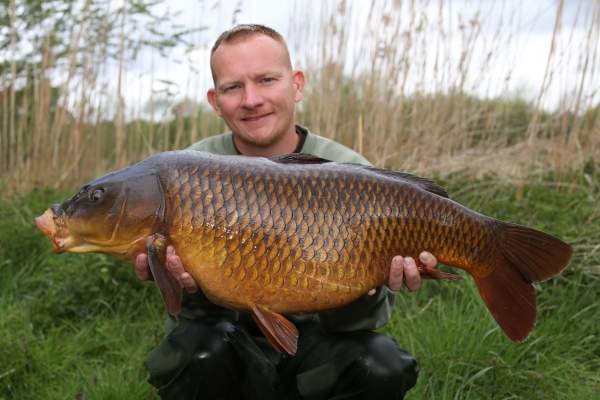 Share this article
0