Mainline
Articles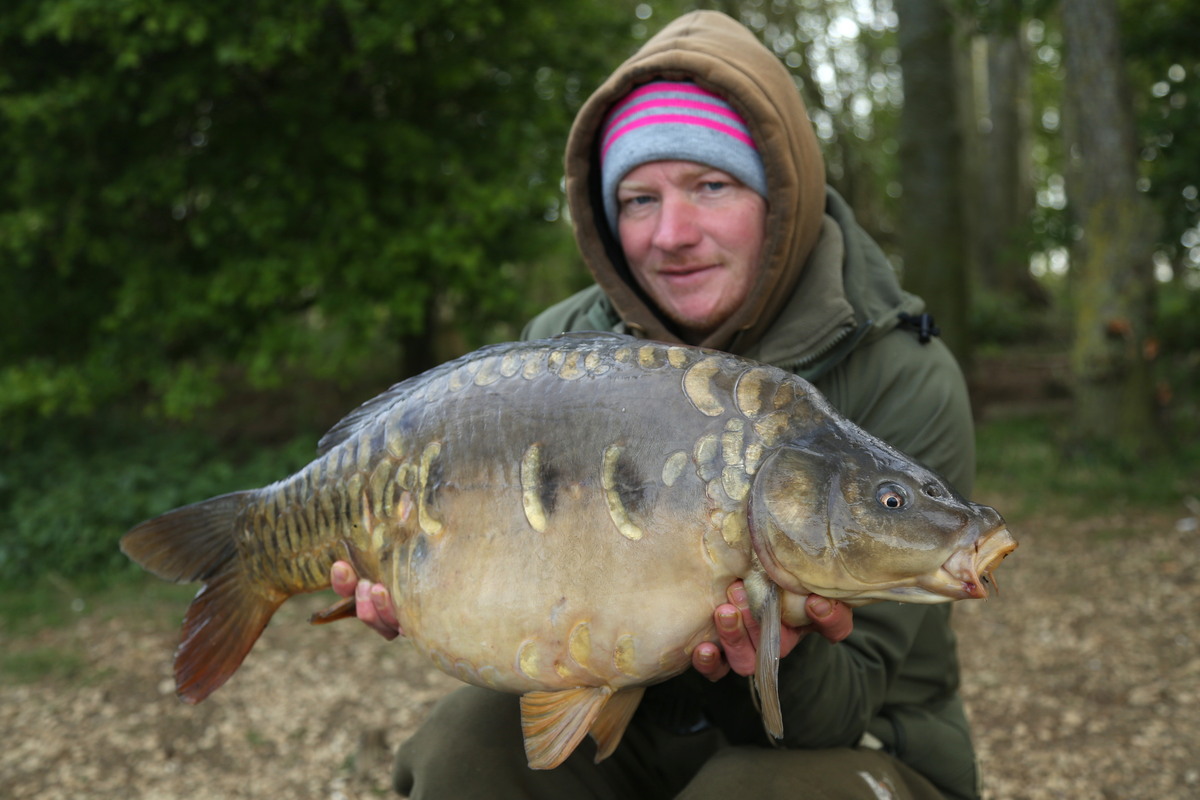 Tutorials
FIGURING IT OUT!
Put the effort in, work your swim, and the results will come, as England carper, Wayne Mansford explains…
During my time fishing the UK and international carp matches I've seen some pretty impressive angling in a multitude of situations, although each angler or rather the way they fished have always had one thing in common – they worked their bloody socks off! That ethic might produce a hat-full of fish on a good day, but perhaps more importantly might earn one extra precious bite to qualify or save a blank on a hard day. Something I always try to remember even though sometimes it's easy to forget and become a little lazy or haphazard. Fortunately, every now and then something bites you in the backside to remind you of the fact that you can't really afford to take anything for granted when it comes to catching carp. Especially in carp matches, which predominantly fill most of my time on the bank, and a recent trip to Linear Fisheries in Oxford for some filming with Mainline was a sharp reminder of that fact.

I'd literally just fished a BCAC qualifier a few days before with my match partner, Ryan Need. So, to say my gear was in a bit of pickle was an understatement to say the least, but… as you do, I thought balls to it, I'll sort things out when I get there. As expected Linear was pretty busy, well rammed in fact, and as I walked down the far bank of B1 the lake we'd hoped to film on I'd yet to find an empty peg. Although that's not always a bad thing on these types of venue with large stocks of fish, as the lines help keep the fish moving around. What's more, you generally find at Linear that there's always a few lads leaving, so a busy lake can soon throw-up a few empty pegs, which turned out to be the case with two lads leaving from the point area of the pit. One lad had caught a few the other had not, although it was his peg I opted for as it aimed a little more toward the centre of the lake.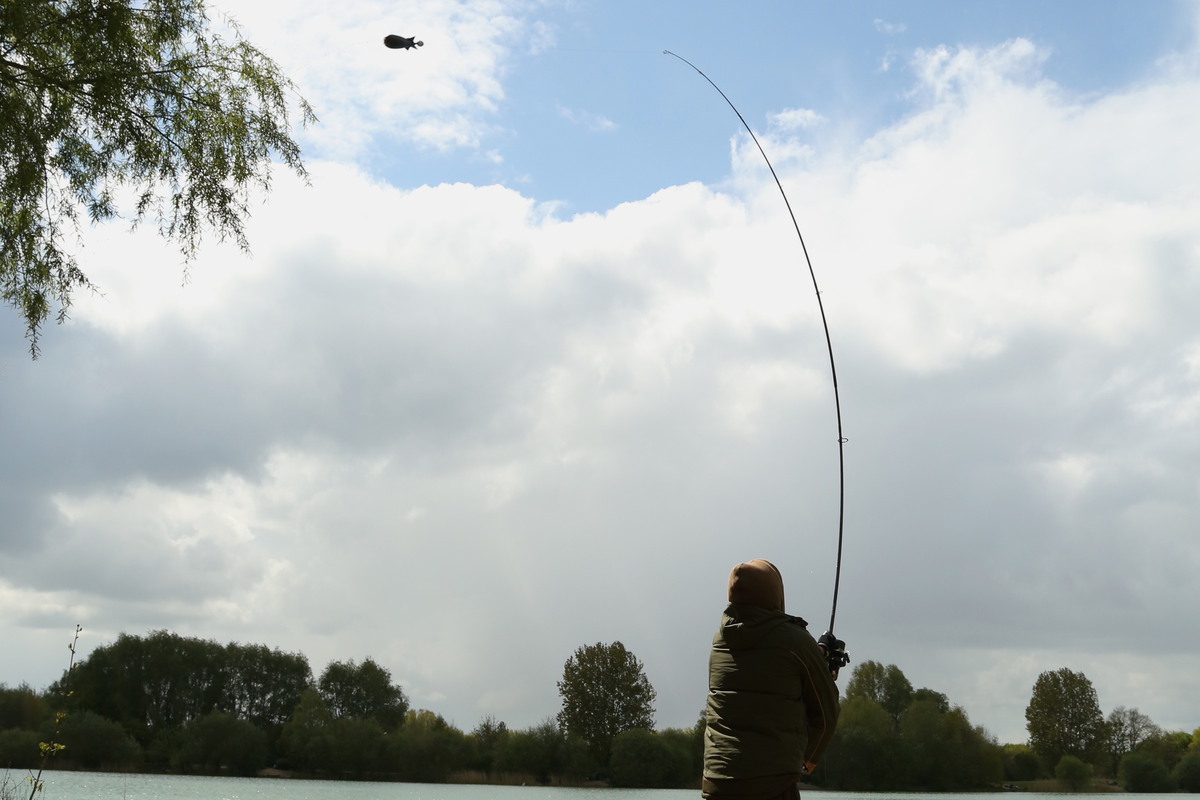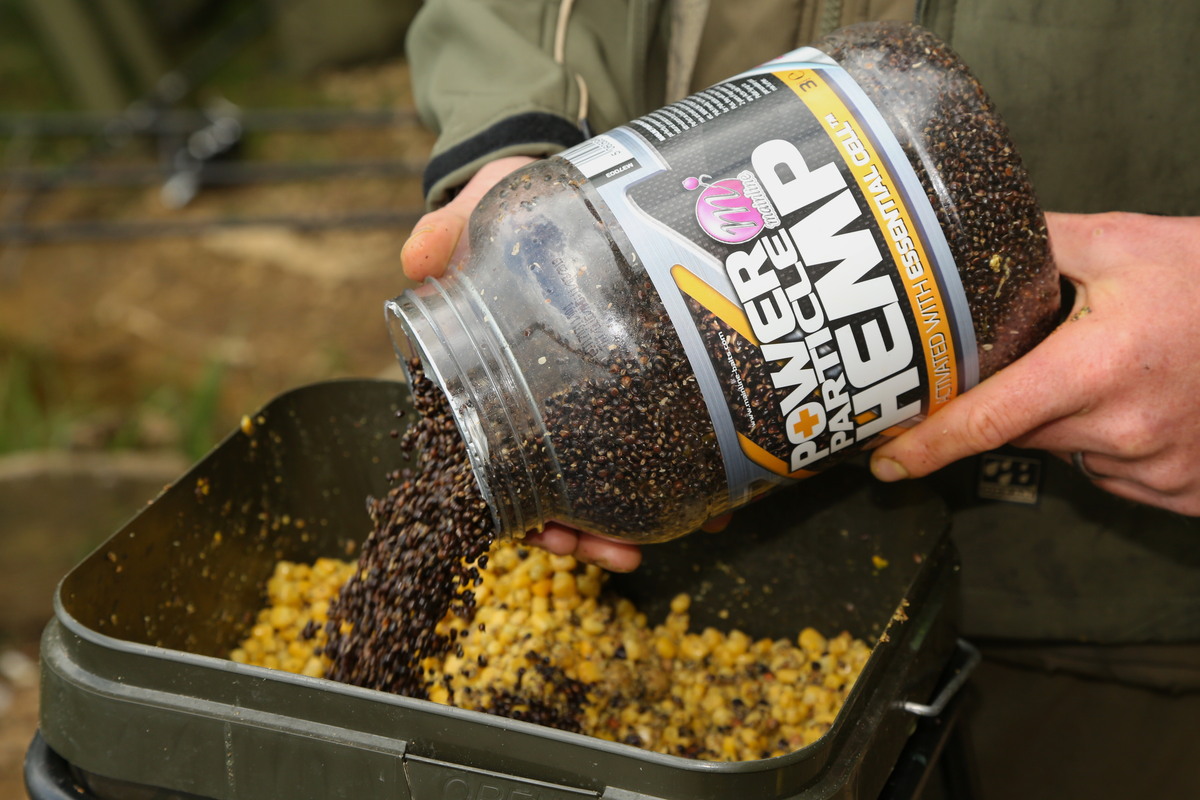 Now I don't know if it was the fact I'd not properly prepared or what, but I guess I did have a small assumption that I'd just need to fish some Zigs and at some point Spomb out a bed of bait to catch a few – typical and proven B1 tactics. Well with three Zigs out and fish topping and rolling in the surface chop with the strong yet cold wind blowing towards me, yes, I was kinda just waiting for an expected bite – a bite that by mid-afternoon still hadn't materialised. Now I do feel a little pressure when fishing for the cameras, as it's still a fairly new experience. This pressure was now rising as I changed my Zigs from this colour to that colour with numerous changes in depth, all to no avail. By late evening the Zigs that can be so productive of B1 hadn't done a thing, and so I'd dispatched a good spod mix feed of corn, the new Mainline Essential Cell Hemp, and 10mm Essential Cell boilies. Nothing too complicated and nice and yellow; a colour that seems to really attract the Linear carp to your mix. I quickly made-up three solid PVA bags to fish over the top and my traps were set for the night.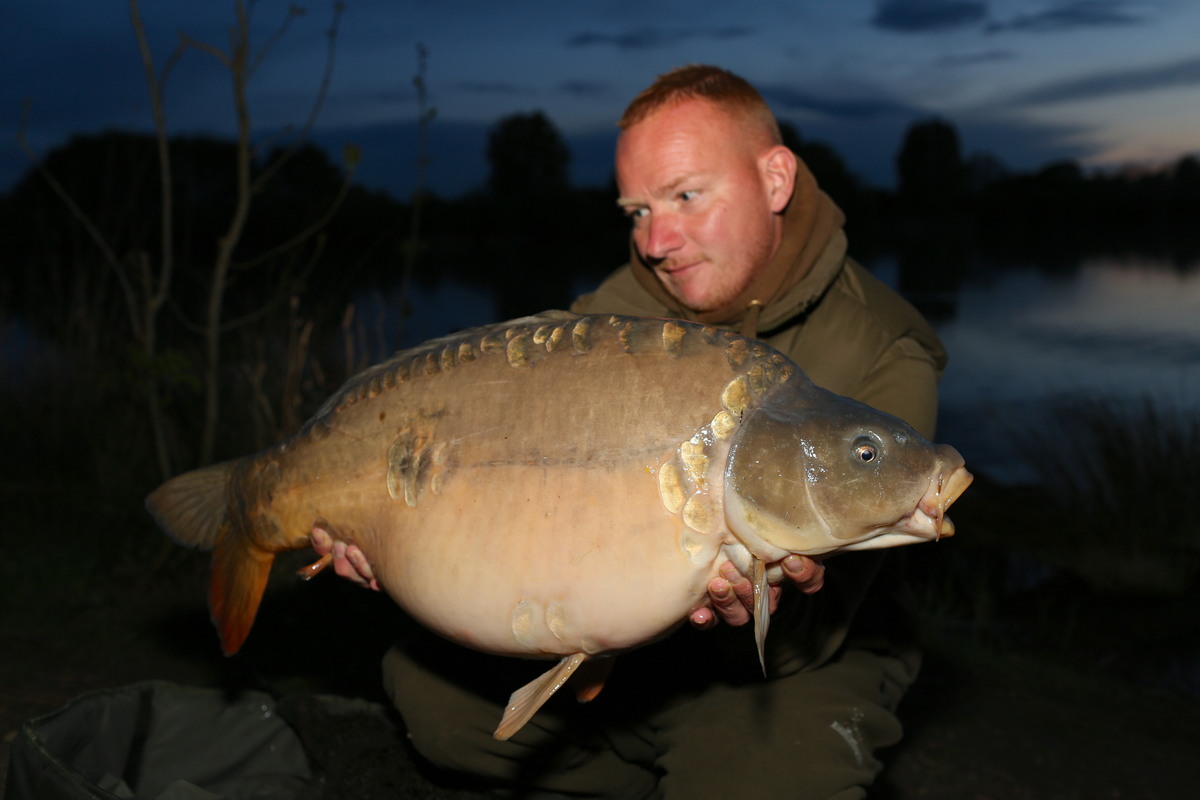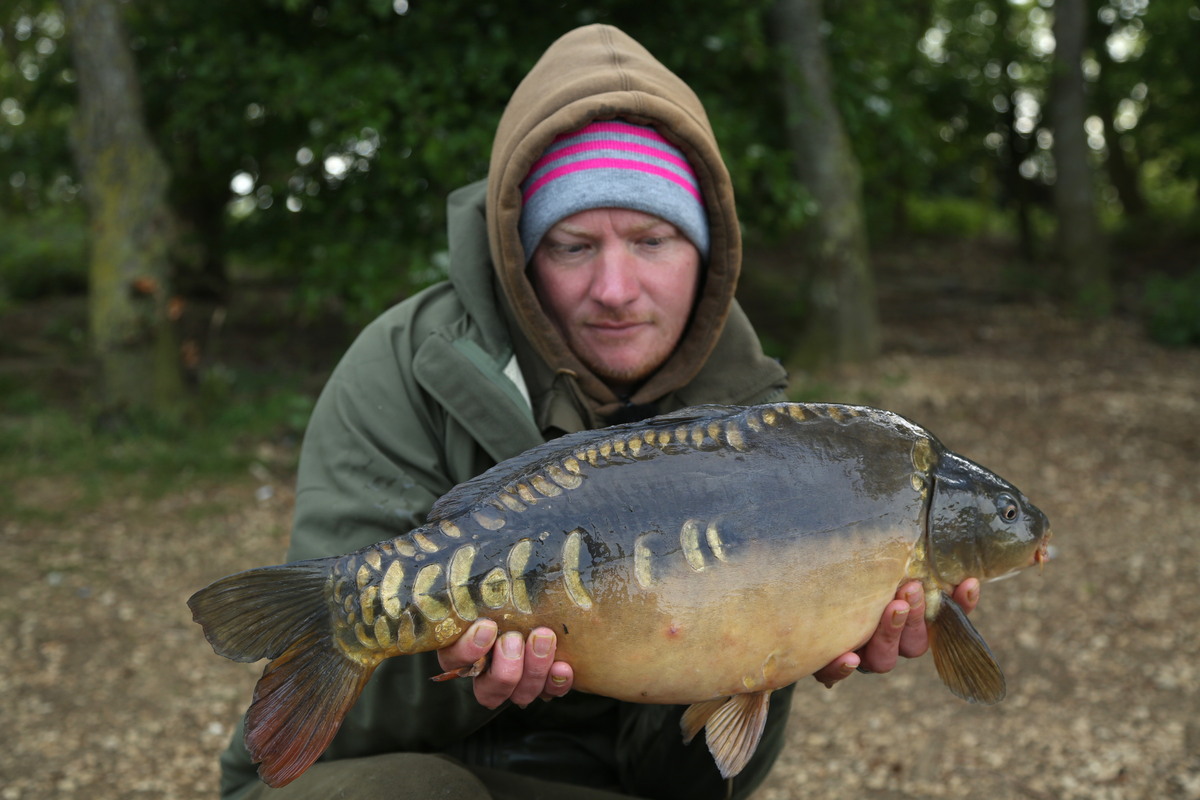 Well momentarily, as it only took around thirty minutes for one of those bags to produce the first bite of the session, and a thick-set B1 mirror. The action continued throughout the night with a further nine bites on the solid bags. We really wanted some day light bites for the video, but sadly by midday the rods were still quiet. Mainly because I was filming (cocking-up my words) and not working my swim. Mr Mainline Cameraman could see this as well, so told me to crack on and do what I needed to do. So back came the Spomb to top-up the spot along with three fresh bags, and lo and behold, back came the bites!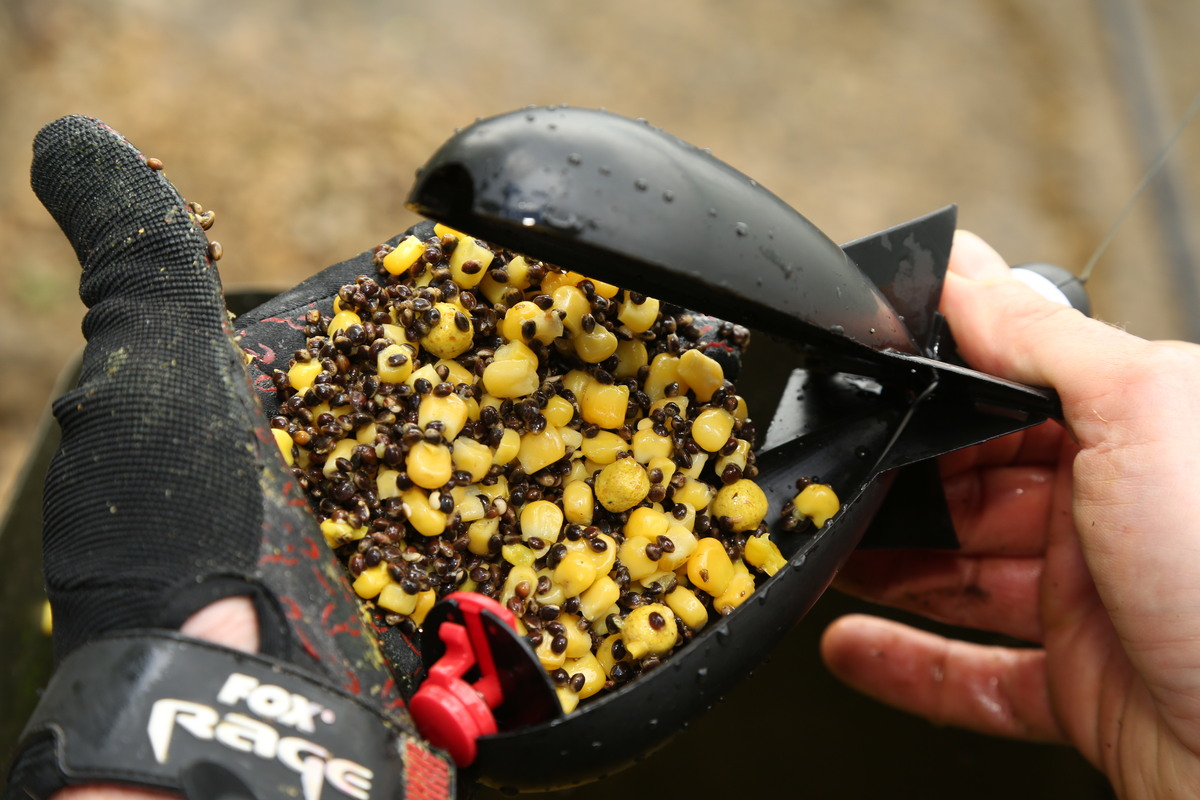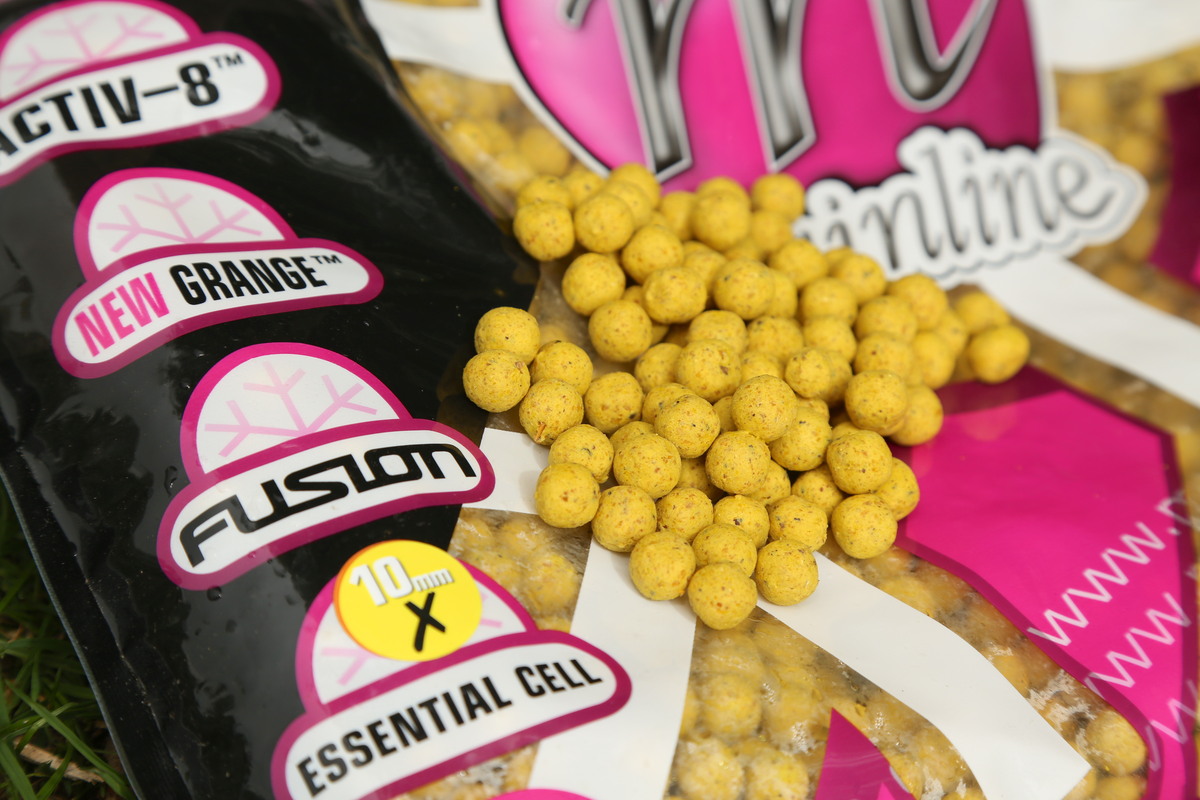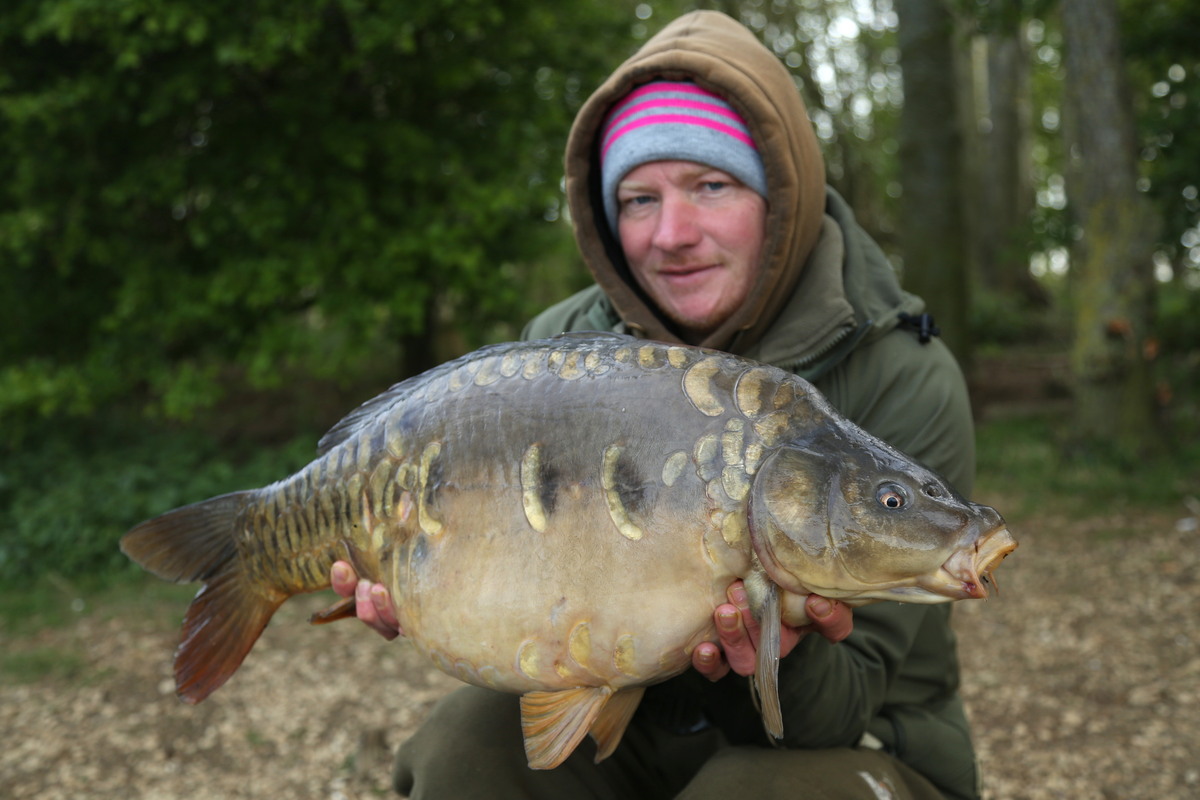 It wasn't until I was sat down between fish preparing some more bags that I thought to myself, 'Wayne you tit – you should have had these bags ready to go from the start', and ordinarily I would have done, but like I say I'd been a tad lazy and it had bitten me in the backside. Luckily it hadn't been too costly a mistake, as the session draw to a close the following day in frenzy of bite action. So much so that a take after the camera work had finished allowed me to offer the screaming rod to the angler next day yet to catch. He was soon enjoying the action that the spod mix/solid bag approach had created, landing what turned out to be a cracking 31lb 6oz B1 mirror. Moments later my final rod in the lake signalled another take and again I offered the rod to a neighbouring angler who landed a nice, clean common.

It was certainly a session I won't forget in a hurry, especially as a reminder that there's no substitute for preparation and hard work when it comes to producing those valuable bites!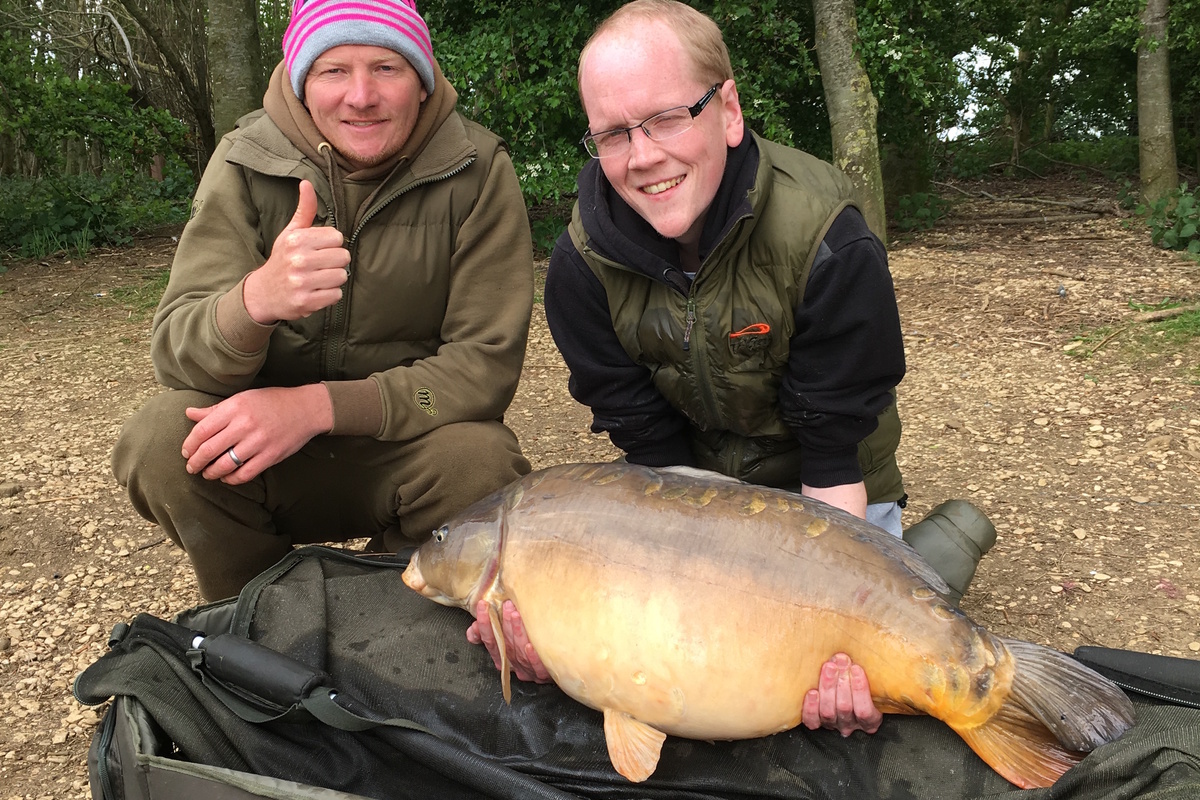 Share this article
0