Mainline
Articles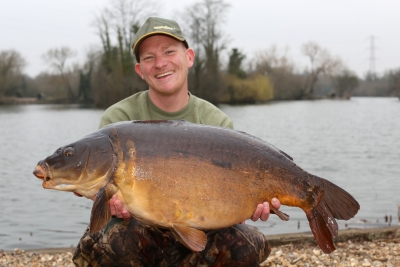 Tutorials
PREPARE TO CATCH!
One of the hottest anglers on the carp match scene, Mainlines Wayne Mansford reveals how 'preparing to catch' is key to achieving multiple hits of fish!
Like any angler I guess, I strive for the sensation of a take and the buzz from feeling 'a tug on the line', which is quickly followed by a desire to experience those feelings again and again. Now don't get me wrong, I'm more than happy when this is big fish pulling me about, but to be honest my enjoyment of catching carp isn't dampened at all by the size of fish.

Knowing you're doing something right and actually catching is what's really important, and in any case, keeping the bites coming is what normally leads to bigger, target fish anyway. It's the style of fishing I enjoy and is probably why I fish so many carp matches.

Yes, there is the competitive side to these events where you're tying to do better than the other anglers and win. Although essentially you're just trying to catch that first one, and then keep the action going. Once you've got yourself off the mark, it's what you do next that really makes the difference. Everything needs to be ready to go to capitalise on the action, everything must be prepared – preparation is paramount!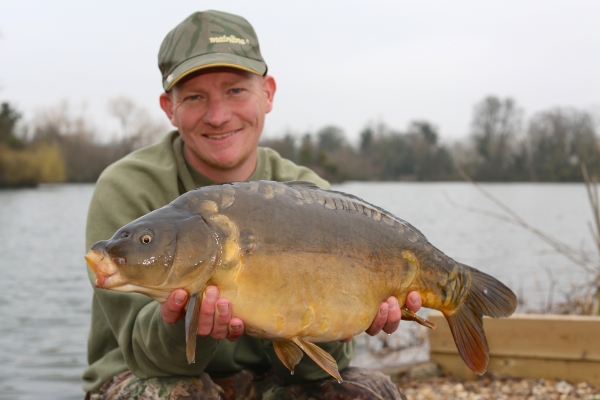 ARE YOU READY TO CATCH?
Anything that you can possibly have prepared and ready-to-go after a take to get a hookbait back into the feeding zone as quickly as possible is going to catch you extra fish – it really is that simple. Yet, despite being a simple task, it's often the biggest reason why I see anglers unable to turn one carp into a big-hit of fish. For me there really is no excuse.

Okay, I may well spend hours at home tying-up rigs etc. and perhaps you've not got time for this, but… there's still no excuse. Ready-tied rigs and leaders really are the nuts these days, I dare anyone to say they could tie any better. Given the choice between twenty minutes splicing a leader to replace one damaged while playing a fish and whipping a fresh set-up back out in a minute or two, well I know which one I'd pick.

The term 'ready-tied-rigs' can also mean tying-up rigs yourself and not just buying them off the shelve, which is something I will do for every session regardless. Carp matches are generally over 48hrs and my own sessions are normally one or two nights on the bank - I for one want to make every second count before I'm back at work or enjoying my commitment to family life.

So having plenty of rigs pre-tied is vitally important, but don't be complacent though. Even if you know your venue well and consequently have a good idea of what presentation to have at the ready, still make sure to have a few alternatives stored away. Zig rigs especially – fish can quickly move to the upper layers with even the shortest spell of bright sunshine. An opportunity for quick bites missed by most, often put off by the need to tie another set-up, which is another good reason to have them prepared. Knowing everything is ready to make a change will actually make you more inclined to do it!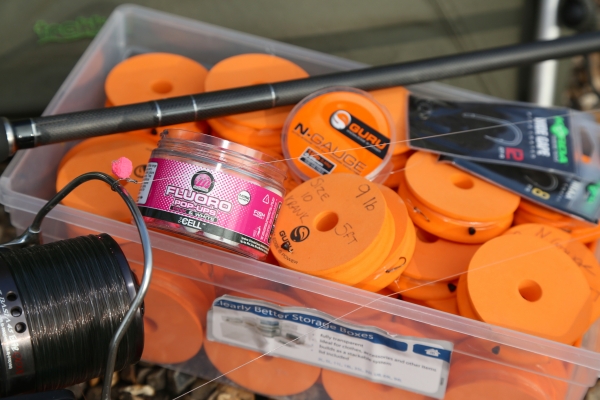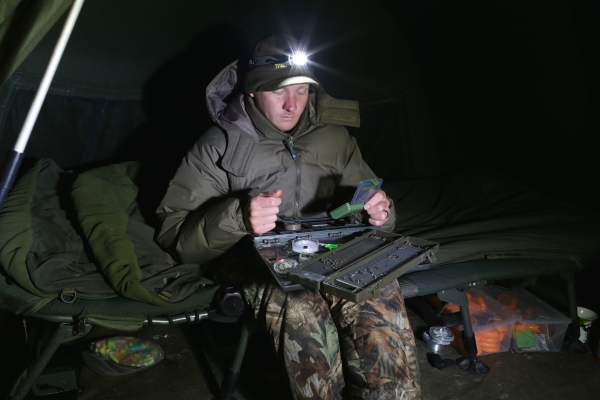 BAIT: HIGH ATTRACT AND 'READY MADE' ARE THE KEY POINTS…
It's not just having your rigs and terminal gear ready and prepared that'll bring you bites, bait obviously has a massive part to play as well. An aspect of my approach where again, I'm looking to maximise the time my rods are in the water, as well as they're effectiveness, but with the minimum of fuss.

One of the first baits to fit the bill has to be 'ready made – shelf life boilies'. No matter what might be the going method at a lake, having some boilies ready is quite simply a 'must have' option – meaning shelf life baits are ideal. As long as I keep them in the shade and fairly cool (below the barrow for example), I've not got too much to worry about regarding storage – whether I use them or not. What's more shelf life baits such as the High Impact range generally contain masses of attraction – perfect for encouraging quick bites, as well as maintaining a feeding spell being 'food-source' type baits.

One of my favourite methods of using ready-made boilies is quite a simple one. Using the Kutter tool I'll chop baits in half, which increases the flavour leakage and then tie-up a small handful in PVA funnel web mesh. Again this is something I would look to do before I fish – it only takes 15 minutes one evening to at least put together say a dozen bags – enough to get your session started.

Keep the bags dry in a sealed bucket and they'll be fine, ready to simply nick onto the hook of your rig after landing fish to quickly return it back to the spot and hopefully bring about another bite.

PVA bags really are a key part to the approach when it comes to multiple hits of fish – not just because you can prepare them in advance but also because they present the perfect mouthful of bait. Solid PVA bags typify both of these benefits – masses of attraction with perfect presentation combined, and so play a big part in angling approach. So much so, I'll prepare bags at home, but continue to do so during quiet spells on the bank – when you hit a prolific water right, you'll soon get through them, trust me.

Like most things to do with my fishing rigs and methods, I like to keep things simple without too much fuss and so Mainline's Spod & PVA Pellets form the ideal fill for my bags. There are several sizes already mixed together for you in the tub, which is really important. Firstly you've got lots of different breakdown times within the pellet mix, but the pellet sizes also range from a micro size that helps fill unwanted pockets of air within the finished bag. The result is a bag that casts straight without wobble – exactly what I want.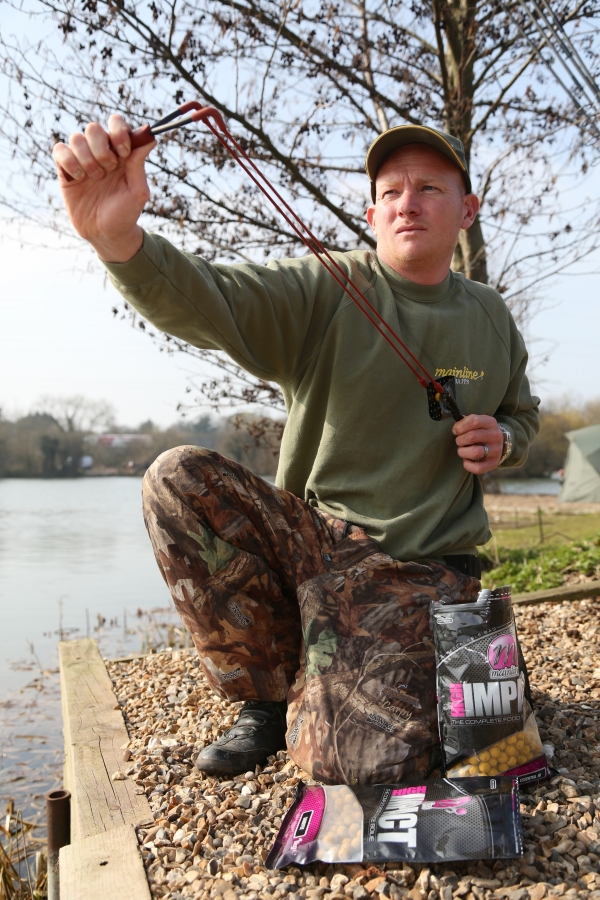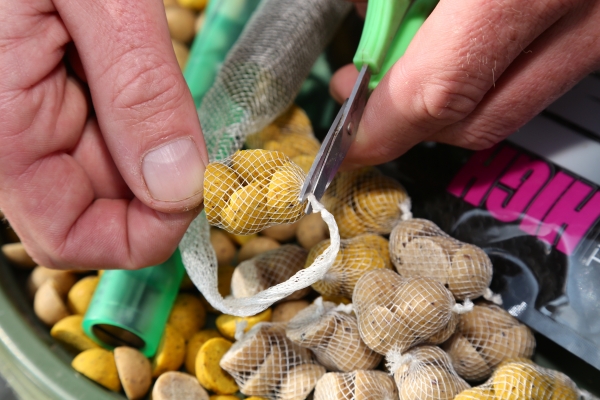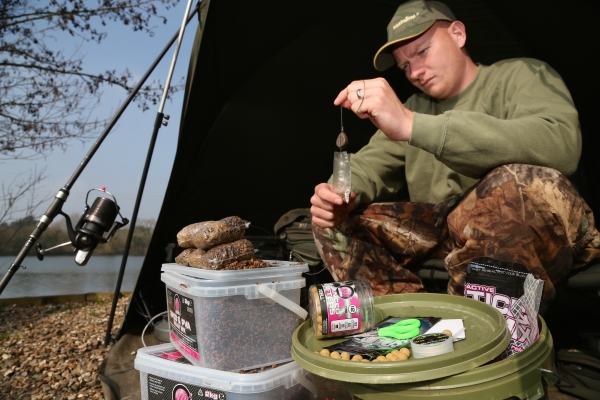 HOW TO MAKE WAYNE'S SOLID PVA BAGS
BALANCED WAFTERS – A READY MADE EDGE!
So okay, I'm a massive believer in being prepared with rigs and bait and keeping things simple, but that's not to say I'd turn my nose up to an advanced set-up when it's within these categories. Oh no, catching is what its all about so if something is going to improve my catch rate with little drama I'm all for it, which is why I like using the Balanced Wafter hookbaits from Mainline so much.

These hookbaits have been designed to be neither a bottom bait or a pop-up. Instead they are a combination of the two. So contain a small amount of buoyancy that only requires the weight of your hook to counter the almost neutral buoyancy of the wafter. The result is a 'critically-balanced' presentation where the hookbait is poised to react quickly and positively to feeding fish. Perfect for my solid PVA bag rigs, as well as boilie fishing tactics and everything else in between.

They simply increase the performance of your rig in one fell swoop and best of all are ready to go straight out of the tub. All you need to do is thread one onto a standard Hair rig – it's that easy.
WAYNE'S TOP THREE TIPS FOR USING BALANCED WAFTERS...
ONE – MATCH YOUR HOOK AND HOOKBAIT SIZE
The Balanced Wafters have been designed to sink slowly under the weight and counter-balance of the hook so it's important to match-up the correct sizes. As a guide, 12mm hookbaits match a size 8 hook, 15mm fit a size 6 and 18mm work best with size 4 hooks.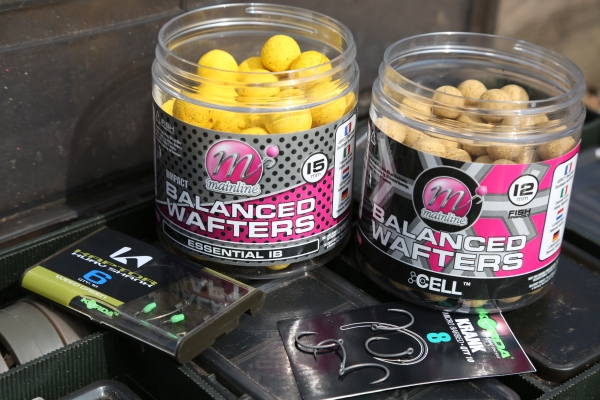 TWO – KEEP YOUR RIGS SIMPLE
These Balanced Wafters have been designed to do all the work for you. Once you've matched-up the correct hook size, keep your rigs simple. The Korda Krank hook is ideal, as they also work best with a standard Hair rig - there's really no need to over complicate things.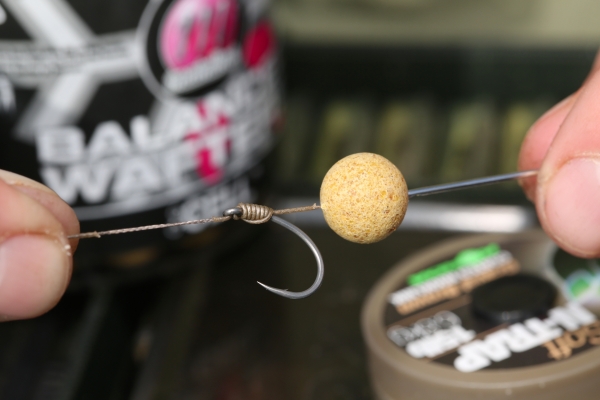 THREE – ALWAYS CHECK YOUR RIG
Not all hook manufactures use the same gauge wire in their hooks; so the weight of say a size 6 hook can vary slightly from brand to brand. So always check your rig before casting out by lowering your rig in the margin. Ideally the hookbait should sink slowly to waft and hover just above the hook.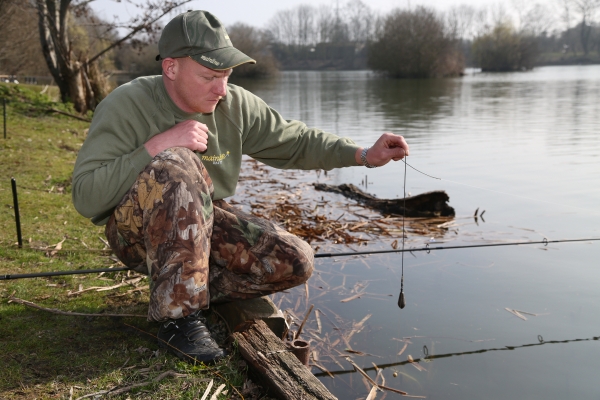 SUMMARY
Okay, so obviously you need to be on the bank to actually cast a bait and catch a carp, but that is just a small part of the process and a very small part of my own fishing approach. Lots of things go into the build-up to that first all-important take, which then go on to increasing the chances of another bite and so on.

In many cases things I can prepare at home, perhaps in the evenings after work. Things like ready tied rigs neatly stored and ready to go, mesh bags of chopped boilies and solid PVA bags complete with rig where all I need do is attach the leader. Best of all things anyone can do to up they're catch-rate – you just need to prepare to catch!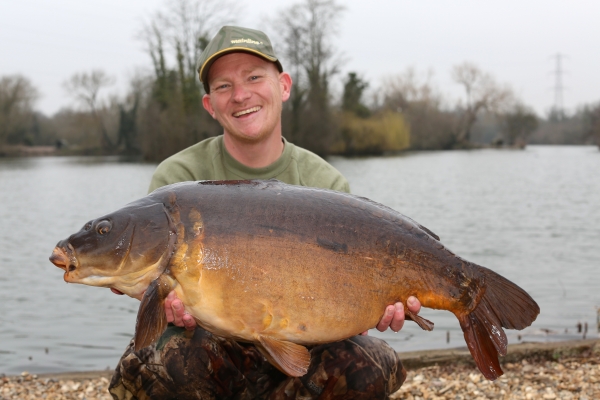 Share this article
0