Mainline
Articles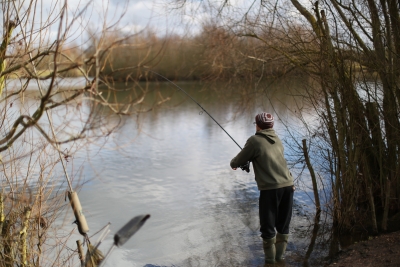 Tutorials
UP AND RUNNING!
Keen to get his angling year started Mainline carper, Jack Brown heads over to Thorpe Lea to sample some prolific day-ticket action!
If there's one thing to give your angling mind a lift it's the first signs of spring. A time to look ahead and look forward to some longer, warmer days and generally better conditions for catching carp – I really am excited. Mainly because I've gained a new ticket for this year, and now that I'm getting my head around the family business I should actually be able to schedule in some regular trips to this lake.

Although at this time of year, I do like to get my season up and running so to speak with a few bites – a bit of action to keep the confidence levels high. In the past, day trips to the canal have done a good job of fulfilling this role, but this year I fancied a change and so headed over to a lake I'd heard a lot about, but had yet to visit – Thorpe Lea in Surrey. Around 18-acres in size, rammed full of fish and available on a day-ticket – ideal!
ON ARRIVAL…
Like any good day ticket lake the bailiffs were quick and willing to give me some information; where the other anglers were bivvied-up, a run-down on the lake and most importantly where the fish had been coming from with a few swim details. You've probably heard it said before, but it really does pay to listen to these guys when you bowl-up at a lake. They know the score and they want you to catch.

I'd soon learned that the lakebed shelved-up from depths of around 13-15ft to a large central plateau of around 5-6 feet at this time of year when the water is highest. This middle shallow area seemed to be where the recent fish captures had been coming from, so after a quick look around I settled on a swim that had a good outlook onto to this part of the lake – peg 51.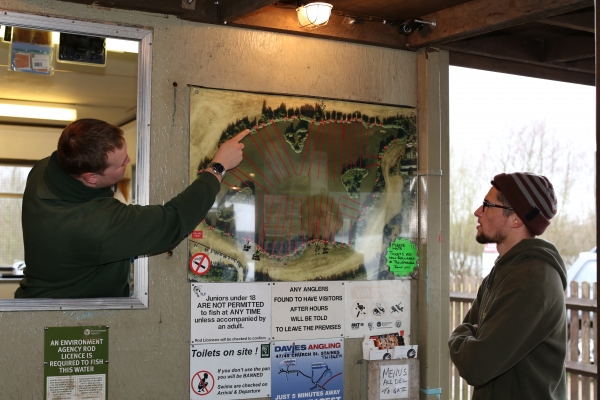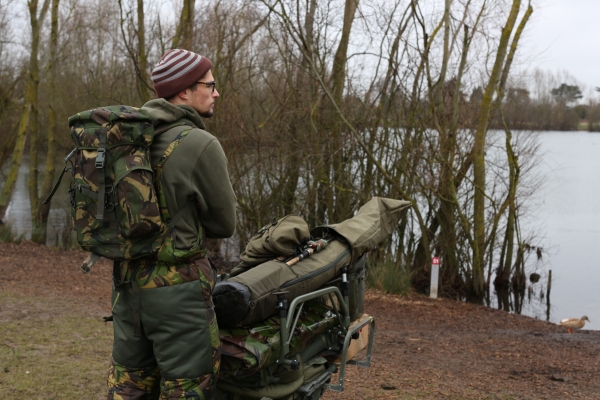 TACTICS
The bailiffs weren't kidding about the bottom shelving-up steeply, and with a few casts of the marker rod it didn't take long to find this obvious feature. Where I opted for a spot just onto the plateau at around 80 yards. With a few drags of the lead I could tell that the spot was much cleaner than the surrounding area, although the odd piece of silkweed remained.

So bearing this in mind, I tied-up my rigs a little longer at around 12-inches in length. Pop-up rigs with the counter-balance of hookbait set to sink the hookbait nice and slowly, again to ensure they would sit above any of the light weed. I also like to scale things down a little at this time of year – so I went for the Mini Micro Fluoro pop-ups from Mainline. Bright and 8mm in size, perfect for sitting within the small mouthful of PVA wrapped pellet I'd nick on the hook. A highly visual and highly attractive presentation that's generally works for me at most well stocked venues.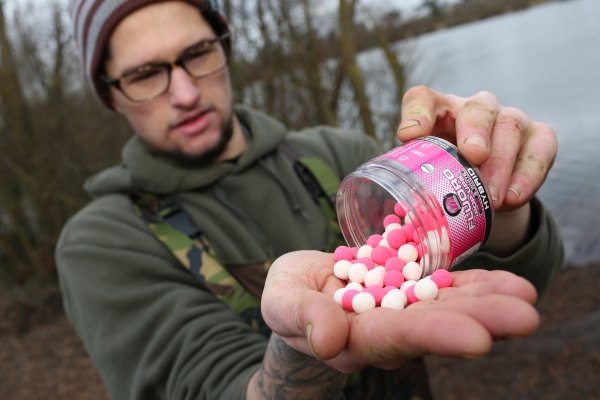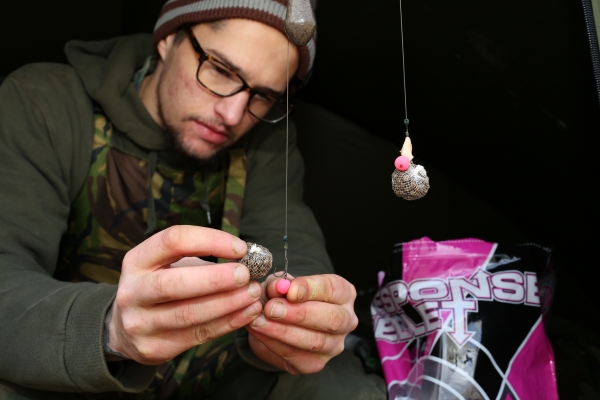 Typical day-ticket tactics really, just like my bait approach; a mix of a little particle, corn, more Hybrid Response Pellets, plus some whole and chopped Hybrid boilies – all laced with the matching Stick Mix Liquid. Lots of textures and plenty of flavour leakage dispersing through the water to attract and then ideally hold a few fish for multiple bites. Well that was the plan anyway, as I clipped-up both my rods to fish tightly together on the same spot followed by about a dozen Spombs of bait to begin with.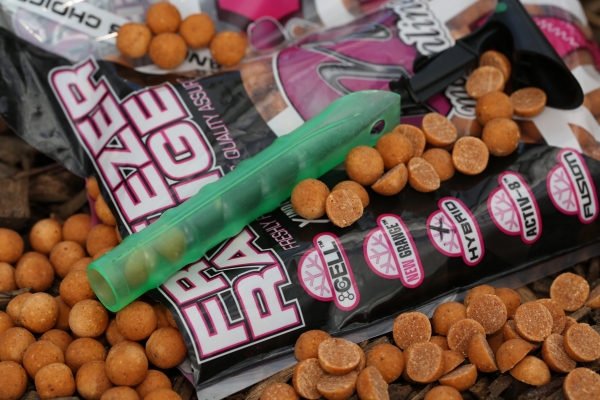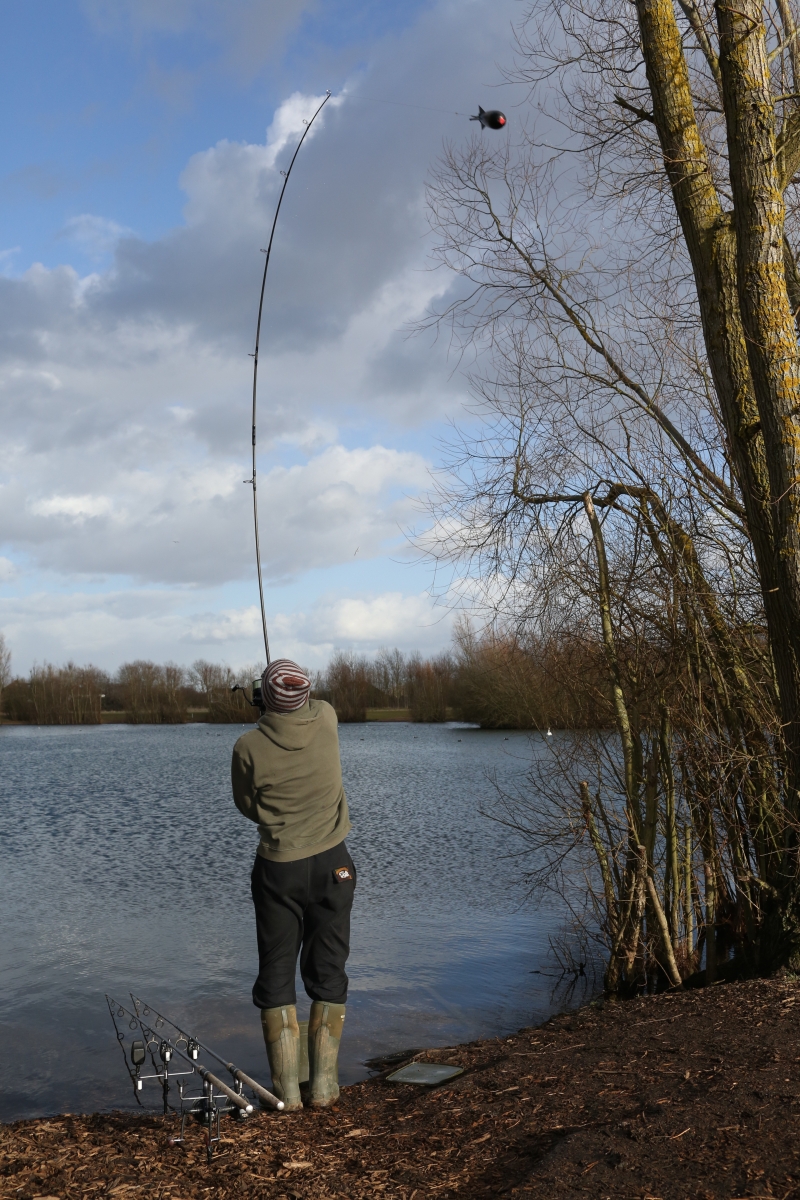 FIRST ACTION!
Despite not yet seeing any fish, things weren't looking too bad, and I was happy to have got the rods out and baited by the middle of the afternoon. Leaving an hour or two for my swim to settle before dark. As darkness fell the first signs of fish activity began with a few line bites, which eventually led to one of bobbins holding tight, but rather than slowly dropping back again, developing into a full blown run! A chunky mirror hit the net soon after and I was off the mark for the session.

Here we go I thought, but surprisingly the rest of the night was quiet until another run and another landed fish at first light, which was again followed by a lull in the action. The conditions were fairly mild, and favourable, so I was a little bewildered by the stop-start action. I'd still been getting liners though, so felt there were fish in the area; I just needed to make some kind of tweak?

Again thinking about the silkweed and its ability to mask your rig, I decided to pop-up my hookbaits a little higher to 3-4-inches off the deck. This alteration plus a change in the weather to warm, bright sunshine really did the trick. With the bites becoming consistent and prolific – I even had one in each of my two nets at one point!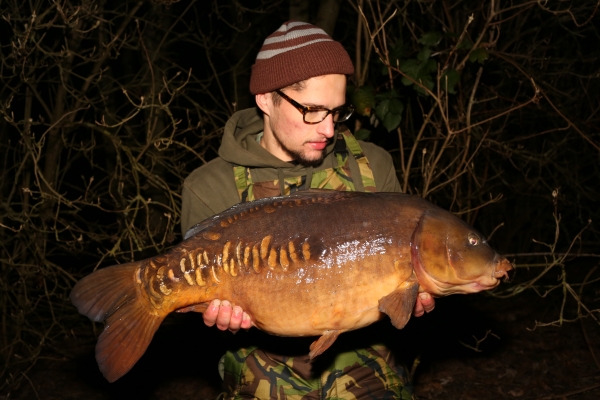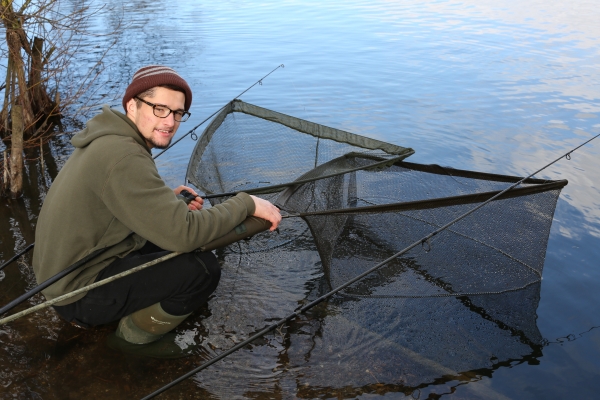 SUMMARY
By the end of my 48hr session I'd really enjoyed the action, landing 14 fish. Although I'm told you can double even sometimes treble that catch-rate when they're really having it. Yep, I'm really impressed by the venue and I'll have to get back sometime – but for now I'm just happy to of got my season 'up and running'.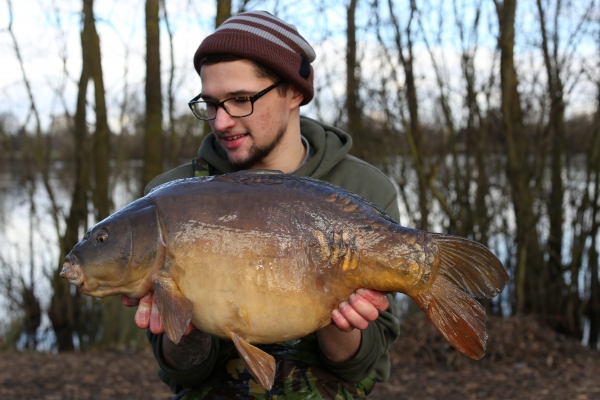 VENUE: Thorpe Lea Fishery
SIZE: 18-acres
STOCK: 2,500 carp
ADDRESS: Thorpe Lea Road, Thorpe, Egham, Surrey, TW20 8RH
PHONE NUMBER: 01784 492182
WEBSITE: www.thorpeleafishery.co.uk
Share this article
0