Mainline
Articles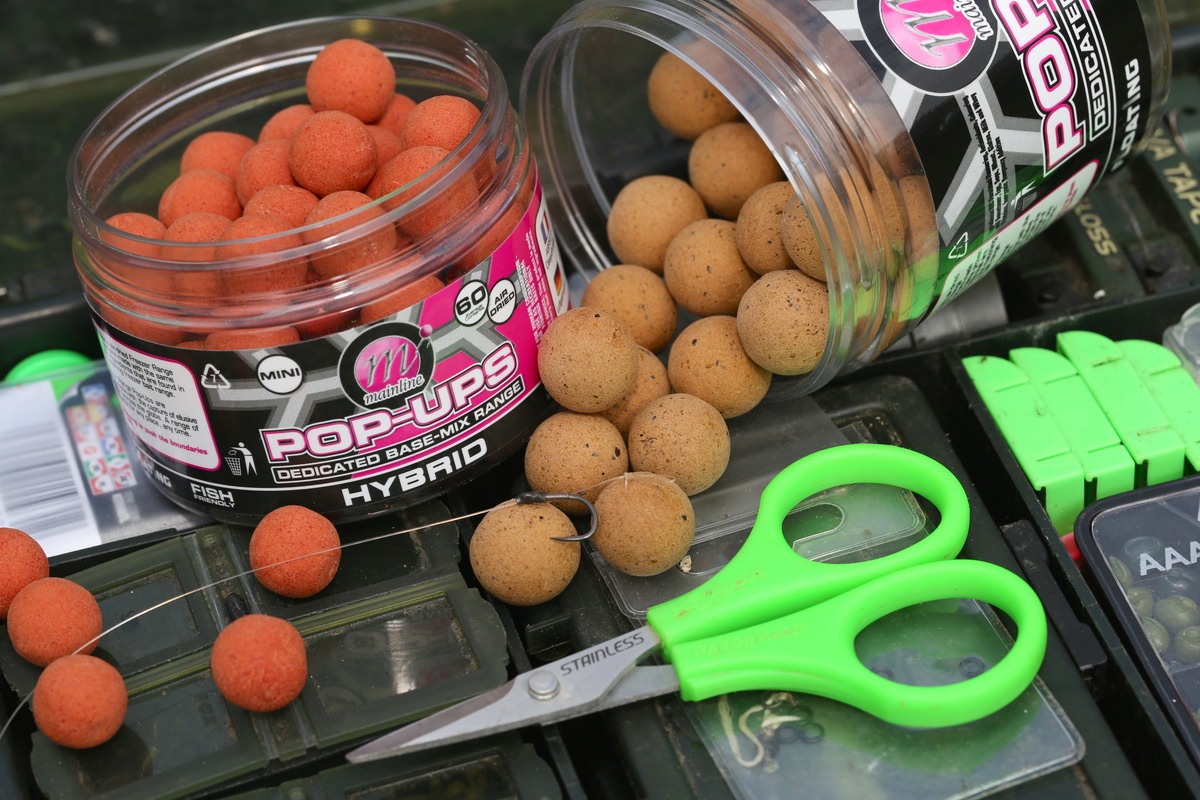 Tutorials
HITTING THE SURFACE!
Mainline carper, Jack Brown reveals his thoughts tactics behind one of his favourite methods of catching carp: Floater Fishing!
For me floater fishing is by far the most exciting method when it comes to catching carp. Watching those lips at the end of a large abyss-like mouth slurp down your free offerings whilst your hookbait is nestled between, is a massive buzz - it really does get the old ticker going!

From when the first signs of mild weather hit us in spring right the way through to the first cold snap of autumn, I will always make sure the floater gear is with me or stashed away in the motor. It can be a real blank saver at times, a moments shift in cloud cover on a summers day can create the smallest of opportunities when the fish move to the surface. A small window of floater action, which I know I will be equipped for.

What's more, when you're fishing your target venue, being able to see fish cruise and bow wave at the surface often gives you a rare chance to at least attempt putting your hookbait in front of your most desired prize. Although when they're really having it this can be pretty tricky.

The action from floaters can be prolific, making it a great tactic for shorter sessions too and to be honest the fish don't need to be massive for enjoyment – the excitement is what's huge. A couple hours visit to a well-stocked commercial water after work on a warm evening, with a single rod and a bag of mixers is a great way to have some carp catching fun!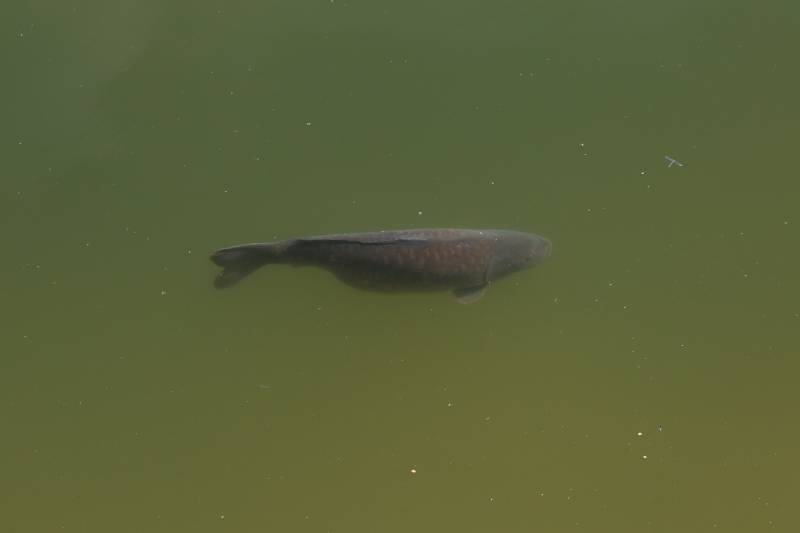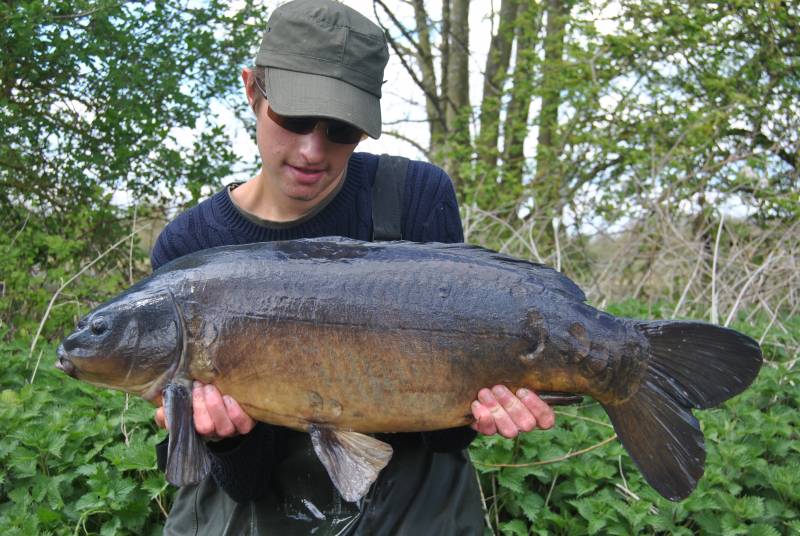 TACKLE
When it comes to the hardware side of things with floater fishing, I like to have a balanced set-up that allows for maximum reliability, but complete enjoyment when playing fish. The rod I use is a lovely through action 12ft 2.5lb carp rod that is more than capable of hooking and landing large fish, even when faced with obstacles such as weed and snags.

I then couple this light rod with a strong match type reel that holds a decent amount of line. This balances the set-up out nicely and makes playing carp when surface fishing a godsend, but this light, balanced rod also provides one other important element. That being you pretty much need to be holding the rod the whole time you're fishing – although not impossible it wouldn't be much fun trying to do this with a 13ft rod fitted with a big pit style reel.

I have caught fish up to near on forty-pounds on my set-up, so don't be fooled you wouldn't be able to land larger sized carp.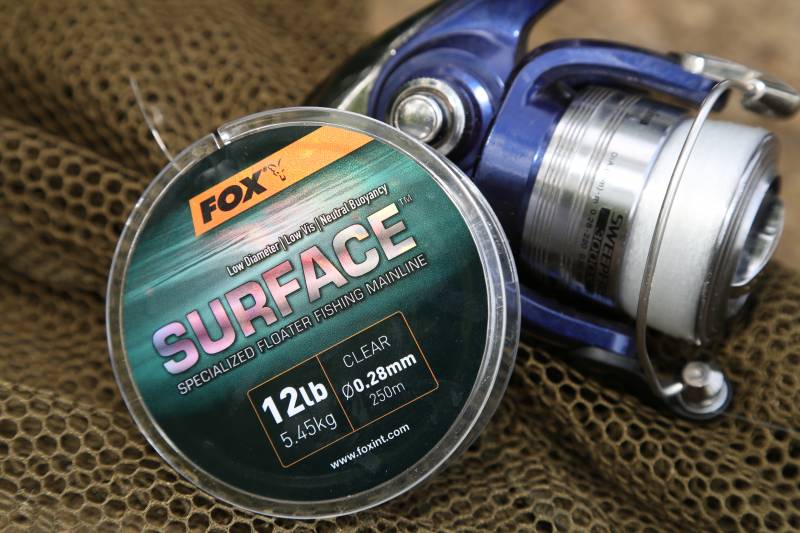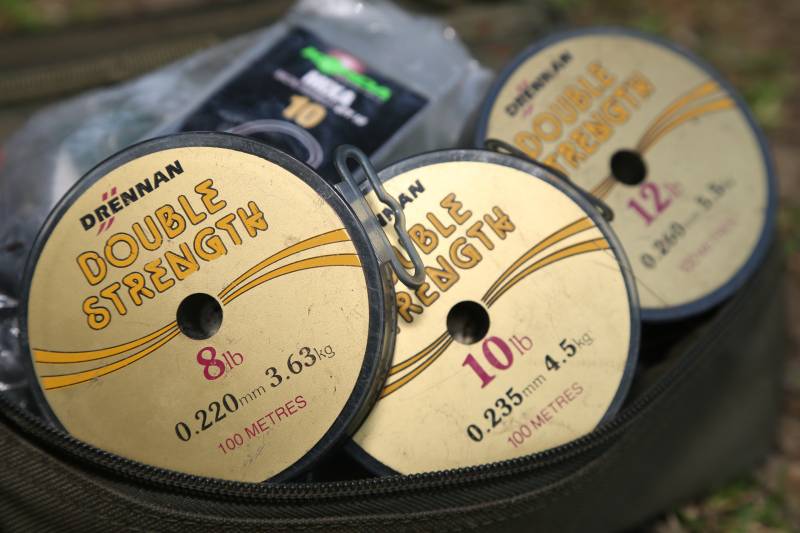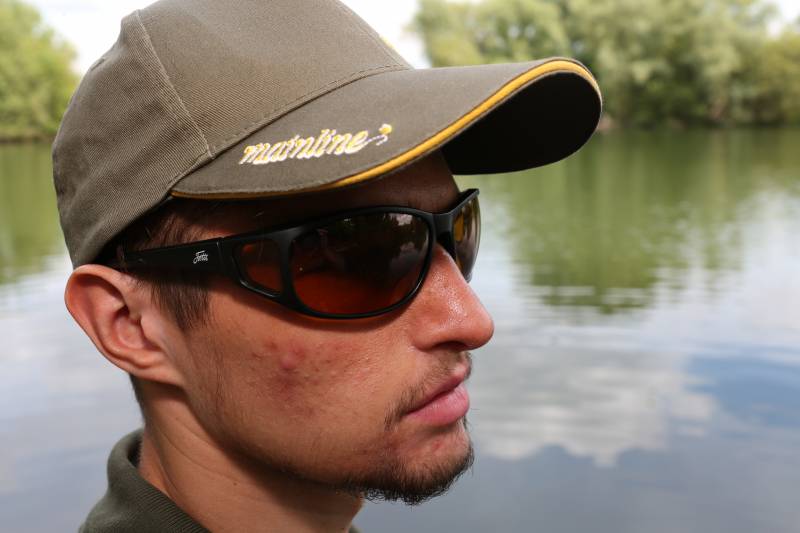 The main line I use, Surface from Fox is a purposely designed for floater fishing: so vitally holds one all-important quality – the line itself is buoyant and floats. The last thing you want is the main line sagging a few feet below the surface, spooking any cruising fish in an instant.

As for breaking-strain, I like to use the 12lb option, which casts beautifully, sits on top of the water's surface with ease (so doesn't stand out like a sore thumb) and offers plenty of strength to navigate a hooked fish where weed is present.

The controller floats I prefer to use are the bulbous bolt machine style floats. These cast amazingly well, but more importantly they generate a huge amount of resistance when a fish sucks in the hookbait creating a 'self-hooking' effect. Meaning all you have to do is wait for the line to tighten-up and the rod to arch around before striking.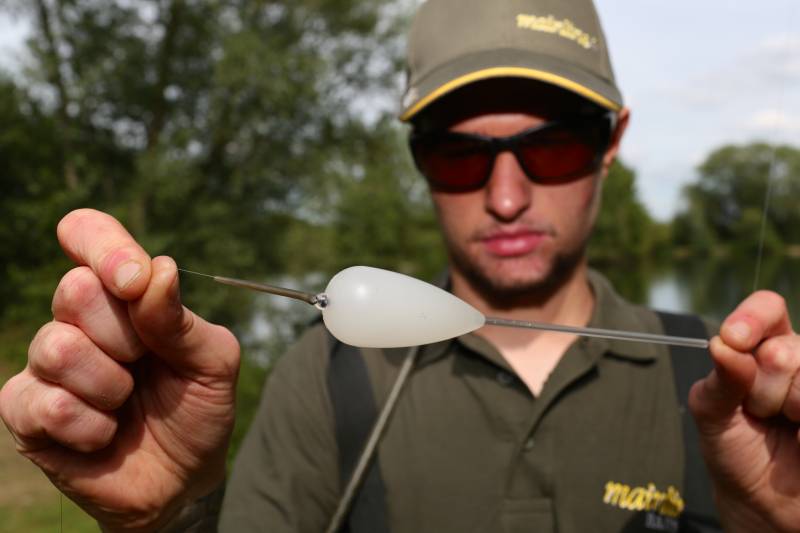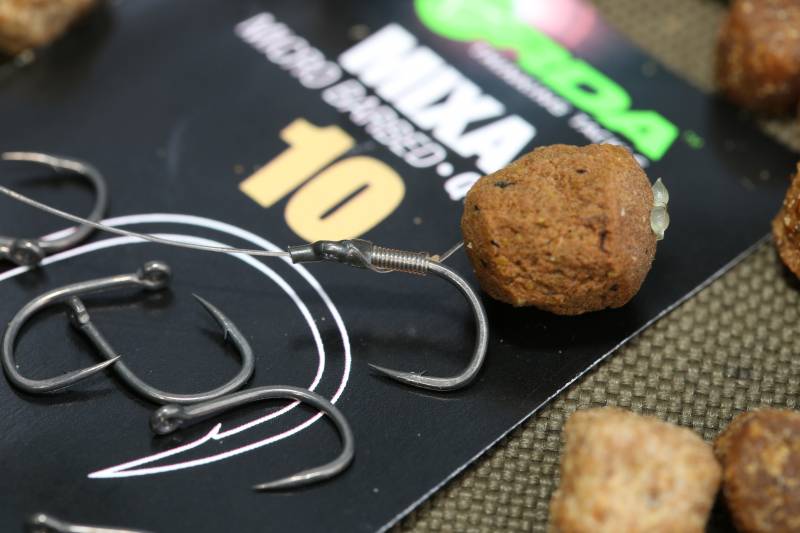 I'll touch upon this again later, but sometimes it can be difficult to actually see or pick out your hookbait within the feed. I've struck at the sight of fish slurping down what I thought was my hookbait on many occasions only to connect to thin air and realise my mistake. So the self-hooking aspect of these floats can be really helpful. After switching to this style float I have definitely hooked and landed more fish, as the hook holds are superb.
For the hooklink material I tend to use pre stretched mono's like Drennan Double Strength, either in the 8lb, 10lb or 12lb, depending on the fishing situation. The more weedy or snaggy the lake is the higher the breaking strain I would use, if the fish are being cute and I can safely get away with it, I may need to go the other way with a finer diameter. The 10lb version is the one I tend to use for the majority of my floater fishing – a good average that covers most situations.

With the bolt machine style floats you can get away with using fairly short hook lengths of around 3ft. I also like to incorporate an anti-tangle sleeve onto this, to help kick the hooklink and hookbait away from the float. My hook choice is something small and strong with a fairly wide gape and short shank. Recently I've been using the Korda Mixa hooks in the size 10 - these seem to fit the bill perfectly.

One little thing I always carry with me is a small tub of Mucilin: a line grease that helps the hooklink stay buoyant and a quick rub of this up the mono, but not near the hook is carried out before casting. An item of tackle that cannot go a miss at any time but especially when surface fishing is a pair of polarised sunglasses. Removing the surface glare of the water - helping you see the fish patrol and feed - an absolute must have item of tackle!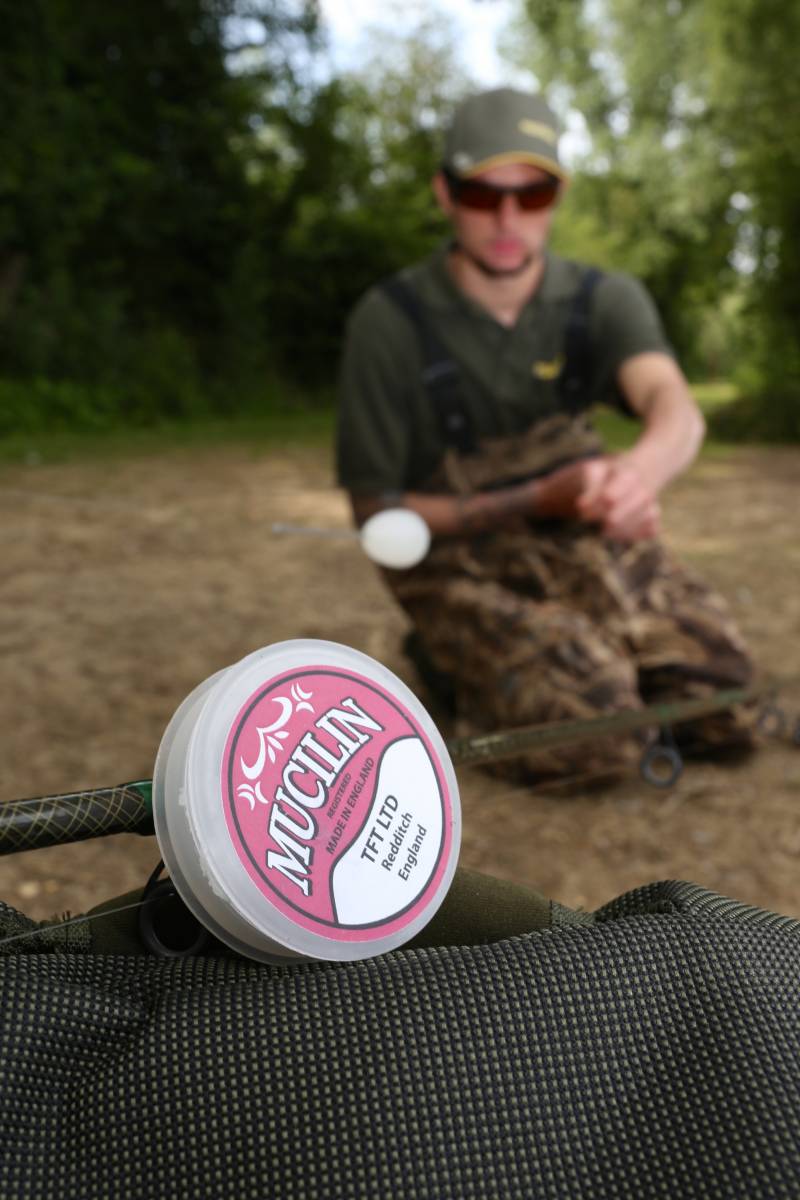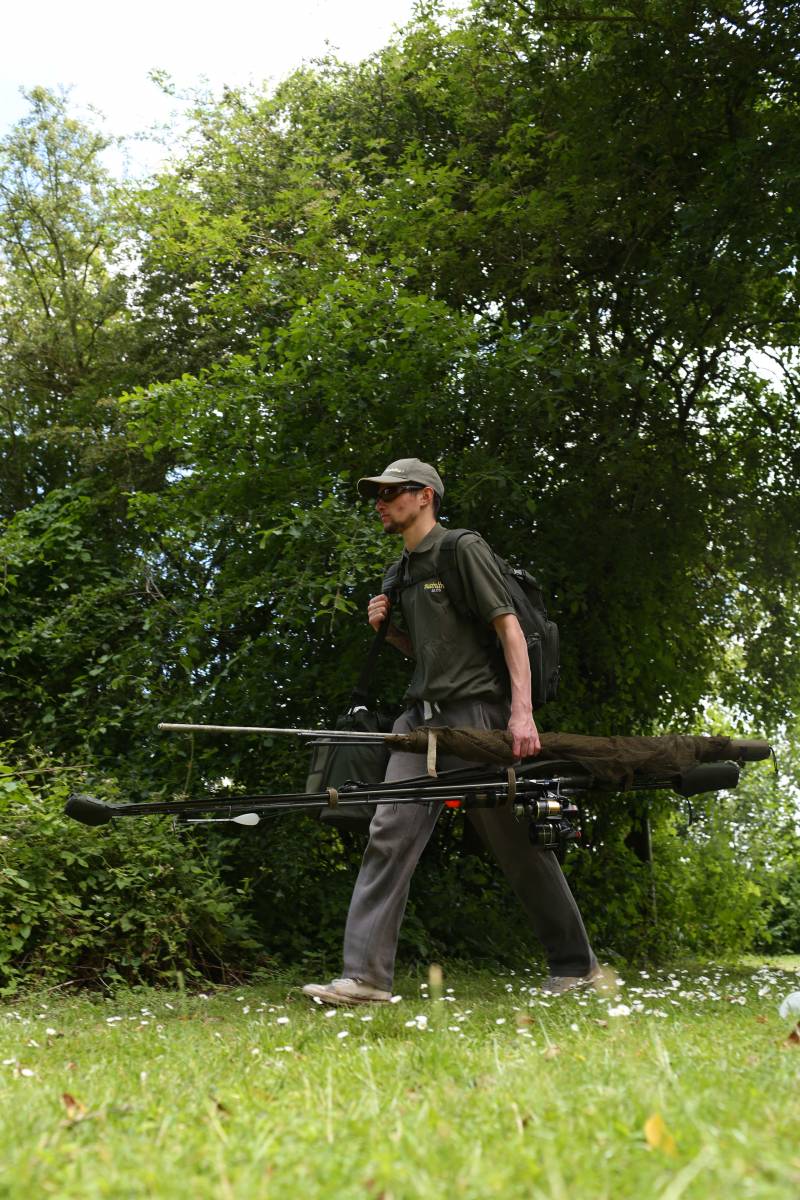 BIRDLIFE
One of the biggest pains when floater fishing can be the birdlife; ducks, coots and geese will naturally investigate and eat any free offerings you fire out - potentially spooking any fish present and ruining your chances.

So the first thing I'll do after locating the fish is target an area (occupied swims allowing) as far from the fish as possible, where I can try and feed off the birdlife, but not spook the fish. It's only a couple of quid for a loaf or two of supermarket bread, but money well spent when the full birds leave your mixers alone as you fish.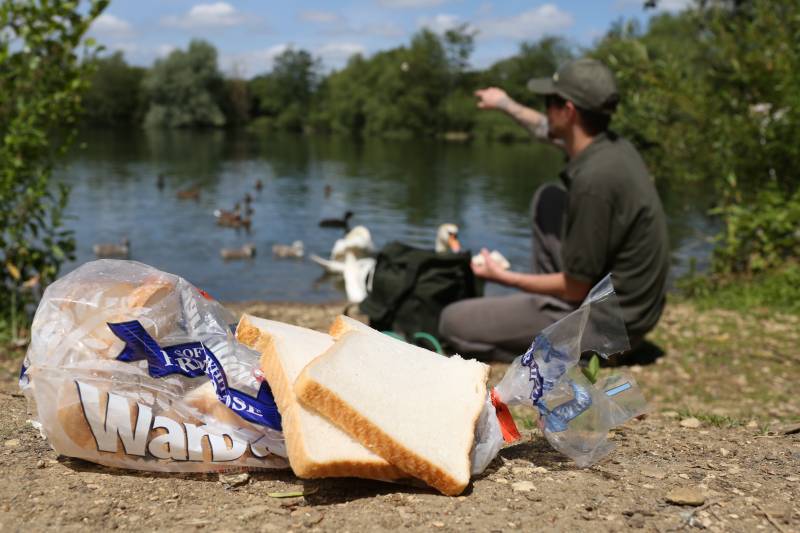 FEEDING
Okay, so you've found a few fish on the top, your gear is set and its time to feed, which really is the key part of floater fishing success. Feeding on a little and often basis until they're really feeding competitively and 'pac manning' the baits is essential.
Don't be hasty and cast out as soon as the first fish nails a bait. This can be frustrating, but once the fish are feeding in this manner, competing against each other for bait, they will become far easier to catch.

Bait wise, you really can't beat good ole Chum Mixer Dog Biscuits, but I also like to add some different sized freebies as well, like 11mm and 8mm floating trout pellet. Carp that like a floater are regularly pressured by the tactic too, so a few different sizes give them something to think about. The smaller pellets are often the ones to get the fish initially interested when they are showing caution.

One thing I like to do with my loose feed is to spruce them up a bit with a dash of liquid flavour. Hempseed Oil or Fosoil from Mainline are very good as they create a small flat spot in any ripple. As I mentioned earlier it can sometimes be difficult to spot the hookbait and flattening the chop a little can really help.

I've also dabbled with the use of the Particle & Pellet Syrups as well, which can be just as effective. Just add some biscuits to a plastic bag along with a good squirt of the syrup - blow in some air and give the bag a good shake. This will give all the bait an even coated of the liquid and can really give them that extra little edge.

If the fish are at the right range I much prefer to use a catapult for baiting-up – it's a lot more quiet and subtle so less likely to spook the carp. If they are feeding out of catty range, the use of a Spomb is the perfect tool for getting out some bait. The latest small and medium Spombs are a little less noisy too.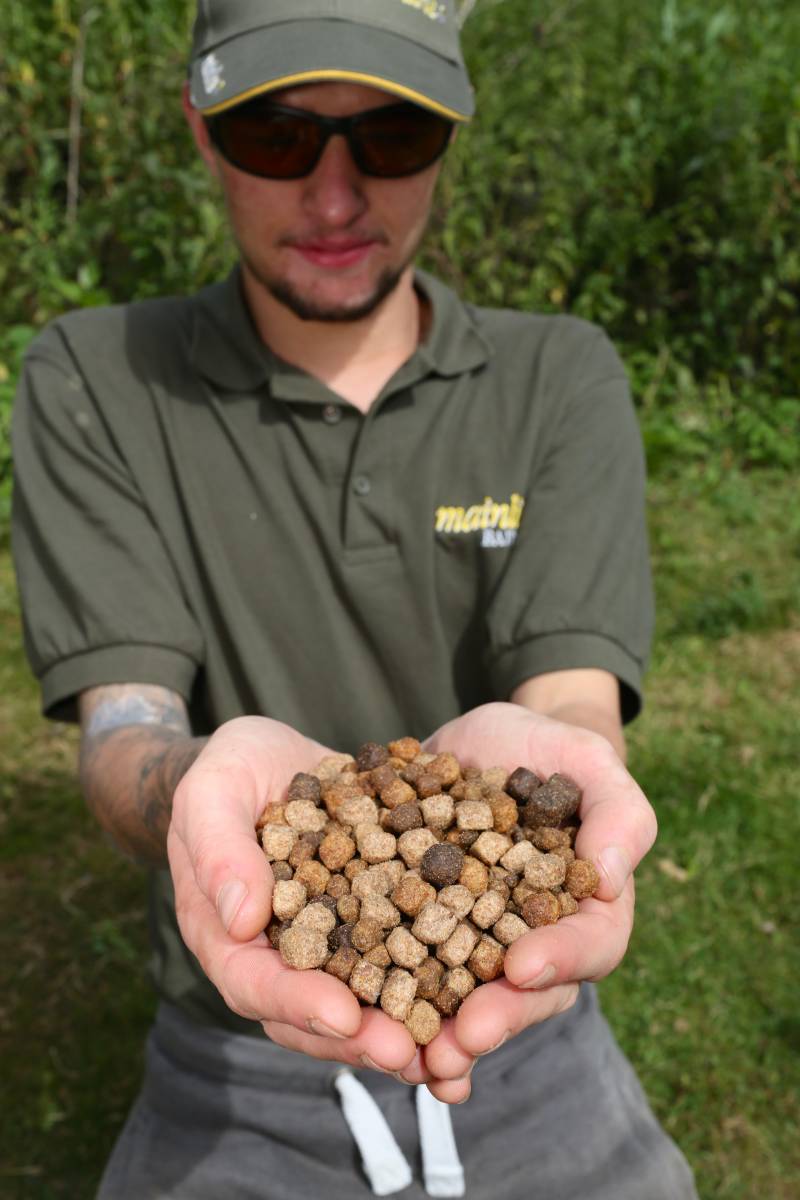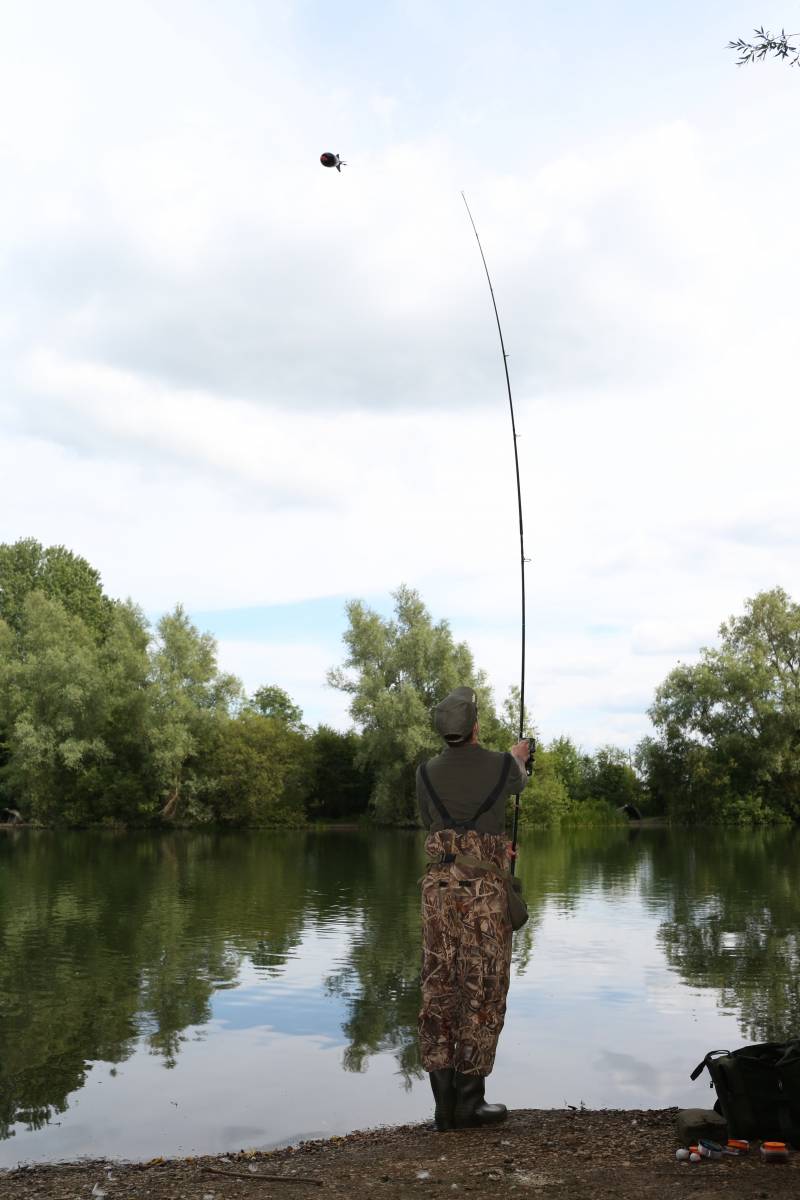 HOW TO GIVE YOUR FLOATERS A FLAVOUR TWIST
HOOKBAITS
If there's one thing that'll spook a fish regardless of how confidently it may be feeding it's the hookbait. They down one, two, three freebies on the trot come to the hookbait and turn away. I have no doubt that the reason for this rejection is when the hookbait is sitting differently to the free baits – normally a tad lower due to the weight of the hook.

So hookbait wise, I like to use something that's very buoyant that I can whittle down to a balanced hookbait that despite the hook will sit at the same level in the surface as the safe free biscuits. My favourite hookbait options are the New Grange, Cell and Hybrid pop-ups, either in the 15mm or 10mm variety. Once whittled down to the same shape as a pellet or mixer they look perfect on the lakes surface, making it hard for the fish to distinguish which bait has a hook attached to it!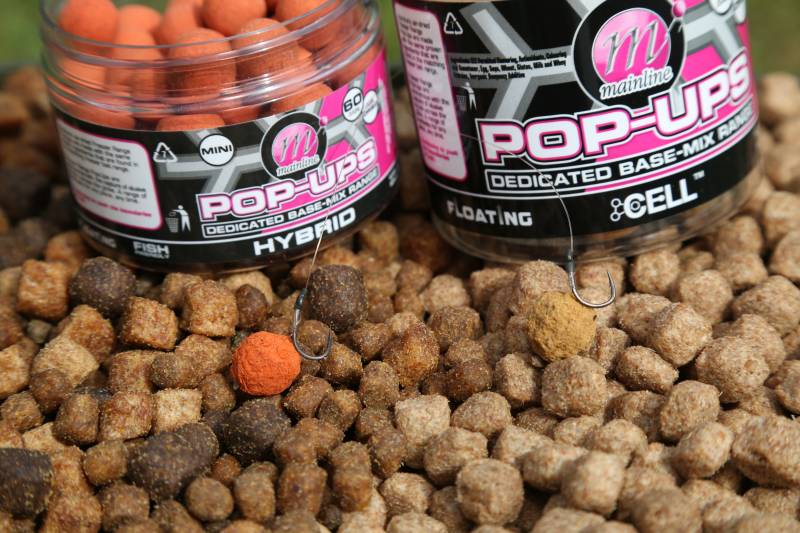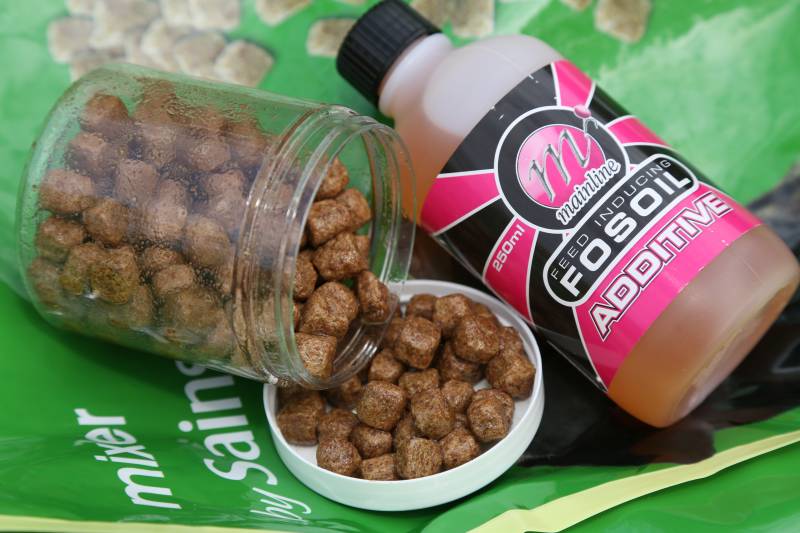 HOW TO TRIM DOWN AND BALANCE YOUR HOOKBAIT
SUMMARY
One rod a few bits of end tackle and a cheap bag of mixers; it really doesn't take a lot to change a static session to an action packed one or utilise a few hours after work on a sunny day. Floater fishing is a great method for catching carp, not just in the height of summer, but from spring all the way up until autumn. Ignore the floater gear at your peril, as I'm sure it will put a few extra fish on the bank for you during the season.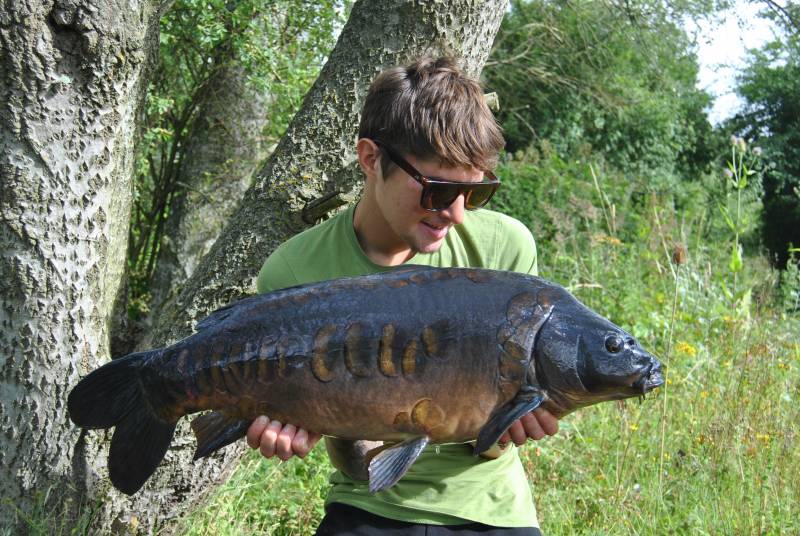 Share this article
0