Mainline
Articles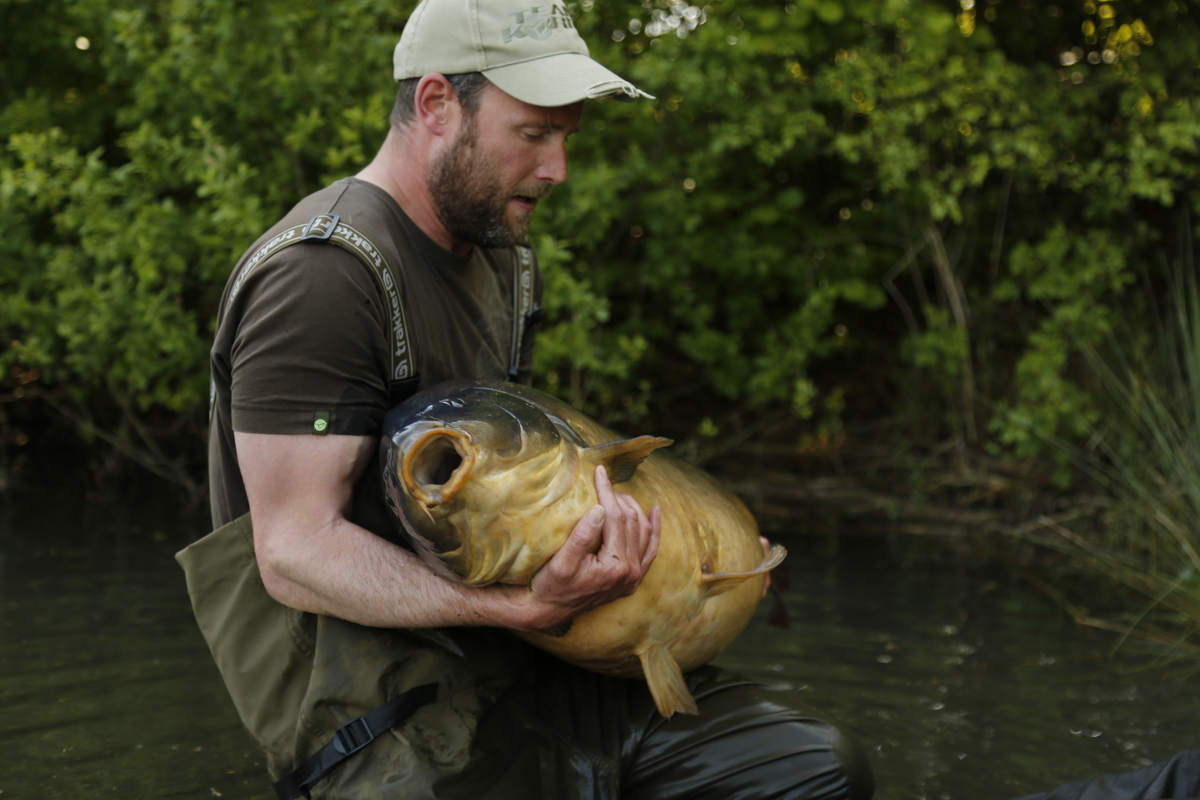 Tutorials
TESTING TIMES!
Darrell Peck reflects on a superb start to 2017 and some exciting times ahead…
2017 saw me start the year over on the Bayeswater syndicate and it was tough going early doors. The last bite had come the previous September and it wasn't until the end February that it would do its next. Luckily that bite fell to my rods. I had just fished through the big winds of storm Doris without success and on a hunch as it subsided I relocated to the back of the wind. Four short Zigs were spaced out to cover as much water as possible and within an hour a 38lb common lay in the bottom of my net! Over the following 4-5 weeks I fished Bayeswater as much as I could. The fish were all falling to Zigs and although I like to think I can turn my hand to anything carp related it's certainly not my favourite way to angle. The going hookbait was unflavoured black foam and many of the bites came during darkness.... Work that one out, ah?! It takes a lot of faith to sit behind suspended un-flavoured black foam on such a tricky lake, but during March I had three more thirties before deciding to knock this lure fishing on the head.

In April I headed off to an ultra snaggy 40-acre pit and on my first trip I took to the boat and located a group of fish sunning themselves in some snags. The rods were quickly put together with Stiff Hinge's with the yellow Essential IB pop-ups attached. It was just a case of creeping back out towards the snags in the boat and discreetly lowering the rigs onto dinner plate sized 'white' spots with a sprinkling of 8mm boilies – a new Mainline Feezer Bait currently in the testing stage. In hindsight, it was a dead cert and it wasn't surprising to catch two fish through the night. At first light, I woke with a smile and not long after my first morning brew I received another take. Immediately it felt a bigger fish and turned out to be one of the lakes biggest. A mirror a shade over 40lbs on my very first night, I'd take that for starters!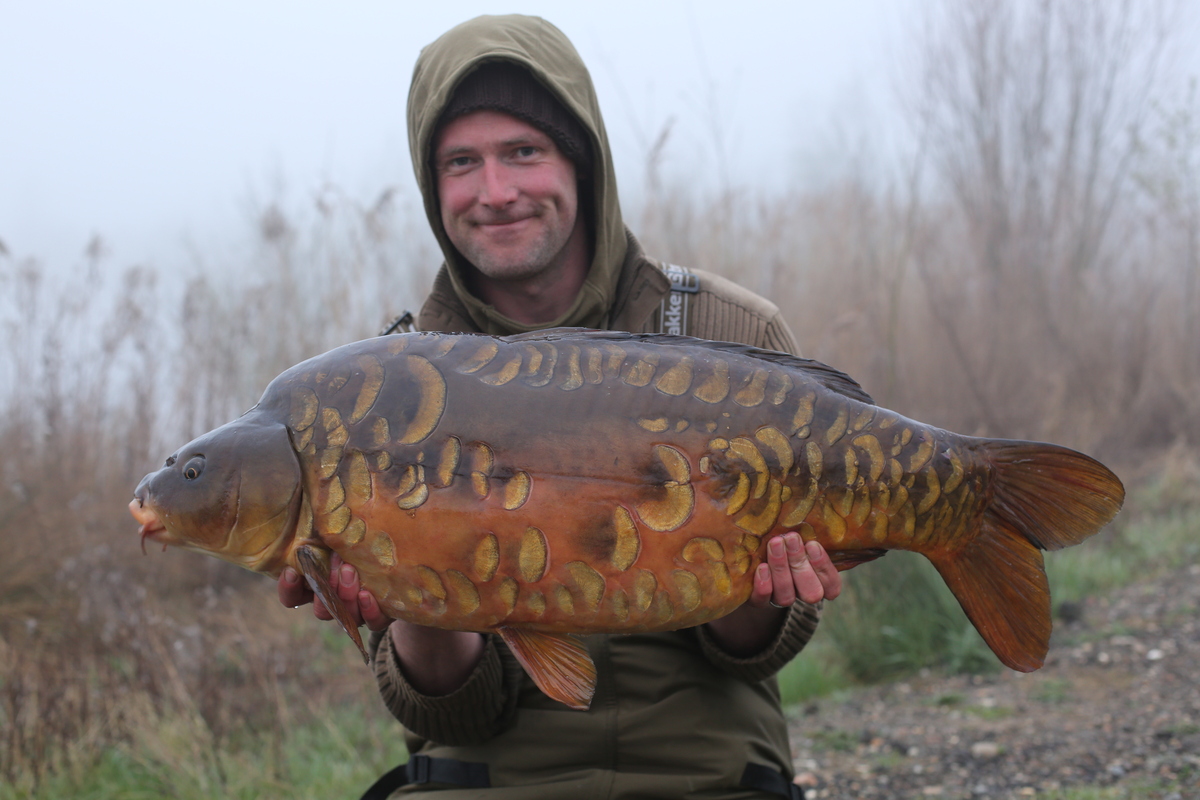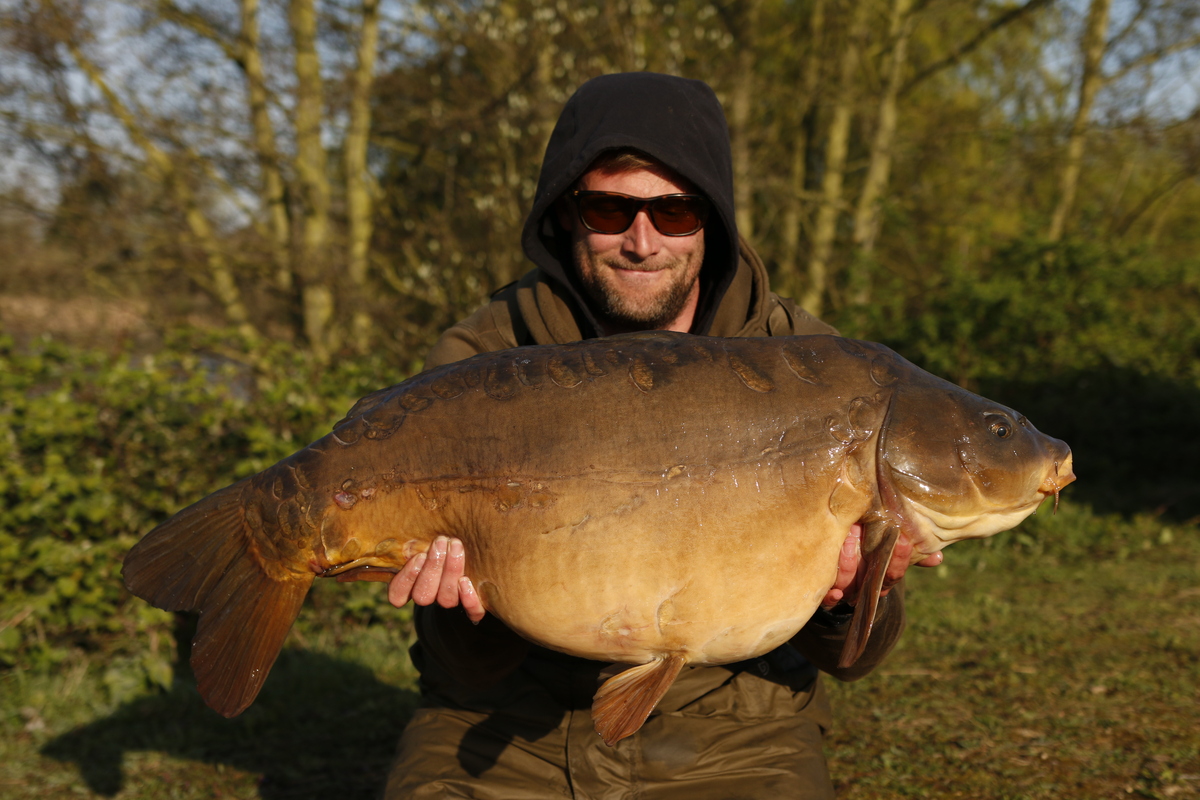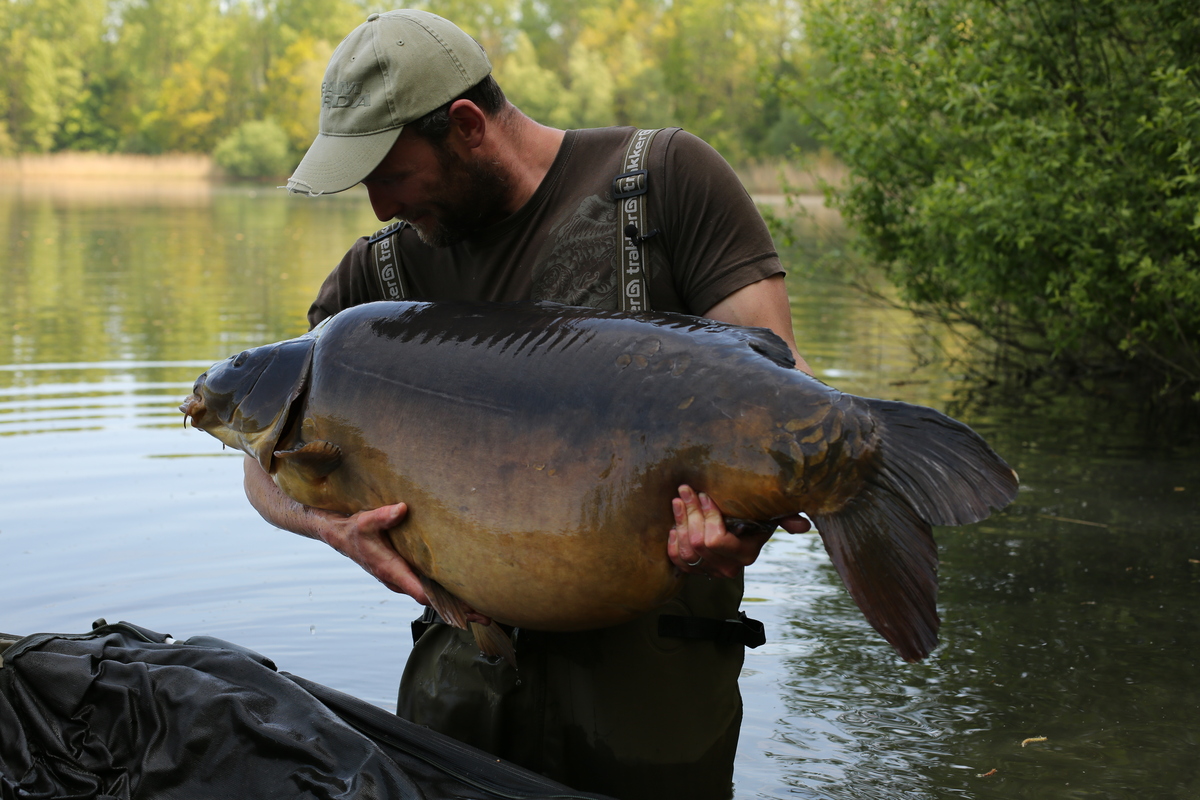 My wife and I are expecting twins later this year so there will be no marathon autumn session during September or October. With this in mind my annual European stint was planned for earlier in the year and I had decided to exclusively target a very special Dutch mirror. Initially my first trip proved difficult with colder than average temperatures for early May. Although a small lake it contains very few fish and being extremely deep meant that it hadn't properly warmed-up yet. On the day before the May full moon the sky cleared meaning beaming sunshine and rising temperatures in the upper layers. That afternoon from the boat I made the all important sighting. I caught a glimpse of the monster known as 'The Black One'. It was just a flash sighting before it dropped deeper into the gloom of the algae but all I needed to raise the excitement a couple of notches. Up until this point I had encountered trouble keeping my boilies on the Hair due to some sort of weird insect larvae. Tiger nuts were the only thing withstanding their attention, so two were threaded onto the Hair before I boated over to where I'd seen him. The rig was lowered over the side with just a couple of handfuls of crumbed Activ-8 and 20 or so tigers completing the trap. The following morning said rod burst into life and I just knew it was that fish. Like I said the lake contains a very small amount of carp and even less that could feel anything like this heavy. I took my time slowly breaking his will before he surfaced, and the next time he did he went straight in the net! A huge buzz! All alone, 100's of miles from home with just the biggest carp I have ever caught for company. On the scales he weighed over 74lbs, which is bigger than the official Dutch record.

When your lucks in your lucks in and my next session was to Yateley's Sandhurst Lake. Previously this had been a bit of a bogey water for me. When I say bogey water what I really mean is I'd fished seven nights there for nothing. In all honesty, these had mostly been winter nights spread over years however it was now May and that excuse was no longer going to cut it. I laid out a banquet, again using the Mainline test Freezer Baits and tigers and the weather did rest. Fish of 41lb, 38lb, 35lb, two thirties and some twenties was the perfect way to end my bad run there.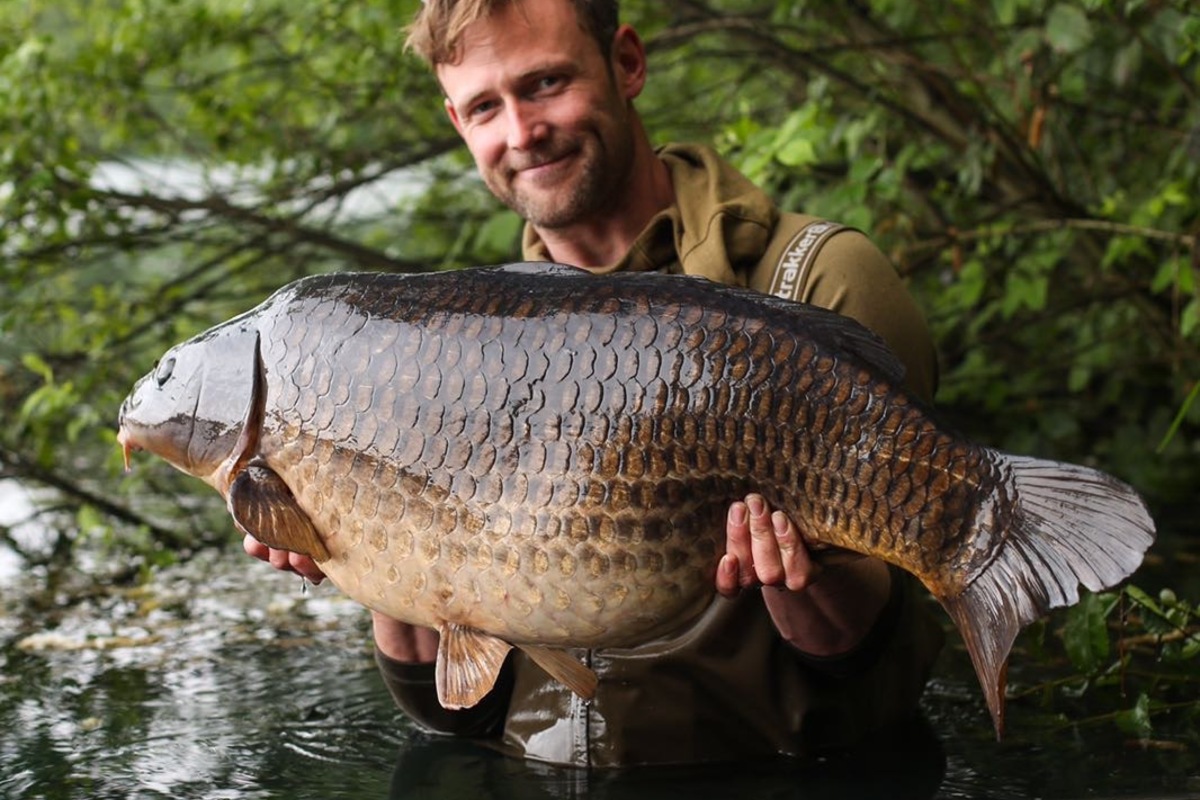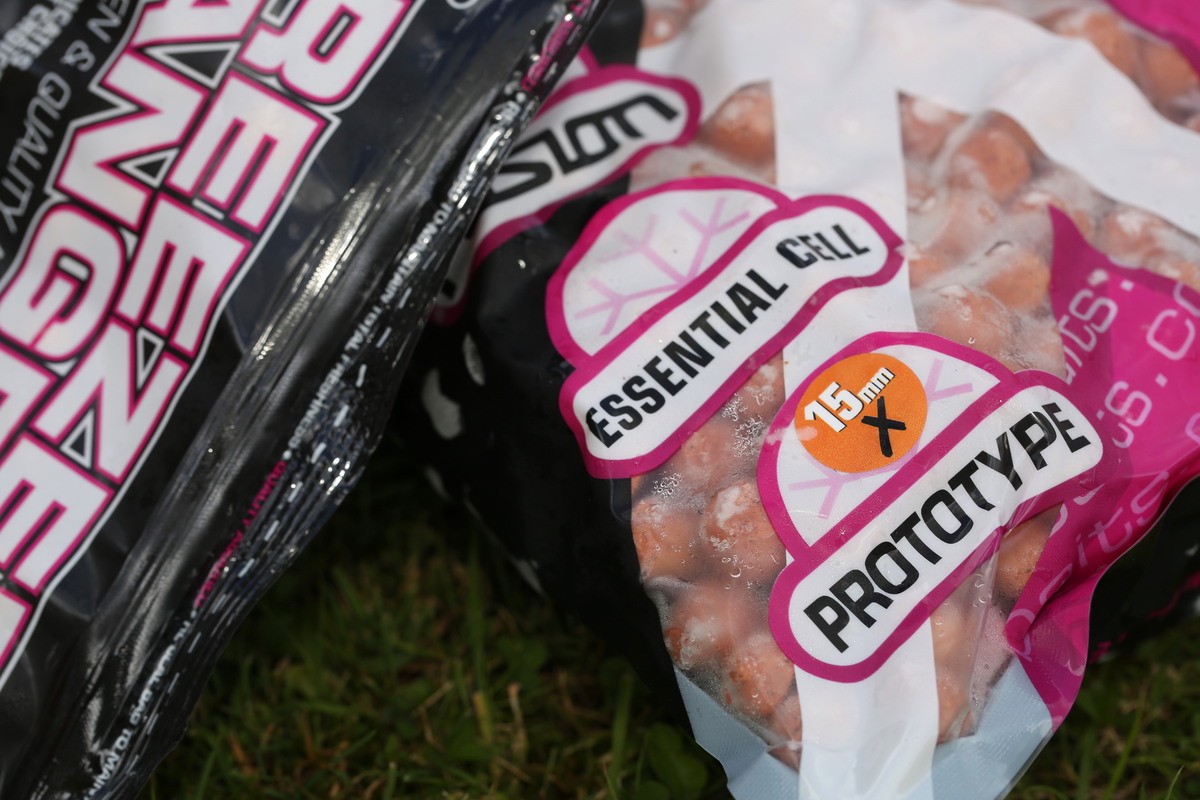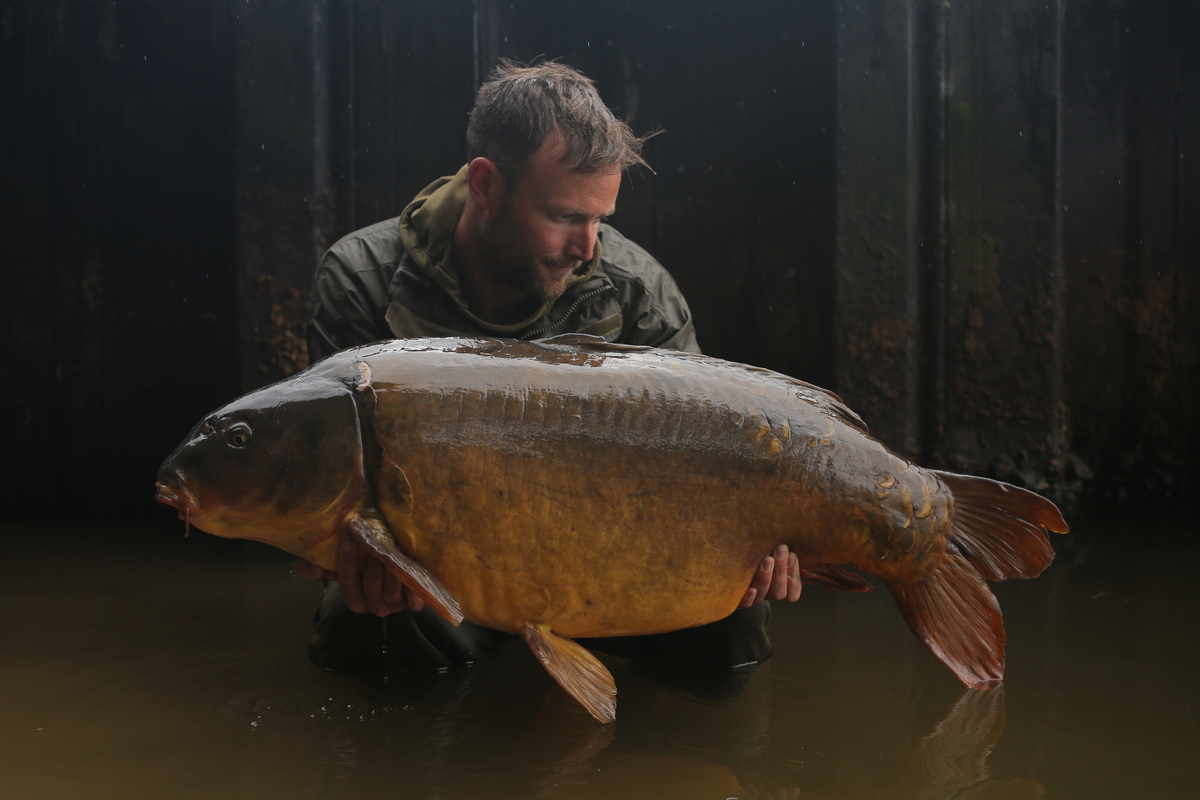 To be honest I've been on cloud-9 from May onwards and a little lost as to what I wanted to do next. Without much planning, I have ended up fishing on the canals in Belgium and again my golden balls have shinned as bright as ever. On only my second night on one of the most notorious canals of Belgium I caught the mirror known as the Mokka at 59lbs. I can't take all the credit though as Derek Harrison had kindly offered to show me around and his years of experience here helped us find the fish. We fished to the same area (where we had seen one show) with our baits just a few meters apart and luckily for me it was my Snowman hookbait on the test bait again that the big mirror snaffled.

That's about it so far this year, it's August now and I'm planning to fish in the UK for the remainder of the year, or at least until Mrs Peck final stages of pregnancy. I'm back on the snaggy lake from now on and I've been off to a flyer whilst testing another Mainline prototype boilie (trust me - exciting times ahead). Nothing big to report as yet, but I'm sure there not too far away.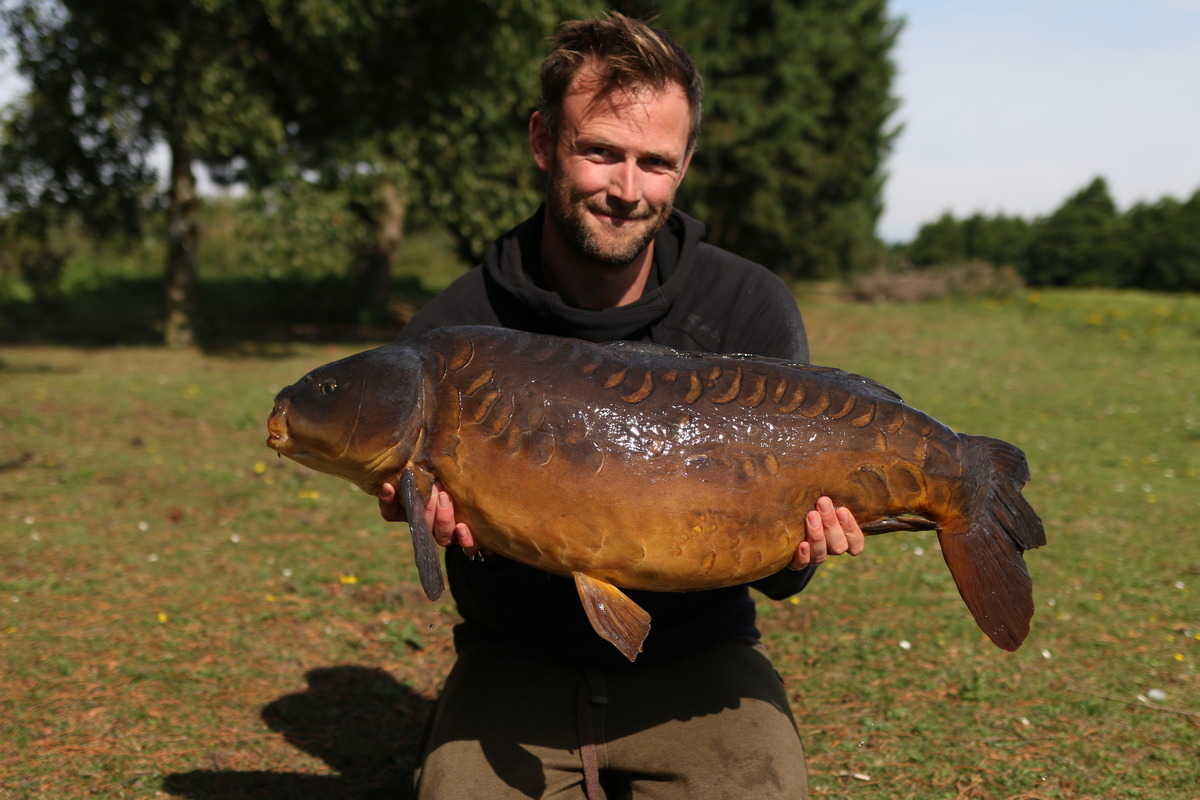 Share this article
0