Mainline
Articles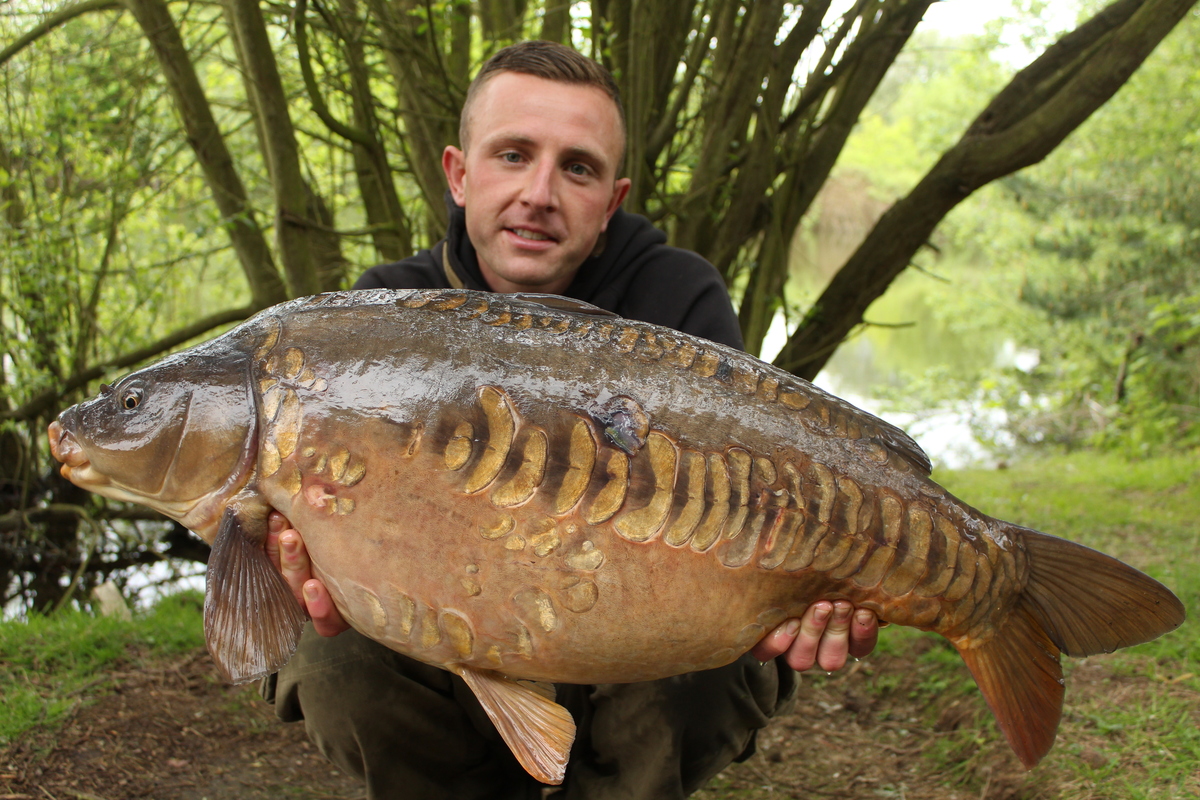 Tutorials
MATCH MATRIX!
Q&A: We talk to reknowned international match carpers, Billy Flowers and Jamie Londors!
Your both well-known within the Carp Match scene, what got you interested in this style of fishing?
Billy Flowers: "Simply that we used to fish together most weekends on our local waters, and between the two of us we used to be very successful. Knowing this we always thought of entering a match but just never got around to it until I was 16 and Jamie was 19 when we entered our very first match. Opting to enter a match in America on the St Lawrence River."

"Yeah, there used to be a local tackle shop called Specialist Tackle in Romford. It was run by some friends of ours and they owned a Motel in America right near the St Lawrence River, which helped" adds Jamie.

BF: "Not knowing the river or ever fishing there before we thought this would be ideal as there is nothing like throwing yourself in the deep end and if we didn't enjoy at least we could spend a few days for the remainder of the week chilling out pleasure fishing in the sun. There were some very experienced and well known anglers that entered that match as it was a big 72hr match. So, we took part and we ended-up winning the overall match and catching the biggest fish of the competition winning $15,000 in total! We enjoyed every minute of it and as soon as we got back home we then decided to start entering more matches."
You recently enjoyed yet more Carp Match success in Hungry, tell us a little about that?
BF: "Well last year myself, and England team mates Tom Maker and Mark Bartlett flew to Hungary to fish a long-haul match (115 hours/6 days and 5 nights) called the European Professional Boilie cup. Where 32 teams of three anglers enter the match held on the famous Lake Maconka. Like I say, we entered last year and never having seen the place managed to win the match by over 200kg with a total weight of 1067kg. So, we were buzzing especially as we managed to win the biggest trophies I have ever seen for a match and some prize money. So, booked ourselves in for the following year (this June). This year Mark couldn't make it so my normal fishing partner, Jamie stepped in with Tom and I rocking-up as previous champions. We only went and won the event again with a total weight of 1148kg and taking home another huge trophy each and €4000 between us. Even though this is probably the hardest event we have all fished, because the length of the match, the heat, the distance you have to fish, the lack of sleep and constantly catching that many fish it really takes it out of you, we have all agreed that it's the best event/match we have ever fished and can't wait for next year!"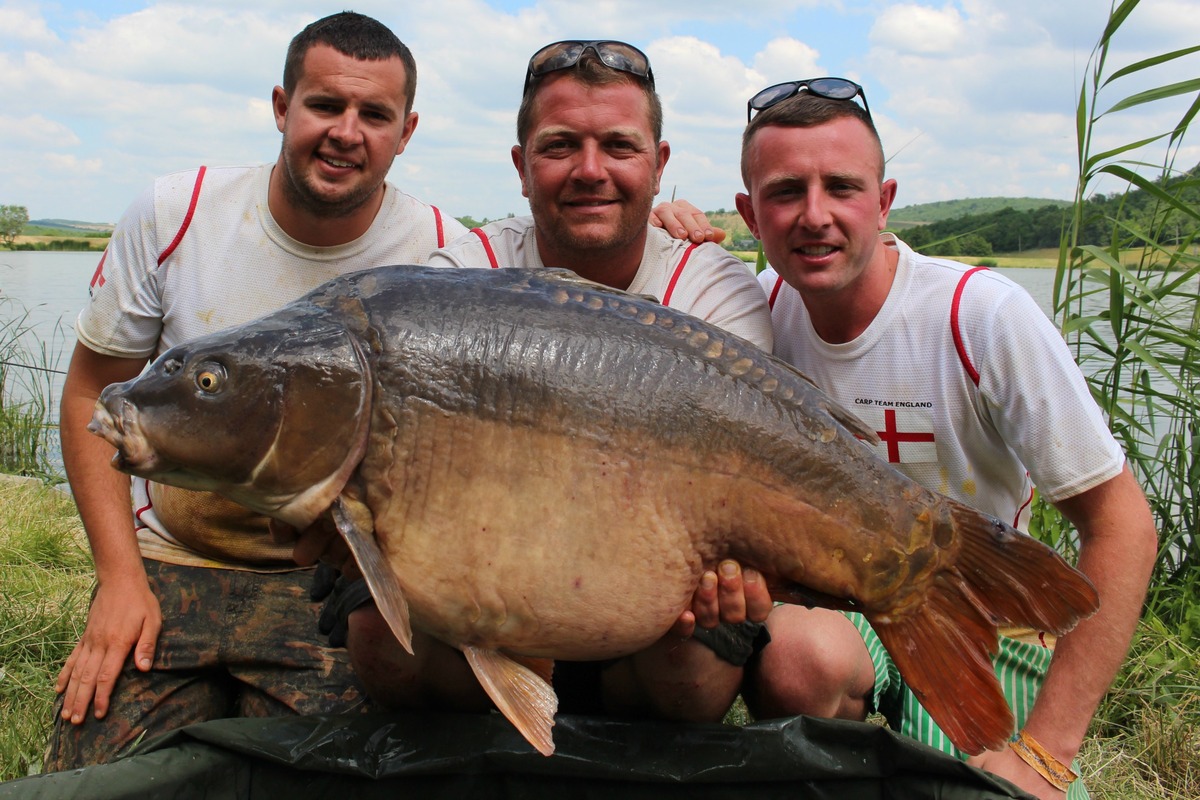 So, do match style tactics build weights of smaller fish or can you catch big carp too?
BF: "Match tactics are certainly not just small fish tactics at all, even though we use these tactics to gain quick bites in matches to build a quick total weight this doesn't mean you can't catch big fish with these methods."

"Both!" adds Jamie, "You can't predict the size of carp you are going to catch, but you can feed in ways to catch bigger fish if need be. It's about reading what's in front of you and quickly. More and more matches now are being won with a top-quality boilie. For me when a fish gets on a good boilie there's no beating it you can use bigger hooks and the hook holds are better. If the fish enjoys eating it, it will stay in the area for longer and help build-up a swim for a big hit."

BF: "Yeah, I'd agree. Jamie and myself use these tactics for our own pleasure fishing on our syndicate waters where we have caught plenty of big fish to well over 40lb!"
What the biggest thing you've learnt from successful match fishing?
JL: "The biggest thing for me is not over feeding the swim you can't take out what you have put in and feeding little and often is a massive edge. Getting the fish searching the bait out and competing against each other."

BF: "Yes, watercraft is vital. By this I mean making the most of the water you have in front of you, because in a normal fishing situation you can get up and move, in a match you have to deal with the water you have. That's your lot so you have to work even harder to make a bite happen if the fish aren't present already in that area. Choosing the best-looking swims before the match for example; going for swims with the most water that give you the most options to spread your rods out, things like that. Because a big part of the match is down to the draw. There are always certain swims on certain lakes that are always a struggle."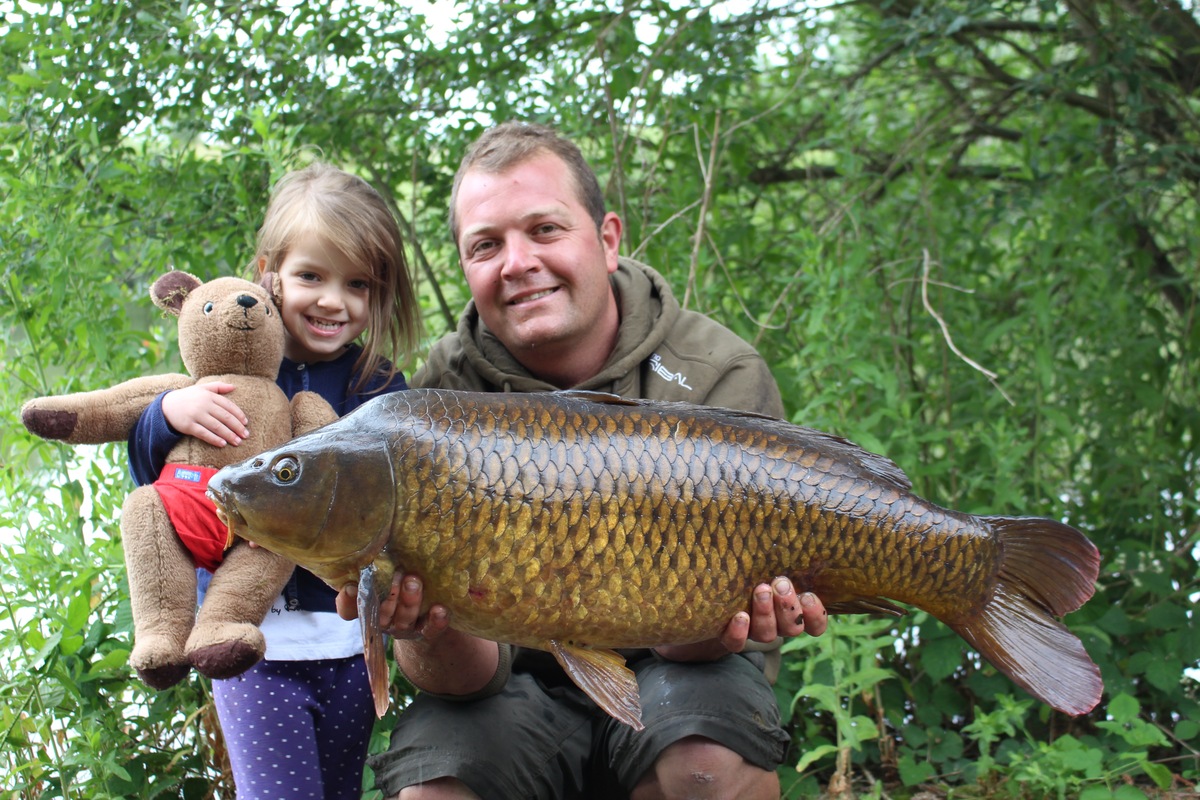 Has this helped your general fishing?
JL: "Yes, massively! Thinking on your feet when you arrive at a venue when you don't have a lot of time on your hands and know when and when not to bait. Keeping your options open because you never know how the session is going to plan out.

"Over there are certain things that I have learnt from fishing matches, tactics, methods even little edges that I have used in my normal fishing that I know have helped me put extra carp on the bank. So yeah fishing matches has certainly helped", adds Billy.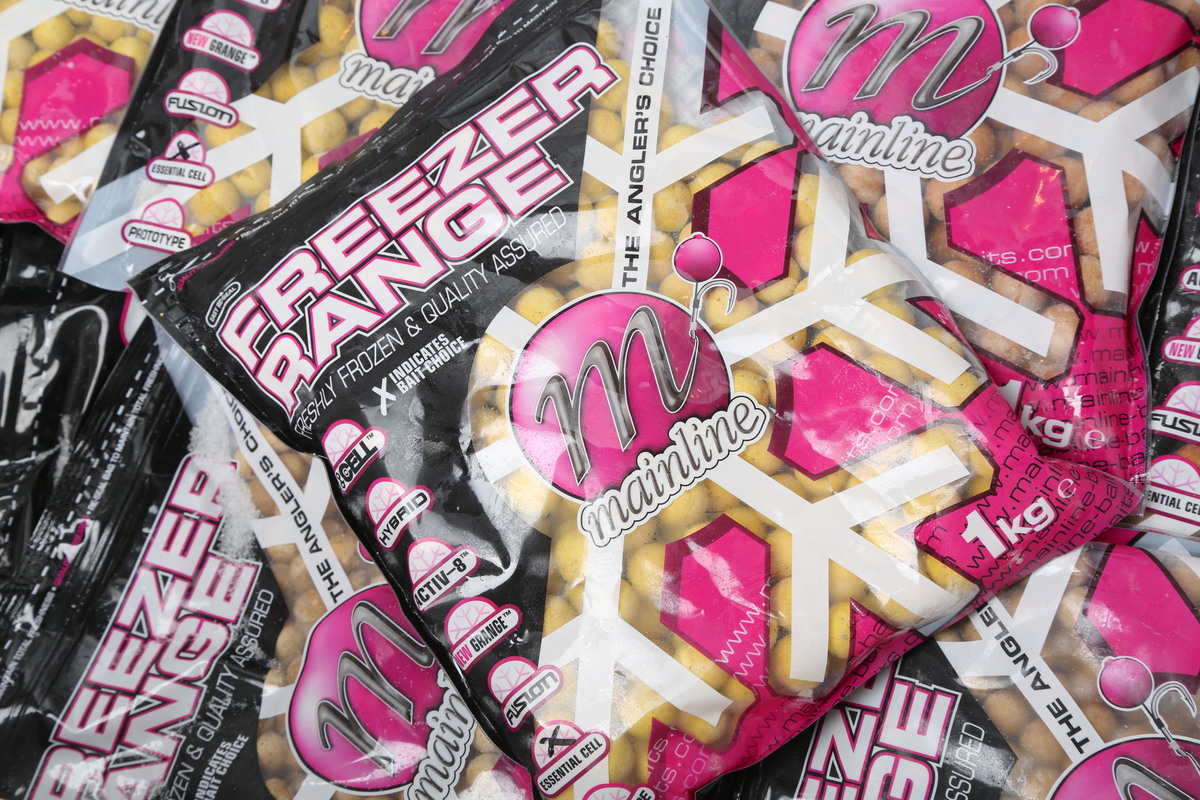 Where do you think anglers go wrong when trying to turn one bite into many and a possible haul of fish?
JL: "I thinking baiting and not getting the fish searching and competing. Also fishing uncomfortable ranges so they max themselves out from the off and don't give the fish anywhere to back off (save zone) that way the fish can keep coming back in and graze the area and stay around for longer.

BF: "Yeah, keep the bait trickling in and once the carp realise there is a constant food source being entered into the water on that spot regularly (rather than a big load of bait that's been sat there for days) then more and more carp will visit the spot and begin to feed. Hopefully creating lots of bites!"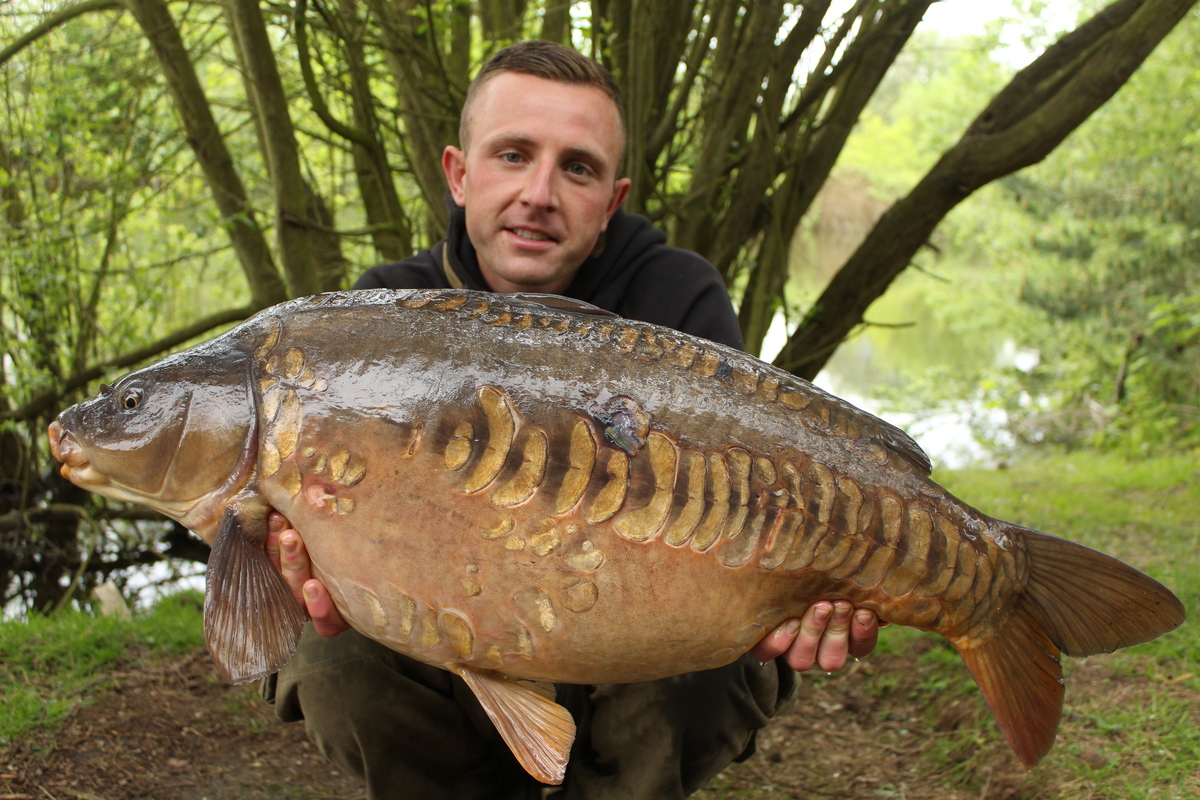 How important is bait attraction when match fishing?
JL: For me it's one of the most important if you can glug baits and get the fish in on you spot first before anyone else you have got a head start. If the fish are high up in the water and your attraction is leaking off at all different levels they will drop down for a feed."

BF: "This is by far the most important thing once you have been allocated your swim for the match. Especially if you are in a swim in a big line of open water with other teams each side of you. Because the only two things that will differ will be if you can fish further out than the person next to you, which is always a good advantage, but the main advantage will be that you have a good quality bait. For myself and Jamie it's a no brainer to always use Mainline as it's instant bait straight out of the bag. Plus, the added attraction of the matching dips and glugs that we soak our bait in mean our bait will leak attraction constantly."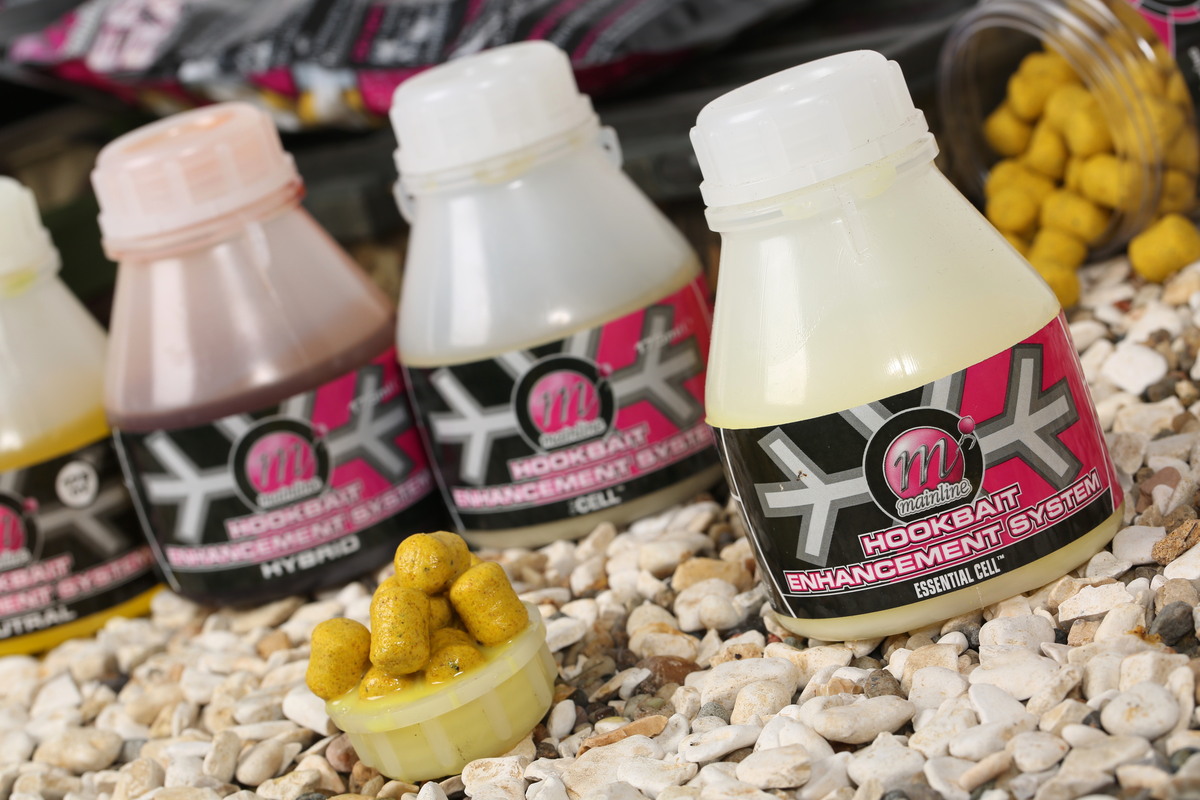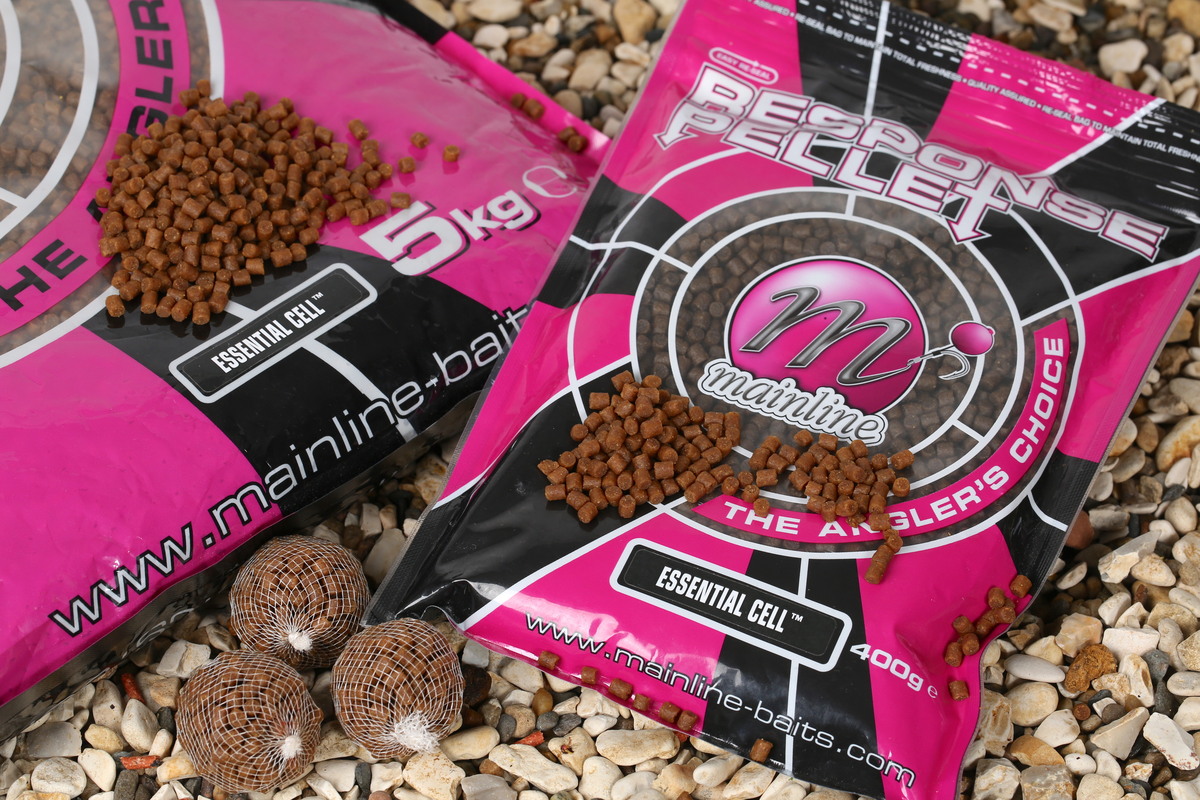 Do you prefer liquid attraction or food items, say pellets and boilies?
BF: "We always use both food items and liquid attraction. They both serve a certain purpose as the liquid attraction disperses through the water pulling the fish down to your spot. Then the food items are what we feel keep the carp there grubbing around. Whole and crushed boilies, pellets and the very small particles such as hemp are brilliant for this. The carp love it and will stay in the area for long periods of time trying to get every single seed. Also, the nice thing with the small particles such as hemp and particle mix is that the fish kick up a disturbance, which attracts more carp to come and investigate, as the spot becomes harder and cleaner all the time."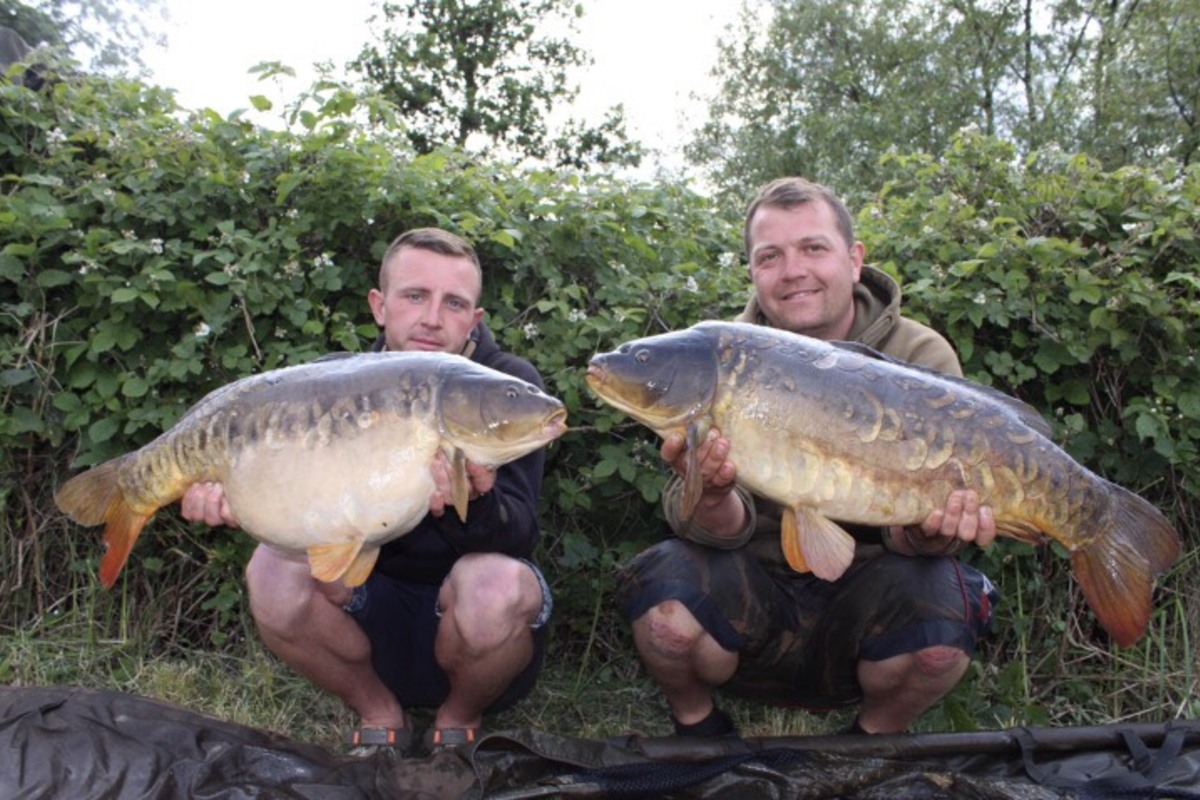 In a hard match when you need to pull a fish out the bag, what's your go to presentation?
"There is only one answer for this and it has to be a solid bag presentation. For this we would use a 12mm Balanced Wafter hookbait on a size 6 wide gape hook - on a blowback rig as this sits perfect off the weight of the hook. Simply filling the bag with Mainline's Spod & PVA Pellet Mix. As there's lots of different size pellets with numerous breakdown times. With a 12mm bright, high attract wafter sat in the middle it's the perfect presentation for any carp. The other main reason for using this method is that you can cast this anywhere as it doesn't matter what kind of lakebed it lands on as the rig and hook is always protected inside the bag until it melts. The brilliant thing with solids is that you can inject the bag with liquids for added attraction to pull the carp down onto your parcel of goodness."

"That's the one!", adds Jamie. "That presentation has got us out of trouble more than a few times!"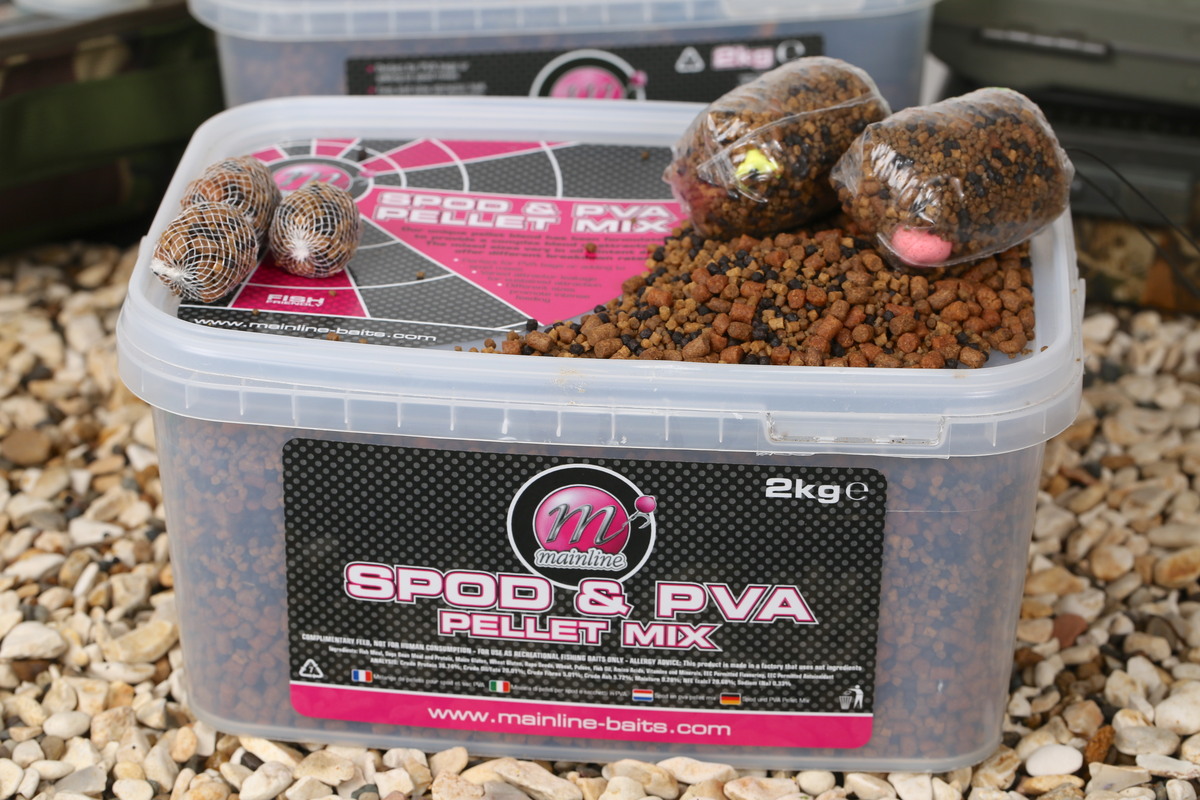 Share this article
0