Mainline
Articles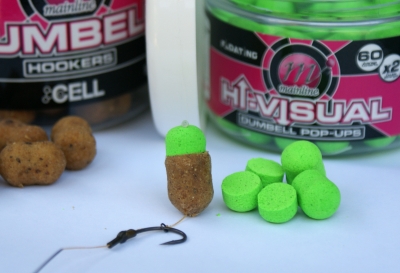 Tutorials
Hi-Visual Dumbell pop-ups – the solution for all your hookbait variations
Top Mainline angler, Mark Noorman, takes a look at one of Mainline's little Gems, our range of Hi-Vis Dumbell pop-ups. In this article Mark explains how he likes to present these versatile hookbaits and why he rates them so highly.
When fishing we're all familiar with the situation that we're not catching as much as we would like to (or had expected), and feel the need to tweak our hookbaits in order to induce a carp take. When faced with this challenge 9 out of 10 times I delve in a side pocket of my rucksack and grab a tub of Hi-Visual Dumbell pop-ups and try one of the many ways these little gems can be used. Let me explain some of my favourite methods.

The beauty of these pop-ups is that because of their shape they're so easy to cut in half and this way perfect for tipping regular boilies with some colour, a different flavour and buoyancy. It's a very quick and simple way of having your hookbait stand out from the free offerings, but not quite as bulky as a traditional snowman presentation. A fast and secure way of lengthening your hair to accommodate this larger hookbait is to use a pellet peg which comes in three sizes.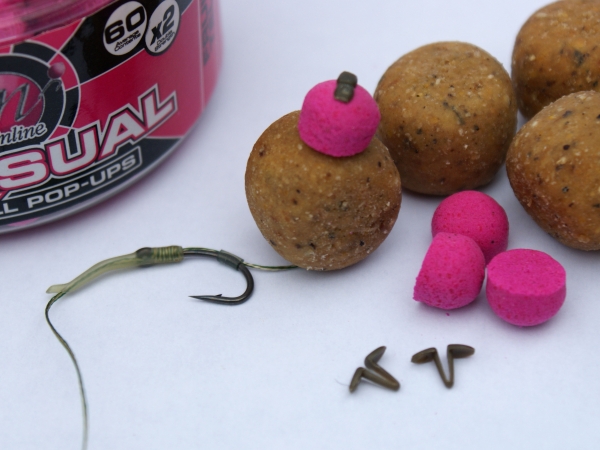 One very nice property of the cut in half pop-ups is that they snugly fit on top of a sinking dumbell hookbait that's been 'decapitated'. This way it looks as one hookbait only with two colour sections, standing nicely vertical on the lakebed and drawing the carp's attention. This is an even more subtle way of creating a hookbait that looks as it's made of one piece. Of course with the six different flavour and colour combinations there's many different ways to vary your presentations. As we all know Pineapple Juice must be the most all-round smell around, some combinations that have stood out for me were Indian Spice pop-ups with Cell boilies and Plum together with Activ-8.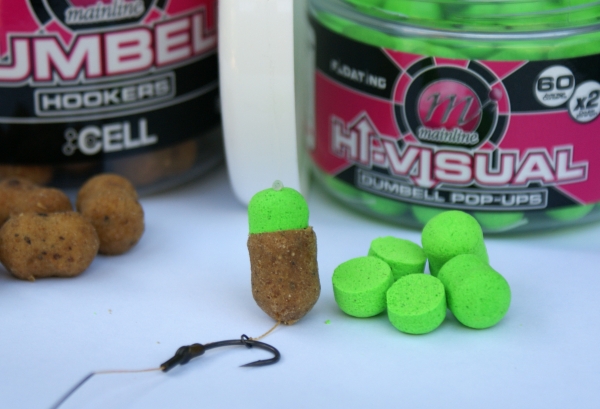 A final way I use the pop-ups a lot is by fishing them above a pop-up that matches the freebies, a snowman pop-up hookbait so to say. Because of their shape the dumbbell pop-ups are very easily strapped with some dental floss, not piercing them with a baiting needle and preserving buoyancy as long as possible. Especially on lakes where the hookbaits might be out for long hours before a take occurs I find it vital the hookbait keeps the rig upright and the hook in perfect pricking position, a double pop-up will do the job perfectly. Also as with all the combinations mentioned above you have the added visual effect and double flavoured hookbait, likely to appeal to more individual carp. If possible, I have the dental floss match the colour of the Hi-Visual dumbbell pop-up and after strapping, pull it through the pop-up that matches the freebies. Two overhand knots prevent the pop-up from tearing and soaking up water too fast, it is then tied to a rig ring, blobbed with a lighter and ready for action! Because of the dumbell shape the floss will absolutely never come off and this hookbait will withstand the most powerful casts. It's my favourite chod rig hookbait, and like I've already mentioned, can be varied in many different ways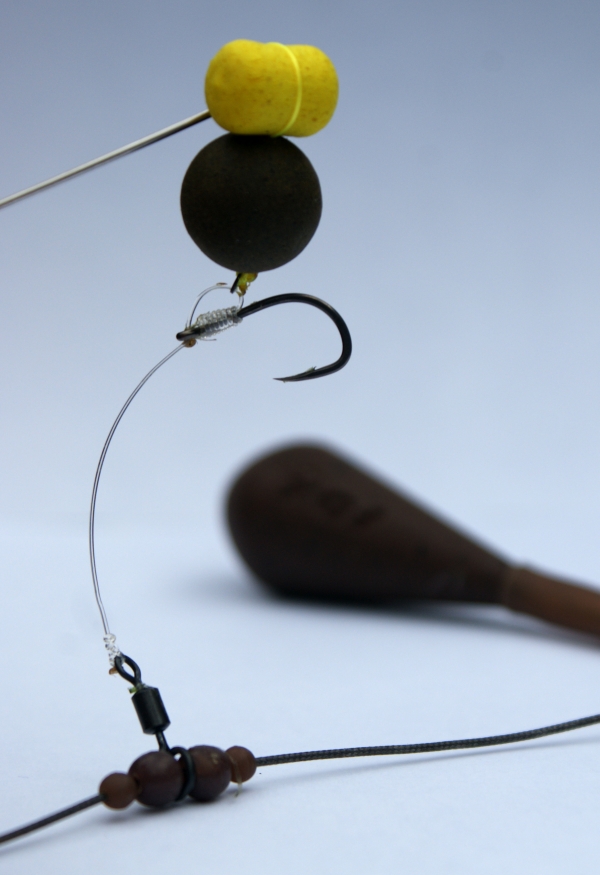 I hope I've helped you with some practical tips which will enable you to give your hookbait just that little extra. I can only recommend you always have two or three different flavours in your rucksack. They come in nice small tubs which take up no space at all, but they may very well save your day's fishing!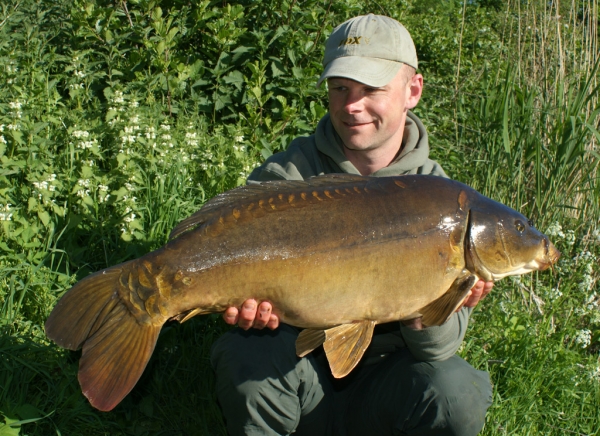 Share this article
0