Mainline
Articles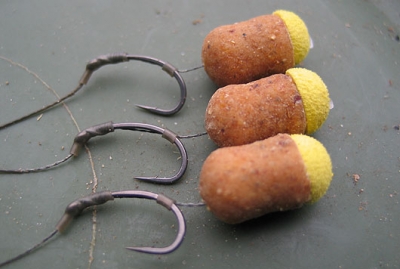 Tutorials
A Critical View on Steaming
Leading Dutch carp angler Mark Noorman takes an interesting look at the pros and cons of steaming boilies rather than the more traditional boiling process...
Our most significant bait, the boilie, gets its name from the boiling process that gives it the firm structure we want to achieve. For many years articles have been published which claim that steaming is a much better and efficient way of heating baits but is this actually true or are there some disadvantages of this process – from my own experiences I believe steaming isn't all it's cracked up to be!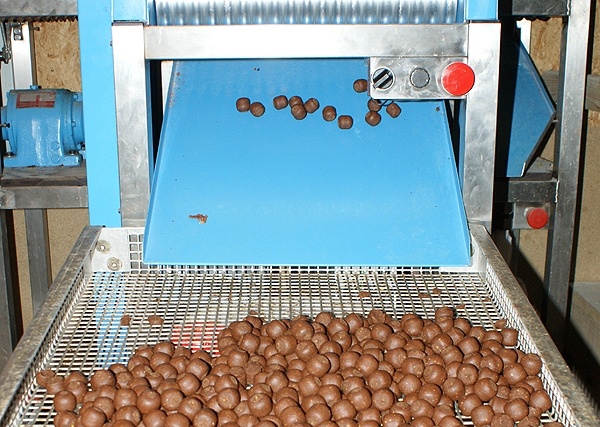 Change of Method
In the past I have used steamed boilies as the shop that used to provide the rolling service that I used changed to using a large steaming pan at the end of 2007. With the professional machinery that the shop had the boiling process was always the bottleneck so the owner opted for a steaming pan instead as approximately 25 kilos of boilies could be steamed in one go. Steaming works incredibly fast, is much cleaner and because the baits haven't touched the water, they need almost no drying. In fact if you are steaming boilies you can actually pack and freeze them straight after cooling down – again a massive time saver!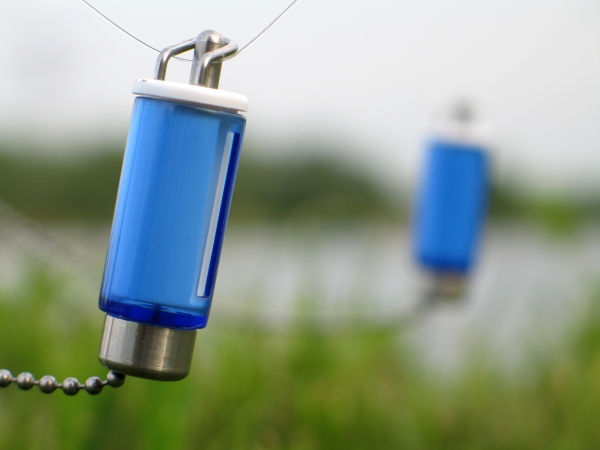 Other Advantages
Often we read in magazines and on the Internet that, because when steaming the baits don't touch the water, less flavours and other liquid attractors will leave the baits and therefore a steamed bait will have much more goodness left inside. So besides being easier and quicker, we are led to believe the finished bait will catch us more fish. These days there are several bait companies offering steamed boilies and I know of quite a few people that are very happy with this method of preparation. Quite accidentally my switch from using boiled baits to steamed ones coincided with me starting to use mixes and activators from Mainline Baits in early 2008.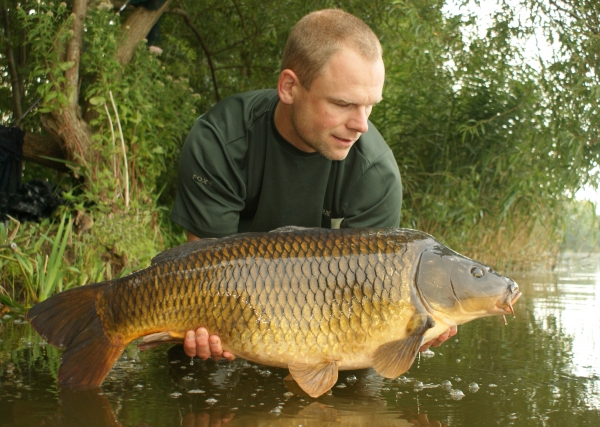 Getting Suspicious
By then end of that first year of using steamed baits I started to get suspicions that by steaming the baits I was in fact destroying much of the effectiveness. Let me explain why... The first batch of Mainline boilies that I used were readymade freezer baits that I'd brought back to Holland from the UK (and therefore boiled). I caught really well on these, and experienced similar results to those I had achieved on my own bait recipes in years before. When the freezers were all used up and I prepared, and steamed, the next batch myself my catch rates dropped drastically! Now I know bait isn't the only possible cause of decreasing numbers of bites, so I hadn't even thought of this one at first. Also because Mainline uses exactly the same mixes and activators for their freezer baits as the ones they sell to the public I initially ruled out the bait being the issue. As time went on I started to notice that when I made smaller batches of bait at home, which were boiled, those baits gave me far better results than my steamed ones. Signals like these kept on coming for the next two years and my suspicions over the effectiveness of the steamed baits grew and grew! On a particular lake which I prebaited and fished with steamed Pulse boilies, all of my carp came on the one rod that was fished with a readymade Pulse dumbell hookbait! I received no action on the other rod with a steamed boilie on the Hair and this continued even after sessions in different swims and switching the rods from left to right. On another lake with some big bream I was having trouble catching on the regular steamed boilies and was a bit reluctant using the smaller readymade dumbells as I feared I would get plagued by the bream. However, the one time I did end up using a dumbell of course I did catch a few slabs, but also banked a lovely common, which ended the long series of blanks – again more food for thought!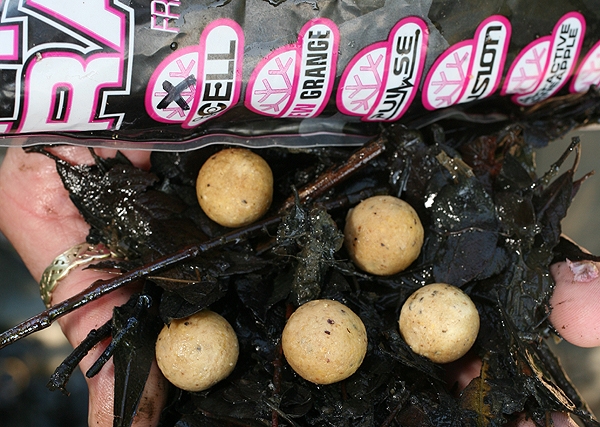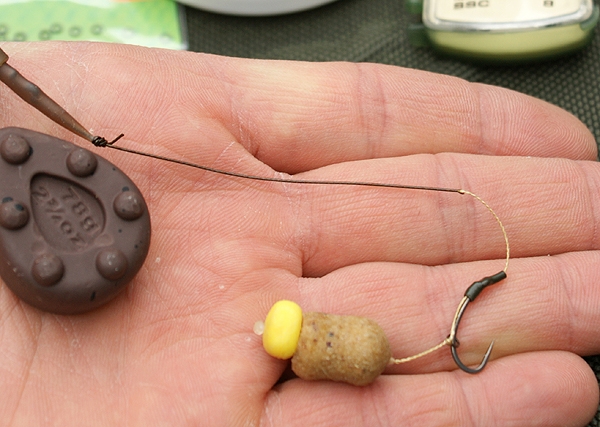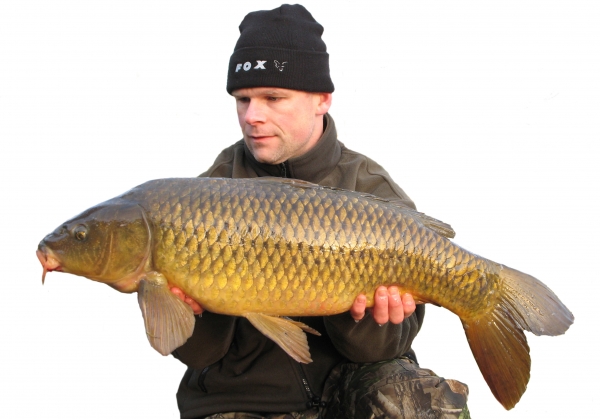 More Signals
The pattern stayed this way consistently with the boiled baits consistently outfishing the steamed ones. From a trip to France I had about 10 kilos of boiled 24mm baits left, which I used for a session with a fishing friend on a local canal. I had a lot of action that night where my friend, who chose to stick to the 20mm steamed baits of exactly the same mix, only had one carp. The next clue came when I had lost all confidence in the steamed baits and quickly rolled and boiled some Cell mix at home. Without prebaiting and probably the first time this bait was ever used on this lake, I caught a nice twenty in just 15 minutes after casting out. Meanwhile my friend Reinout had been fishing a steamed Pulse boilie for several hours no more than 40yds away and stayed fishless all night! Last spring was the last confirmation I needed when I was fishing on a lake where you can expect an average of several carp each session – well that is when you use boilied baits anyway – when I used my steamed boilies I struggled to average even one carp per session!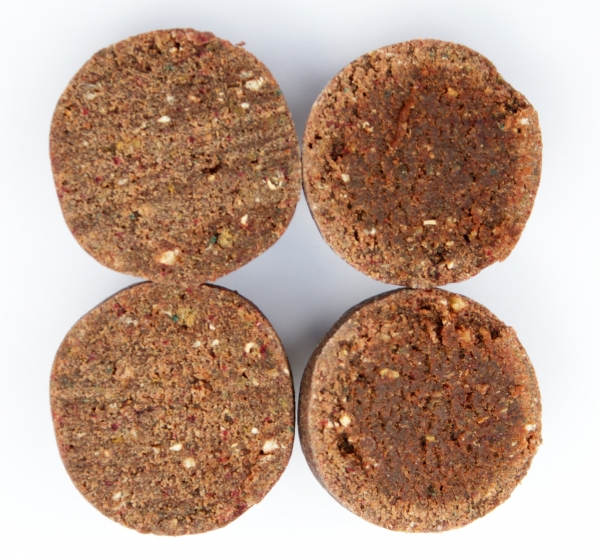 Hot Conclusions
I fully realise that all these events separately are absolutely no conclusive evidence for the negative effect of steaming. When I however consider all these signals pointing in the same direction during more than two complete years, then there's just one possible conclusion I can reach steaming Mainline baits for about 8-10 minutes without doubt has a denaturing effect on their attractiveness. And this is not just my own conclusion, my friend Reinout experienced exactly the same as I have mentioned earlier. Besides that I feel strengthened by a remark from Mainline Baits partner Kev Knight who I asked earlier whether he knew if the steaming process could affect the pulling power of their baits. His answer was that they deliberately incorporate ingredients that 'protect' the attractive ingredients during the boiling process. This way they know for a fact that after 2-3 minutes of boiling sufficient attractors are still present in the bait, but he said it is highly questionable whether this is still the case after a steaming process, which not only takes much more time, but possibly exposes the baits to much higher temperatures. Around the time I had drawn the conclusion I accidentally read a story on the website of a Dutch bait firm stating that they had recently stopped steaming their baits and had returned to boiling, which obvious caught my attention immediately. An email reply from Willem Peters, a Dutch authority on bait formulation and partner in the bait company in question, told me that they had also noticed too many negative effects of steaming! They had found that the process was destroying attractors and nutritional value, which they had confirmed with laboratory research. Willem has more knowledge than anyone to explain these results and draw the right conclusions. So with someone like this supporting my own findings I now felt sure that steaming is not all it is made out to be!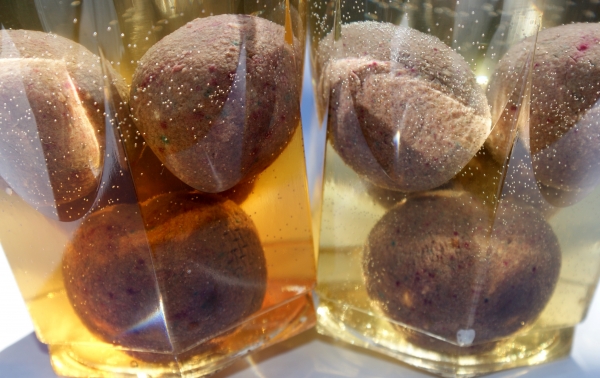 Why Doesn't Steaming Work?
Now what exactly causes this negative effect? We know that boiling water can never reach a temperature above 100 degrees Celsius where as steam, under normal air pressure, has the same temperature. When the pressure is increased the temperature of the steam also immediately starts to rise and 200 degrees is reached quite easily. And if the pressure continues to increase even more then temperatures of 300-400 degrees becomes possible! Now being exposed to such high temperatures will surely effect the ingredients in the bait and reduce their effectiveness. Where boilies are normally boiled for about 2-3 minutes, steaming requires at least 8-10 minutes of heating to obtain the required hardness of the bait, which is a long time to be subjected to such high temperatures I'm sure you'll agree. When boilies prepared by both methods are cut in half you can immediately see the difference between the two. The boilied bait has a firm shell but remains relatively soft and paste-like in the center where as the steamed bait is fully cooked and has the same dry structure everywhere. In the short boiling time of 2-3 minutes the outer shell of the bait has reached 100 degrees Celsius whilst the inner core will only be subjected to about 60-70 degrees. Hence it retains much of its goodness, the same unfortunately cannot be said about a steamed bait!

Despite my limited chemical knowledge, I strongly feel this extreme heating during the steaming process is the cause of the degradation of the baits. Of course Kev at Mainline will never tell me the exact ingredients and recipes of his baits, but I do know some of them incorporate the best quality fishmeals. From this product we know that the treatment with low temperatures preserves the protein and amino acid profiles of the final product as much as possible therefore the exposure to the heat in steaming will obviously not be very good for the fishmeals at all. With this knowledge any company producing a steamed boilie that has high quality fishmeals in it have most likely wasted their money as the fishmeals will be ruined in the manufacturing process! Mainline also uses the activity of enzymes in their baits, which are special proteins that can accelerate all manner of processes. The enzymes attach themselves to a substance, change it and detach again, resulting in a different substance. It's processes like these that are vital for our own digestion and food intake, it's clear that exactly the same goes for carp and the bait we use. The nasty thing with these enzymes is that they are very sensitive to heat, a temperature above 70-80 degrees can severely damage most of the types out there – hence why my steaming of these baits was so detrimental to them!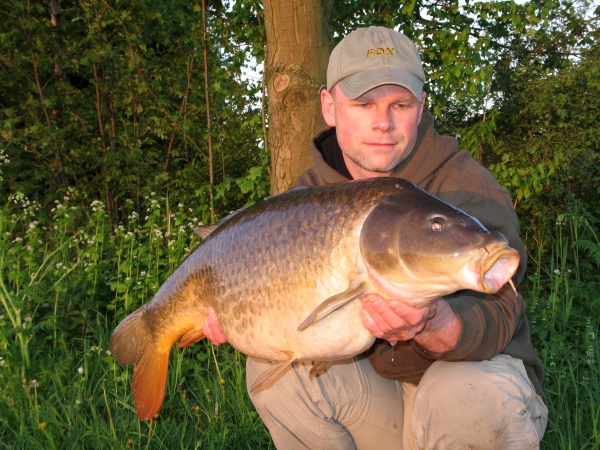 Share this article
0