Mainline
Articles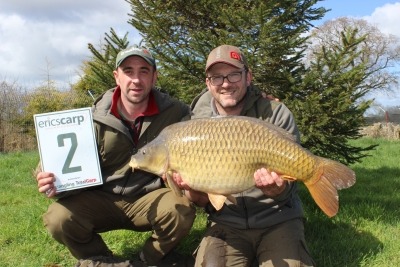 Tutorials
Erics Carp Champs Blog
Jerry Bridger gives us this update on a tense qualifying carp match at Merrington Carp Fishery
And off to sunny Shropshire we went! With my old mate Jason Cann making the trip up country from Exmouth in Devon and me hacking down and across from Sheffield it was our forth carp match on Merrington Carp Fishery, this time for our qualifying round of the Erics Angling Carp Angling Championships. After the long drive in heavy traffic and a decent evening meal and a few beers out in Telford, we got our heads down for a decent night's kip. After an early alarm call and a hearty Premier Inn cooked breakfast consumed in super-quick time, we continued our journey to Merrington, a quick 30 minute hop along the M54 and then onto the arduous backroads into the venue.

After a single lap around the pond we knew the swims where we needed to be and with only a couple of minor adjustments in the order of our swim choices, all we wanted was a decent draw to put us in with a chance of a top four qualifying place and onto the semi-final at Brasenose 2 on the Linear Fisheries complex. The draws at the carp matches always seem to pass in a blur, and bang we were second out of the draw, which I really didn't expect. We consulted our list and choose our second choice swim, with our number one choice, not surprisingly having been sensibly occupied by the lads first out of the draw.

We were both happy with our choice, but Merrington can be a funny old lake under match conditions and with the potential of 36 lines from 18 anglers, the fish just hate it and they go into grumpy mode. Two barrow loads later and we began set up, the luxury being that we had until 11am before we could start plumbing and baiting up. To reduce disturbance we planned as few casts as possible with the marker float to quickly identify the main feature in our swim and the water depth near and around it. Jason found the 3.5ft plateau within two casts and with the distance clipped up and wound out on the Distance Sticks we knew exactly the range to hit that feature. Two more casts confirmed the water depth on my side of the swim in the open water - 6.5ft being the general depth with a few shallower and deeper variations. During the disturbance around the pond before the midday start, we decided to put five spods of small food items straight onto the plateau and then pack the spod rod away for the rest of the weekend.

It's funny how you always start with eager optimism of an early bite and by dusk on the first evening, with no fish showing in our swim we began to doubt ourselves. In retrospect we probably caused more disturbance than we should have and because of this the fish settled in front of the swim to our left, reluctantly wanting to move into our water, or so it seemed.
After a night of keeping things a ultra-quiet with four high-attract solid bags left in situ for nearly 12 hours, enough was enough, we could sit on our hands for no longer - we had to change something. One solid PVA bag was refreshed and put back on the plateau while Jase decided to fish a 4ft Zig just off the side of the plateau, with me swapping my solid PVA bag for a short Zig, also opting to fire a choddy hookbait close to an island at around 50yds range. I'd been feeding that area since the previous afternoon and with around 50 Cell boilies having been trickled in with the throwing stick, it was time to give it a go. With nearly 20 hours of the match already done, an opportunist bite by doing something different was our next logical option to get a bite.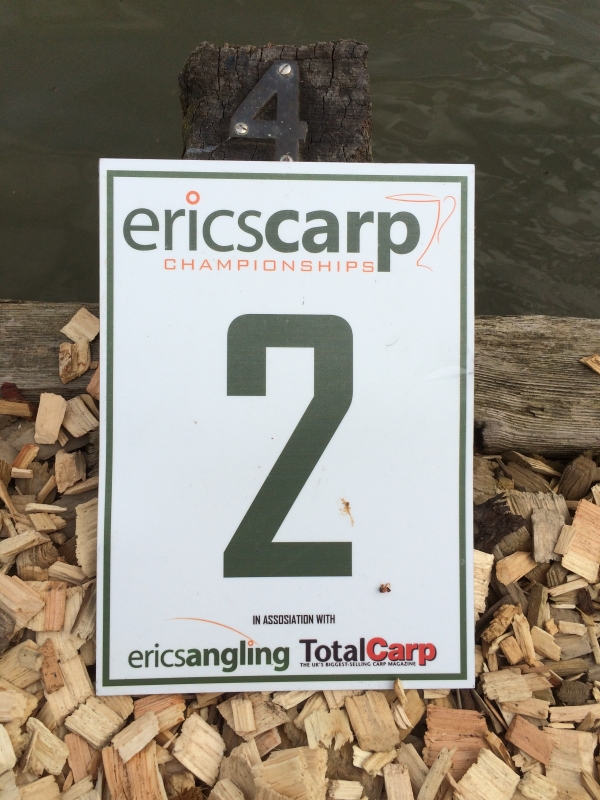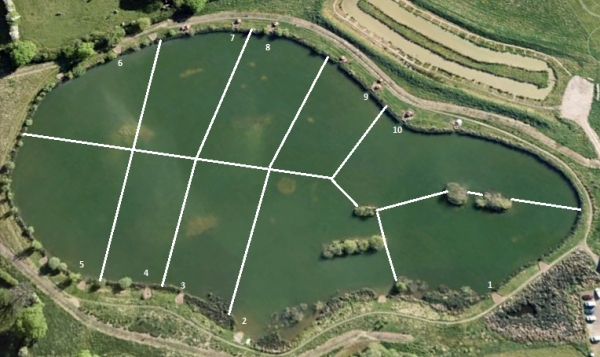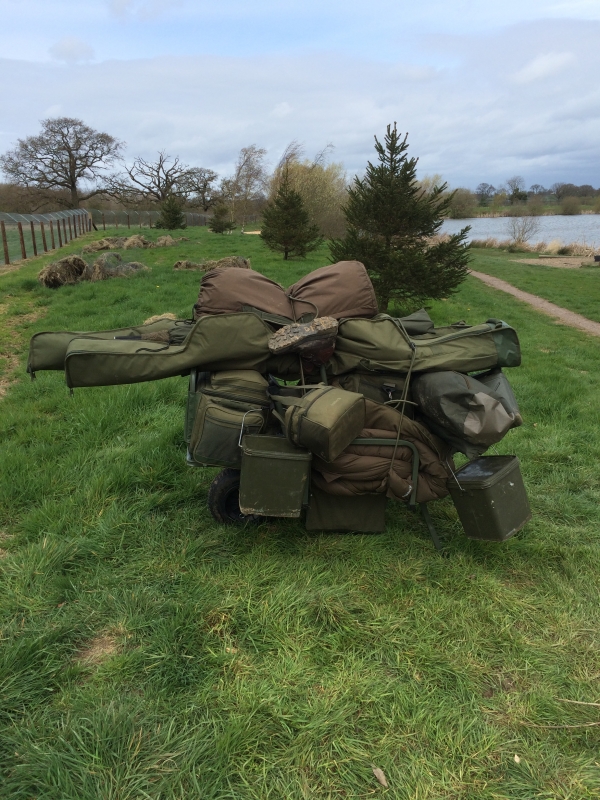 With the sun really starting to warm the air and a nice warm breeze blowing into the island, it did look cock on for a bite. Within an hour, the tip on the Chod rod wrapped round violently and quite unexpectedly I was doing battle with my first fish of the year. The bite took us both totally by surprise, and in truth we simply just didn't expect it to be on that rod. After a tense battle with the fish making a total monkey of me and towing me into a reed bed, and nearly wiping out the other rods, after some careful manipulations, Jase managed to scoop a plump 20lb 11oz mirror to get us on the scoreboard. At this point we moved straight into third place and the relief in both of us was obvious.

Luck must have been on our side because within the hour I was in again, this time on my Zig rod cast at 60 yards into open water. We totally expected the action to be coming on Jason's side of the swim but it appeared that we'd managed to convert another opportunist bite. The fish seemed to behave most of the way in and with my ageing 2.75 TC zig rod in a healthy bend, it seemed to be a decent fish. As the fish got closer it was still remaining deep before it came to the surface and we caught a first glance. 'Nice fish, good common, could be a good twenty that,' I thought to myself.

At that point it was if the fish was just toying with us when it decided to put a massive spurt of energy in to try and dive into the left hand side reed bed and keep going. With the rod at full curve I thought the tiny hook and Zig hook link couldn't withstand the pressure. With some face-cringing side strain applied the fish came out of the reeds and then picked up a submerged branch just underneath Jason's rods. With the branch on the move now as well, it picked up both of Jason's lines... things had gone from bad to worse!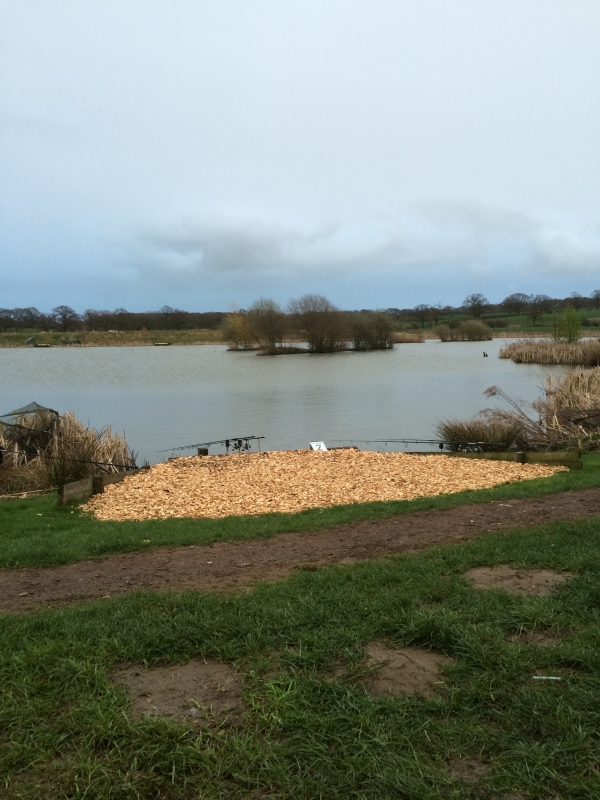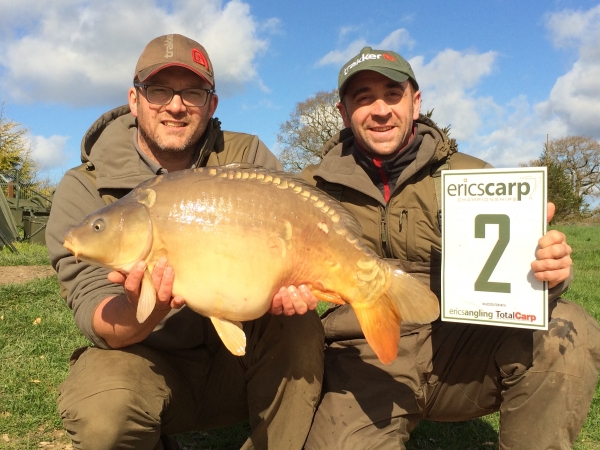 Somehow I turned the fish again after another lunge towards the reeds and in the outstretched net in it went with some skilful nets man work from Jason. Yes! It was only when we lifted the fish out of the water that it seemed to become that little bit bigger, what I thought was a mid-twenty became 30lb 2oz when the marshals hoisted her up on the scales. According to the Merrington bailiff, this fish was one of the gems of the pond and about as good as it gets where bonus fish are concerned. Better still we'd moved into second place!

Apart from another Zig bite later that evening, that fell off after I got hung up behind a snag, that was it for the action in our swim. The final 12 hours of the match were a tense affair as we started to drop down the leaderboard, settling in 4th place (the last qualifying place) during the hours of darkness.

Midday and the final hooter seemed to take an age to roll around but fortunately those two opportunist bites were enough to scrape us through into semi-final one of the Erics Carp Champs to be held on Linear Fisheries Brasenose 2. Between now and then, it's practice sessions on B2 and a French trip at the end of April. That should be enough to keep my fishing fix in check.

Until next time – Jerry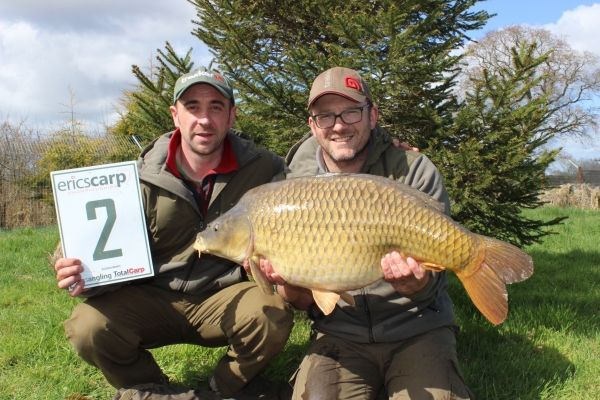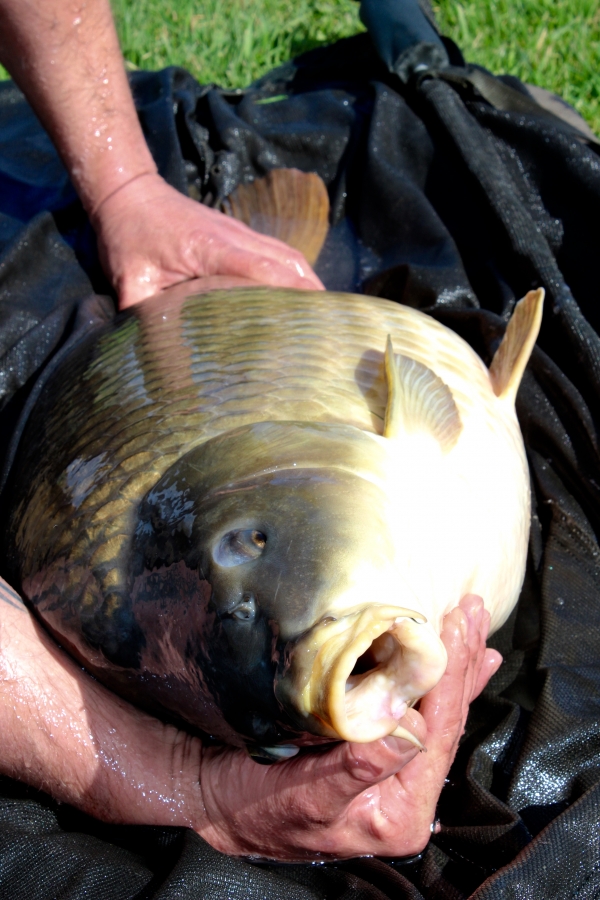 Share this article
0