Mainline
Articles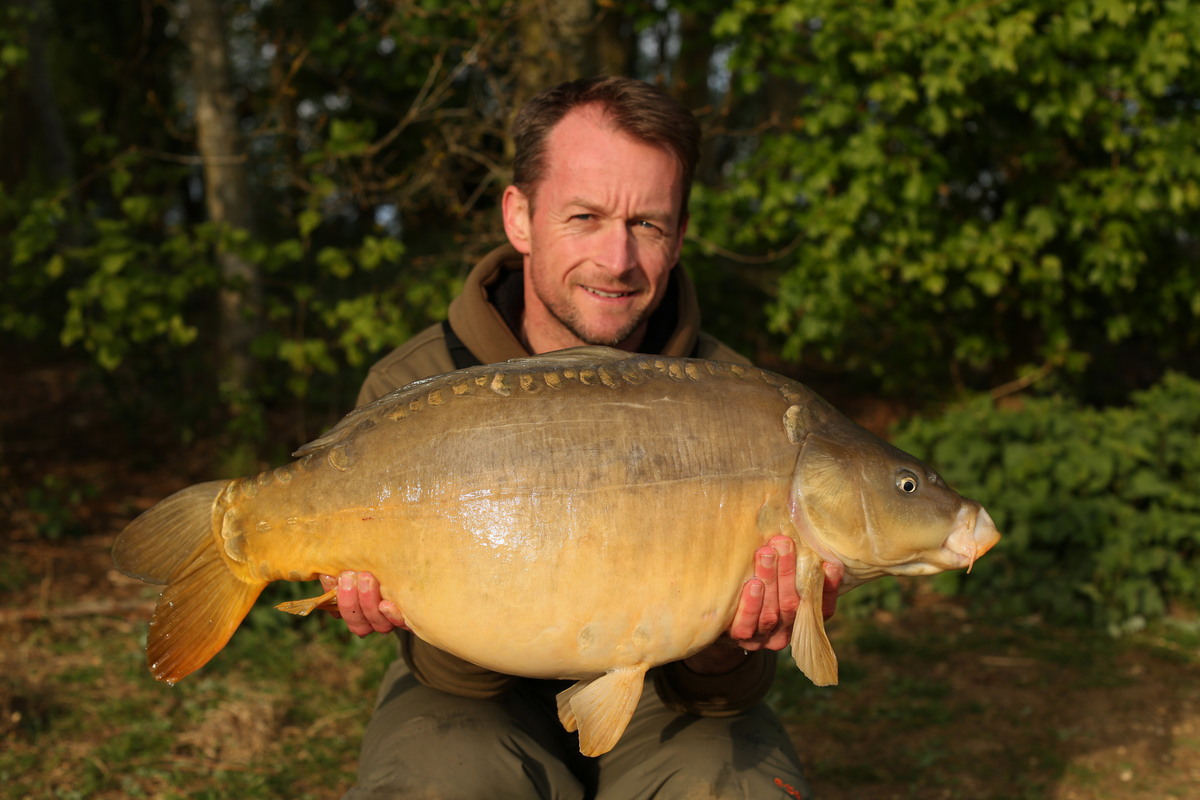 Tutorials
BITE BALANCE!
John Kneebone finds quick bite success in something old and something new!
Very often in fishing a penny drops so to speak with a tactic or approach to a venue and as if by magic you just can't stop the bobbins dancing their merry jig, and the bites seem to flow with ease. I can think of many such things, the biggest being back in the very beginning when I, like many carpers realised the first thing I must always do and consider is location. Only then, once on a few fish can you really contemplate and perhaps judge what other tactics should be used and/or work. And so, that ole penny of discover and enlightenment has dropped a fair few times since, where other aspects of angling for carp are concerned.

In recent years, I would say the biggest game changer for me was the introduction of the Balanced Wafters from Mainline. They made perfect sense when it came to rig mechanics and turning the investigation of mouthing, feeding carp into bites. Basically, down to the fact the hookbait is only counter-balanced by the weight of the hook and so reacts extremely quickly to turn your hook to an aggressive position for a strong hookhold in the bottom lip. What's more the consequent slow sinking nature of the hookbait also makes them suitable for pretty much any situation; silt, gravel, even light weed and chod. This is great for someone like me, where I'm faced with different venues and varying situations. As a lot of my angling these days is when I'm meeting up with other Mainline anglers to film or document their fishing. Kinda sounds great, and I do feel privileged to be invited to so many great venues. Although the downside is I'm generally rushing to get my own rods out at the end of the day once the camera work is done. So, a tub or two of wafter hookbaits that can cope with pretty much whatever type of lakebed I'm faced with, really are extremely valuable.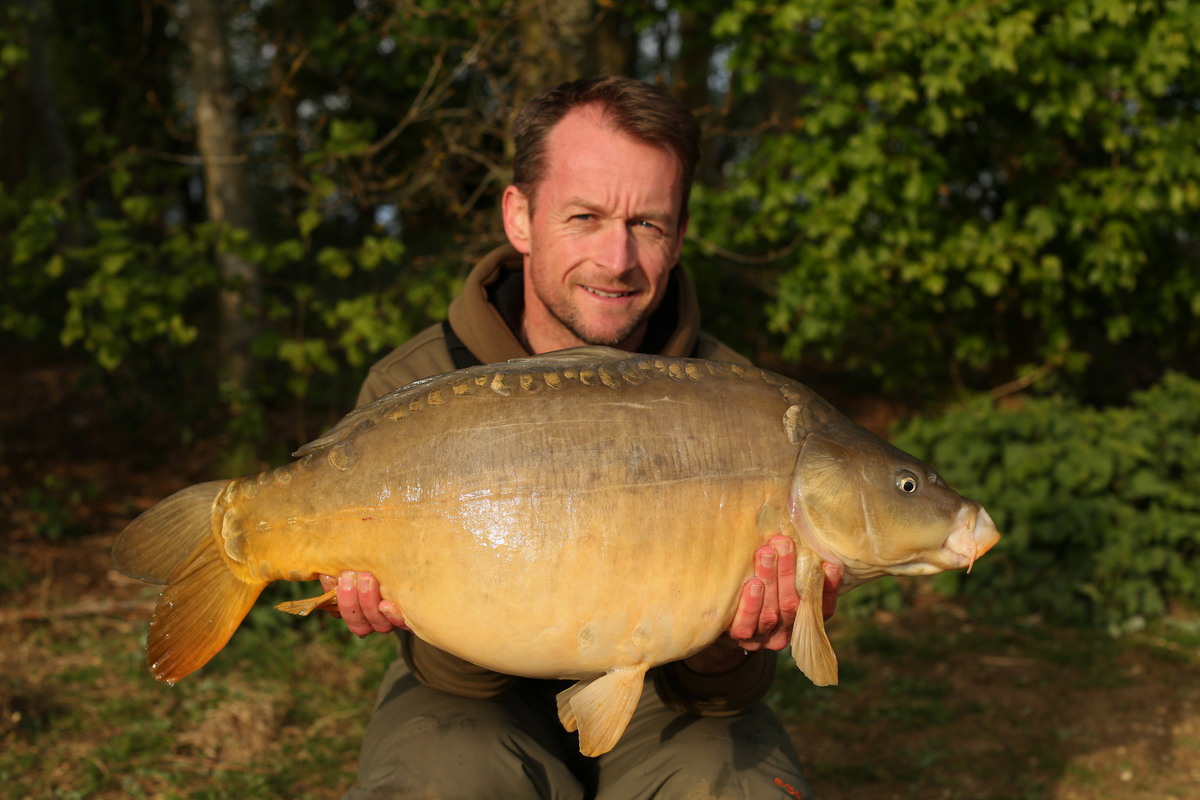 This was certainly the case when I met up with England carper, Wayne Mansford at Linear Fisheries, B1 recently. The lake was as busy as ever, just like Wayne's attitude and approach in trying to nick a quick bite and then hopefully build a steady flow of takes and action for the camera. My initial focus on the other hand was to try and keep up with Wayne from the other side of the lens, which was a bit of mission! As the fella can't sit still for two minutes until he's onto the winning tactic and there's a pull on the line. Knowing how devastating Zig Rigs can be on B1 this is how Wayne began the session. Regularly altering the depth, colour and position of his Zigs, as well as Spombing over the top of his chosen spot. The hive of activity and Zig tactics looked like they would pay off at any moment, as despite a cold wind the B1 carp continued to roll and show at the surface.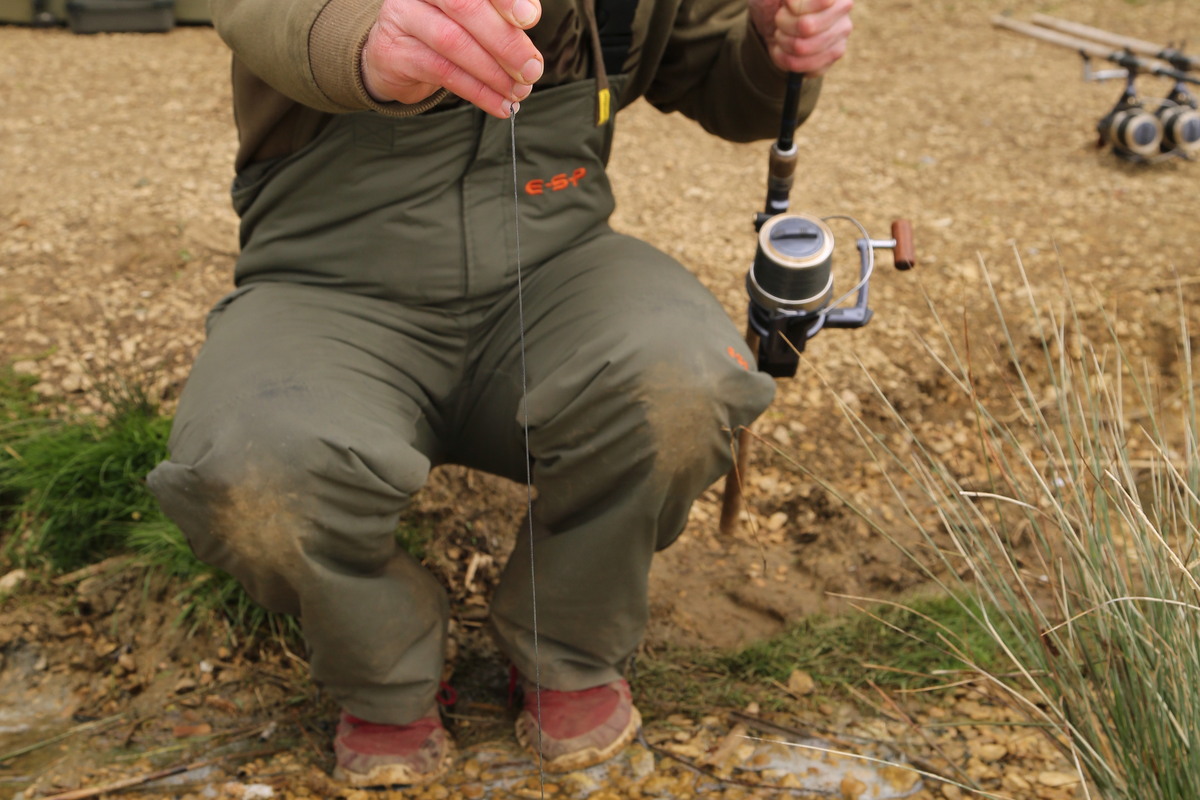 Finally, we got to a point where I could turn my attention to my own rods, and after a quick lead about I chose a spot at about 80 yard's range that just threw the faintest hint of gravel through the rod tip. Everywhere else in front of me the lakebed was pretty uniform; firm with light silk weed. So, all very fishable and so easily covered by my ever faithful Balanced Wafter hookbaits. The only difference being this was my first session out with the new Pastel Barrel Wafters. This latest version provided even more options than the original; firstly, with the barrel shape adding a different dimension. Something that cautious carp could possibly find more difficult to eject? Secondly, the pastel, 'washed-out' colours was also very appealing. Now don't get me wrong I love a bright, standout hookbait, a quality which these wafters still held with the flavours and attractors they contained, but with a more subtle colour tone. In recent times washed-out pink has been a very popular colour, but what excites me in particular with the Pastel Barrel Wafters is the other colours; washed-out orange especially. An equal to yellow or pink, but under used in my opinion and so for me I feel it to be a potential edge.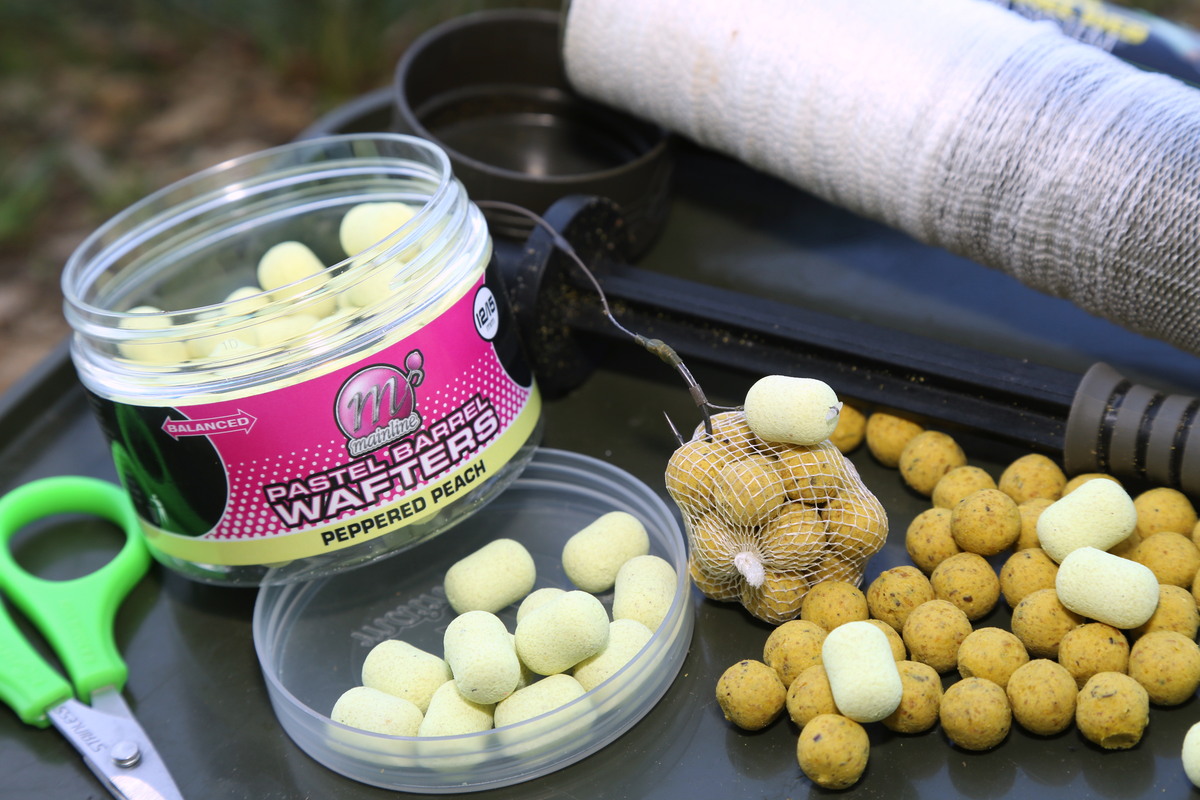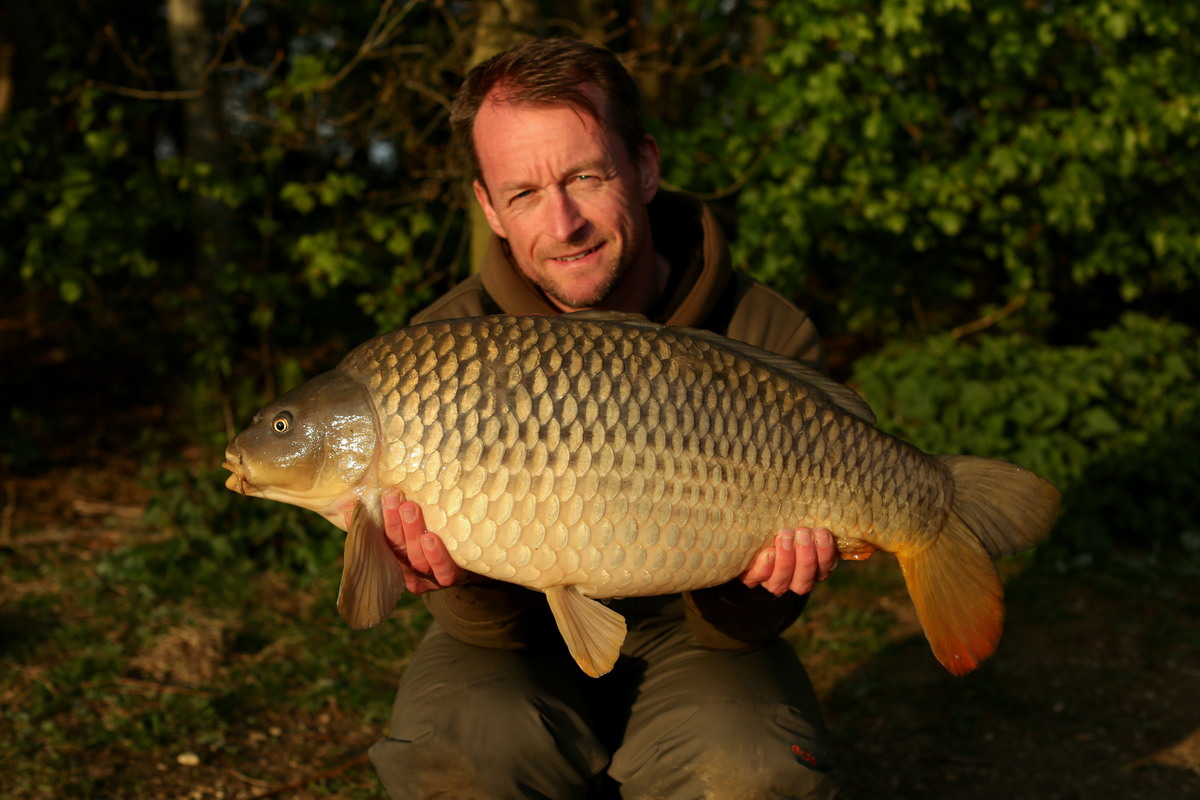 Anyway, just before dark my rods were out with the new wafters on long hooklinks to lie nicely over any silkweed, fished with a small PVA mesh bag of 10mm Essential Cell boilies that were included within my mix of Hemp and corn. One rod was reserved for a Super Sweet Zigger on a tall 12-ft Zig which did my first bite soon after, although my next piece of action (off the deck this time), had to wait until first light. Wayne on the other hand had enjoyed success throughout night having changed his tactics to solid PVA bags. So, I didn't need any persuading to adapt my tactics to solid bags that evening when I could get the rods out again. This really did typify the versatility of the wafting hookbaits, as I was again faced with another situation or change in tactic. This time adding a wafter to a super-short soft braid hooklink to neatly position the hookbait within the attractive pile of pellet once the PVA bag melts. When tested in the edge, the Pastel Barrels balanced perfectly to size 8 wide gape hook – poised and ready to react! This certainly turned out to be the case as I landed another B1 carp quickly after casting out that evening and three more casting fresh bags at showing fish the following morning. Nothing fantastic by Brasenose standards, but for the short amount of time my rods were in the water I was more than happy.

Funny really how the solid bags had shone through as the winning method, nothing new and again perhaps a tad under used. I seem to hear Zig this and Zig that where Brasenose is concerned and there's no doubting their effectiveness. Although on this occasion the attraction of the pellets provoked an instant response, and I would expect any Linear regular to tell me solid bags are still one of their best methods. Well the old favourite worked a treat for me, forming the perfect combo with the new, adaptable wafters!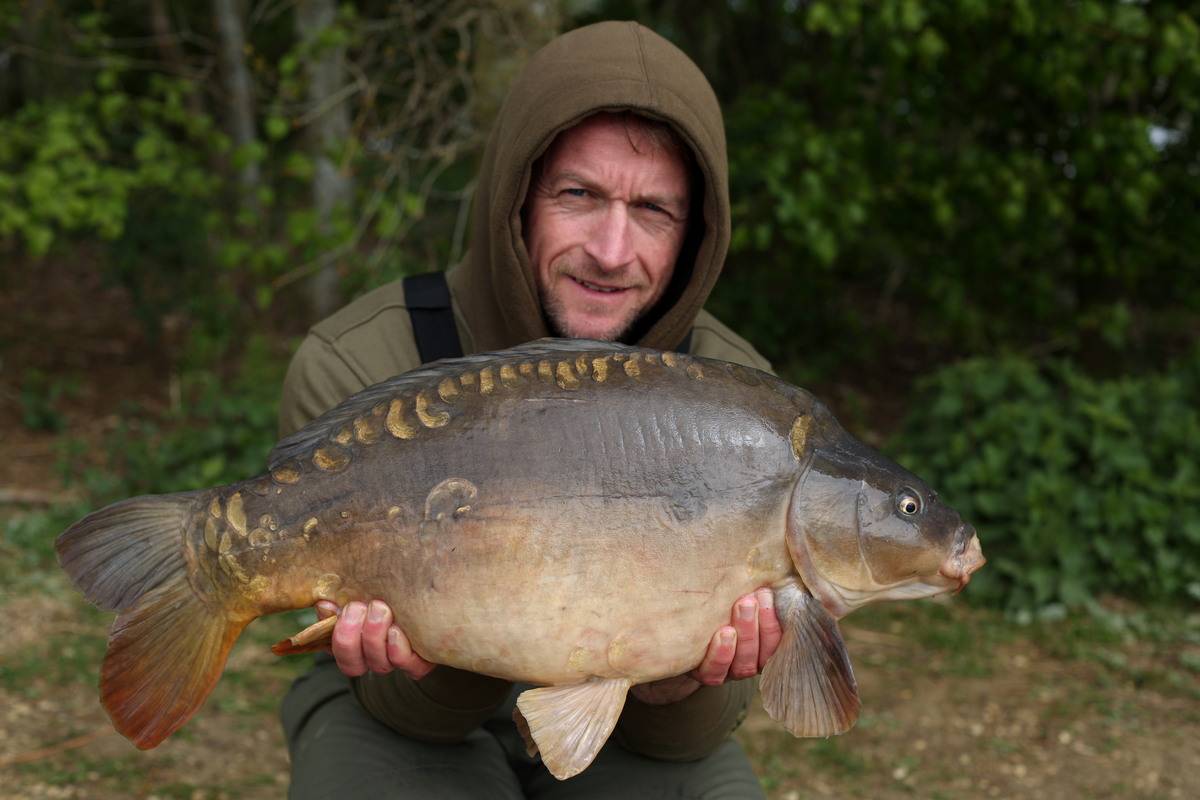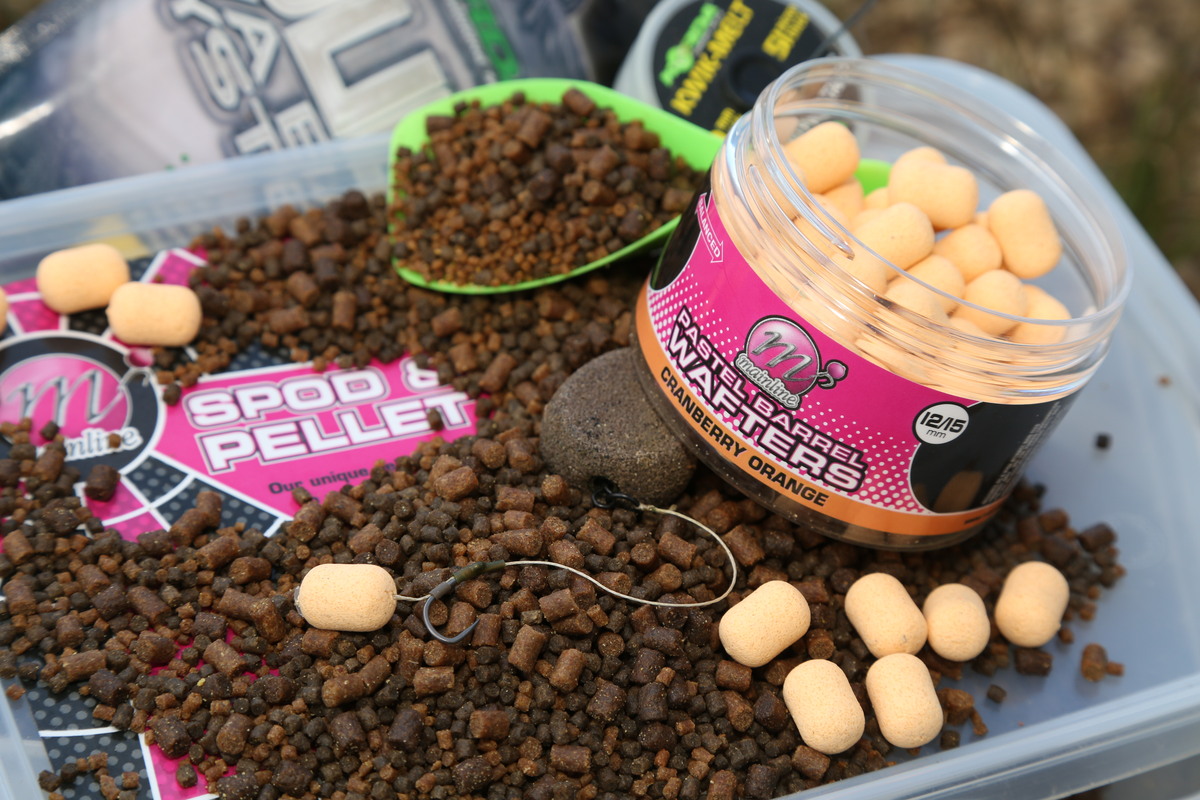 Share this article
0