Mainline
Articles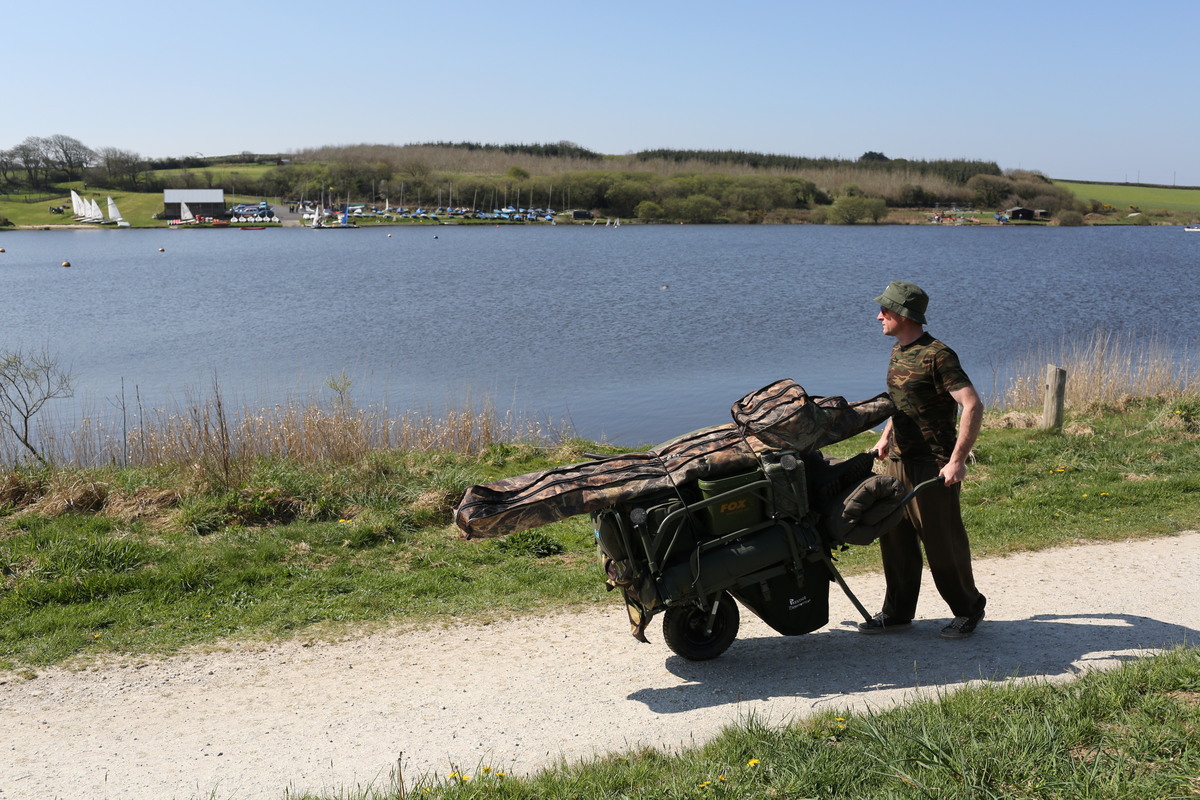 Tutorials
TACKLING BIGGER WATERS!
Cornish carper John Kneebone explains how fishing larger lakes can be a lot easier than you think...
The thought of taking on a bigger water, say a venue over twenty-acres can be a daunting prospect for any carper, but… once you've fished a few lakes of this size you soon realise that there's not too much to worry about at all. In fact there are a heap of benefits to fishing a large lake – and in many cases they are actually easier to fish than a smaller one. Yes, fishing small, compact venues may mean you have fish in front of you a lot of the time, but does this make them any easier to catch? Not always, as these type of venue often receive the highest amount of angling pressure, which in turn can make the carp more difficult to hook regardless of the stock level.

On the other hand, carp living within a big pit or lake are generally except from such angling pressure or can easily escape it and any area heavy with lines. As is the case with any venue, bigger waters do set certain challenges, but in my experience these are not anything too advanced. Quite the opposite, a simple approach is best.

Take the venue I'm fishing today, Upper Tamar Lake near Bude in Cornwall, run by the South West Lakes Trust. A beautiful, well-stocked venue with everything you could wish for, but at just over eighty-acres the first and main test is obviously it's size, not the need for a technical rig. No, a straightforward and uncomplicated approach is what's called for. Perhaps best of all, a sound fundamental fishing approach that won't just help you catch carp from large lakes, but any lake you tackle.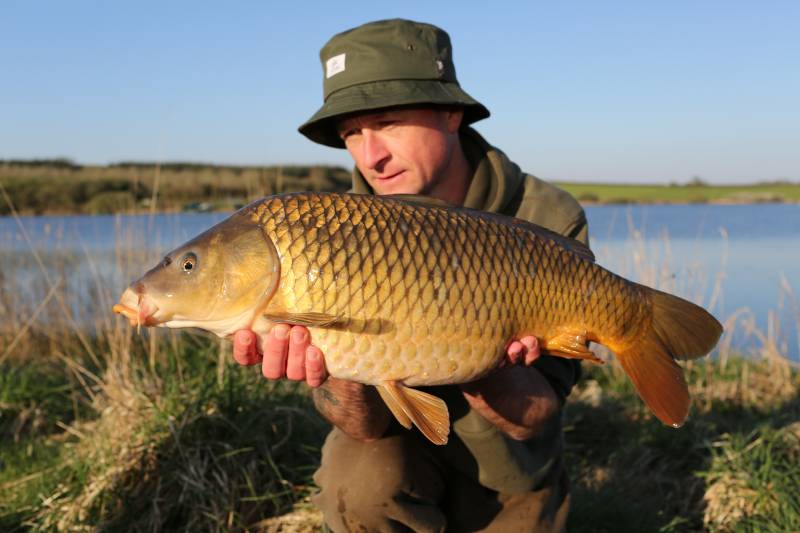 LOCATION
Finding a few fish is important in any fishing situation and obviously an aspect even more vital on a large water where you just can't rely on fish coming through your swim at some point. So location and being on the fish is categorically the very first the thing to put in place where big waters are concerned.

Now I'm not going to kid you here, this can and will mean a lot of walking and looking. Plus in some cases a long push of the barrow when fish are found at the far end of the lake. Finding the fish really is the first step in finding the mid-set that catching carp from a big lake is not impossible. Because you'll soon realise that once you've located some fish a big lake suddenly becomes a very small one. Areas other than a few swims or perhaps just one single feature like a weedbed or overhanging tree become insignificant. You only need focus your attention and approach upon the area in which you've seen fish – just like a small lake.

Of course there will be times when you don't see or find any obvious signs of carp activity, but again this is where larger waters will really help the progression of your approach and teach you some valuable lessons in watercraft. Because things like the wind will have a much greater effect on the carp. In most cases carp will follow a warm wind from the south or west, often associated with low air pressure weather fronts and favourable feeding conditions for the fish. Now something like this may narrow the location of fish down a great deal and when no visible signs of fish are present it's a great place to at least start your session. On the flip side if the wind is cold, say a north or east wind it's worth looking on the back of the wind. Carp are very similar to us in that they generally seek warmer areas, which is exactly the situation I am faced with on this session. The skies are blue, the sun is out and it may look pretty warm, but there is a strong east wind blowing and its absolutely Baltic on the windward bank. This has also placed an affect upon the fish and so I have found success set-up on the back of the wind.

One other thing to consider with big winds on a large lake is the amount of 'under-tow' this creates, which is basically a current like movement of water below the surface. So the surface ripple and in some cases waves may be moving in one direction, but the water below may be moving the other, in turn pushing natural foods and the fish the other way. I find this is generally worth considering when a wind has blown in the same direction for a number of days. An under-tow builds and so the fish gradually back off the windward bank. So it's well worth keeping in tune with the weather hitting your venue before and during your session with a good website like BBC Weather or one of the many phone App's available.

Once you've decided on an area and set-up keep your eyes on the water at all times. Not just for clues within your swim, but also for signs of activity elsewhere, because if the fish move you will need to follow. For this reason its always worth reeling in and taking a look in other areas. Don't be deceived into thinking that without your rods in the water you're not fishing because you are – finding fish is far more important than sitting behind well presented rods in the wrong area.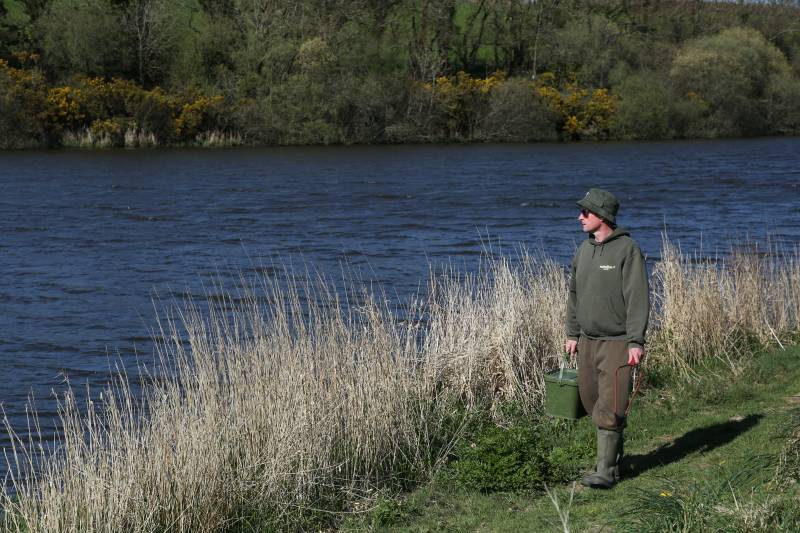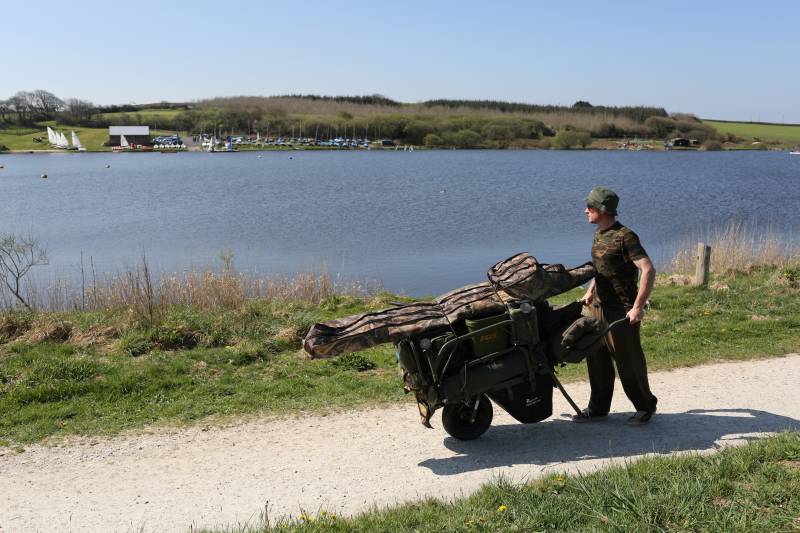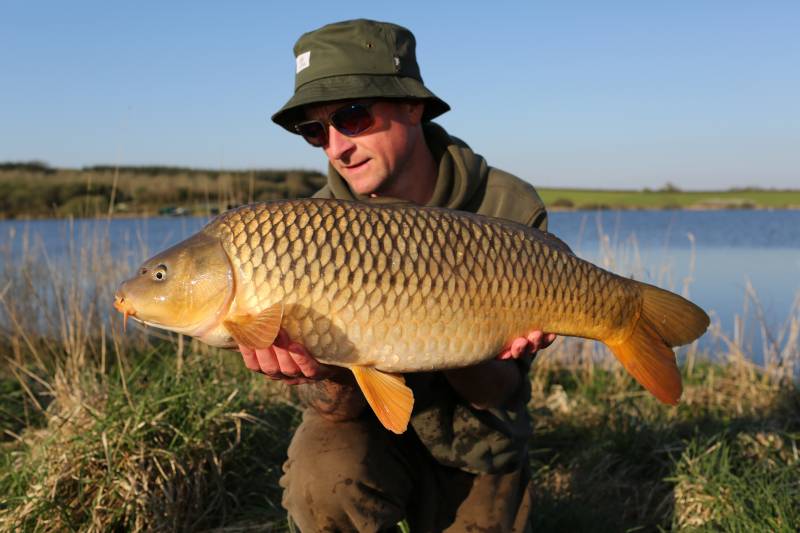 FEATURES AND BAIT
By far the biggest feature on any large water is the marginal banks and the carp will love to patrol them – especially through the summer months. Carp in smaller, more pressured lakes can be wary of being close to bank, but on a big pit where such angling pressure is difficult to inflict it really isn't the case. This may come as a surprise I know, as most people will assume that big waters equal a big cast towards the middle, and sometimes they do, but in most cases the margins offer one of the best features any big pit has to offer.

You can really work this feature, starting at the base of the marginal slope. So get the marker rod out and plumb the depths to find out exactly where the marginal shelf begins. Lots of natural foods for the carp will gather along this area and so it is a great area to target with rigs and/or a prebaiting strategy.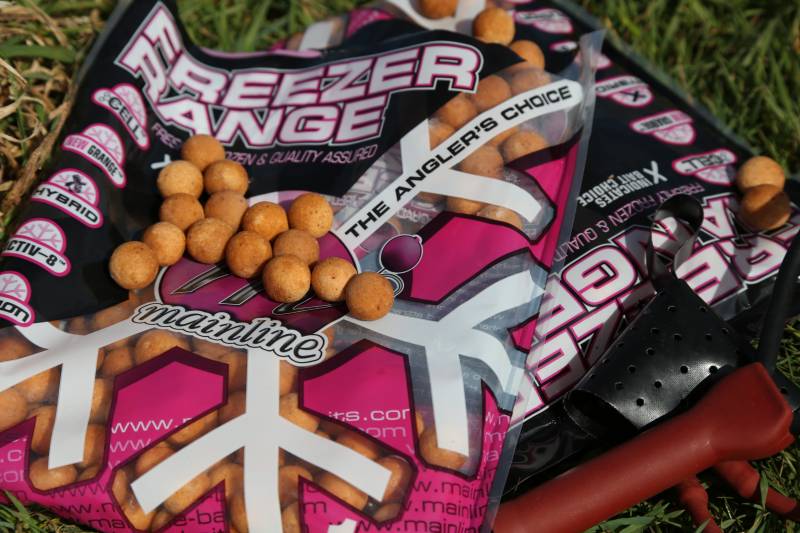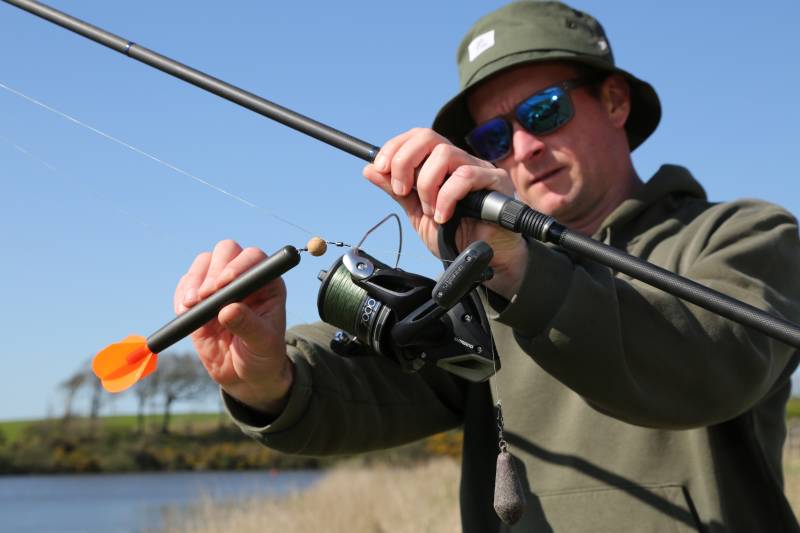 One big misconception of fishing large waters is that you need to apply big beds of bait to enjoy any success, but for me its quality not quantity that really matters. For this reason, 'food source' style boilies are my number one choice of bait, and I will be aiming to gain the 'feeding confidence' of the carp with its introduction. Let me explain: My whole aim by using a food bait like Hybrid boilies is to coach the carp into eating this bait willingly whenever and wherever they find it, because they see it as part of they're normal diet.

So the last thing I want to do is prebait by piling a load of bait into one area or worse still one swim. All that will do is make the fish wary of that spot and the bait. Not what I want at all! I much prefer to apply little quantities of bait around the whole lake – just a handful here and there. As I've said the marginal shelf is an excellent area to target, in between pegs where possible – safe areas where the bait will also be seen as safe.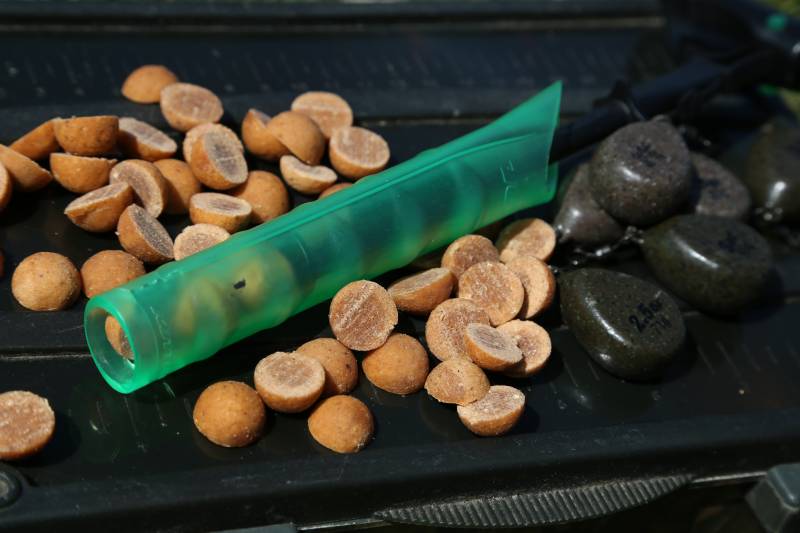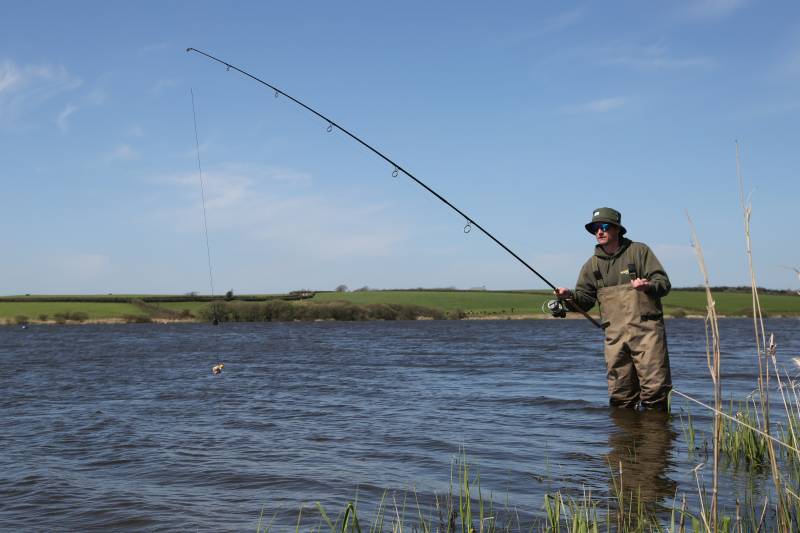 TACKLE AND RIGS
As is the case with bait 'confidence' is again the key word here, only this time it is your confidence that needs to be taken to the max. We've already covered how much effort may be required to get on the fish, so the last thing you want once this is accomplished is your set-up letting you down. Strong, reliable tackle is what's needed, line, end gear and essentially a rig you can trust.

Nothing too fancy is needed where rigs are concerned, as I've said big pit carp are not generally cute and pressured fish. Using a simple rig that you are confident in is more important. So there are no doubts in your mind once the traps are set and you're staring out across a vast expanse of water.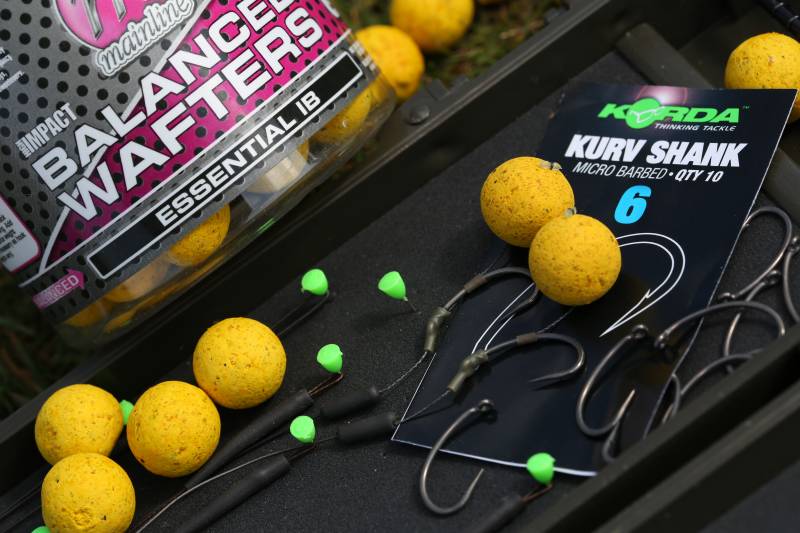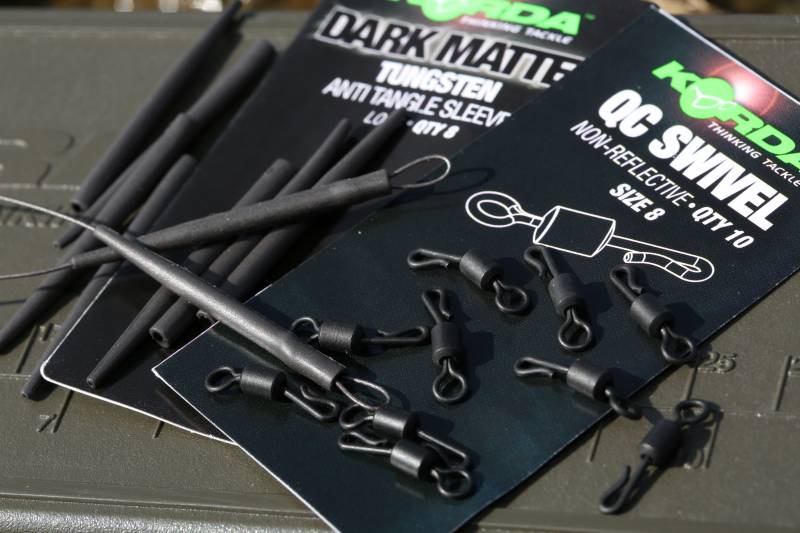 A simple Balanced Wafter rig is ticking all the boxes for me at present: easy to tie, reliable, suitable for fishing over hard and clean spots, as well as silt and light weed when lengthening the hooklink a little. Meaning I can pretty much keep to one single rig, maintaining my confidence and increasing the focus of my approach. What's more the Balanced Wafters are also available within the high attract High Impact range to provide me with bright hookbaits to fish as singles or standout hookbaits within a spread of boilies.

Just like my approach to bait I'm using a presentation I can… well almost forget about - allowing me to place more of my efforts on locating fish and putting the rig in front of them.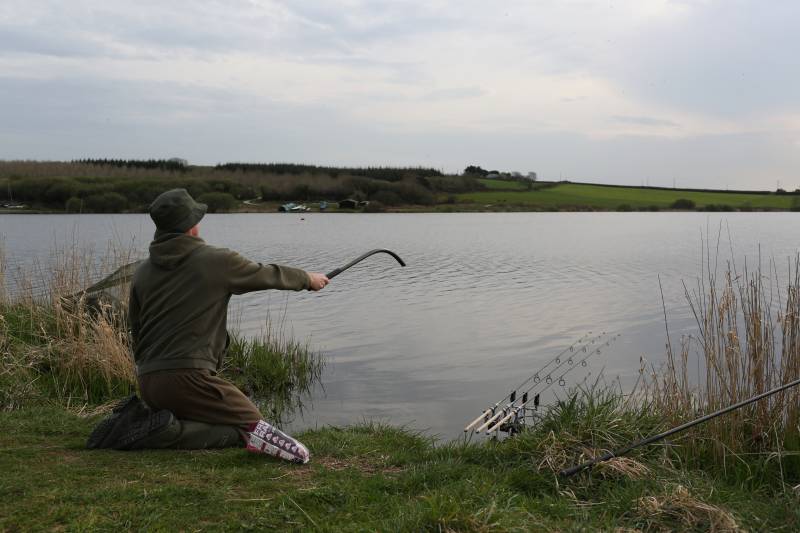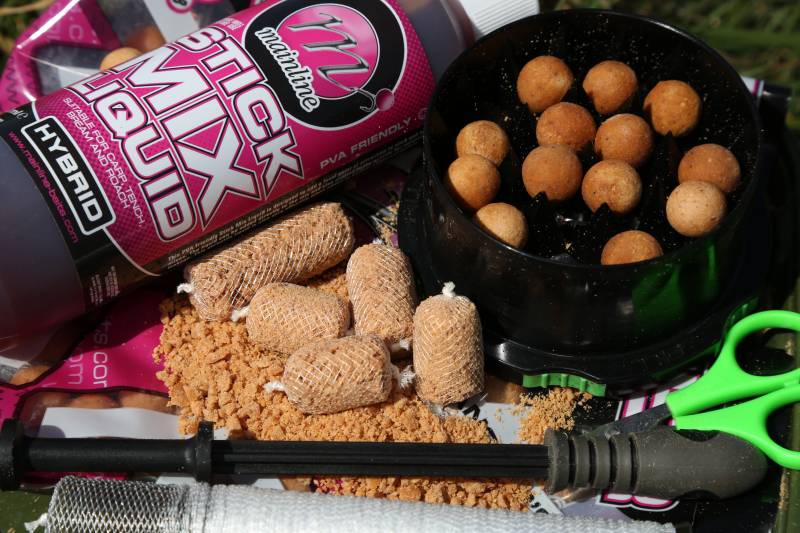 SUMMARY
More room to fish, less pressure and if you choose a venue similar to the one here, Upper Tamar with a high number of fish, the benefits of fishing a big water can also be massive. Although I think one of the biggest things to be gained from fishing a large water is the simplicity of approach and what it teaches you: Location and watercraft, feeding habits and bait application and essentially that rigs don't need to be complicated, they just need to be in the right place! Fundamental elements that will make you a better angler, with a better catch-rate wherever you fish!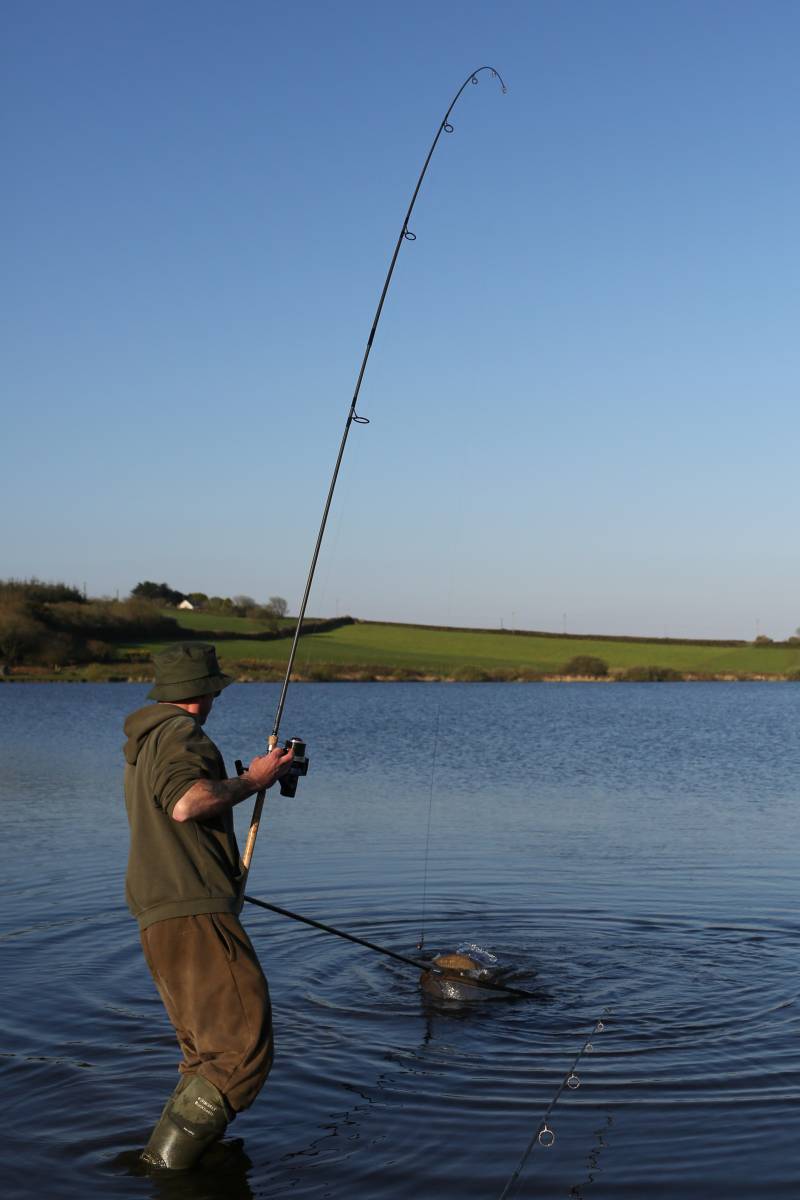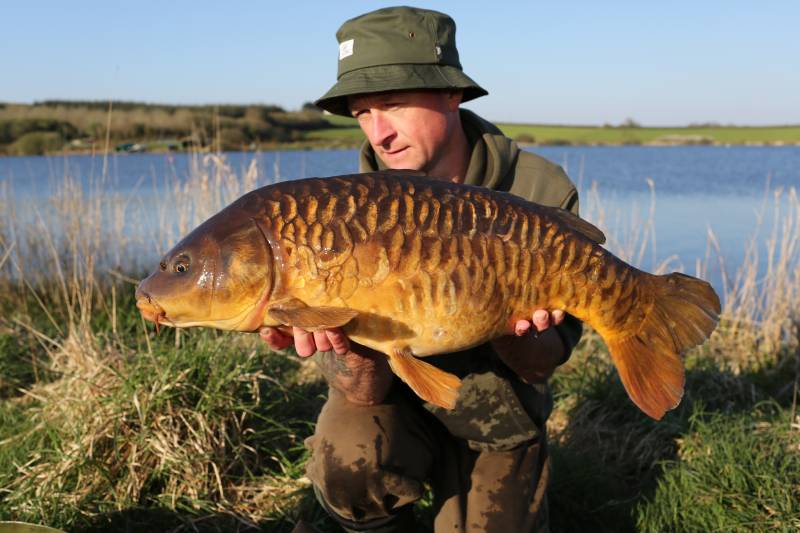 VENUE: Upper Tamar
SIZE: 81-acres
ADDRESS: South West Lakes Trust, Kilkhampton, Bude, Cornwall, EX22 9SB
PHONE NUMBER: 01566 771930
WEBSITE: www.swlakestrust.org
Share this article
0