Mainline
Articles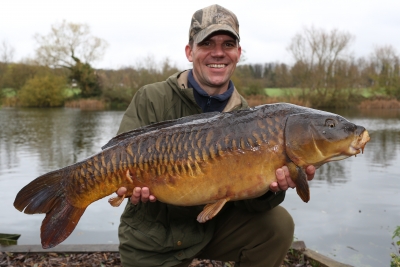 Tutorials
THERE'S ALWAYS A CHANCE!
Pete Castle is one carper who believes there is always a bite opportunity somewhere in the lake – even in the most unlikely of circumstances as we are about to find out…
With a young family and busy job, I guess I fall into the 'limited fishing time' bracket of most anglers out there these days, but do you know what? I can't say I find this lifestyle overly prohibiting when it comes to catching carp.

After all, you should always try and fish to your strengths, and I'd like to think mine were being mobile, using good watercraft to find the chance of a bite (there is always one somewhere) and generally achieving this despite a lack of bankside time.
Yes, okay there may be plenty of times I'll need to bivvy-up on the bank, trips abroad and things like that, but for the most part I'd much rather not be constrained by the need for overnight kit.

Nor will I dispute that focussing your approach in one peg with all your rods isn't a good tactic because it is. Encouraging a prolonged feeding spell by the fish in one area can often produce numerous bites and big hits of fish… but for me, putting perhaps just one rod in the right spot if only for a few minutes can be equally effective.

Walking the banks, priming spots, flicking a rod or two into an area for half an hour or so and a combination of mobile, stalking-like tactics may seem very 'Summery', but you'd be wrong. They are equally adept at sourcing some action in the colder months. In fact in some scenarios it's easier to do in winter. The banks are quieter providing more space and more opportunities to make your time count – even on a short day-session like the one I'm on today…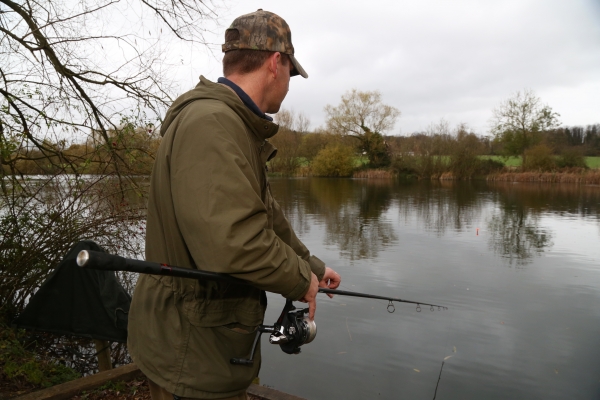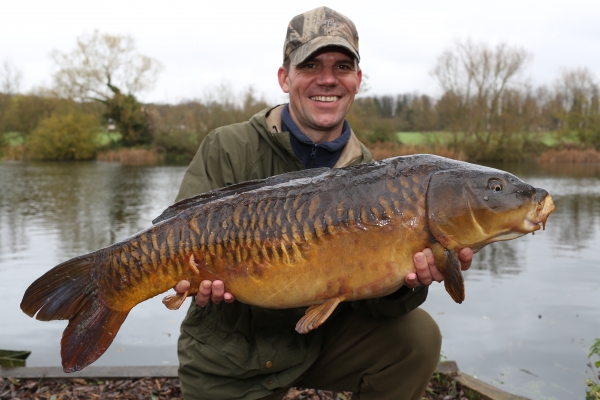 With any type of winter campaign, it's vitally important that you try and pick the right kind of venue – one that can not only meet your goals, but also suit your time on the bank.
So firstly a good head of fish will always be a massive help - something that's not a problem with venue I'm at today, Cleverley Fisheries Ladywell Lake, which also ticks another big box for me. The lake is fairly shallow throughout, just three to four feet deep in places and this is perfect for my style of winter fishing i.e. short sessions (as little as 3-4hrs on occasions) and being mobile and active.

Why? Well without a significant deep area to hold-up in, carp living in shallower lakes will often remain fairly active through the colder months.
Another plus point is that I can practically see every spot I'd like to fish close to the bank, especially in the gin clear water – an essential part of my approach that I'll cover more in a second.

If I climb a tree or view the water from any elevated position, on most days it doesn't take long to locate a few fish cruising about. Now with just a matter of hours to achieve a bite or two within a short day session, being able to quickly find fish is an obvious advantage!
TACTICS AND APPROACH
Pretty much the whole focus of my approach is to try and put my rig(s) in as many bite opportunity situations as possible - which means that actually flicking a rod out may only be a small and final stage to the process.

Walking, looking and priming spots or likely areas of the lake are therefore the first and most important elements of my approach. With the banks that bit quieter if not completely empty, you really aren't restricted to a single swim. So as I mooch along the bank I'll prime any prospective feature I come across with a handful of bait – over hanging trees or snags, as well as clean spots on the lakebed.

That's not to say I'll ignore areas further from the bank, because should I come across any carp activity, say a fish shows out in the lake, I will stop and cast a couple of rods to the area. Although if action is not forth coming, I'll not stop for too long and return to my mobile approach.

It's this 'active' style of fishing that will also be applied to the spots I've found and baited near the bank. I'll only fish them for short periods, say 20-30 minutes and ideally when fish are visibly in the area. After which time I'd hopefully either of caught one or know that a bite is imminent – if not I'll lace the spot with a little more bait and move on to another.
Travelling light is then essential to mobility, as is having things close to hand and ready to go should any chance of putting a bait in front of a carp arise.

It's nice to be able to wander about carrying just a few bits of tackle, but to be honest it's far better to utilise your carp barrow if you have one. With all your kit well organised on the barrow there's no need to unpack and repack anything other than your net. Meaning you'll get yourself into a fishing situation quickly, easily and better still more often.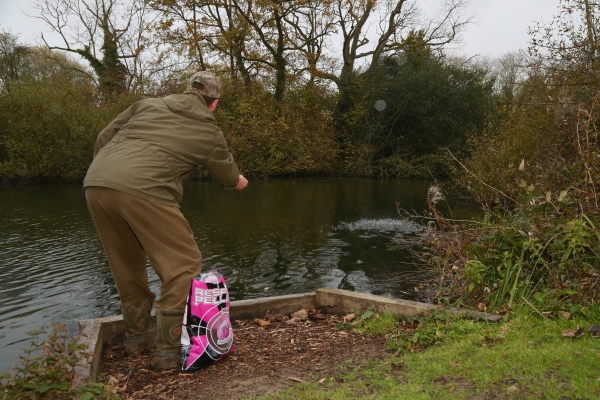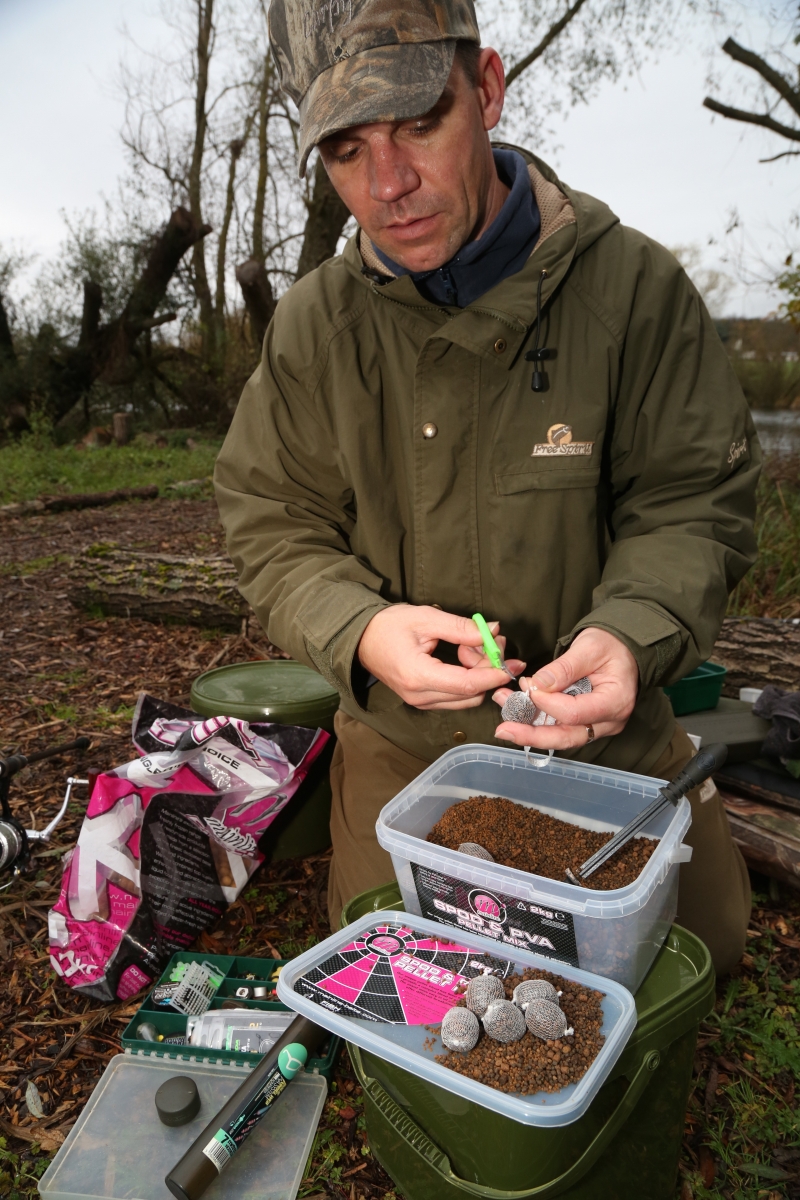 BAIT
"THE BALLS OF BAIT THAT ARE ALSO EASY TO SEE AGAINST THE BOTTOM BEGIN TO BREAKDOWN INSTANTLY, RELEASING A MASSIVE AMOUNT OF ATTRACTION FROM WHAT IS ESSENTIALLY A VERY SMALL AMOUNT OF FOOD – PERFECT!"


As the appetite and feeding activity of the carp is generally reduced through winter, getting your baiting levels right can sometimes be a tricky affair – especially when your priming and baiting a lot of spots around the around the lake.
You obviously don't want to a give a fish its feeding fill on one spot before fishing it – so the food signal and attraction of the bait is one of the most important parts of its function.

Groundbaits and carp pellets such as Mainline's Response pellets that will breakdown even in cold water to release both flavour and particle attraction are ideal - as well as liquid additives like Meta-Mino and the syrups or Stick Mix Liquids again from Mainline that will perform well in cold water.

These baits will breakdown quickly, so to ensure a few food items remain on my spots and as a good indicator as to if feed have fed on them, I'll also add a few whole and chopped Cell boilies.

With the inclusion of the Groundbait or a Stick Mix powder the whole lot can be easily balled-up, which then also increases accuracy as you dispatch the bait with an underarm throw or catapult.

The balls of bait that are also easy to see against the bottom begin to breakdown instantly, releasing a massive amount of attraction from what is essentially a very small amount of food – perfect!
HOW TO… MAKE-UP PETE'S GROUNDBAIT BALLS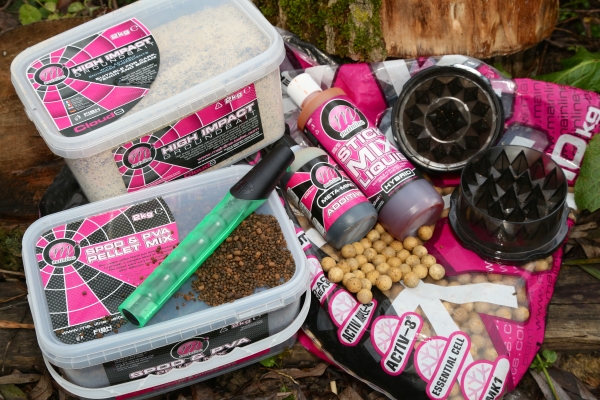 RIGS
When it comes to rigs there really is no need to overly complicate things. For me the most important things regarding rigs are firstly having a few tied-up prior to my session and ready to go, so no time is wasted on the bank. After that a consideration for the conditions is then important.

The water of many lakes will turn Gin clear so a fluorocarbon hooklink material that's virtually invisible in water will be included. This also helps a great deal with the mobile side of my approach. As in, one minute I could be fishing over silt and then fishing over gravel the next - being so inconspicuous fluorocarbon works well over both.

As I've said there's no need to complicate things, so a Cell bottom bait goes on the Hair and I'll nick a small PVA mesh bag of pellet onto the hook. The perfect mouthful for my primed spots and bottom fishing – job done!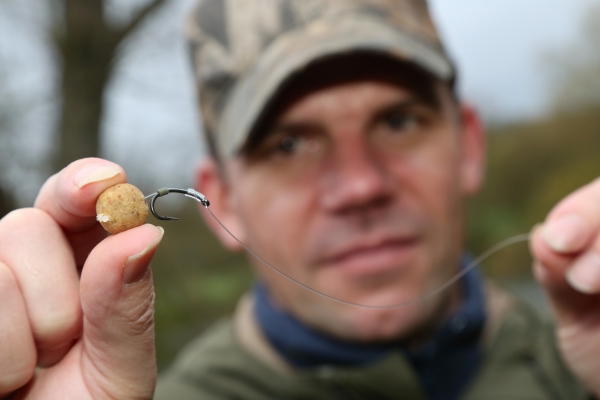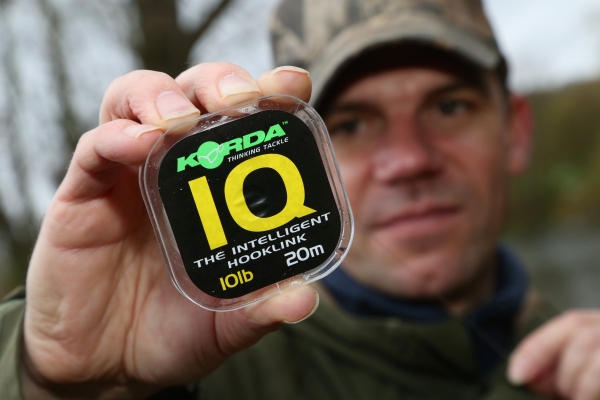 EXPECT THE UNEXPECTED!
With a mobile approach, where you're going to cover a lot of ground or rather water, you can be surprised by what you'll sometimes encounter and some of the behaviour by the carp.

For example the lake can seem dead and devoid of fish for hours when suddenly an hour of sunshine, a change in wind direction or for no good reason at all the fish can suddenly come on the feed. So first and foremost never stop watching the water to notice and grasp any such opportunity and as you do so always be thinking about where in the lake a bite may be?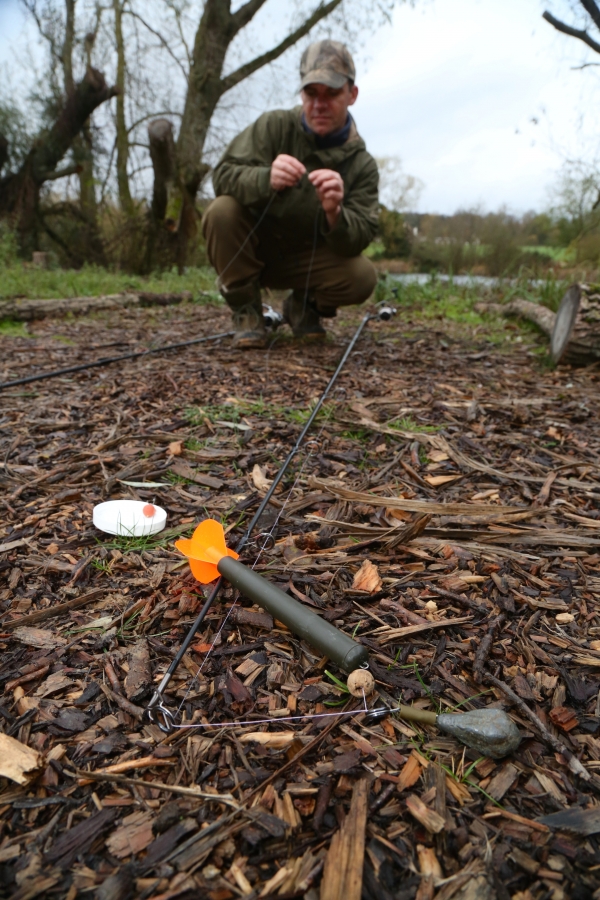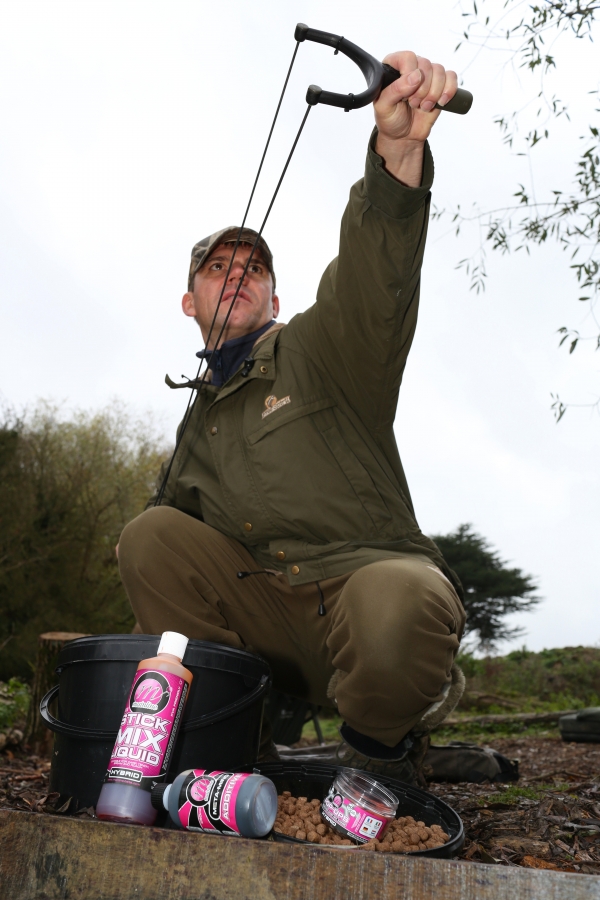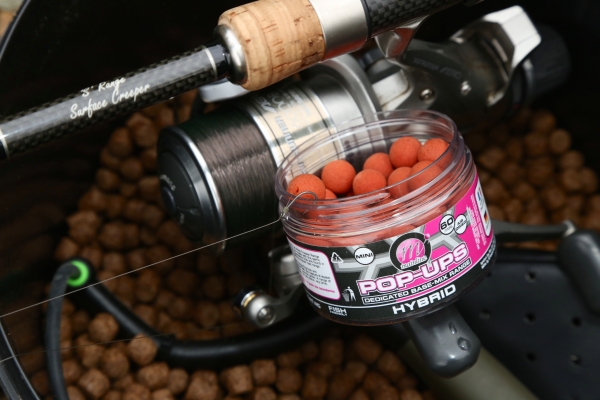 That includes every part of the lake too – so not just the features and lakebed of the venue, but the whole of the water column and surface layers. On countless occasions I've walked and walked a lake trying to locate a few only to climb a tree and find the fish up very high in the water.
This obviously brings Zig Rigs into play, but it's also worth remembering that if like me you're targeting shallow type lakes that fish are never going to be far from the top. So when they are high in the water that may only be a few feet deep, surface tactics can be one of the best ways to formulate a bite.
I'll always have some surface tackle on the barrow somewhere in winter along with a few mixer biscuits, because you never know…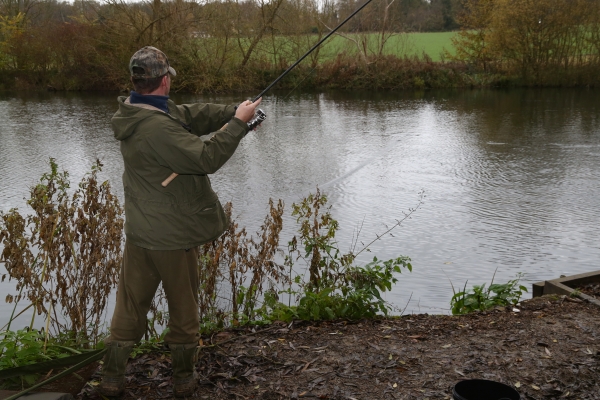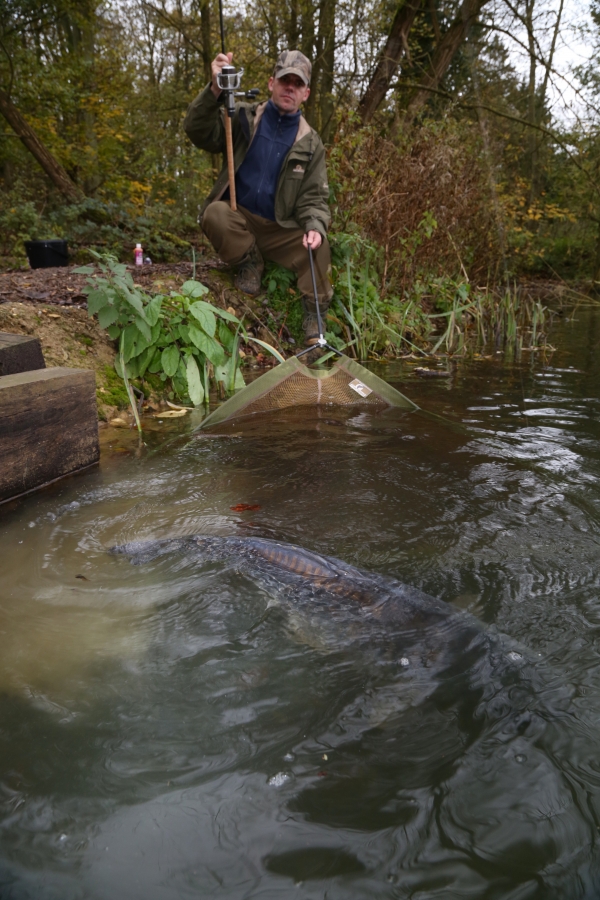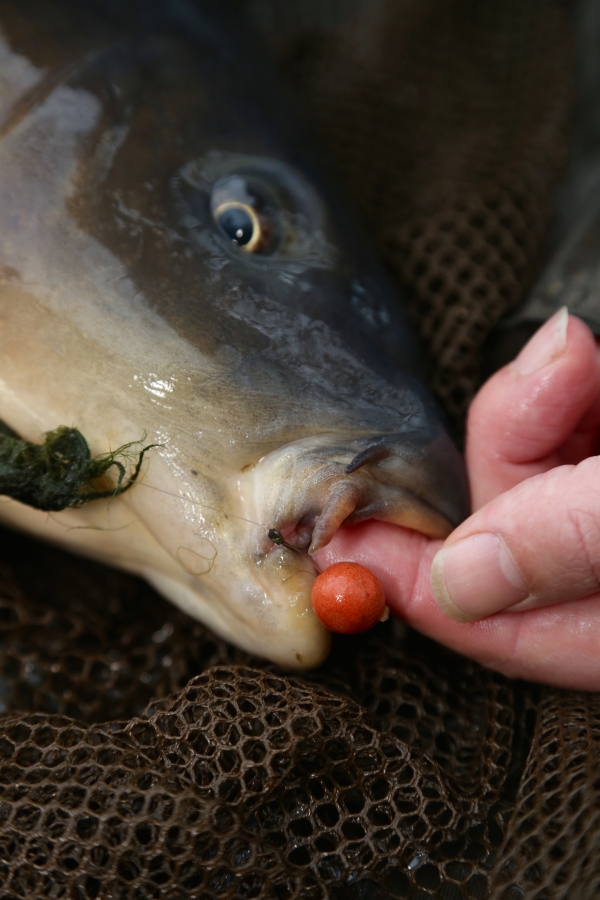 SUMMARY
Lets be honest here, there are plenty of times in the winter where a cold night in the bivvy isn't all that appealing and it takes a fair amount of self motivation just to go fishing in the first place. If that's the case just don't do the nights – trust me short day-sessions can be just as, if not more productive.

You'll be surprised how much more you can discovery once you're approach is mobile and no longer static, bivvied-up in one swim. There is always a chance somewhere in the lake; you just need to find it!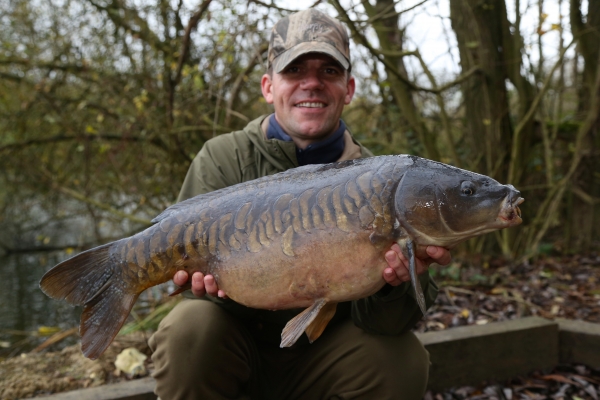 Share this article
0