Mainline
Articles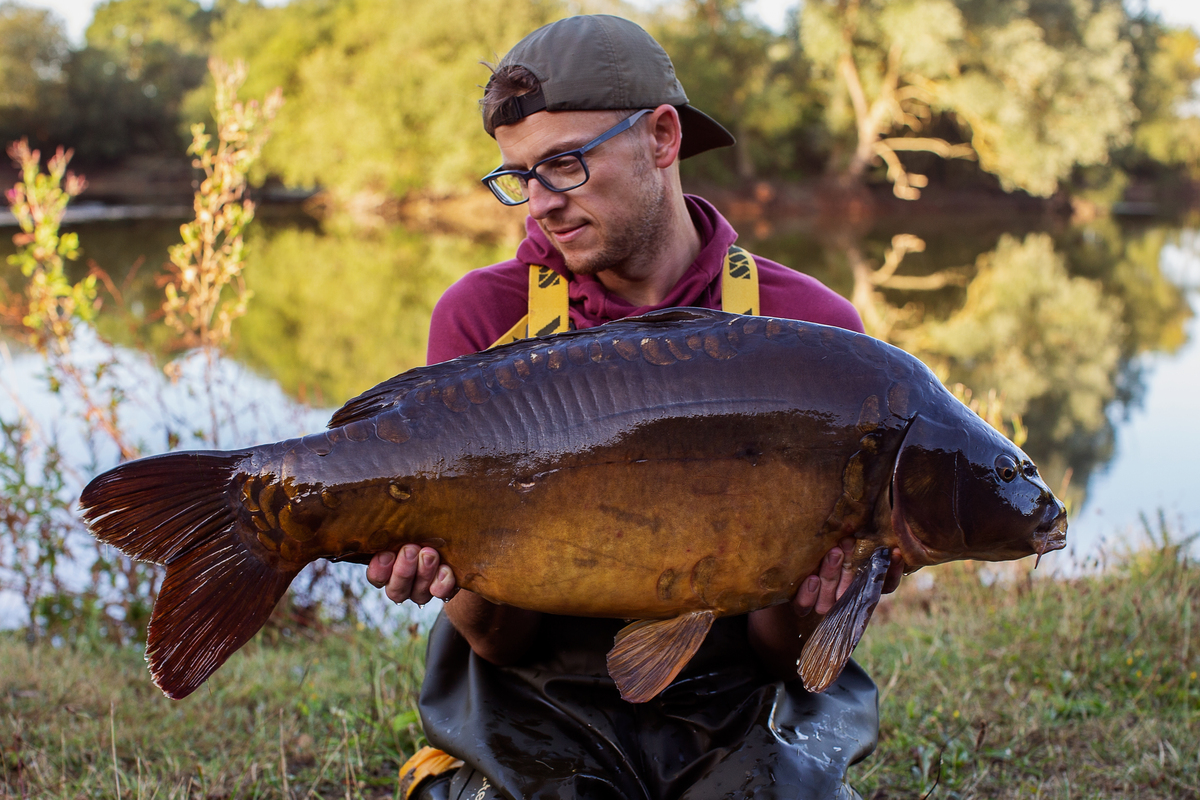 Tutorials
PARTICLE POWER!
FROM A HIGHLY ATTRACTIVE FEED TO PROVIDING SUPER TOUGH HOOKBAITS, NEIL SPOONER EXPLAINS WHY YOU SHOULD EMBRACE THE POWER OF PARTICLES!
Like most anglers I guess, when I think of carp baits, one of the first to cross my mind will always be a boilie - carp absolutely love these nutritional balls of food, but.. there are still occasions when another type of bait comes to the fore and that's particles!
Again, and just like boilies, the taste buds of the carp can be sent into a ravenous mode of alertness by particles. Why? Well similarly, particles can contain some serious levels of attraction via natural oils and sugars, not to mention an array of varying textures for the carp to enjoy. For these particle textures to be correct and safe to the carp, it's of the upmost importance that the particles are prepared and cooked correctly. Fortunately, Mainline have removed any preparation worries you may have by suppling the Power+ Particle range of mixes infused with proven carp pulling attractants such as Mult-Stim and Cell.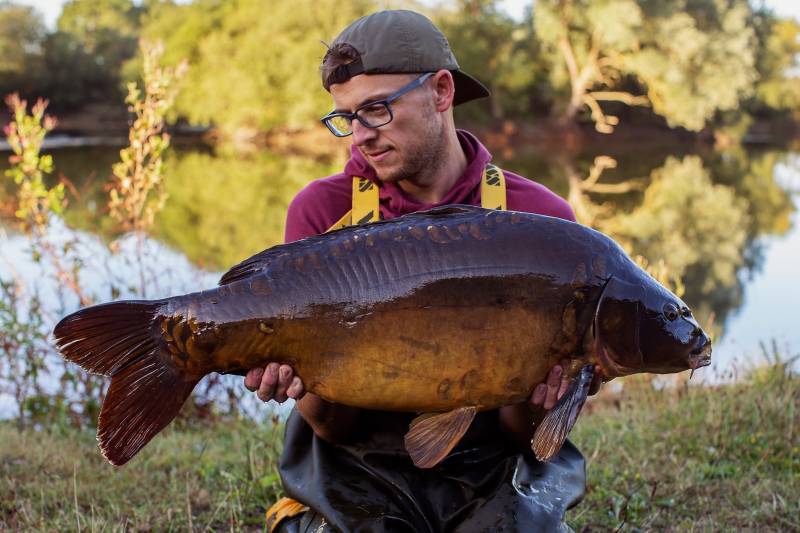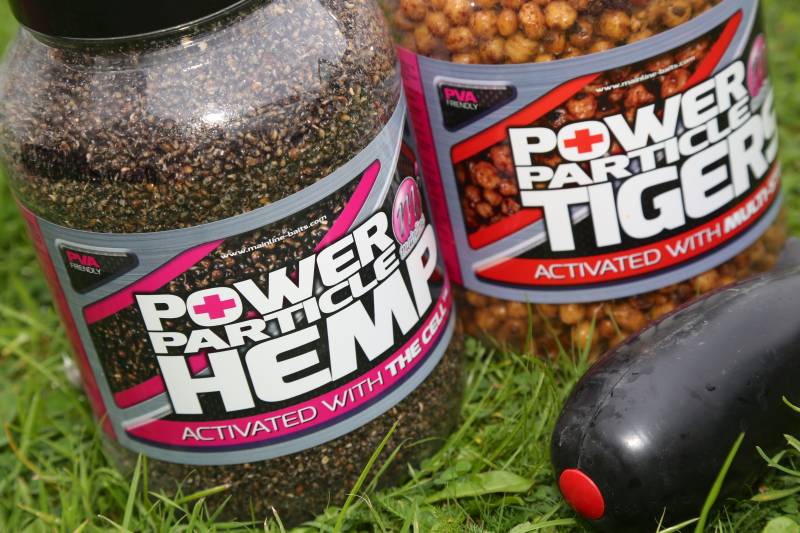 Particles also vary in size from micro sized seeds such as hemp through to larger pieces like maize and tiger nuts, all-in-all providing loads of bits and pieces to interest the fish and encourage them to feed. What's more, with so many small items within a particle mix there's no easy feed for the carp, as they very often become preoccupied on finding every last morsel of food. Meaning they have to stay in the feeding zone for longer, dramatically increasing your chances of a bite!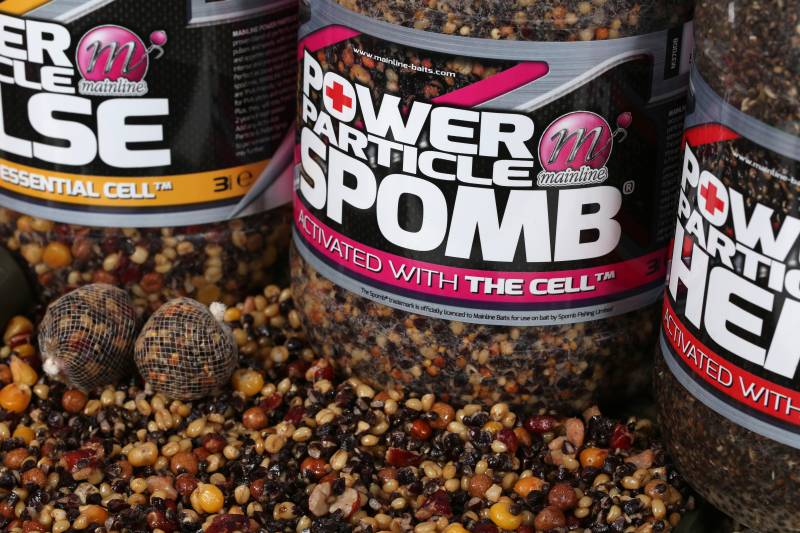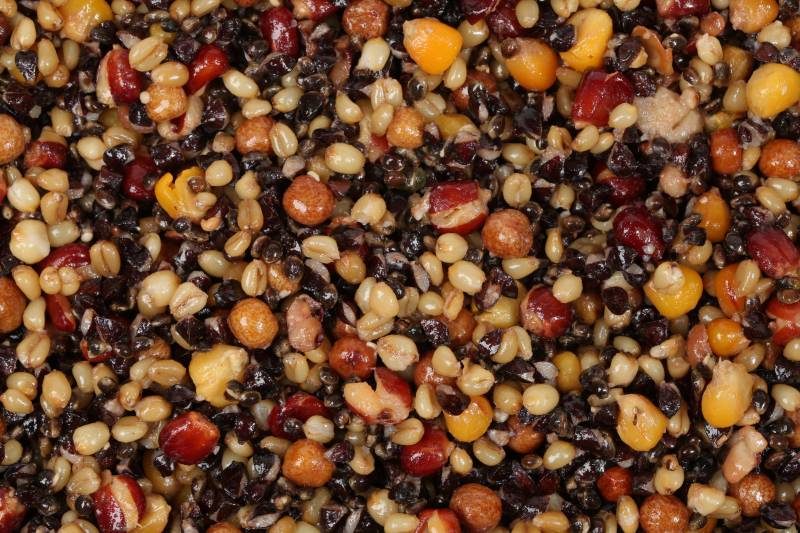 Although when it comes to particles its not just all about using them as feed and free offerings, as they also make brilliant hookbaits too. Maples, maize, tiger nuts, they all make great hookbaits that subtly match your feed to sit unobtrusively within your baited spot. One of my personal favourites is the tiger nut, well two tiger nuts to be precise; both combined with the buoyancy of some cork to create a 'critically-balanced' hookbait that's perfect for hooking fish feeding tight to particles on the deck. Best of all its dead easy to set-up as I'll show you here...
HOW TO TIE SPOONERS BALANCED TIGER NUT RIG!
Tie Spooners Balanced Tiger Nut Rig!
SPOONS TOP TIP!
Perfectly prepared and packed with attraction, Power+ Particles are also PVA friendly. Meaning you're not just limited to spodding them out, but can also use them in solid PVA bags or PVA mesh bags simply nicked onto the hook to present a small pile of particle around your hookbait!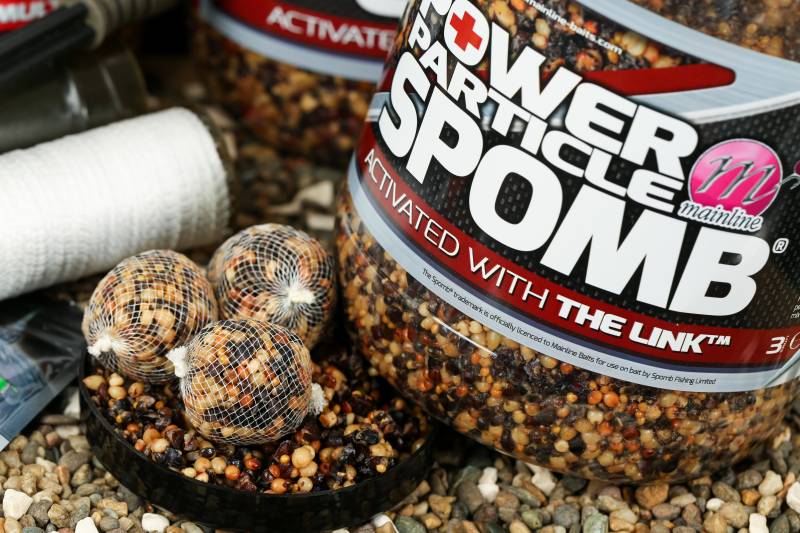 Share this article
0