Mainline
Articles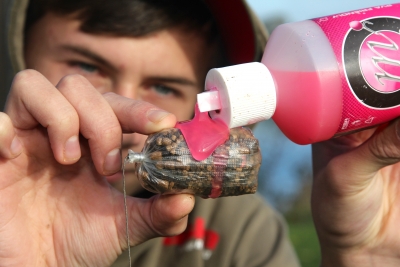 Tutorials
HOW TO TIE-UP GLUGGED SOLID PVA BAGS
Mainline carper, Harry Law explains why he feels solid PVA bags are such a good tactic and how he likes to put them together...
Out of all the tactics I've come to use, casting out Solid PVA bags has certainly become one of my favourites, simply because there are so many advantages. Firstly the anti-tangle qualities are excellent - with everything packed into the bag that doesn't melt until it's safely on the deck there's not much that can go wrong when it comes to the presentation of the rig.

Rig-wise I like a short section of braid for my hooklink that will link the resistance of the inline lead quickly for a good hook hold. This presents a trimmed Mini Dumbell pop-up, balanced with a shot just under it on the Hair or one of the new Balanced Wafters, which are perfect for the job. Hovering within the Spod & PVA Pellets and contents of the bag.

Like I say it's a great presentation; feed, rig and hookbait all in one spot ready for a bite, which makes bags not just a good 'one cast' method with little disturbance, say when casting at a showing fish, but also a neat way of fishing within a bed of feed.

One last thing I like to do is add a boost of attraction to help the fish zone in on the bag. The PVA friendly Stick Mix Liquids and Particle & Pellet Syrups are ideal. Not only can I add these to the hookbait and feed prior to making the bag, I can also add them to the outside of the finished bag and even squirt some back inside the PVA.

Due to the bag protecting the contents ahead of the PVA dissolving on the bottom, they are equally suited to fishing pretty much any kind of lakebed, even chod and light weed. It's a tactic thats brought me plenty of fish and one you should definitely be giving a go!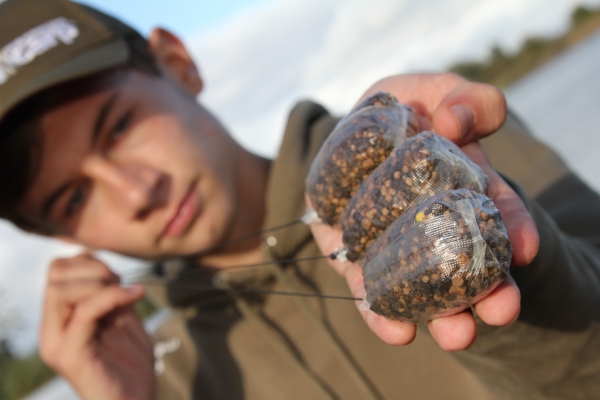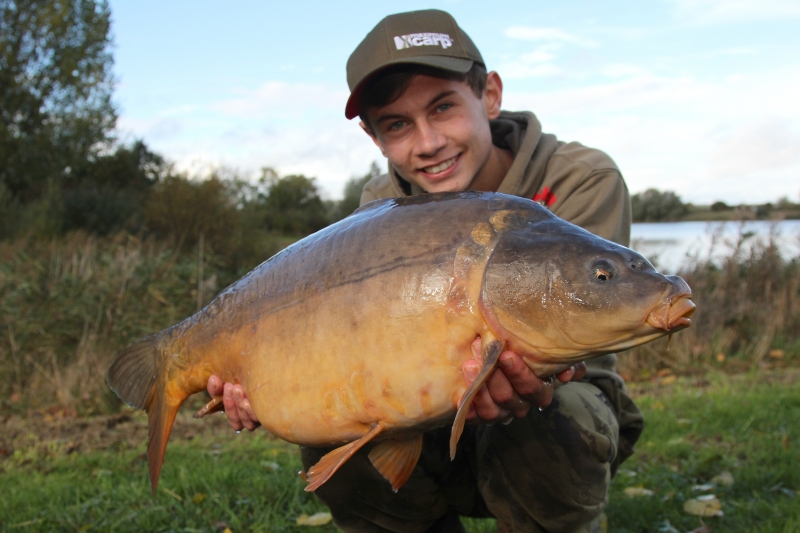 Share this article
0