Mainline
Articles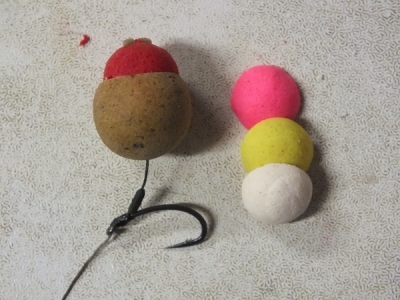 Tutorials
FLURO TOWERS – A Visual Advantage
In this this short article David Chancellor gives the low down on one of his favourite presentations - The Refresher Rig!
Over the years I have often enjoyed great captures as the water temperature decreases and our chosen quarry become less active. One of the methods which has always bought me success is what I call the "Refresher Rig" because it reminds me of my favourite boyhood sweets. Much like me, the carp seem to find this presentation just as appealing and I believe the visual colours combined with the mixed aromas is something that gets you inquisitive takes at times when all else is failing.

The Mainline Hi-Vis Pop Up range is absolutely perfect for constructing this presentation as it affords you a great selection of vibrant colours and superb flavours, which, when combined, offer you multiple attractions. Why limit yourself to one colour and one flavour when you could be combining all the pulling power attraction of several together! My personal favourites are yellow pineapple, pink Fruitella, red plum and either Pink & White Fluror Cell. As the colder months approach I will also down size my hook-baits to the 10mm version although for bigger fish and during the summer the 15mm versions are just as effective.

Here is a step by step guide of how to prepare and present this winning combination:
With a three disc presentation its important to note that I slide the sinker up tight to the shot. This not only helps to lock the shot in place but it also aids separation once a fish has taken the bait which increases the chances of the hook taking hold. The sinker could also be pushed down against the hook shank which greatly improves the kick out effect synonymous with the KD style presentation achieved by whipping up past the hair. The hair length is also important; the bottom disc needs to be level with the bottom of the hook so a longer hair is needed for higher numbers of disc.

In Summary, the combination options for the Refresher and Vizdom presentations are endless. My favourites are a combination of Milky Toffee, Fruitella, Pineapple Juice and Red Plum for the Refresher Rig and for the Vizdom rig you just can't beat a Cell bottom tipped with Pineapple Juice or New Grange tipped with Red Plum, two deadly and irresistible combinations.
Share this article
0