Mainline
Articles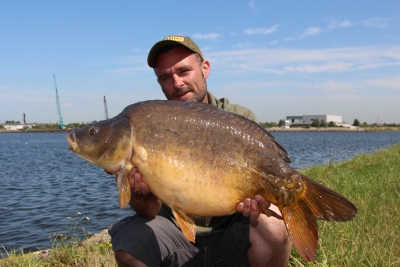 Tutorials
A Belgian Break
Scott Callison recalls a recent trip across the channel to fish the canals of Belgium...
After a friend sent out an invite to a group of us to join him on a trip targeting some large Belgium canals, I had initially declined the offer, as I wasn't really feeling it at the time. Work was manic and family life was as hectic as ever. Then, a few weeks before the lads were due to go I suddenly thought, what the hell, I need a break and the chance to fish for carp that we really knew little about was to good to pass up!

With a bait order sorted and my stock of leads and hooks replenished, a mate and I were in Dover awaiting the ferry to Calais, and set on our way to meet-up with fellow Mainline carper, Chris De Clercq who was waiting for us in Oostende, Belgium. Chris's knowledge of the large canal was second to none, and we could certainly do with some tips on how to tackle this 28km stretch of water, as we only had three nights fishing and wanted to make the most of our time. His hospitably was top class, firstly taking us to the local post office to buy our fishing permits and then inviting us to his house for lunch and some light carp talk. After prebaiting a few areas where the carp regularly visited, we settled in a quiet corner of the canal for our first night. Although we knew that even if we caught fish we'd probably be off to another spot in the morning, as the fish moved constantly up and down the canal. Having a lead about it was soon clear that there was some great marginal shelves and the ideal place to position some baited rigs. The Belgium fishing permit only allows the use of two rods, which were fished in different depths, with some boilies over the top - not much, just enough to hopefully pick-up a bite. Then as night fell Chris and fellow Belgium carper, Jan arrived for a social, bringing with them some Belgium treats; Duvel beer - cold and with glasses too! The night was soon over and with it a blank one at that, although there wasn't anytime to dwell on that as we were soon off for a drive round looking at some other spots we had in mind.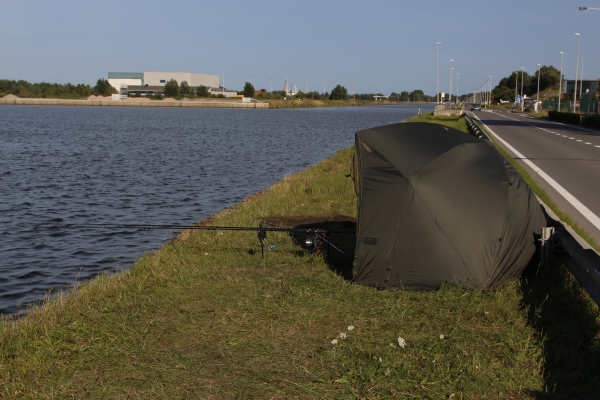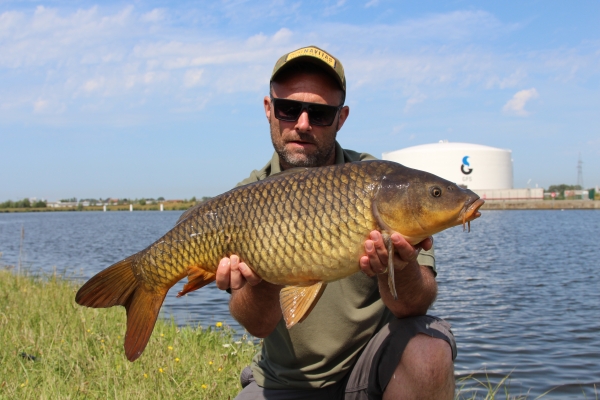 The industry along the canal was clear to see, and with this comes the use of the canal water for cooling. Where the water goes straight back into the canal via outlets, so we opted to fish these 'water-flow' features for a couple of hours. After bouncing a lead around I found a couple of nice spots, one at the mouth of pipe and the other on a shallower area. Where I then introduced some mixed boilies (Cell and a new prototype bait). Within an hour or so my right-hand rod melted off with the hooked fish travelling parallel down the bank. After following it down I soon had it under control and netted. No sooner had my first Belgium carp had it's picture taken and I was in again. This time the left-hand rod was away, and again there seemed no stopping it. The fish went 60yrds down the bank through my mate's rods – after another 'epic' battle the second one was safe and smiling for the camera. Although not the biggest fish the canal had to offer they were giving me some great sport, real close quarter carping!

The fish were certainly moving along the canal now, but little did I know what the next three hours had in store. I still kept the baiting light; a couple more handfuls of boilies on the spots, but this time with some Tiger Nuts that had been soaking since December 2013! I like to prepare my nuts and leave them fermenting for at least a year or more, they only improve with age in my view, and with my baiting approach I wanted to offer the carp something a bit different. With the arrival of two more friends, we sat there deciding whether to stay here for a night or move on again. Our thinking was the group of fish were moving and I was picking them off, then I had another absolute belting take. This one turned out to be the most sorry looking carp I'd seen in a while, but the fish were still here so the guys got their kit out and started to set-up.


While the guys were setting up, I sat tying some rigs. I kept it relatively simple and opted for a Multi-rig about twelve inches long on one rod. This was made up with G-Force Blackout and Straight Point hooks. This is a great combo and has caught me loads of fish in the UK. My other rig was a length of 35lb Blackout, a size 4 Curved hook and a line-aligner to aid in turning the hook, I also added a hook ring swivel to attach the bait. This is another rig I have 100% confidence in!

As I sat there, the right-hand rod was away again! This time the fish travelling straight out into open water. This fish felt different, but I kept quiet while playing the fish because I never liked to tempt fate by saying 'this feels like a better one'. We'd only just spoken to Chris about the low stock of mirrors in the canal; around 150 have been introduced since 2009. Surely this wasn't one of them, then the fish rolled in front of us, we all turned round and said 'it's only a bloody mirror'! Getting the fish in the net was the easy bit; hoisting it up 8ft from the water was the difficult part. Once up on the bank I decided that we'd better weigh this one as the locals have records for these mirrors. When the fish went in they all had their photo taken with a number. This mirror went 26lb and I was over the moon with it! Even more so when I found out later that it was an unknown mirror - one that may not of been caught before. I came to Belgium for some new surroundings and a chance to fish for carp that still had an element of 'wild' around them. I knew I wouldn't get a PB, but to be honest and without saying the old cliché 'size isn't important' it really wasn't.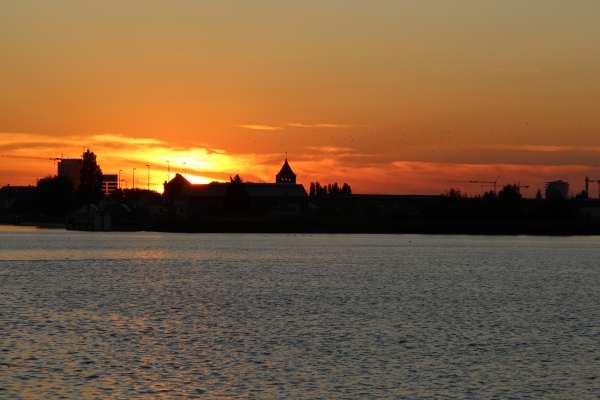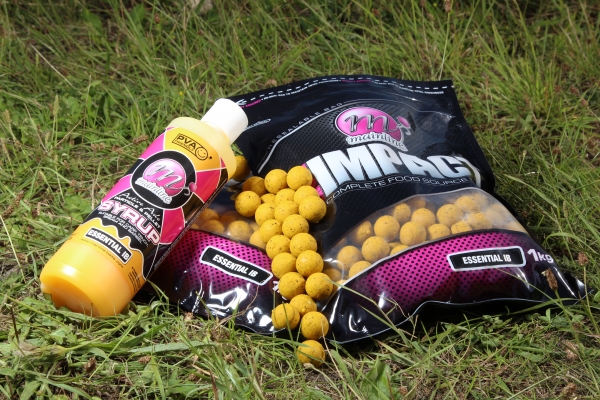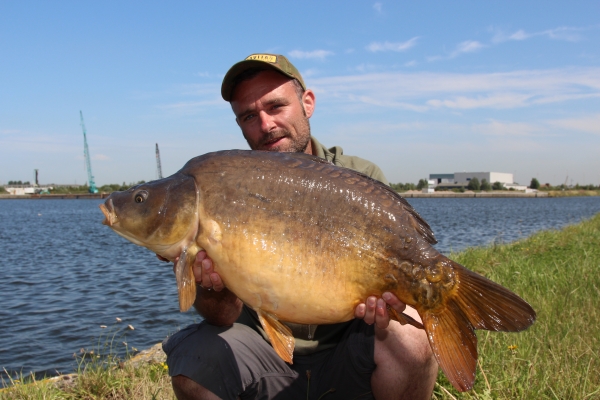 After the highs of the canal mirror, I then lost two fish on the spin! I thought to myself what was going on, was it rig issues but I just put it down to 'one of those things' as I'd caught four fish with the same tactics. So I then topping up with some more bait the right-hand rod was away again. With another mid-double safely hoisted up for its picture. It signaled the end of a great three hours fishing and the lost fish were now forgotten.

After a quiet night for us, we woke in the morning with some decisions to make, should we stay and wait for more fish to pass, or move onto them. We opted for to stay, as the spots were always being visited by the carp so Chris had said. But before night fell I drove to take look at another spot as the plan was to all move in the morning and finish up in a dock area. I pre-baited with a good helping of 18mm Cell and some High Impact Essential IB all ready for an early morning carp, well we hoped!

6am and we were rudely awoken by what sounded like a jet going past our heads, being so close to the road we expected some noise, but this car must have been doing 120mph +! That signaled the start of the pack down and the move to the dock, we had no time for breakfast as we had carp to catch! Arriving at the dock we all decided to use one rod each as the area was tight and with four of us fishing and anymore rods could hinder us. I wasn't to sure of the bottom out here so chose to use a Multi-Rig with a Pineapple Juice pop-up, this way it would sit on any debris out there. We all cast out and within ten minutes my clutch was spinning! After a short scrap, my mate was down the stairs and scooping up my first of the day, and the first in the new area.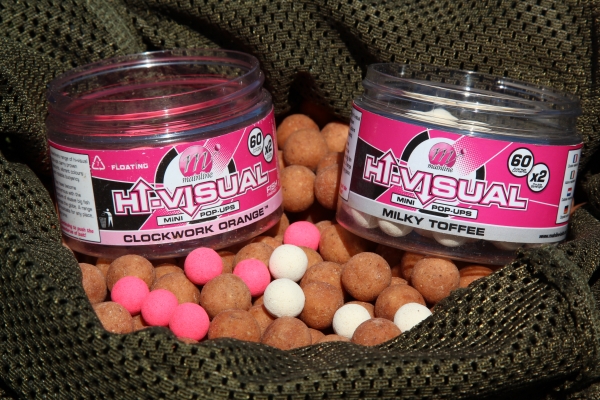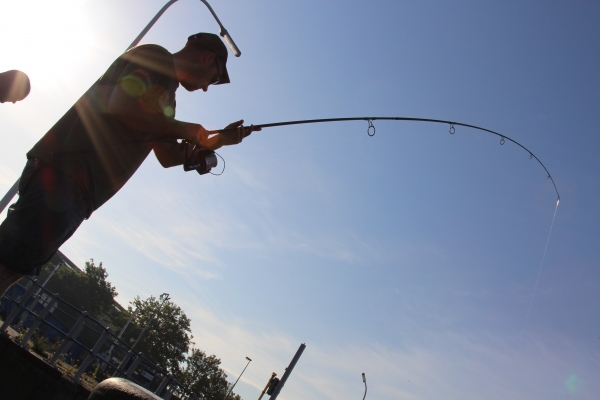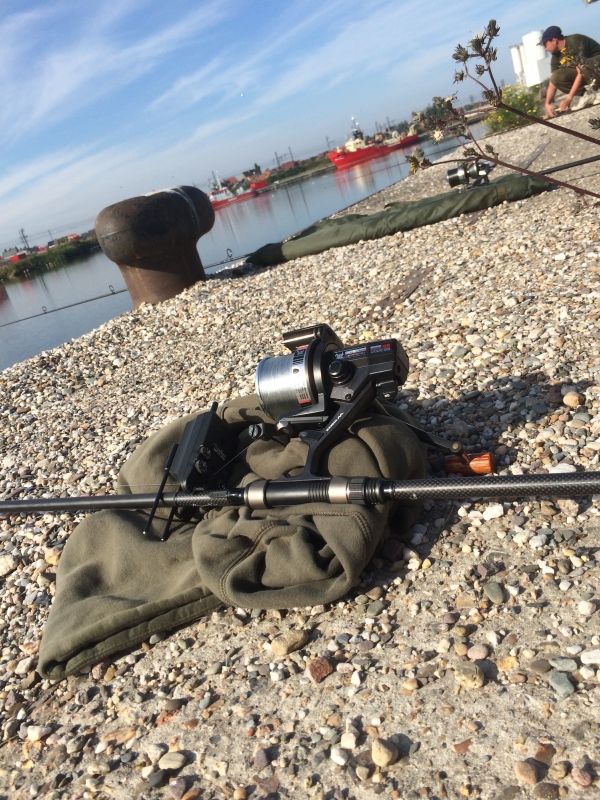 After the fish pic's were done I decided to go and bait up with more Cell and High Impact boilies, this time Peaches & Cream, despatching another 2kg to get the carp going, as the last meal was the previous night. The handy bags of 1kg are great for euro carping, because if you don't use them, simply take 'em home! Back on the dock my mate was away and after netting the fish for him I got my rod back out on the spot to see whether I could tempt some more before we headed home. As the photos were being done I could see my line had dropped back slack, so I quickly ran up to strike but unfortunately there was no fish on the other end. Being as the action had increased I thought I needed more than a stone and spinning clutch as bite indication, so I turned my single Delkim upside down to give off that unmistakable sound when I had a take. No sooner had I done this, when the Delkim began to sing, and with it my last fish of this great sessions fishing, this time I had to get one shot with this now iconic bridge as a backdrop. Although the fishing had gone quiet for me, my friends nailed a few, which is always nice to see. What wasn't nice to see was my friend's rod shooting off the dockside like a torpedo, I knew the takes were violent over here but this I'd never seen before after the frantic casting around it all sunk in what had happened. Not giving up he went and tried from a different angle, and two casts later he caught the end of his rod. This topped off a great social and I can't wait to go back.

I have to say a big thank you to Chris, as without his local knowledge that he was happy to share with us, we probably wouldn't of had such a great session, so thanks mate!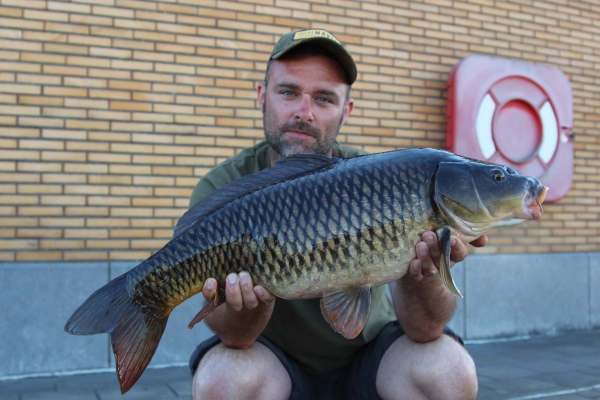 Share this article
0