Mainline
Latest News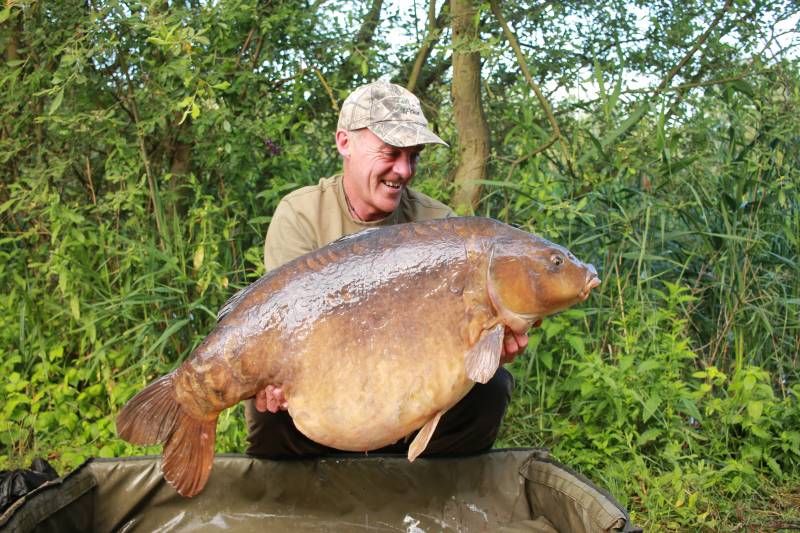 UK Fifty Number Eight For Laney!
Long standing Mainline carper, Dave Lane got in touch recently with this fantastic news...
"I have been targeting the Shallow Lagoon at St Ives fishery since April last year. I started off well on this tricky venue, banking eighteen fish on my first year by fishing mainly Hybrid pop-up's over chopped and whole baits.
Eighteen fish in a year is a lot so I obviously started out this year feeling extremely confident and hoping to make the acquaintance of 'Colin' the largest carp in the lake and an occasional fifty pounder. The fishing was totally different this year, however, and bites were very hard to come by; I landed just four fish in the first four months.
As the weed started to grow, I decided on a new strategy and picked two spots in one swim and baited them heavily with a mixture of chopped Hybrid and small particles to get the fish rooting about and keep the weed clear.
Over the following four weeks I increased my total catches to twenty fish, an amazing amount for this lake, but I kept my results a secret as most of the other anglers seemed to have stopped fishing there. On a Wednesday morning at four am on the last night of a three night session, I finally got the one bite I had been waiting for.
The fish fought hard, much harder than the previous captures and I started to wonder if this could be the one, as it has a reputation for a decent battle. As it slipped over the net cord there was no doubt, a huge framed fish that weighed in at fifty two pounds and twelve ounces, my target acquired and the end of a very enjoyable campaign."