Mainline
Latest News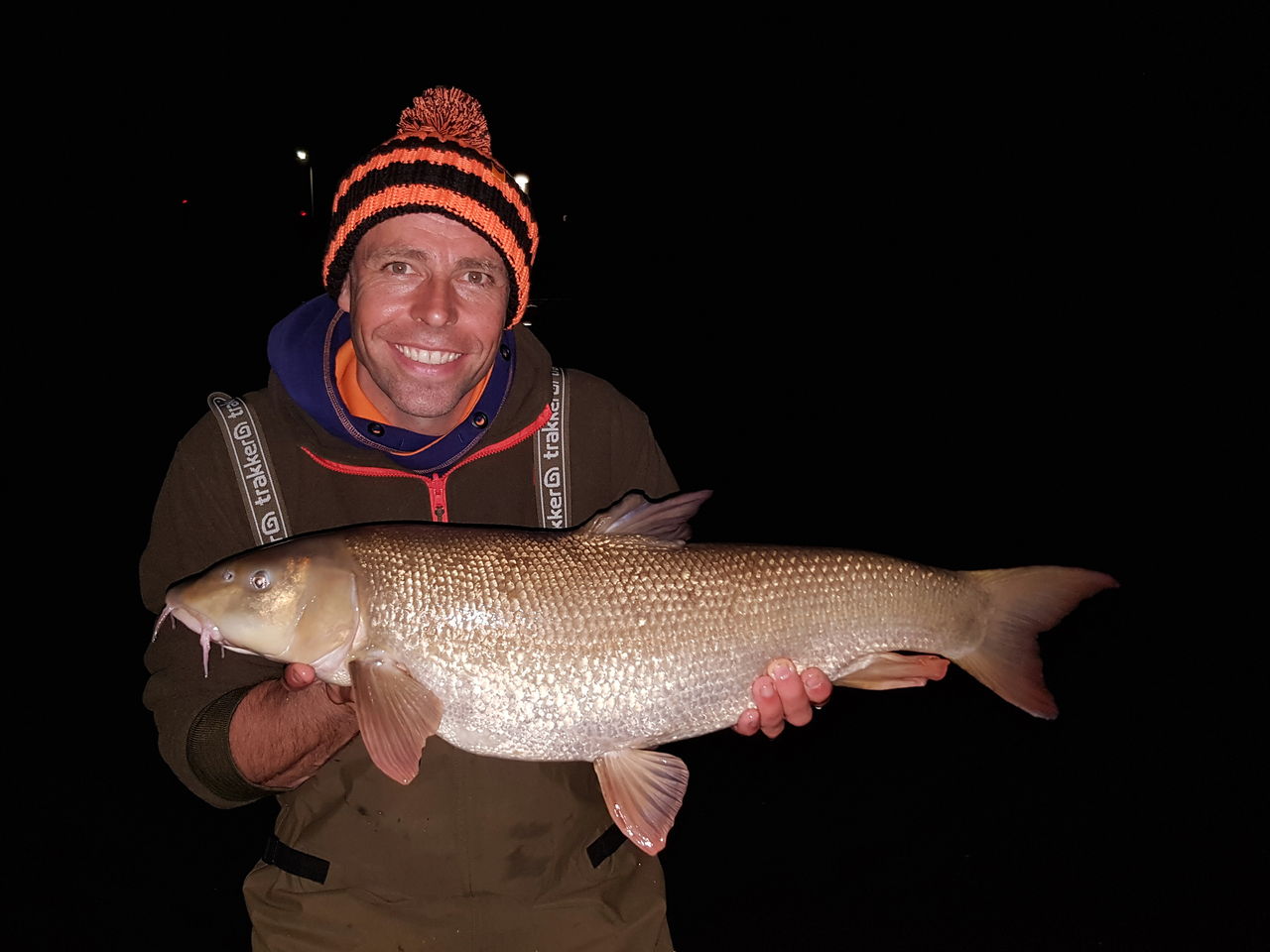 Trent Barbel Haul For Deano!
Mainline all-rounder Dean Macey has been in touch following a very special trip in seach of big River barbel...
"As soon as the clocks go back I normally find myself putting the carp sticks away and getting all my chub and barbel gear ready for the winter campaign. Due to a few work commitments I was a couple of weeks late to dust the river gear off this year but as it turns out, It was probably a blessing in disguise! My plan was to stick to my usual local venues for short sessions but when time allowed, venture a little further afield and do more time on some of the UK's slightly bigger river, the Wye and a relatively new venue for me and the venue for my first adventure, the Trent.
Armed with a few faithful bits, groundbaits, pellets and Mainlines Active-8 boilies, I knew the bait wouldn't let me down, I just needed to get the location right and learn how to deal with such a powerful and daunting river where an 8oz lead can easily be swallowed if the river is moody. It's a 360 mile round trip for me so quick sessions just aren't the ones. I would only be doing the journey when I had at least two nights to commit to. As this was my first trip I had three nights at my disposal and my aim was to fish at least two, possibly three different areas of the river to build-up some much needed knowledge. The first day was spent doing much more walking than fishing and after settling on an area that screamed fish I just about managed to get the rods sorted before dark. That night I managed three fish. The first was a barbel of about 7lb that interrupted my ham and cheese toastie, the second was a mega chub of 6lb 14ozs, which for any river in the country is a beast of a fish and made the trip a success already and then at around midnight I was up recasting the rods when instantly the downstream rod on a running lead and a paste wrapped Active-8 bait went round with a bloody big river bream of about 8lb… got to say, I thought it was another big chub the way it was hanging on!
The second night I found myself in another area of the river that had a reputation of doing some very good fish and I know this would be my best chance of nicking a few. Again the day was spent looking, prepping the swim and generally messing around. The rods were all sorted and in by dusk and as I settled down to a chicken wing and burger with a few friends the tip slammed round and the line fell slack. I wound down to what was obviously a good and heavy fish that started to head upstream and held bottom. The fight wasn't heart stopping like the hit and hold battles on the smaller rivers but it was really cool wading out in the night and watching a beasty of a barbel refuse to come to the net under the light of my head torch. Patience paid off in the end and I slipped the net under my first double from the river. At 14lb 1oz it was way more than I had dared to hope for but I wasn't going to complain.
Once weighed and the pics were done I recast the rod and within five minutes its was away again. I once again waded out to net the powerful fish and almost embarrassingly turn to my pals and said, "its another kipper boys"! I wandered back to the bank and as I handed the net to one of the lads to hold as I sorted myself out the other rod was away. Again this felt like a decent fish so once again I found myself out in the dark up to my frozen bits, with 12 foot of buckled carbon in my arms and an angry barbel on the other end. With cries from the bank like "don't tell us its another double", I turned round and looked at them with a massive grin on my face and said, "chaps, its another biggun"!
So having just slipped back a 14lb 1oz I now found myself standing in the edge of the river with a net in each hand and a 14lb 4oz in each net. None of us could quite believe the shear jammyness of what had just happened. Taking the greatest of care we all got stuck in, one holding the nets, one on the mat, one on the camera and me holding the fish. It was a 30 minute spell of angling that I'll never forget and probably never repeat. The following night had a lot to live up to and as bite time came around I had another two barbel weighing 12lb and 12lb 10ozs! The stamp of fish that I had of the trip was mega in every sense of the word!"