Mainline
Latest News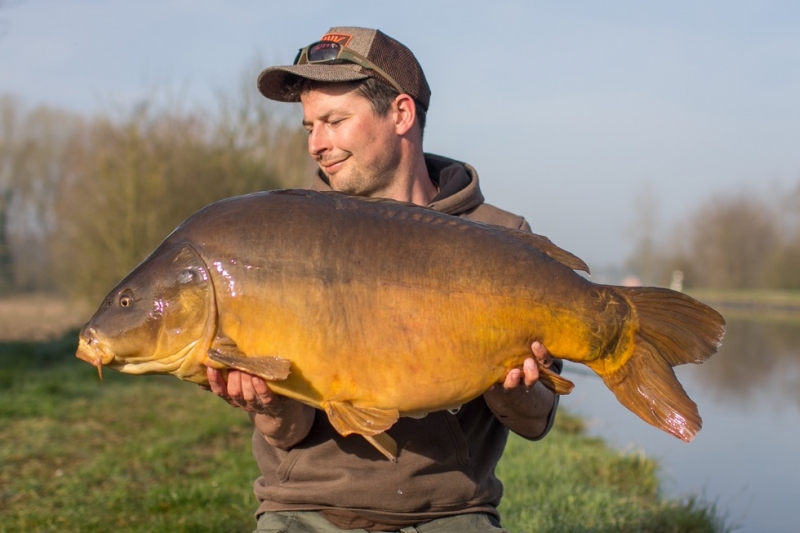 Target Fish For Chris!
Mainline carper, Chris de Clercq has been in touch with this report following a recent spring result...
"Just like last year my spring campaign was planned on one of the many shallow, Belgian canals. March was hard as always with cold, frosty nights that put the carp off - with only one small common finding its way to my net.
The first warm day in April looked like the perfect moment to go searching for clues as to the carp whereabouts. After many hours and countless miles of running-up and down the bank for the whole day, I noticed some slightly tinged water in the margins. Barely visible out of the milky cloud glided a dark shape, soon followed by two others!
Quickly a stick was pushed in the grassy bank, and I ran back for a handful of hemp, corn and broken boilies. Once the spot was baited, I went to the opposite bank to position my rods. That night, two carp fell to a short Hinged Rig made out of Fox Edge's end tackle and fished on a lead clip.
The hookbait was a homemade Milky Toffee cork-ball pop-up. One fish was another double-figure common, and the other my target mirror with impressive shoulders weighing 43lb 3oz!"