Mainline
Latest News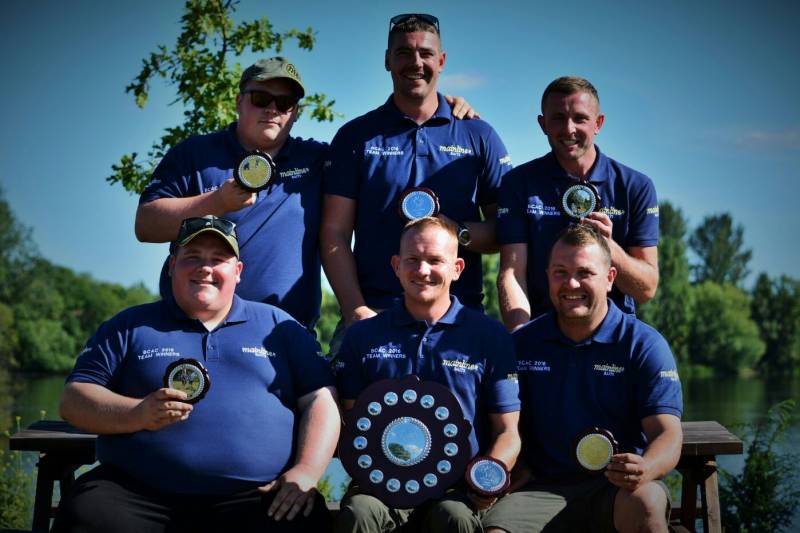 Mainline Team BCAC Winners 2016
This year saw the British Carp Angling Championships enter its 18th year. As well as the prestigious title that's engraved with the names of some of the finest anglers in the circuit, the winners also receive a large cheque of £20,000 and fantastic prizes from many of the other event sponsors.
The event consists of six initial rounds totalling 15 qualifiers of 12 pairs of anglers. From each qualifier, three pairs go through to the semi-finals which are split across four semi-finals, upon which the top four pairs in each Semi Final will filter through to the final at the infamous Wraysbury Lake in the Colne Valley. The BCAC also run a team event every year - not only do the winners receive individual trophies and the Team Event Plaque and title, but the team champions also get free entry to the following year totalling £1,350.00.
The team event consists of three pairs to form a team. As well as fishing for themselves, the pairs will score points for the position they finish in their Qualifier and Semi final and the winning team is the team with the highest points achieved come the final. The BCAC 2016 Mainline Baits team consisted of; Rob Greening/Brad Greening, Billy Flowers/Jamie Londors and Wayne Mansford/Ryan Need.
The Mainline Baits Team smashed the team event this year, and were the only team to have all pairs qualify for the semi's, get through the semi's and have all three pairs still in the final giving Team Mainline Baits the 2016 Team Event Trophy!