Mainline
Latest News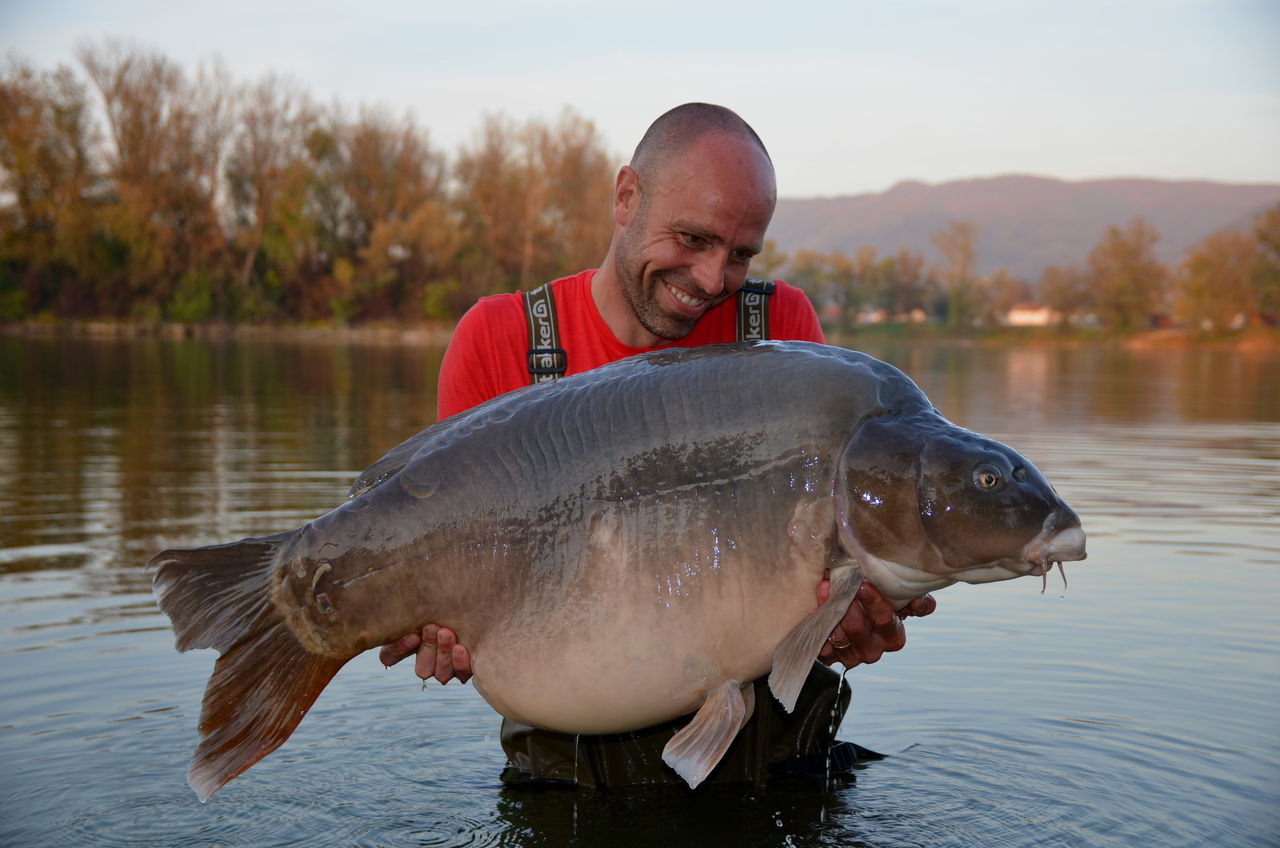 COLOSSAL CROATION CARP FOR DEANO!
Mainline carper, Dean Macey recently made the 2200 miles trip to Croatia, but boy was that a long trip worth it as Deano Explains....
"After a couple of years in the planning and very nearly cancelling twice just weeks before this trip I finally made my way over the channel on a mega road trip to Croatia... 2200 mile round trip for a six night session on one of the best carp venues on the planet. Many people gasp when they hear that but if you want it you've just got to bite the bullet and do it!
On arrival it was clear we were on fish as they were showing in our zone but a long way out. The fish were close to an island that was 190 plus yardsaway. So, with a swirling wind and the chance of it picking up into my face throughout the week I clipped up to a comfortable range of 140 yards (35 wraps) and started to fill it in with Mainline Active 8, Cell, The Link boilies plus a few Power+ Particles Tigers. I've got to say, my Trakker Propel 13 Spod Rod eats large Spombs at 35 wraps for breakfast.
A pattern soon became apparent where I would get three rods tight on the spot, smash 7-10 large Spombs over their heads and within minutes one or more of the rods would rip off. My Rigs were simple. In my mind as long as you hit the clip well then I don't change a thing. 10lb Touchdown, 50lb Sinking Armakord leader, clear Dark Matter lead clip leader, 4.5oz Tournament lead, 25lb Dark Matter coated braid and a size 4 Kurve Shank with an anti-tanglesleeve to help kick the rig away and reset. The hookbait was a 15mm Cell Balanced Wafter.
The swim I was fishing is mainly a day swim with the fish moving around the island during the daylight and then heading into the main body of the lake at night. So, after plenty of fish on the first day to 53lb and then 12 fish on the second day including four over forty-pounds and four over fifty-pounds to 58lb, we decided to leave the rods out during the night and get some much-needed rest.
As the week progressed and with my fishing partner getting amongst fewer but a bigger average size of fish I did start to wonder if me smashing through numbers of fish every day was getting in the way of me nicking a bigger specimen. Well, I shouldn't have worried as on the afternoon of day four I had a run of mega fish ending up with my biggest of the week and one of the biggest of my life... and epic looking creature that blew me away.
As we drove the 1100 mile journey home we reflected on the trip we had just experienced. 61 fish for me with twenty forty-pound fish, seven over fifty and a 68lb 8oz carp to top it all off!
I'm going to struggle to top that one any time soon!"