Mainline
Latest News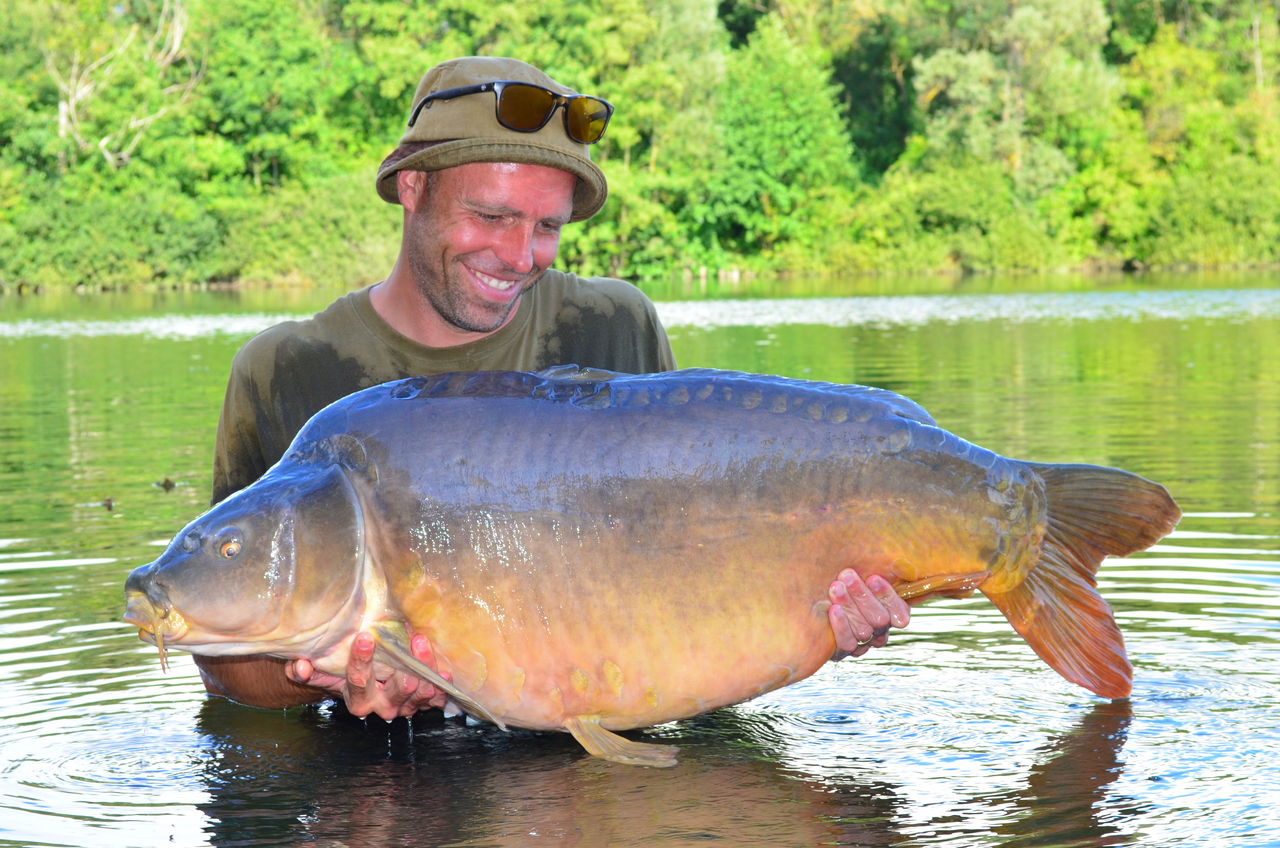 Target Achieved For Deano!
Mainline all-rounder, Dean Macey has just returned from a very special trip to France as you'll soon discover...
"Three years ago, I was introduced to a VERY special venue in France. Unknown to many, it's as far from a commercial as can be. Fallen trees, weed, old broken pontoons and many more snags litter the whole lake. Quite frankly, it's an anglers dream! The stock also reflects the lake in appearance and history. Boy, would I love to hear some of their stories! Yes, there are some big fish but on the whole, it's a reasonably low stock with one huge resident that last out 18 months ago took the scales round to over 70lb. My first trip in 2015 produced some amazing characters to just under 50lb and my second in 2016 to over 50 but everyone that leaves the venue has that one monster at the top of their hit list and I was certainly no different.
This trip had a different feel to it than the others. I can't quite put my finger on why but my partner Ray and I somehow knew that one of us would be seeing this magnificent creature in the flesh. It just felt right. Last time the fish was seen was May this year and it was seen in the same area of the lake that my rods would be covering. As we drove through the rickety old gate I couldn't wait to unload the gear and jump onto the boat and have a mooch around with my donking rod and prodding stick.
It's all well and good finding productive spots that you can get bites from on venues with loads of snags but you can only brag about landed fish and its imperative that the surrounding area between you and the rig is clear also. After lowering three of my rods and bouncing the 8oz leads back slightly to straighten the rigs out perfectly it was time to sit back. All rods were baited with four different Mainline boilies, mixed particle and pellets with a tiger nut tipped with a pink piece of Korda fake food and I was happy to leave all the rods out for up to 48 hours a piece if necessary. As you can imagine, heavy gear was needed to tackle this venue and the carp as they fight like wild beasts! So, 50lb Apex braid to a 50lb Durakord spliced leader, Hybrid lead clip, 50lb Kamo to a size 4 Wide Gape xx, with a small shrink tube kicker and a piece of silicon tubing to hold the Hair in place. Man's fishing!
The first two days went to plan with all three of my spots doing bites with a couple of 40lb commons and a three mid 30lb mirrors as my prize. I was a very happy man and every time I went afloat to redo my rigs I kept passing the spot that the fish biggun had last been seen over. So, a few scoops of bait went straight on it. On day three I lost a fish that I thought looked like a grassie as it hit the surface. Due to the disturbance, it made on that spot I decided to try the prebaited area. I lowered my rig with caution and gently made my way back to the swim and teased the braid under the surface. Twenty maybe thirty minutes had passed when that rod buckled over and my Delkim sang. From the start, it was different from all the other fish I had ever caught from the venue. I held deep and plunged from one weed bed to another. Every time I thought I would need to take to the boat it kicked out and started moving freely again. Eventually it popped up with a lump of weed draped over its head and I started to lead it in as it plodded left and right never taking line. Ray went in with the net as I cried "that got to be it".
Footage can be found on my Facebook page and its quite good viewing, however the language is a little colourful! When it slipped over the net I shouted at the top of my voice hoping the whole world would hear my joys! My whole body started to shake! The only carp I have ever targeted was laying in the bottom of my net. I don't know what I had trod in but I didn't care either. On the scales the fish was well down in weight at 64lb 8ozs but I didn't mind as it was the fish I wanted, not the figures! The rest of the trip continued to do the odd bite here and there to 48lb 8oz which was very pleasing but I have to say, I'm convinced that I lost another one of the known fish which was disappointing at the time. Thinking about it now though, at least it gives me a reason to go back next year and set my sights on that fish. Who knows, I might get lucky again."