Mainline
Latest News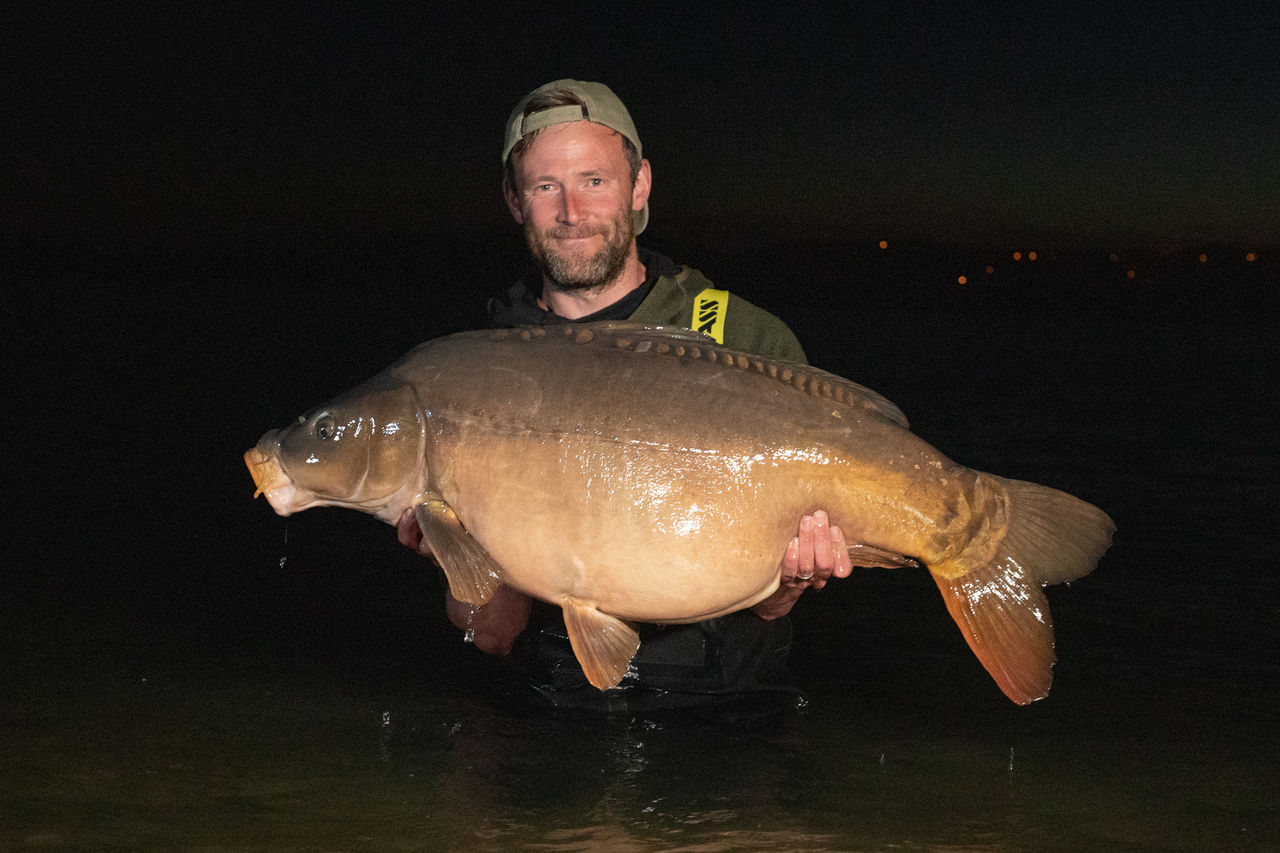 SWEET SUMMER SUCCESS FOR DARRELL PECK
It'll come as no surprise to you that Mainline carper, Darrell Peck has yet again been travelling across the UK and into Europe in search of big carp and as you'll see he's been pretty successful too…
May is without doubt one of the best months for carp fishing and I always aim to do as much fishing as humanly possible during this month. I had 11 days Thinking Tackle filming starting from the 7thbut before this I headed to Orient for the opening on the 1stof May. Unfortunately, I blanked for a few nights before my luck changed after stumbling across a carp in the boat. The weather had suddenly turned sunny and with the water warming quickly the fish were naturally heading for the shallower areas. Positioning my rods close to the fish in very shallow water with each of my 15mm Essential Cell pop-ups surrounded with just three handfuls of corn and 10mm matching Freezer Baits.
What happened next was simply one of the best nights in my angling life, catching three fifties to 57lb as part of a six fish catch. As you might imagine I headed off to meet Dan for the Thinking Tackle shoot on a high. Without going into too much detail we went on to tear-up a 1000-acre public lake in central France. Two more fifty-pound carp graced my net, both falling to 15mm Salty Squid pop-ups fished over a light scattering of 18mm The Link Freezer Baits.
Fast forward and post some home time with the family I was off to Germany for four nights to film a new feature called 'The Buzz' on a beautiful little river in the North of the country. Again, the fishing was very good with relentless action from start to finish. The biggest one weighed just over 41lbs - a really big fish for such a small river close to the border with Denmark. These were taken on white The Link 14mm Pink & White Flouro pop-ups fished over lots of 18mm The Link Freezer Baits.
My next session was eight nights in France with my good friend Derek Harrison in the middle of June. The first four nights were spent on a short stretch of canal where I caught two thirties and a 44lb mirror. These were taken on Mainline Power+ Particle Tiger Nuts as the nuisance fish were witling away the boiled baits. From there we headed to the Orient and really fell on our feet. An initial first night blank was followed by three hectic ones. No big fish for me with four 30lb commons falling to my rods, but Derek had bigger ones of 51lb an 41lb. These were all taken on Essential Cell pop-ups fished over a few scoops of 10mm matching Freezer Baits and Power+ Tigers.
Finally back in the UK, I have just returned from my first ever session to the Wellington Country Park syndicate. On my very first night I found some fish in a bay catching four including a brace of forties at first light. These were caught on The Link pop-ups fished over a scattering of matching The Link Freezer Baits coated and dried in the new Smart Liquid. I'll soon be on my travels into Europe again, so hopefully this success will continue…