Mainline
Latest News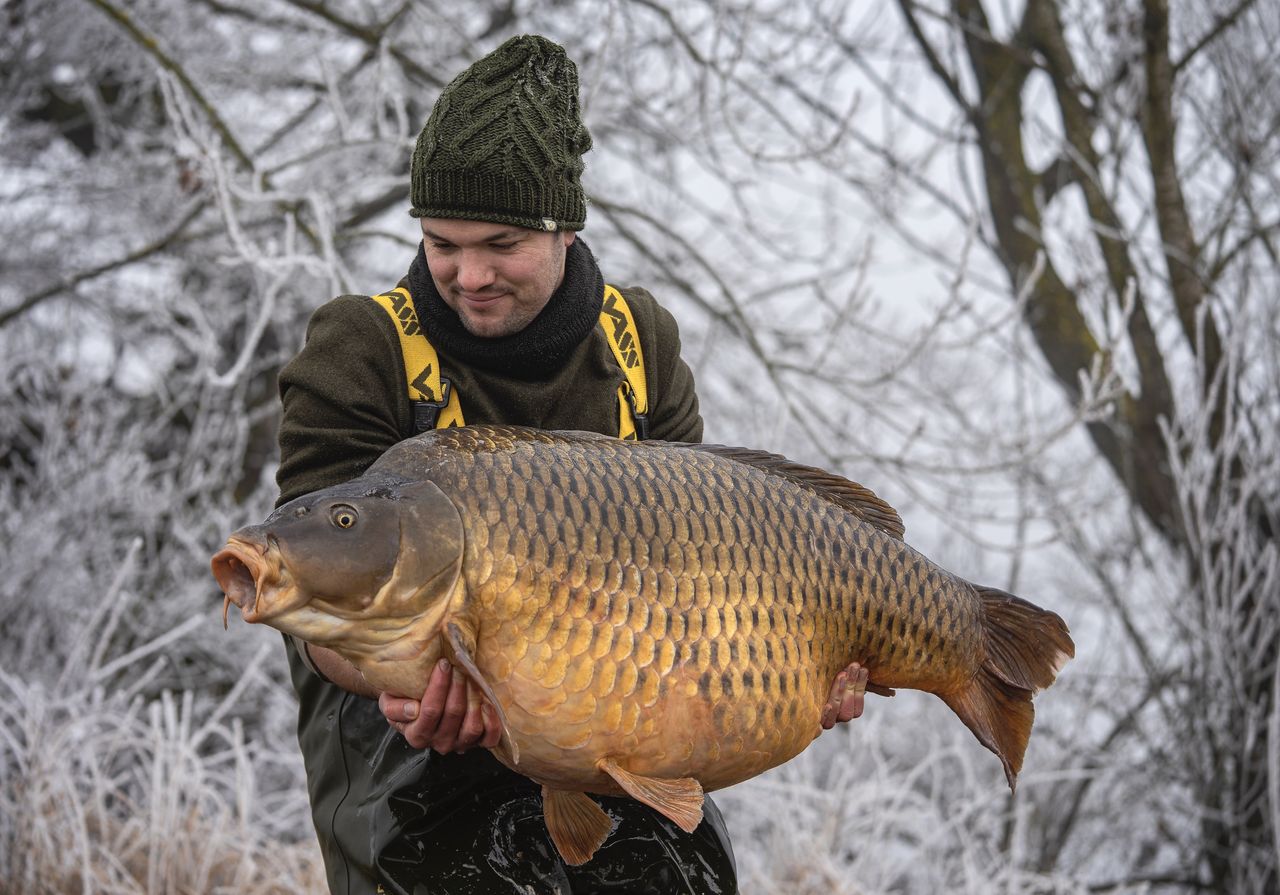 Oscar Brugger kicked off 2020 with this colossal PB common!
Italian carper Oscar Brugger has been in touch following this epic January capture! Over to Oscar to take up the story…
"33,5kg means a new PB for me. Furthermore, which makes it even crazier, it was the first fish I caught this year. After a proper look around with the eco sounder, I chose a spot at the entrance of a bay. I placed my rig in 7m and baited up just two handful of bait. The rig was a Spinner rig with a 12mm Milky Toffee pop-up. The loose feed was sweetcorn, hemp, Response Pellets Cell, Souper Zig mix and crushed Choc-O boilies. Everything coated in Smart Liquid Fruit. After an incredible fight in the boat I landed this monster and fish of a lifetime! Honestly I can't say that I have ever dreamed about catching a 30kg+ fish in January, as first fish of the year and that in a difficult and quite unknown lake with not many fish! Sometimes in your life you have just to be in the right place at the right moment!"