Mainline
Latest News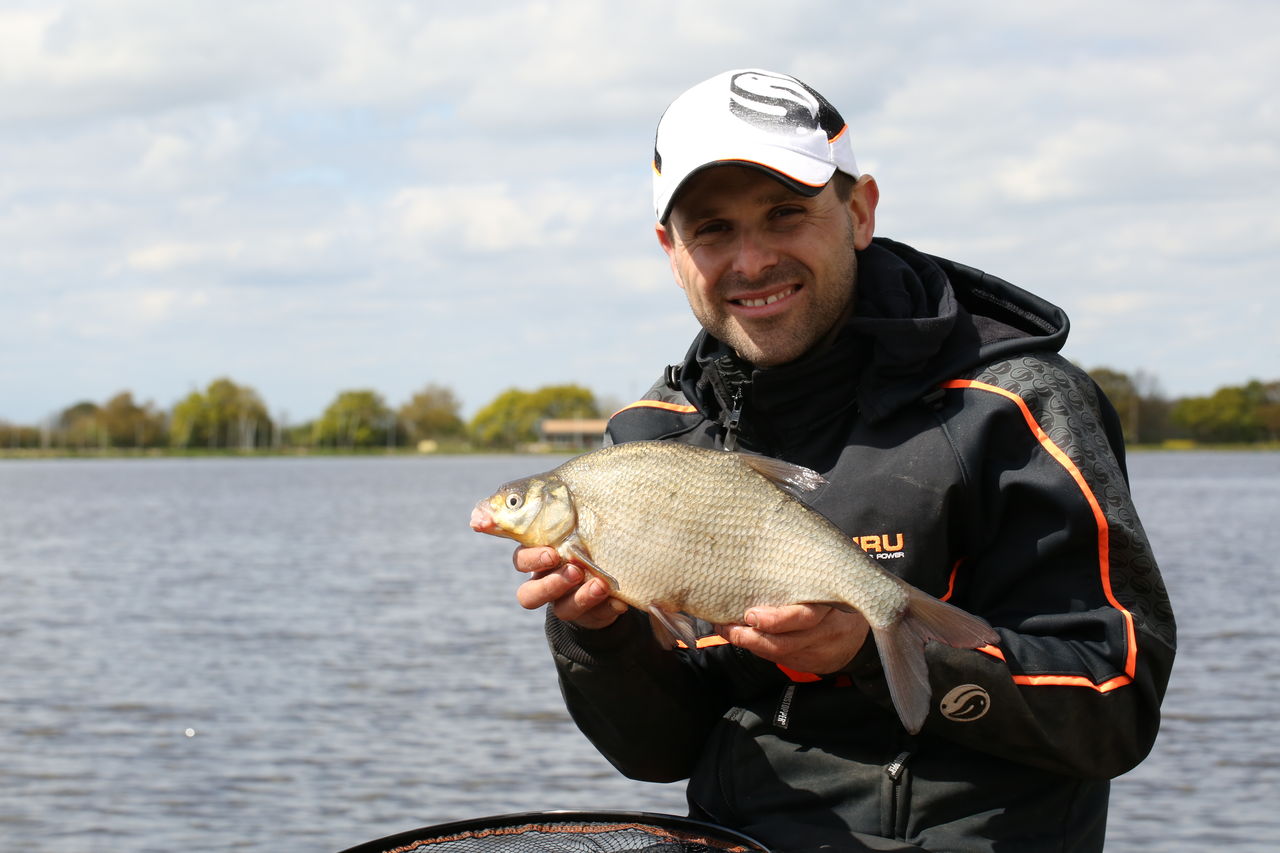 Mainline Match Anglers Announced
After the successful launch of the Mainline Match Range, we're welcoming you to the team of anglers behind it!
Certain members of the expert team at Tackle Guru had a heavy influence on the testing and development of the bait, working closely with the scientists at Mainline who have long-term experience in bait production, especially when it comes to catching big fish. Combining the match fishing knowledge with the science of ingredients, attractors and processes has helped produce a range that has already proven to work in all kinds of situations. One man with heavy involvement in the range having used Mainline Bait in his own fishing for a long while, is Tackle Guru Brand Manager and ex-England Feeder International, Adam Rooney. He told us:
"I've been lucky enough to be surrounded by carp anglers for several years, and learned a lot about bait from them using quality Mainline product. Having the opportunity to seek-out a team of expert and anglers and develop a range of bait to meet modern day needs with them was something I couldn't turn down. It's not been an easy job, with months spent testing, mixing, and experimenting at all times of year, and there's still loads ongoing at the moment!
"Creating the team itself was an early job, and super important to us. We felt it was vital to bring in a mix of talents together who cover the broad range of angling in the UK. This way, bait range can meet a wide range of demands, and incorporate ideas and influence from experts in the different fields. There might be a few ugly ones amongst us, but the results, consistency and knowledge within the team is second to none."
Meet The Team!
Adam Rooney
Darren Cox
Pemb Wrighting
Dean Macey
Matt Godfrey
Steve Parry
Will Reynolds
Connor Barlow
Wayne Sharman
Andy Pell
Bill Reynolds
Richie Hull
Mikey Williams
Chris Vandervleit
Connor Barlow
Current UK Champion, Pemb Wrighting, has a lot of confidence in the range oftener winning the biggest title of his career to date last summer. Pemb said:
"The big-fish bait knowledge at Mainline been applied to a match fishing range of bait is a winning combo without doubt. Last summer, I did a lot of big carp fishing in matches, and the flavours and textures of the Match Range baits definitely gave me an edge. When you have such a high standard of angler sat competing in a line, having quality bait that offers something a little different from the norm is a winner in my eyes. It certainly helped me win the UK Champs!"
Darren Cox also pins a lot of faith in the range, having used it in the 2017 Feedermasters Final, saying:
"The thing that strikes me about the whole range, and something I've seen throughout its development, is that each of the baits is rich! By that, I mean you can smell specific quality ingredients, be it the fishmeal and pellets in the Method Mix, the vivid sweet Cell in the Super Fine Pole Mix, or the unique meaty Activ-8 on the Activated Carp Pellets!"
England International, Matt Godfrey, is another member of team who has used the baits on a range of venues already with success, and explained:
"I remember opening bags of ground bait and pellets as a kid, and they used to absolutely stink! But in recent years a lot of bait seems to have lots that potent edge as quality ingredients have declined. The team at Mainline have gone out of their way to source the essential ingredients and make the mixes to the demands of the development team. Having access to quality fishmeal, pellets and endless proven additive recipes from success in the big carp market has been a massive help towards producing the best bait possible for the Match Range!"