Mainline
Latest News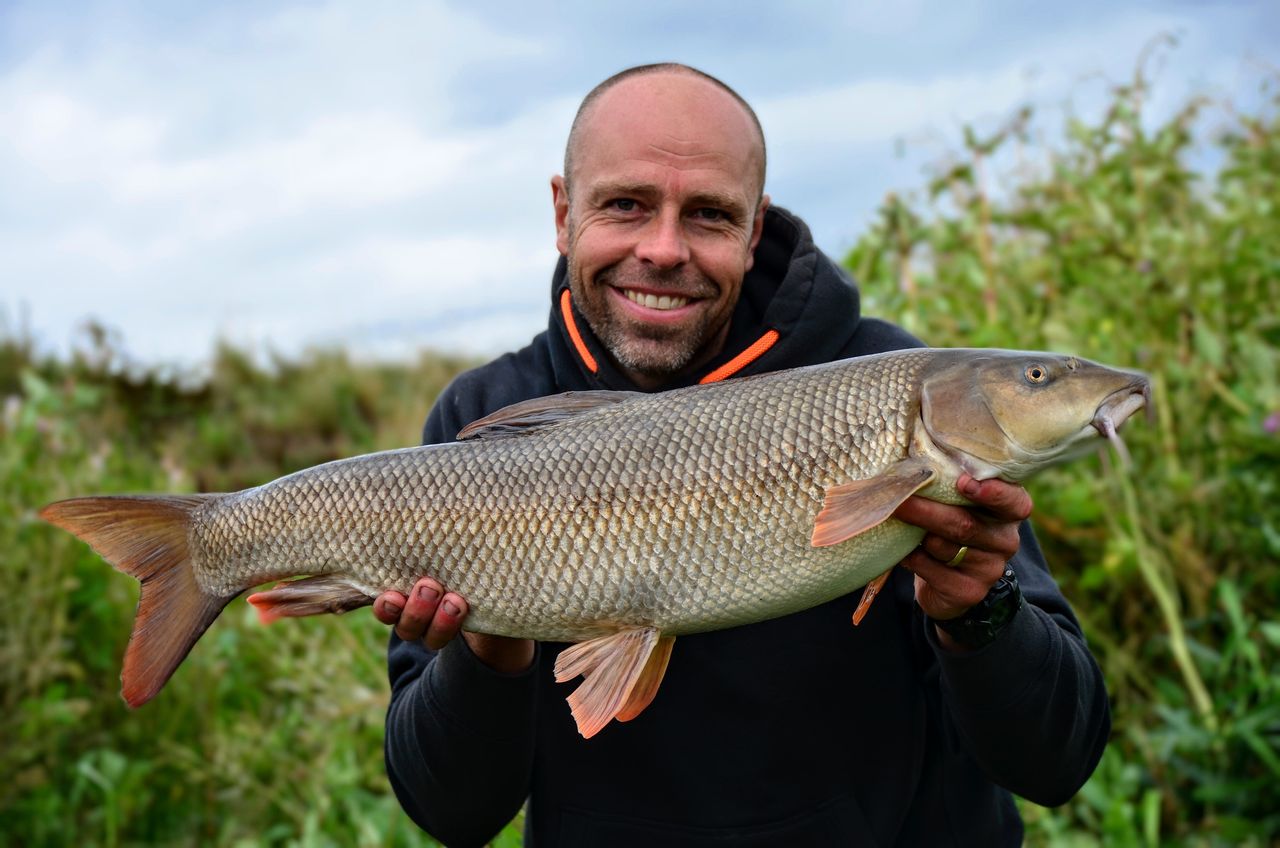 Dean Macey Autumn Barbel
October is one of my favourite months of the year. As an angler that LOVES targeting big fish, I'm almost spoilt for choice. For me though, once we start getting those cooler nights and the rivers see some extra water and colour, there's only one species for me, a big autumnal barbel. A few years back you could almost turn up to any small medium or large river and have a great chance of a 4 foot twitch. Barbel were booming all over the country. Unfortunately those days are long gone and the really big barbel (14lb plus) that seemed doable from many a river at that time, are now at a premium. Fewer and fewer seem to be around, certainly on the smaller more intimate rivers anyway. After a couple of low doubles from my local I decided to travel a little further afield. With this in mind I tried to chose my timing wisely. My pal had been pinging me pics of some stunning fish all summer but even though I was keen as mustard to get in on the action. I also wanted to make my time count as much as possible and be there when I had THE best chance of a big one.
With the long journey complete we met for my first go. Day one resulted in some very nice fish being landed using the Guru Gripper Feeders. Twelve pound on the nose being the biggest for me but 13lb plus the biggest on the day. Having used these feeders on bigger rivers for years now, I have massive confidence in them and never leave home without them. Day two and I knew exactly what to expect. Except I wasn't quite prepared fully for the 50mph winds I was faced with. Nether the less, I executed my game plan of making five casts with the feeders on the bounce and then changing over to a heavier lead and PVA bag (easy with our Micro Lead Clips) on the 5th chuck so I could leave the rigs in a little bit longer. Bites were not fast and furious, I knew I would be waiting a while, hence the slight tactical change but it was well worth the wait. Three fish one the second day made it well worth the long journey, especially as one of them weighed in at a magical 14.6lb. In truth, that would have made my month but I had felt very close to a biggun off my local.
This river see a lot of foot traffic and it's possibly THE toughest river I've ever fished. Low stock of fish in general, let a loan the super spooky bigguns. Yet in nine afternoon trips I had managed to catch six barbel to 11lb 14oz. Good going if I do say so myself. So I was super confident I was getting it right. I can't really explain it but I had a gut feeling I was close to a proper one. I even videoed my swim before dark and told my mate that if I had to make the walk of shame tonight, I would sell my gear. It looked bang on for a lump and I had set the trap absolutely perfectly. At 7pm I received a savage chub pull. I half wanted to check the rig but I know getting the rig in after dark would probably not do the swim any good and so sat tight knowing that if it was good enough for that chub to have a go, then a barbel might not be far behind. An hour later my patience were rewarded with a brutal take. The bank sticks literally getting dragged out of place, rod bent to the cork type of take. It was clear from the start it was a biggun. On the smaller rivers when fishing for fish that will put your tackle to the ultimate test, there's no room for floppy rods and tackle that will "give them a fighting chance". It's a case of man up or lose them and I know which camp I'm in. I will not compromise on my gear. You don't have to pull their heads off. Of course you need to enjoy the battle but knowing that you have the back bone in your gear to withstand those savage lunges in a swim that could be full of weed, roots or snags etc. Anyway, off my high horse...lol. As the fish plodded around under my feet, I was thinking it just had to be a better fish with the weight of it and the difficulty I was having getting it off the bottom. When it popped up I know it was a double but at that time had no idea it was as big as it was. Staking it out in the net to rest up after the fight I had a glance into the net. It looked big. Wide and deep. I tried not to shake and panic too much. I've been in this wonderful position many times before but it never changes. The simplest of things become difficult to do. I LOVE THAT FEELING OF EXCITEMENT RUNNING THROUGH MY BODY. It was only when hoisting her out that I realised it was a special fish. 14.13lb special. Not a PB, far from it in fact but over that magical barrier again on a second river in a matter of days. Yes it's fair to say October is a good month...and it's not over yet!!!