Mainline
Latest News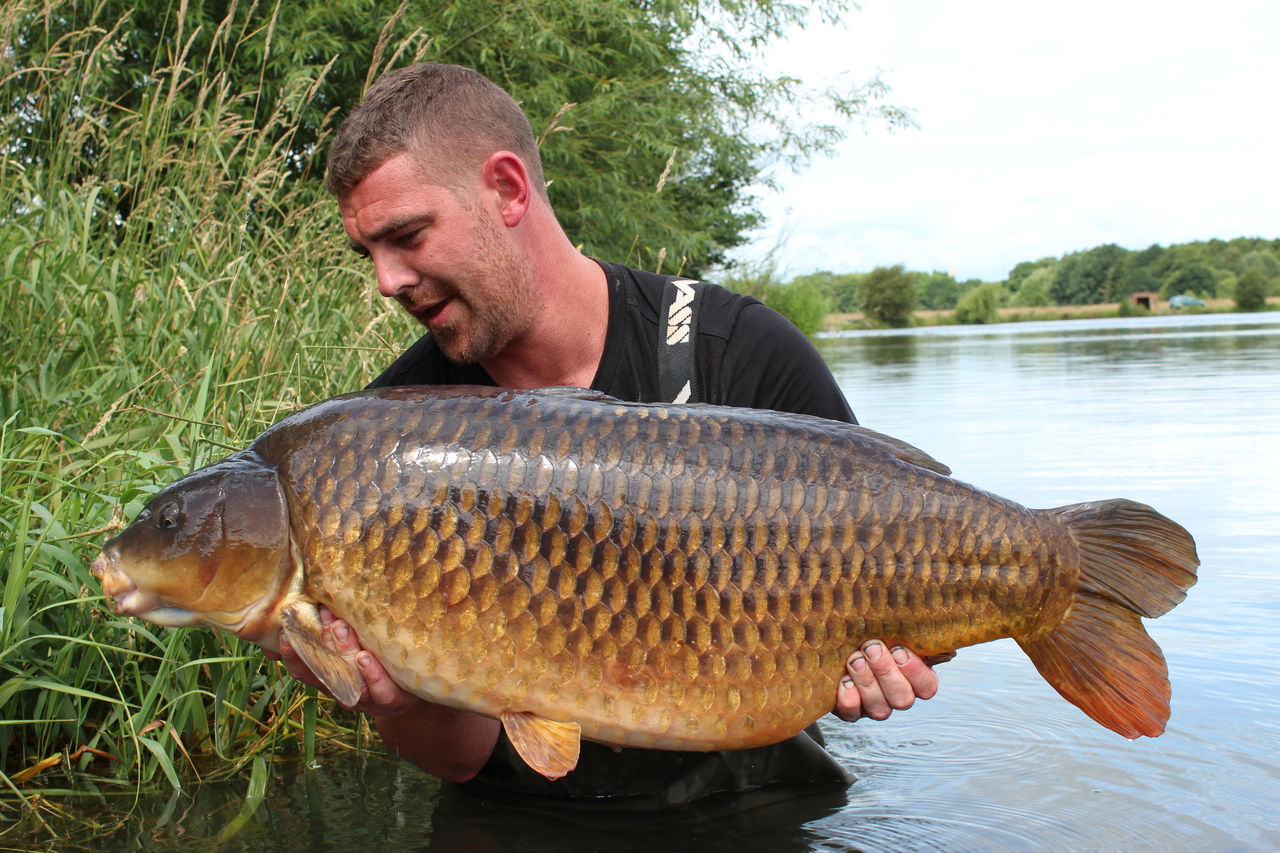 Baden Hall Big Fish Haul!
Mainline carper, Ryan Need fished Baden Hall recently and well... had a big-fish session that can only be descibed as the session of dreams! Ryan takes up the story...
"I'd been watching the Facebook page of Baden Hall catch reports to try and time my session for when the big girls were up for it and five days before my session the bigger fish started to show on the catch report so I booked on for a two day session and what a session it turned out to be! I had a score to settle with the place as I'd fished it once in January about four years ago and once in a match two years ago, so this was going to be my third session on the lake... third time lucky!
For the tactic I had in mind I needed to be in the middle of the lake so the fish would almost definitely pass over me as some point during my stay. After having a lead around I found a nice sandy strip surrounded by dense weed so decided to deposit six kilo of 18mm Cell and six kilo of 15mm Cell, a catering tin of corn and the boilies had been soaked in Coconut Particle & Pellet Syrup.
Around 7pm/8pm on the first night the fish started to show over my area, but I wasn't getting a take, then out the blue I had my first bite, which was 20lb common, I slammed the rod back on the spot while the fish was still in the net and while I was weighing it, it ripped off with a 27lb 4oz common. After dealing with the fish I ended up changing my other rods to the same rig as what I had caught the other two fish on.
What happens next can only be described as pure carnage... I had another four bites so I ended up putting out another five kilo of Cell and a tin of corn, then I had another seven bites which consisted of three thirties up to 38lb and four twenties so another five kilo was needed. After this flurry of fish the spot became more hard so I knew that they had been ripping it up. After this it was a bite every twenty/thirty minutes which can only be described as carnage, it was a bit of a blur and was putting out a seven kilo bucket of bait every four or five fish as this was obviously working as the fish kept coming.
This carried on until the last morning of my session (3am) where I had a 30lb 12oz common about two hours later I has another take a 37lb common then my fishing partner Ryan Mallon had a 41lb mirror so I just knew that the big one was on the horizon with having our last three bites being 30+ she couldn't be far away, I'd already seen her bosh out four times during my session. I just knew it was going to come, so I put out my last bucket of bait and sat back and watched. Then what can only be described as eary carp weather, the light levels dropped the clouds lower a rainy haze was floating around us and then at 11.45 when my session was due to end at 12pm my left hand rod ticked off as I'm fishing a tight line with a tight clutch so the fish would come up in the water on the take and it took 25 yards of line off me and then just came in like a bream, had a little dog around in the margin then I seen it as I'm up high on high bank to try and pull it up over the weed.
Ryan was waiting with the net in the water, he slipped the net under it and then I said that's the biggun I just to see Roy Russell (baden baliff) to confirm that it was the biggun and I done it the jewel in the crown Baden gold all 41lb of her spawned out not that it matters when they look that good! Absolute crazy session which will stay with me for a lifetime. Between me and my fishing partner (Ryan Mallon) for the session we had 44 fish, I had 31 on my own which included four doubles, 16 twenty's to 28lb 2oz, nine thirties to 38lb and the biggun at 41lb spawned out plus Ryan had two 40's to 41lb 4oz and the 'Tiger Fish' at 29lb 8oz. Absolutely mental session"