Mainline
Latest News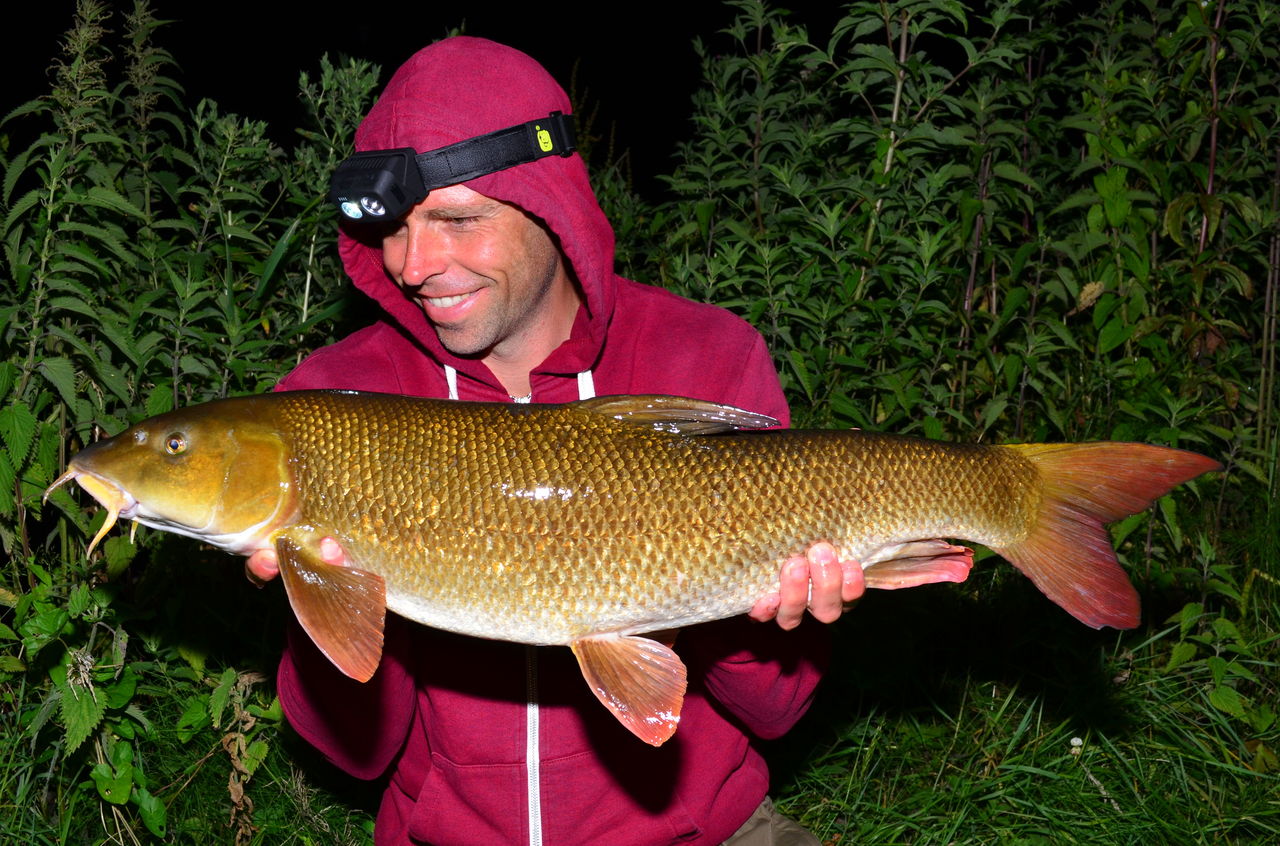 All Round Results For Deano!
Rivers, lakes, you name it, and Mainline angling all rounder Dean Macey has been on it! So much so we've had a job to keep up with his reports coming in! So here's Deano talking about one of those trips, where he certainly found that every cloud has a silver lining...
"It's funny how when I look back on special captures that I've been lucky enough to have over the years, there are definitely a few where it seemed that my name was written on that fish a long ways off. My latest results is another of those situations. I've worked in Dorset for one day this year but on that particular day I was caught on a speed camera doing 57mph in a 50. The reason was that I was really keen to arrive early to have a walk along the river before the job started. And hand on heart, I actually thought it was a 60 zone… honest officer!
Anyway, it turns out that Dorset is the only county in the country where if you get given the option of a speed awareness course it has to be done in Dorset. So, I was faced with three options. Either travel down at 4am, book a hotel for £50 or do the night on the Royalty for £35… It really was a no brainer! Not having been on the stretch for 11 years I arrived a few hours before dark to walk the whole stretch to get a feel for the swims and spots in those swims that I fancied. I was in two minds as to sit it out in the one swim and try to get a few hours shut eye or to work right through the night and make the most of the time I had… again it was a no brainer!
On my travels I noticed some really spooky big chub sat just a few feet from the bank. I drip fed a few pellets over the spot for about an hour to gain their confidence and just as the light finally, faded I went in with a trimmed down Mainline Hybrid Dumbell Hooker, Hair rigged
tight to the MWGB hook. First put in I missed a very snatchy bite but on my second cast I gave the sneaky buggers a little more rope to hang themselves and one of them did just that. The fight was over very quickly but not before the fish made one healthy dive for the inside snags. As it went over the net I was sure it was one of the better fish in the shoal and at 6.5lb, it was a great start to the night and my river season.
The next two swims proved fruitless so at around 3am I was on the move once again to a new area. I lowered a bait off the rod tip and walked back upstream but I didn't have to wait long. A funny bite resulted in my rod hooping over in a very satisfying battle curve and the fish, that felt very heavy indeed, started slowly working its way upstream, a great sign that it was a good fish. But then the rod sprang back suddenly and she was gone. Unfortunately, I had been cut off and my heart sank as I thought my best chance of a beasty had gone! I repeated the process and 20 minutes later had a fast wrap round that resulted in a 5lb 15oz chub that helped with my sorry and tired mood.
Thinking that would be it from the swim I lowered the bait out again with the mindset of actually shutting my eyes for the night. As I settled down I flicked the tightly set free spool on just so the rod didn't go for a swim if I did doze off. I remember my chin hitting my chest and thinking I was on my way to sleepy land when the rods shot into life and the reel started churning with my hand still resting on it. I slowed her down steadily but firmly as she was making off for the sea at a rate of knots. As soon as I had stopped her she started holding bottom and moving up the river, I knew at this point that redemption was on the cards. The fight was brutal in the flow and every time I tried to dip the net in the river she just refused to come any closer, even though I had my full on sexy voice calling her to the net!
Finally she gave in and I made the call to my good friend Dave Perrott to come and do some shots. At this point I really did think that she was a scrapper double but as I lifted her form the water after a good five minutes of rest, I instantly knew my estimations were well off. At 13lb 6oz she was not only a new venue best for me but in her summer colours she has to be one of the best looking barbel to ever grace my net. What a good feeling it is to be back on the rivers again!"
No sooner than we'd received this report from Deano, he was then sending us report after report from his results fishing on Essex Syndicates, The Mill water - PVA bags of our Spod & PVA Pellets the winning presentation!