Mainline
Latest News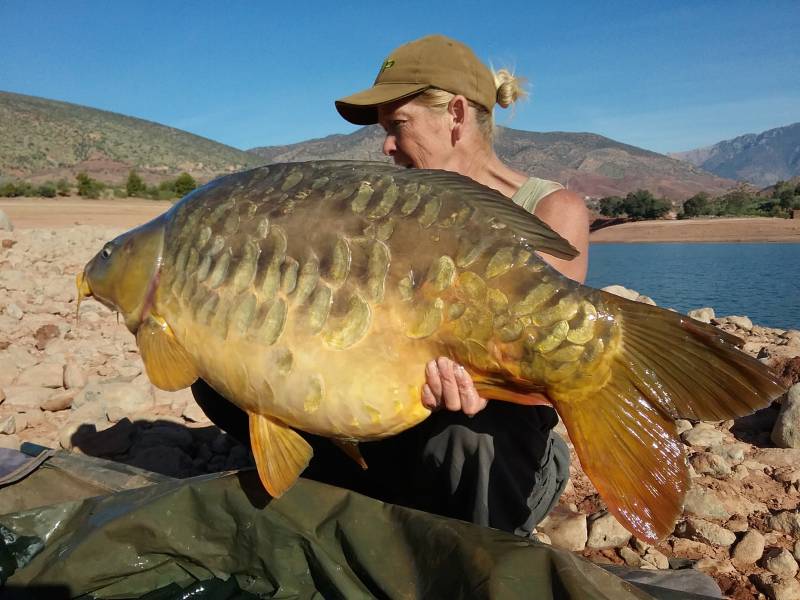 Moroccan Delight For Jo!
Mainline carper, Jo Green has been in touch following her return from a fantastic trip to Moraccan carp venuem, Lac bin el Ouidane.
Over a month long Christmas and New Year stay, Jo banked a total of 51 carp including two rare yet stunning mirror carp using freezer bait and Essential IB flavoured Balanced Wafters.
Jo said: "Taking an extra suitcase containing 30 kilos of air-dried Cell, Activ-8 and Hybrid boilies was certainly well worth it!"