Mainline
Articles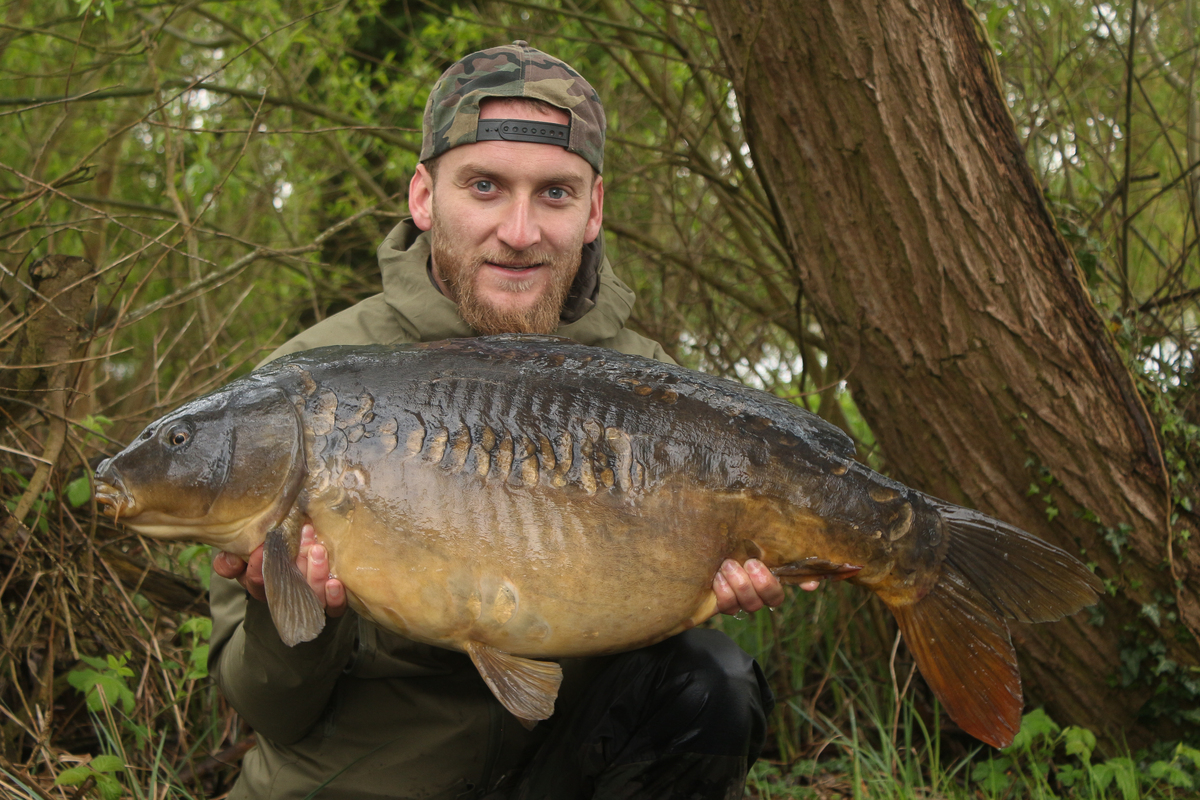 Tutorials
Tom Dove on keeping the bites coming!
Tom Dove explains how adapting your approach throughout the summer can keep the bites coming!
Although I generally place an emphasis upon bright, high-attract hookbaits in spring and the early part of the season, as we progress through summer I find myself moving toward subtler, less in your face hookbaits and methods. Sometimes later in the year a bright hookbait can be seen with potential danger rather than being seen with the almost naive curiosity carp have early on. Yes, I will still carry high attract baits, as they can still have their part to play at times, but for me now is the time to mix the bait up a bit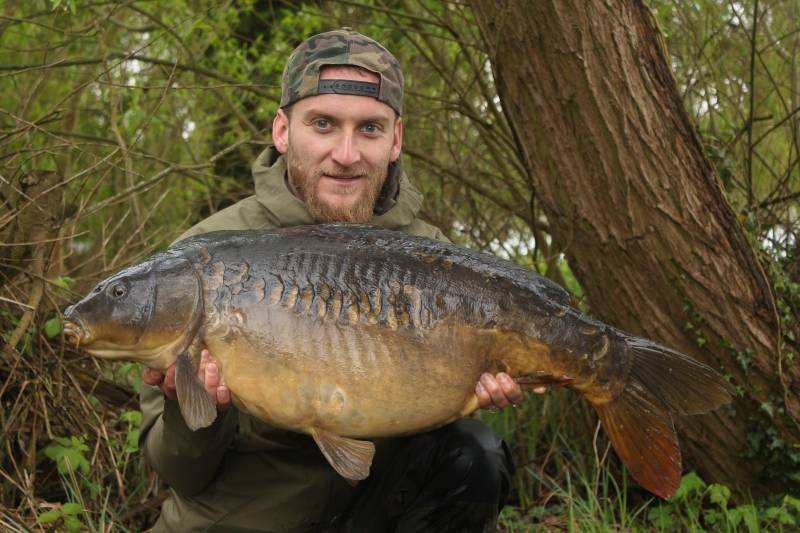 Tweaking my approach will also extend to the feed I use; I'll scale down things a bit and start using 10mm boilies along with particles. Tiger Nuts are one of my favourite baits for this, and cover all bases making the perfect accompaniment to a scaled down spod mix if not forming the only feed, as well as making great 'match the hatch' style hookbaits. Now, when it comes to particles and especially Tiger Nuts it's of the upmost importance that they are properly prepared. Soaked in water for 24hrs minimum and then cooked by being boiled for an 45mins to an hour in the case of Tigers, to make them safe for carp to eat. Luckily to avoid the aggro and any concerns over particle preparation, baits such as these can be bought ready prepared. Mainline have a superb Power+ Particle range, which now includes the Tigmix – exactly what you need for the approach I'm describing.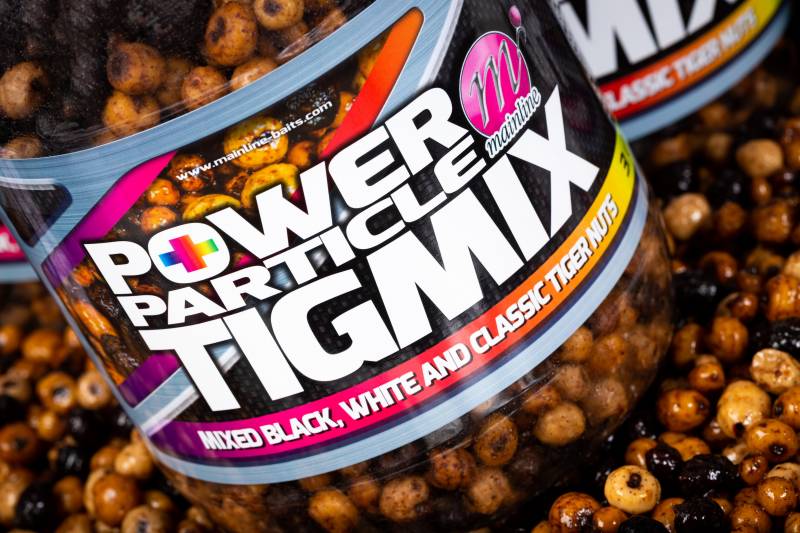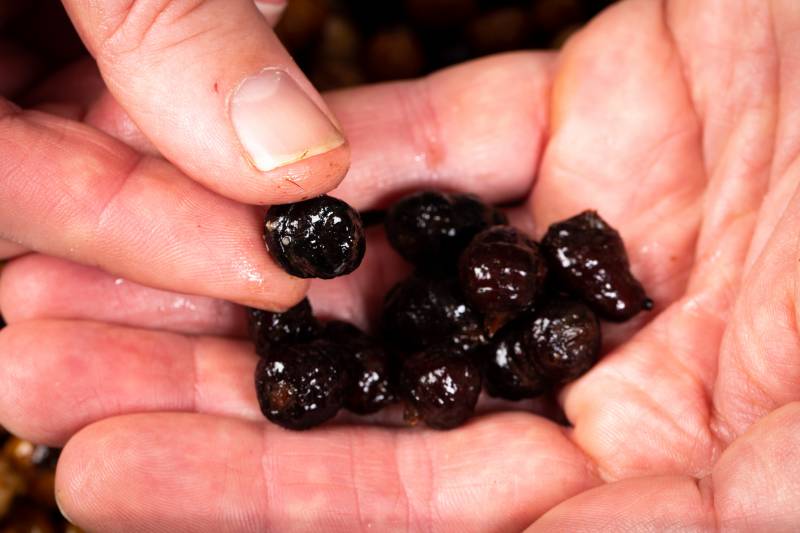 What's more the Tigmix includes three different colours of ready prepared Tigers in one mix; white, black and the classic golden coloured Tiger Nut. Sometimes mixing up the colours to be different to the guy next door can bag extra carp. The black ones look particularly good on a clear clay/gravel bottom – they look like huge snails! Carp love crunching up Tigers to taste their sweetness, and this hard durability of the nut means they can easily be fine-tuned and adapted to your fishing situation. Using a Bait Drill and Cork you can drill out a small amount of a single or double Tiger Nuts to place a small section of cork and create 'critically-balanced' presentations for example, slow sinking and perfect for fishing over light weed or silt, as well as clean areas.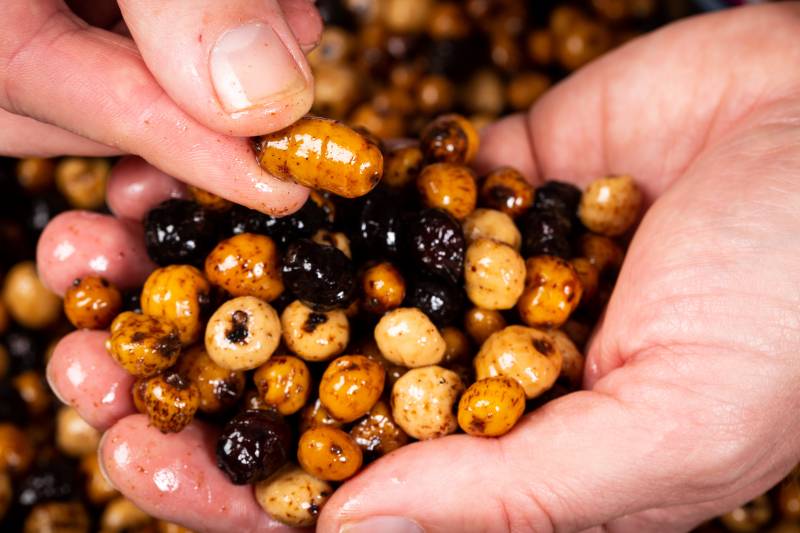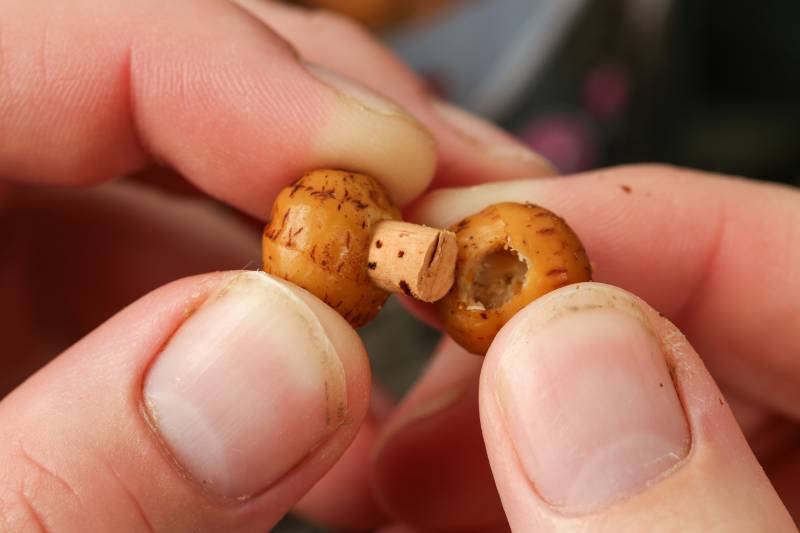 So, like I say, I won't neglect the appeal of boilies and bright hookbaits, but I'll certainly be utilising the power of particles – perfect for the growing wariness of the carp and the shallower areas I'll generally be targeting in the later, warmer months.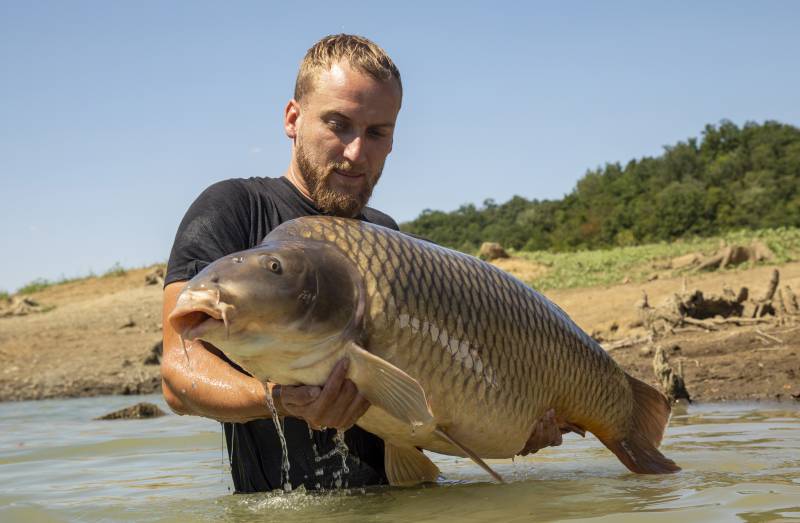 Share this article
0