Mainline
Articles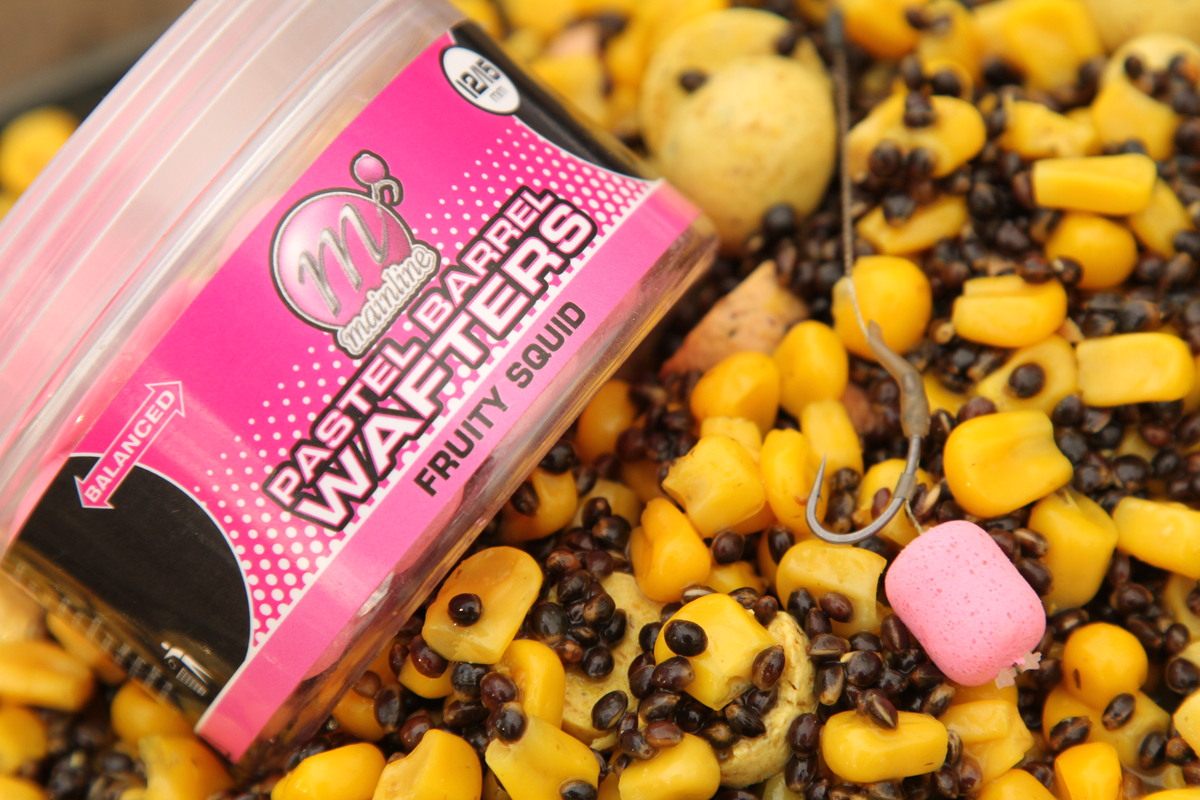 Tutorials
Steve Spurgeon's Winter Spod Mix
The Essex man puts his faith in a combination of sight and smell when it comes to his magical cold-water mix…
Until the weather or, more appropriately, the water temperature gets so low that single-hookbaits are the order of the day I still like to give the carp a little bit of bait. I don't overdo it, of course, but you'll be amazed how they can still switch on to a little of the right bait in the right place at this time of year.

Most of the venues I go to in the winter have got a few carp in, so that element of competition still exists and can elicit a response where you may not always think.
With this in mind I have a spod mix that I introduce at this time of year and which relies on both a visual element and amazing aroma. There's no doubting that yellow works especially well at this time of year and there's no better combination than sweetcorn and Essential Cell. I've been using this boilie throughout most of this last year and it has been nothing short of phenomenal.

As well as some 10mm boilies I also add some chopped, 15mm Essential Cells as well. The small baits are very much to the carp's liking, where the broken ones leak off their attractors extremely quickly in cold water.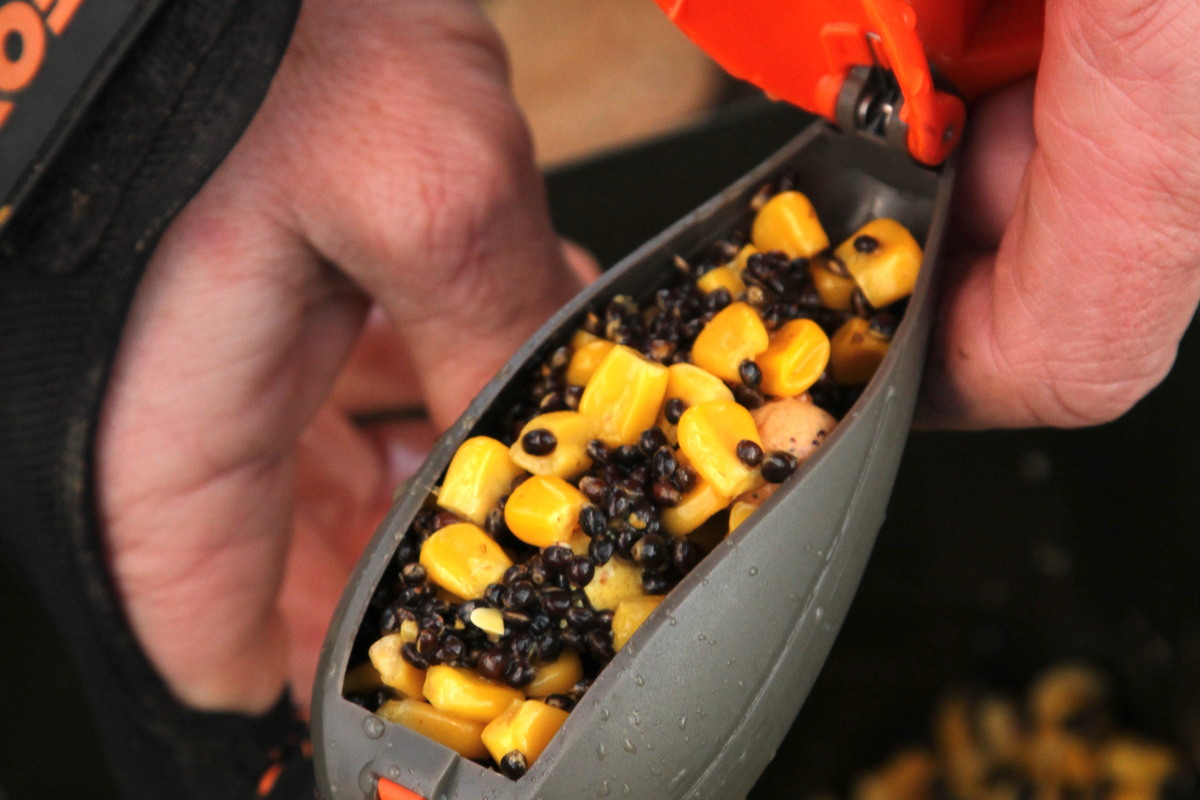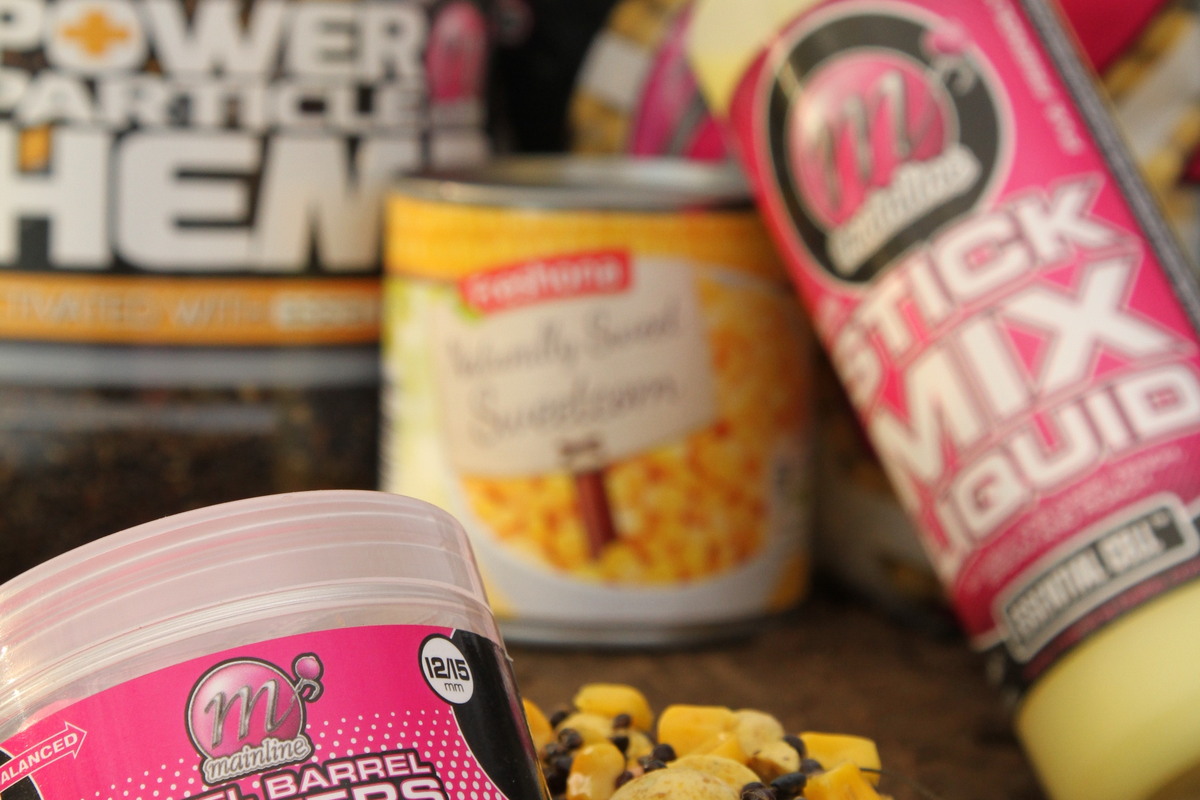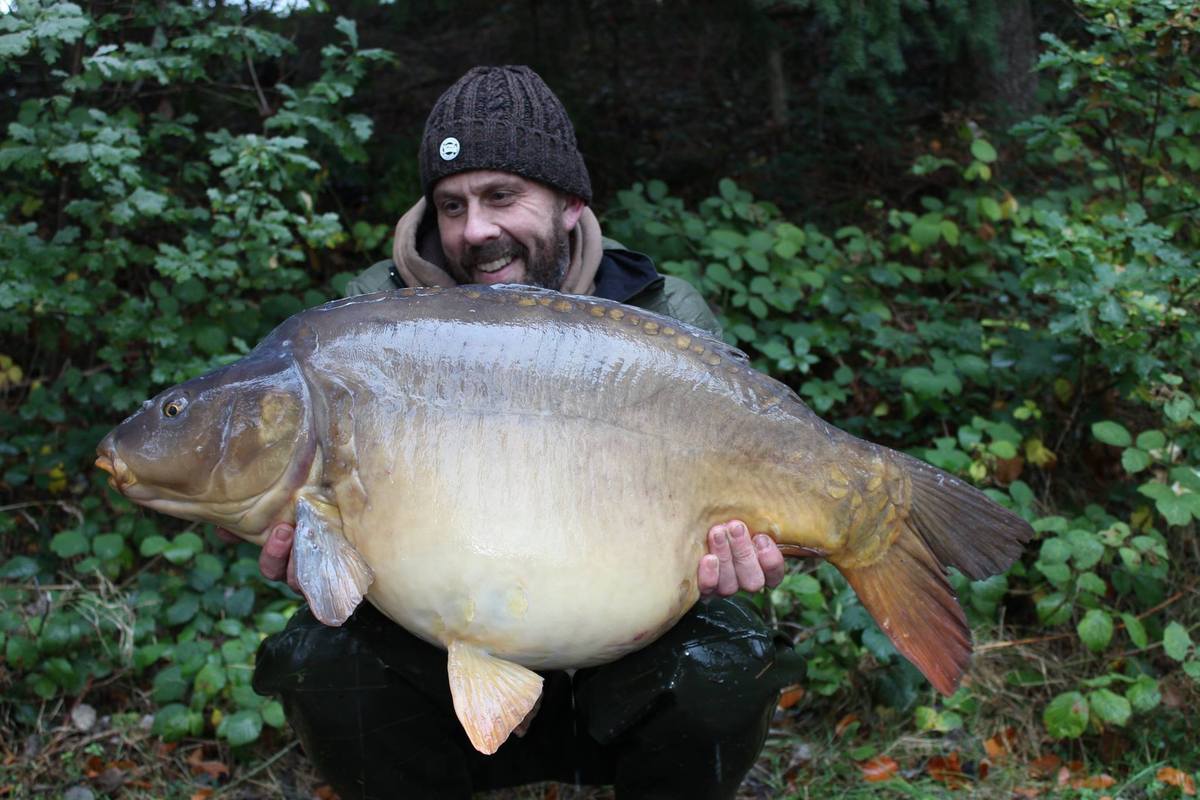 There's another boilie that gets added too, again in chopped form, and that's the Salty Squid. These pink boilies have again proven successful and they continue to work into early winter and beyond. They also match my chosen hook baits, the Fruity Squid Wafters, and mean that these hook baits are not the only pink item in the area. The main base of the mix is Mainline Power Plus Hemp with Essential Cell, hemp being the number one spod mix ingredient in my opinion. Finally, a decent squirt of the Essential Cell Stick Mix Liquid completes the mix, which I'd urge you to try over the coming months. There may be a few ingredients involved but the quantities are all relatively small so once you have each of them they'll go a very long way indeed.

In terms of tactics, I use the smaller sized Fox Impact Spod and just introduce 2-3 spods full initially, topping up after every second or third fish, or as and when I feel it's appropriate. Give it a try, you might just be surprised at how this can really switch the carp on, even through our coldest period…
How To... Make Steve's Winter Mix
Share this article
0