Mainline
Articles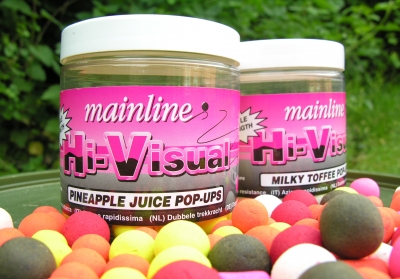 Tutorials
Pop-Up or Bottom Bait?
The short way for me to answer this is to say that I prefer using a pop up to any other presentation and will use them whenever I think I can get away with it. I believe that pop up presentations are far more effective at pricking and finding a purchase than bottom bait ones, due to the hook sitting in the prone position, point down, when the bait is taken. There is also less chance of the hook point being masked by debris or blunted on gravel.
Although I use a pop up for the vast majority of my angling there are times when the use of a bottom bait will increase the chance of a pick up. I select bottom baits if I feel that this increase is enough to outweigh the superior hooking of a pop up arrangement. I opt for a beaked hook such as an Atomic Claw for bottom baits.
I never use a boilie straight from the bag as I like to incorporate some element of buoyancy into all my hookbaits. My homemade hookbaits have a percentage of Polaris pop up mix added to the base mix to negate the weight of the hook for bottom baits, or to produce slow sinkers. A cut down pop up will achieve a similar effect. If I am using tiger nuts I will utilise cork to balance them and with corn or maize some yellow foam or a buoyant plastic hookbait.

Previous experiences in similar situations as well as a number of other factors will influence my decision on which type of presentation to use. The type, amount and density of bait will all have an effect. The larger the individual food items the more likely I am to use pop ups. A tightly or heavily baited spot will see me erring towards a bottom bait whereas I will favour a pop up when fishing over a greater spread of bait and the fish are moving between mouthfuls.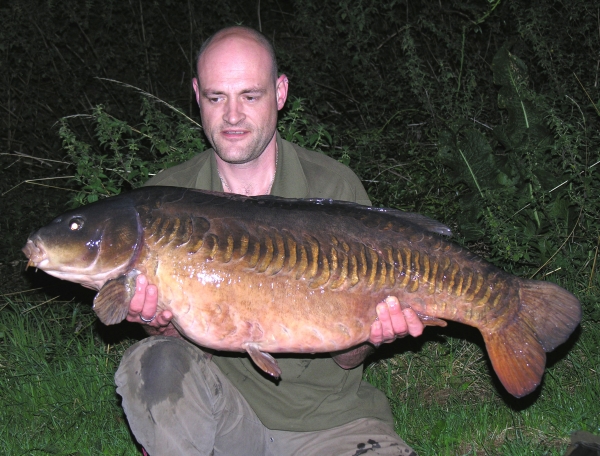 If I think the fish are feeding heavily I will be more disposed to offer a bait on the bottom, with a pop up a better option when I believe they are browsing. I would also consider a snowman, incorporating a bright pop up, to draw attention to the hookbait. Likewise, fewer fish present would lead me to attempt to make the hookbait stand out from the freebies.

The make up of the lake bed will have an influence as well. I cannot fish with confidence if I feel there is much chance of the hook point being masked by weed or debris and a bottom bait is more susceptible to this happening. If the baiting situation dictates a bottom bait but the lake bed suggests a pop up a compromise can be reached by using a low pop up with the putty just above the eye of the hook.
Shallow water will see me err towards a bottom bait as more light will penetrate and the presentation needs to be more subtle. With increased visibility a pop up may well be viewed with more caution.

Singly, small baits, such as 10mm boilies or corn, will be unbalanced unless a small hook is used. The use of double hookbaits enables me to use a larger hook whilst keeping everything in proportion. The only other time I use double hookbaits is when Tench or Bream are proving to be a nuisance.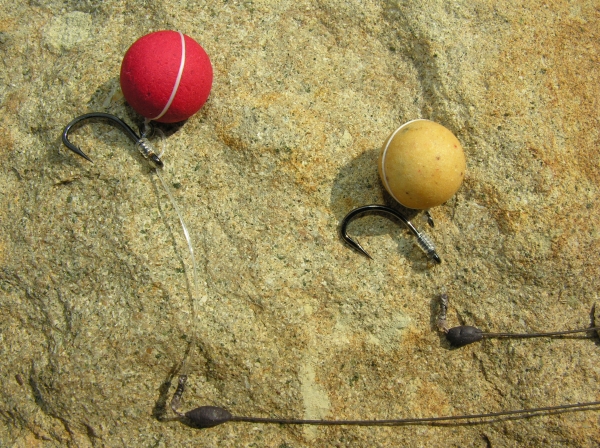 Boilie Fishing - Pop up nearly every time. I occasionally use a bottom bait over a tightly baited spot with a clean lake bed.

Single Hookbait - Only one choice here and that is a high (two inch) pop up. In this situation I want the hookbait to stand out. There is also less likelihood of the hook point becoming masked when cast to showing fish.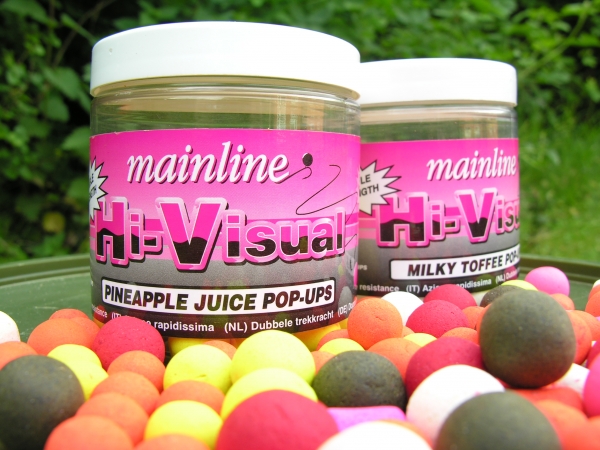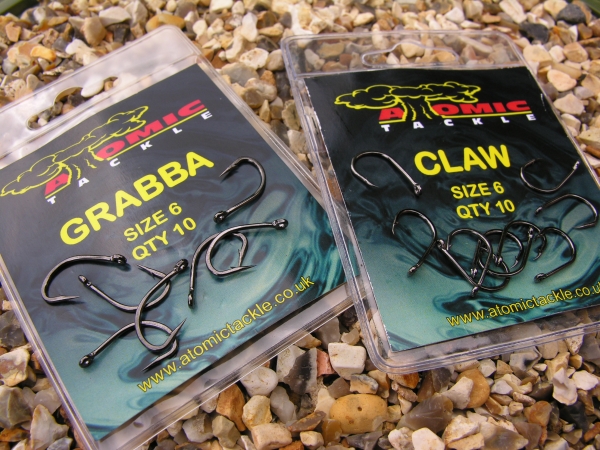 Particles - I enjoyed my best ever session fishing pop ups over particles but have also experienced plenty of sessions when a bottom bait has proved more effective. If feeding heavily the fish are less likely to lift their heads between mouthfuls however, if there are not large numbers of fish present and a big bed of particles over the area, it may be necessary to draw attention to the hookbait. This situation really depends upon the number of fish present and how well they are feeding so I would opt for one rod on a low pop up and the other on the bottom.

PVA Bags - A slow sinking bottom bait is my choice for use in a pva bag. With only a mouthful of food present I want the hookbait sat in amongst the little pile of attraction but also to fly into the mouth at the first enquiry.

Margin Traps - Visibility will be enhanced due to higher light levels and feeding is often more cautious close to the bank. The individual food items will be small and the spread of bait tight so the carp will not have to move far between mouthfuls. A bottom bait will always be my first line of attack here. Island margins would be treated similarly.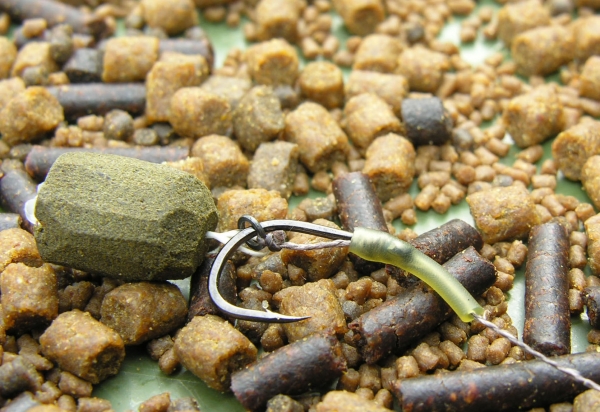 In any situation it is important to be flexible and, if I think I should be getting bites but am not experiencing any action, I am always prepared to alter my presentation.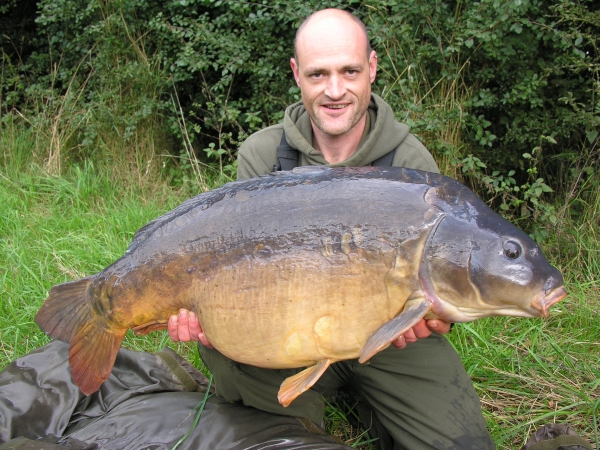 Share this article
0