Mainline
Articles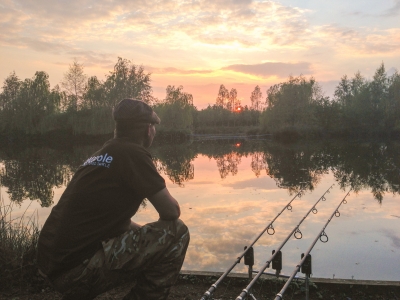 Tutorials
My Introduction To Mainline Baits
Les Bowers recall the events and indeed reasons behind his realisation that he needed to be on the Mainline team...
Although as one of the directors of Rigmarole, I did have to change my plans recently and pop down to Todber Manor instead to see how my pair, Jase Dunn and Marcus Parker were getting on in the competition there. As it was everything was fine and they had qualified. Over in the next peg, were a couple of good friends of mine, Rob Marsh and Lee Merrit, so I had a wandered over to see them and how they were doing - I needn't have asked as they did extremely well and also qualified. As we chatted I mentioned I was off fishing myself later that day, but my bait hadn't arrived in time. So my intentions were to just fish single hookbaits - not ideal, but it was better than staying at home. Lee said to me that they had a few kilos of bait left over that I was more than welcome to take it. Well I'd never used the Hybrid or Cell boilies they gave me before and wasn't sure if my water would respond to it, but nevertheless thanked them and set off for Leverets.
The weather was quite hot and I decided on a swim known as the 'Grebe', which looked out onto two islands. The right-hand island had a small bay that cut into it and I could see the odd fish showing there - so that was to be my middle rod fishing the shallow water there that averaged about three to four feet deep. The right-hand rod was positioned off the end of the same island over a bloodworm bed in around six to seven feet of water where the bottom shelves off. That just left the left-hand rod, which I decided to use as a roving rod, trying new areas of the swim to see if I could nick an extra fish or two, perhaps casting at any showing fish.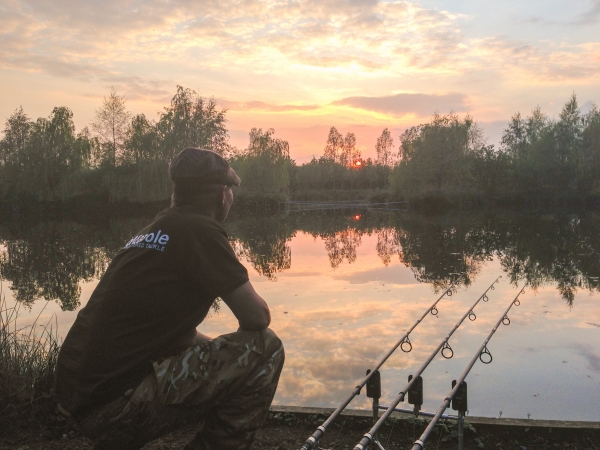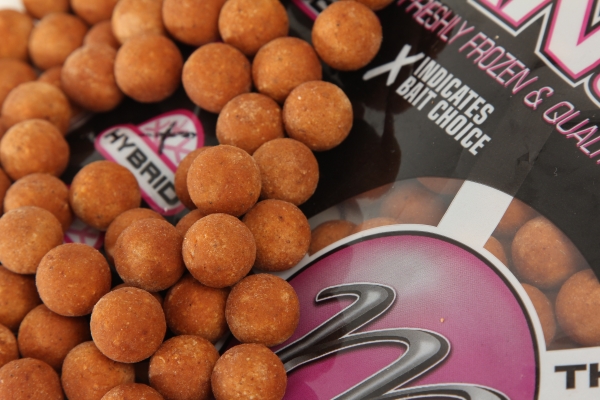 More or less straight away I was catching from the island bay. My first fish being a low-twenty, followed by a stunning looking thirty-pounder and the action just kept on coming with a number of high-doubles and twenties coming from my approach of topping-up with Hybrid and Cell after every fish. The left-hand rod produced a few takes too, bringing my tally up, but the right-hand rod remained quiet and hadn't produced a fish by next day. I was sure it would and I fired some more freebies over the top to keep the fish looking.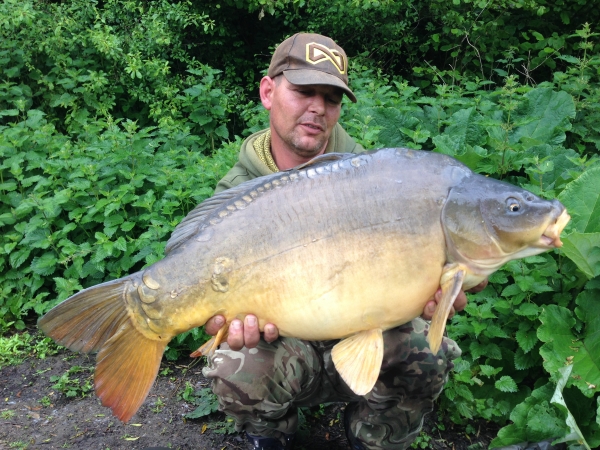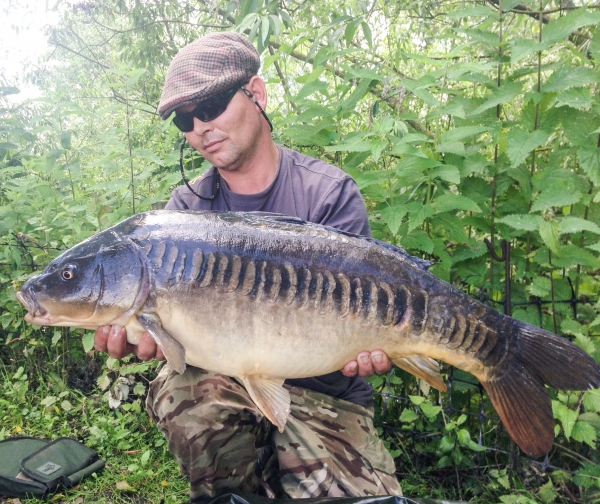 Later that day I had a ripping take from the right-hander, where the bobbin slammed into the rod (I love that sound) as I jumped-up from my seat to grab the rod. Immediately the hooked fish took line, as the rod hooped over even though the clutch was set quite tight it was still managing to take line - taking me on a merry dance around the swim. First trying to go around the island then swimming towards me and cutting across the other two rods, before I got a glimpse of it about a couple of rod lengths out. It was clearly a good fish and I prayed it was a good hook hold. Although I needn't had worried because the hook was firmly embedded about three-inches into the fishes mouth, as I finally slipped the net under it at first time of asking.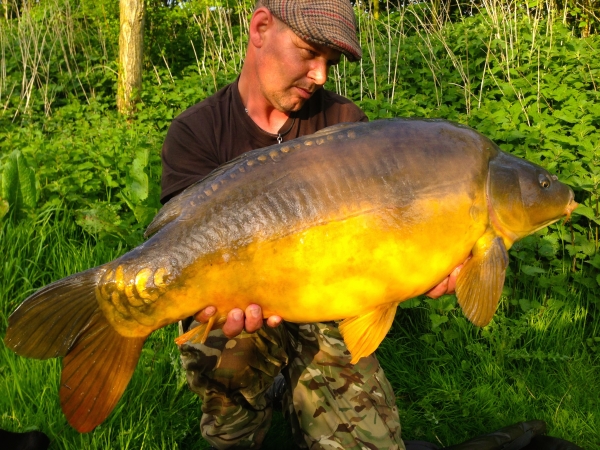 Share this article
0