Mainline
Articles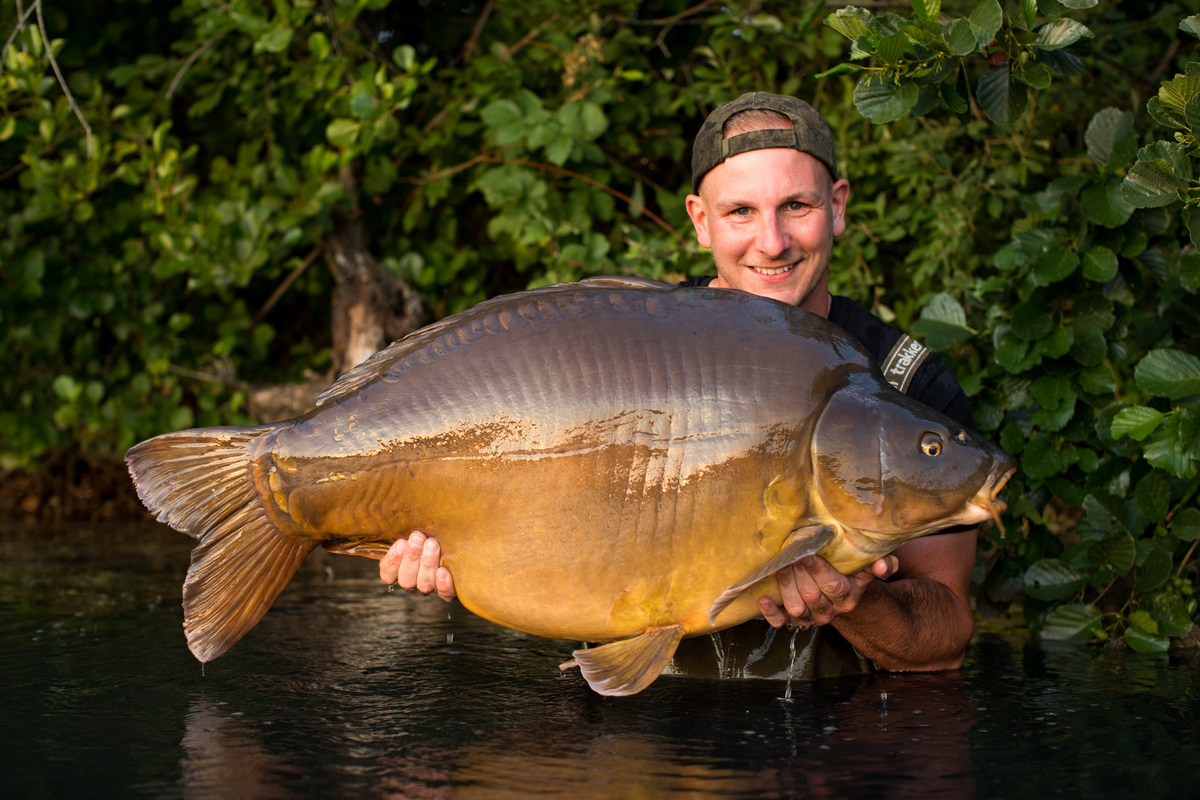 Tutorials
HOLIDAY CARPING!
KORDA KOACH, ROB BURGESS GIVES HIS TOP-TIPS FOR FISHING COMMERCIAL LAKES IN FRANCE...
For many years now, I've been travelling across the channel to visit the many commercial lakes and venues France has to offer. There's a real buzz to these kinds of trips, which generally hold a full 7-nights on the banks, a holiday atmosphere often with a crowd of mates, and most importantly the potential of hooking into some seriously big carp!
Luckily, I can still look forward to these trips on a regular basis in my role as the Korda Koach. Visiting venues such as Crete Lakes and Gigantica to offer my help and advice with what can be a dauting prospect for some, and hopefully see them catch some of awesome fish available as a result!
Through spending time with these guys on the bank, I very often see the same mistakes when people get things wrong and its often the basics, and things that could easily contribute to more bites. So, here's five tips to consider when you're hitting the banks of a French holiday lake...
01 - START WITH SINGLES!
In most cases holiday lakes will have a system of a party of anglers booked on per week of the season, with a change over day in between, which means two things. Firstly, when you get into your chosen swim it may still have bait out in the water from the previous angler. And secondly the fish pressured through the week, may very well be aware that this 'change over' spell where no lines are in the water, is a good safe time to feed.
So, it really can pay dividends to resist the temptation to get some bait out and instead fish some high attract singles for a bit. A couple bright pop-ups out in the swim while you set-up your bivvy and gear can very often produce a bonus fish and sometimes some of the more wily, better ones!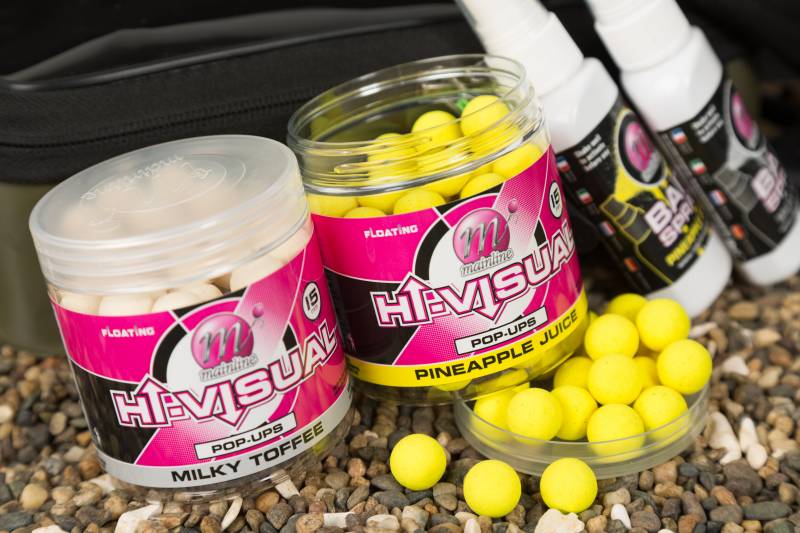 02 - TAKE SHELFLIFE BOILIES
I see a lot of anglers worry about keeping freezer bait boilies fresh through a week-ong session, even though a good air-dry is all you need to maintain their condition. But do you know what? Modern-day Shelflife baits can be just as good and alleviate any bait concerns altogether.
The High Impact range of boilies tick all the boxes and some! Rolled from a highly nutritional food source base mix that's combined with a selection of flavours in both sweet fruit flavours and savoury fish. Just keep them cool and out of direct sunlight - in a chill bag is perfect. Oh, and they're also available in a 20mm size, which leads me onto my next point...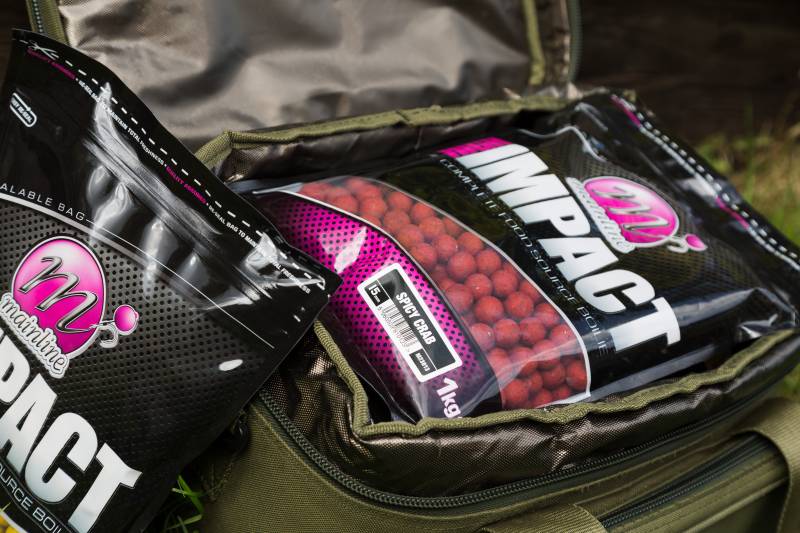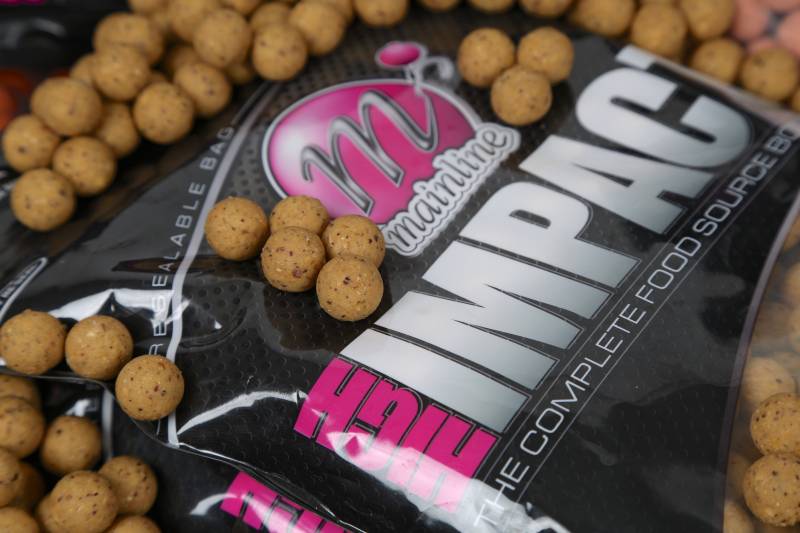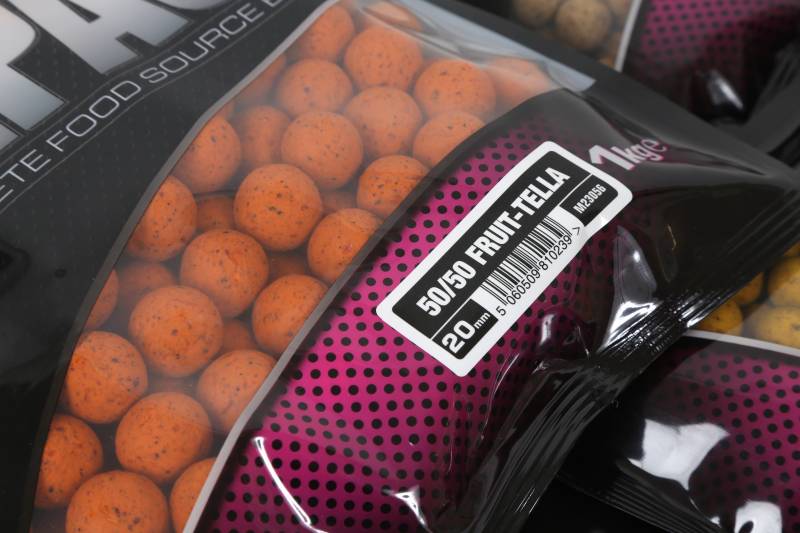 03 - SCALE-UP
You can expect the average size of carp to bigger in France than the UK - much, much bigger in some cases! So, bigger stronger fish can often mean a slight step-up in end tackle and in turn hookbait size. Hooking and taming a large French carp with a mouth the size of melon (slight exaggeration) can mean that size 4 hooks or above are not out of the question. Hookbaits will obviously needs to match so be prepared with some baits around the 18-20mm size. This isn't always the case, sometimes a more delicate approach is required, but in the main be ready to scale-up and not lose fish!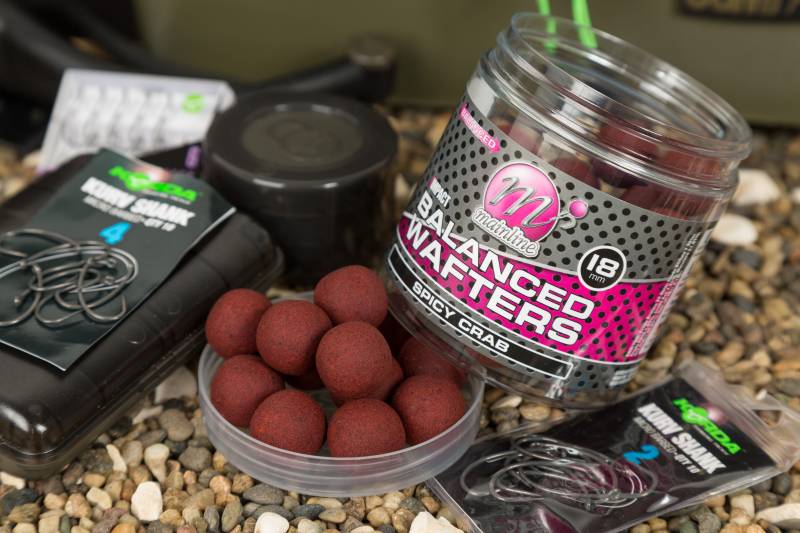 04 - USE A WAFTER
Wafting and balanced hookbaits have always been a serious edge wherever you fish, although you did used to have to make them yourself, which was always a bit of a ball-ache getting your mix right. Thankfully those days are long gone with the availability of Balanced Wafters made to match your favourite Mainline boilie flavours.
As I've already mentioned commercial lake carp can be fairly pressured across a season, so I'd certainly take advantage of these difficult-to-deal-with (for the carp) balanced hookbaits - especially as they are so easy to use! A simple Hair Rig is all you need with the weight of your hook enough to counter-balance the wafter.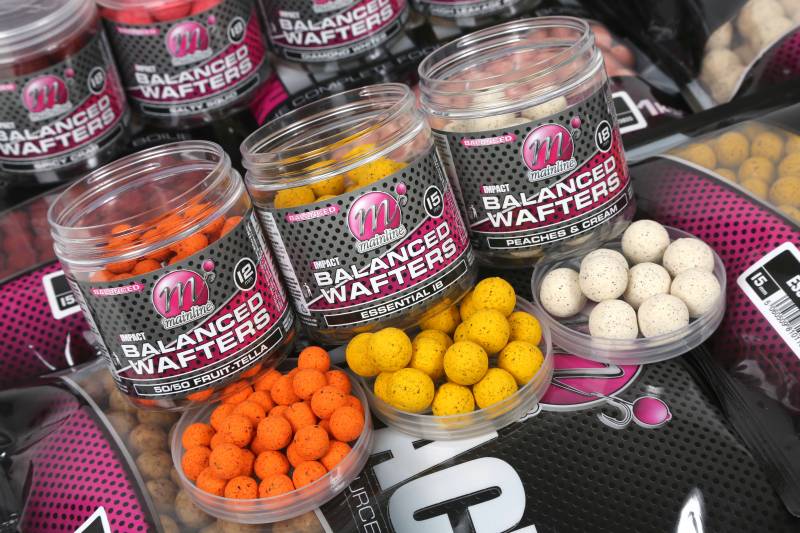 05 - GIVE YOUR SHELFLIFE BAITS A HIGH ATTRACT TWIST!
A lot of lakes will have restrictions on certain types of baits, and can quite often be boilie only waters, but try not to let this hinder your presentation options - especially when it comes to attraction! Here's a little process I like to use to give my shelflife bait rig a high attract twist...
Share this article
0