Mainline
Articles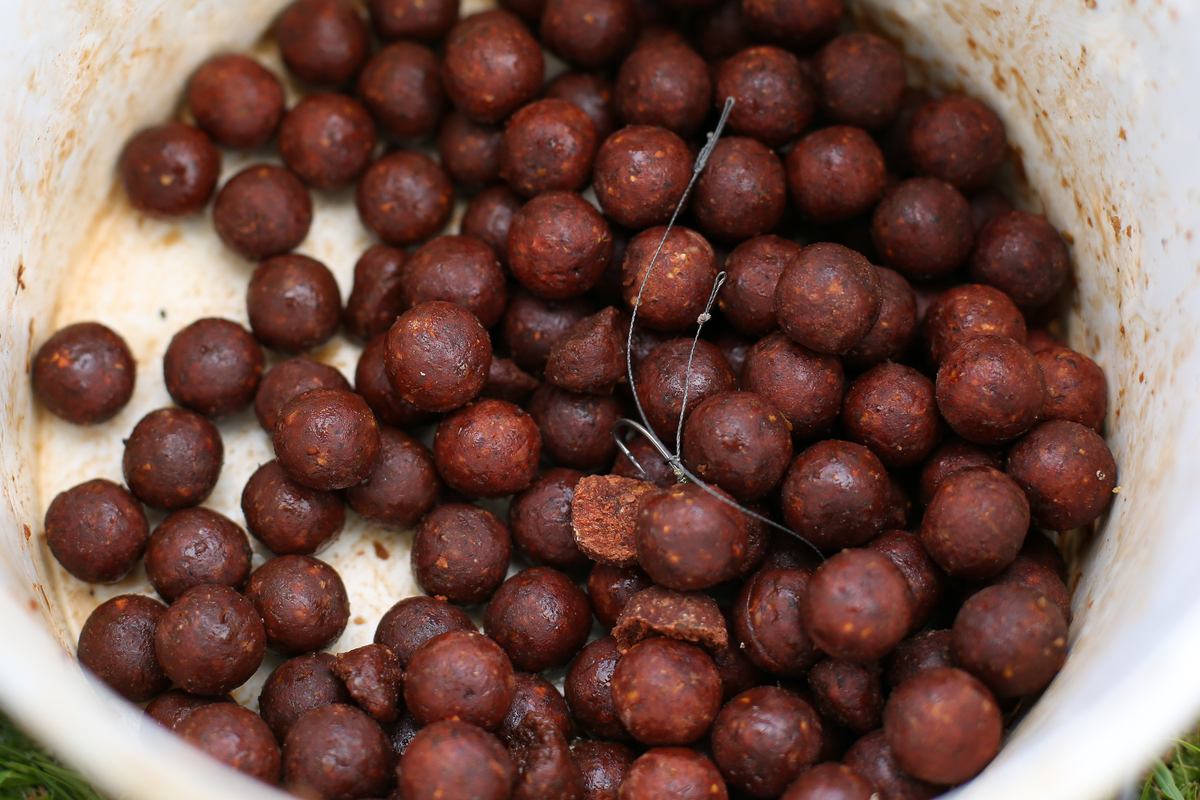 Tutorials
Boilie Fishing Masterclass
Mainline carper, Elliott Grey gives you every piece of info you need for fishing with boilies effectively...
If you like big carp then there's a pretty good chance that you'll be a fan of the boilie. Carp adore their boilies and with this in mind, so do I, there's so much you can do with them and in this piece I'm going to run through a whole host of different aspects of boilie fishing; there's so much more to them than what meets the eye.
Washed-Out Baits
This is a tactic I have used with great success in the past, on one venue in particular it seemed to make a huge difference. If the venue is pressured and sees a lot of boilies introduced, then I wouldn't mind betting that if you try the washed-out boilie approach then it will score well. Rather than use lake water I used to soak my baits in the water that I would drain off of a load of particle. I would use an overly large amount of water when prepping the seeds and then freeze the particles themselves for another time.
Protecting Your Hook Baits
Despite being relatively nuisance-fish-proof, there will come a time when crayfish or silvers become a nightmare with whittling down your hook baits, and when this happens I would advise wrapping them up, using either shrink wrap or mesh tights. These will also help to protect against diving birds.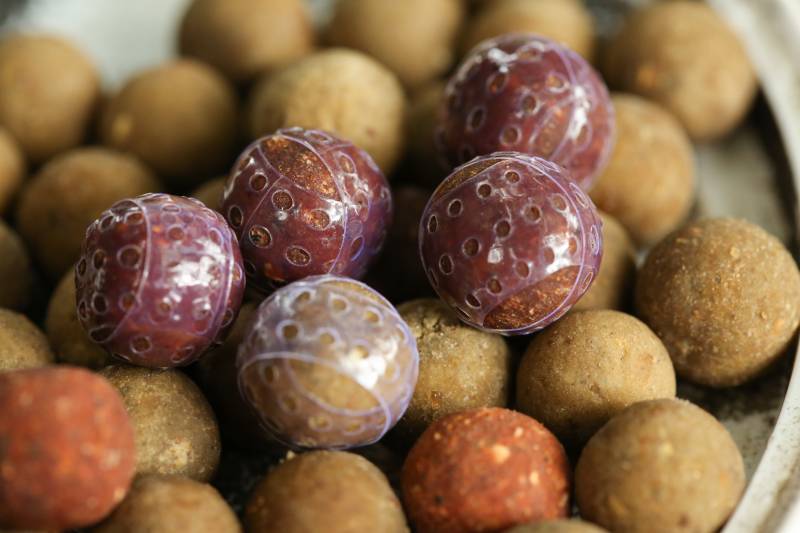 Make Your Own
I love making my own boilies, whether it's hook baits or the proper boilies themselves, there's something special about doing so. It may take a little time, cause a bit of a mess and get you in trouble with the Mrs from time to time but knowing exactly what's in your baits, and being able to tweak them accordingly is hard to beat. When creating my hook baits I like to give them a boost, so that they're the most attractive baits on the spot.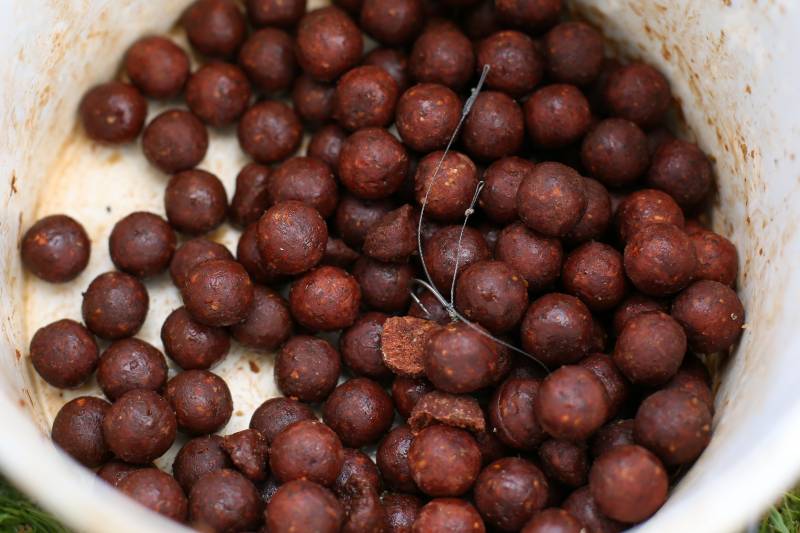 Balancing Baits
This is a tactic that I first used in around 2006 and since that time it has become more and popular, just like all the other little edges in carp fishing. The idea is simple and for me it's all about making the hook bait fly into the back of the carps mouth more readily than the free offerings. The simple addition of a bit of cork is all you need in order to make this happen, and I believe it not only helps you hook more fish but it achieves better hook holds too.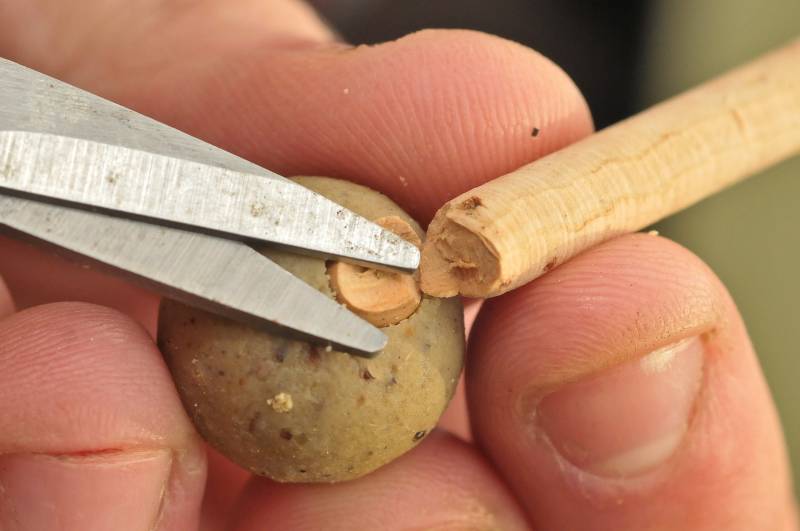 Hardening Your Boilies
There are plenty of occasions when you might find yourself in need of hardening your boilies, and there's two ways of doing so. Air drying is most common way of hardening a bait, but I'm not a huge fan of doing so unless the baits need to be preserved for long periods. I do however like to use oil in order harden my boilies and have found that most oils will do so, my favourite is salmon oil, which not only hardens the bait but it also adds an element of attraction too.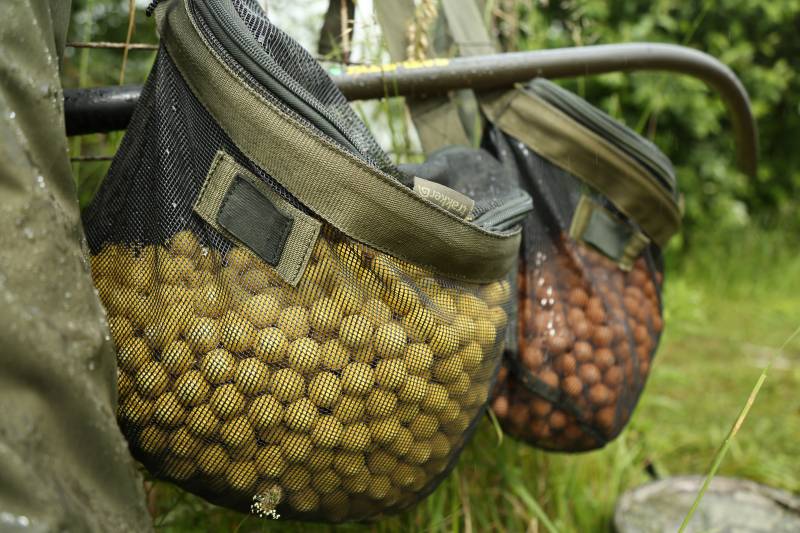 A Boost of Liquid Attraction
This is a pretty simple one and whatever it is that you decide to add to your boilies in order to boost their appeal, if it's liquid then it will be drawn into the bait and can completely transform them.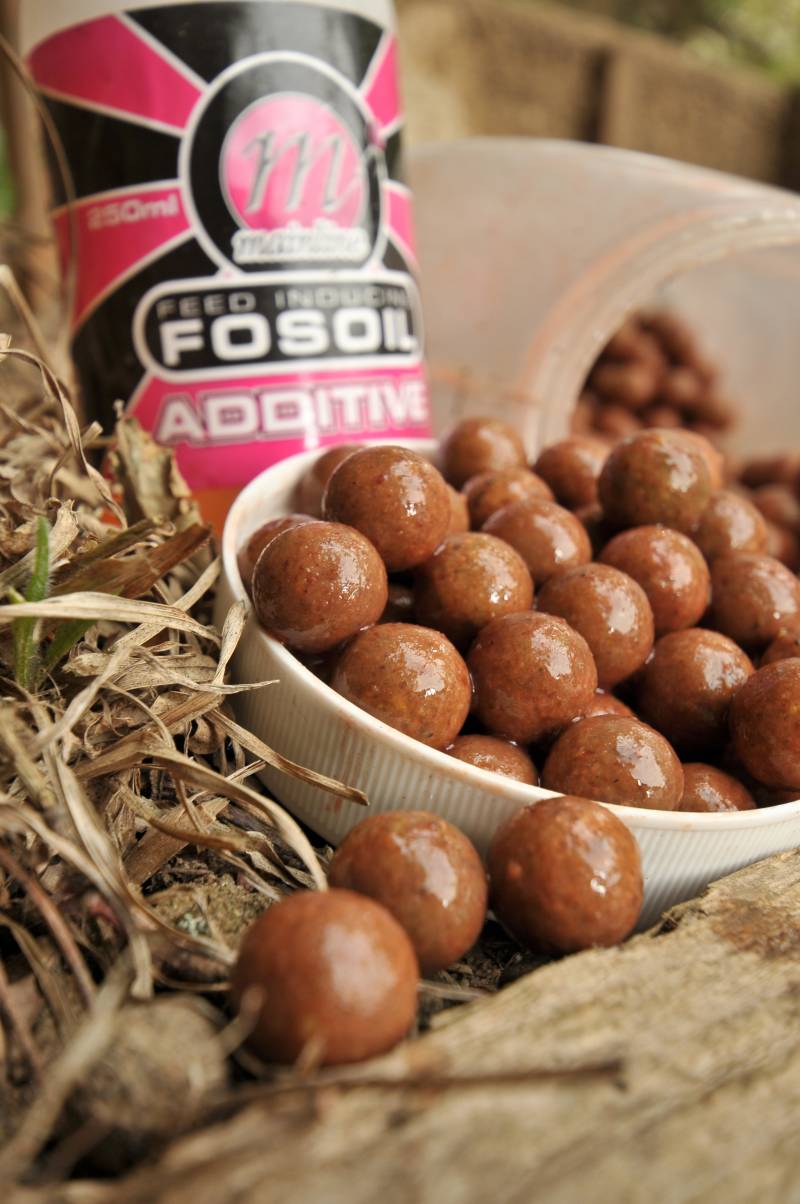 Boilie Crumb
Having spent many years watching carp feed at close quarters, and surrounding myself by anglers that adopt a similar approach, there's no doubt in my mind how effective boilie crumb can be. One thing I will say is that if you put boilie crumb in front of a carp then they will almost certainly go wild for it. One thing to bear in mind is that when they're smashing the crumb, you will occasionally find it hard to get a bite on a large hook bait – food for thought.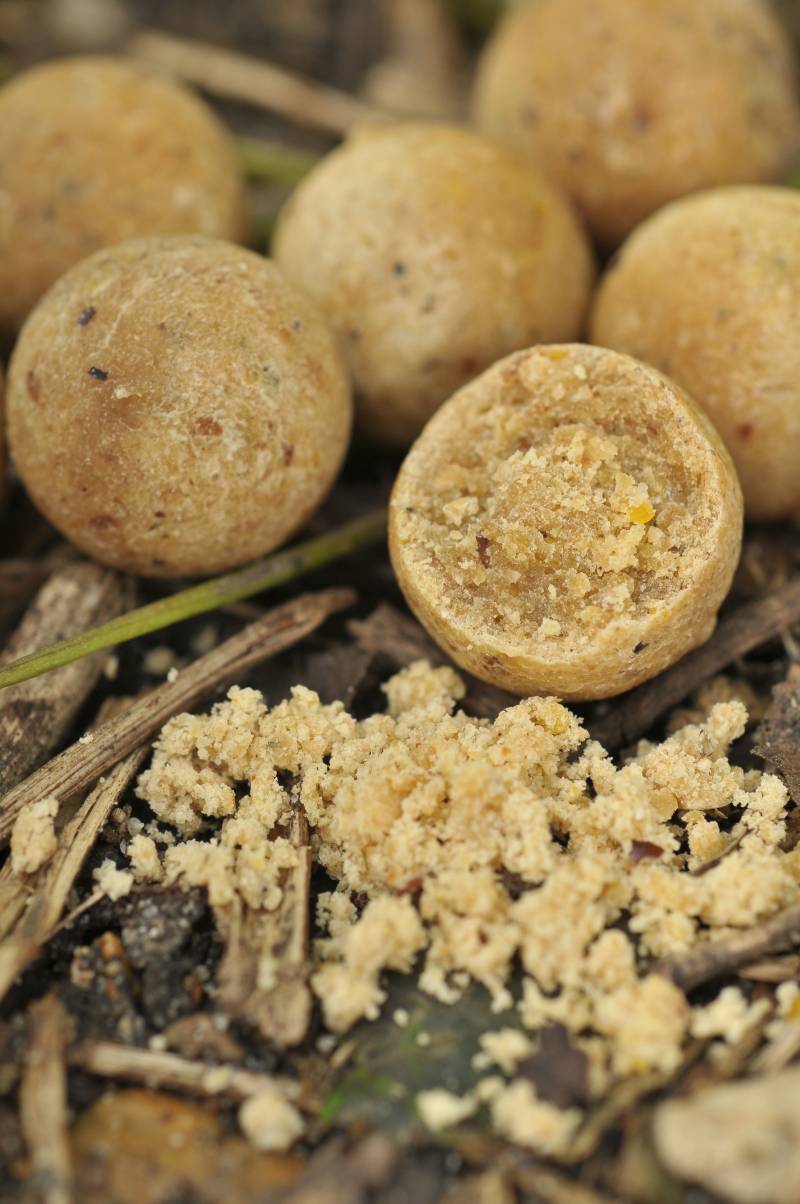 Shapes and Sizes
Boilies are available in a whole host of different shapes and sizes and this is one of the best things about them, whatever you need them to do, they'll do it. Rolling dumbbells is another option and although they can only be catapulted or Spombed, they do offer a different dimension. Large baits can help you reach greater distances and will also enable you to avoid the small, nuisance species. Small baits are very susceptible to nuisance fish but are rarely used by most anglers, so once again, offer something different.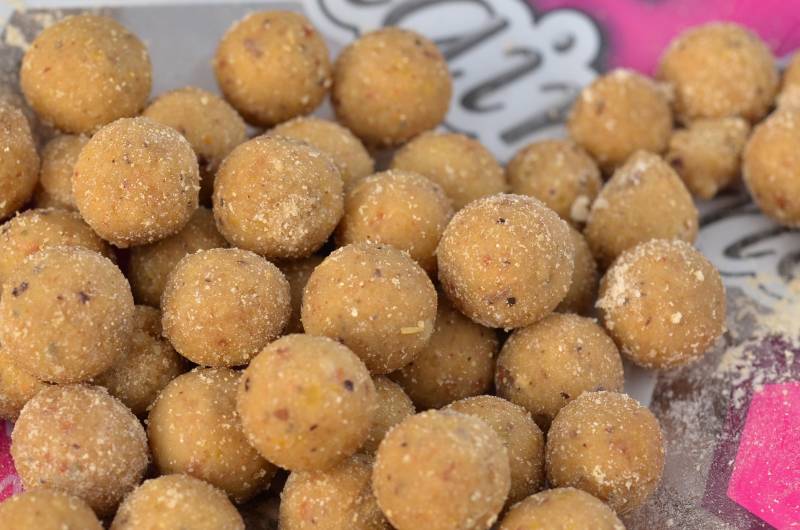 Seasonal Bait Choice
There's a lot to be said for using the right bait for the right time of year. For example, during the colder months I will use the Cell, which is extremely digestible and doesn't contain too many fats or oils which are hard for carp to digest when the water is cold. However, once we reach May or June I will switch over to Activ-8, which is a fishmeal, and contains the oils and fats I want to avoid in winter. These are extremely easy for the carp to digest once the water is warm, and after spawning and as we move into autumn, the carp will be actively hunting for them.
Pop-Ups
I absolutely love a pop-up, they have many advantages but one of my favourite things about them is the fact that they make singling out the bigger fish a lot easier. On top of this, a pop-up also allows you to cast at showing fish, safe in the knowledge that the bait will be sat pretty.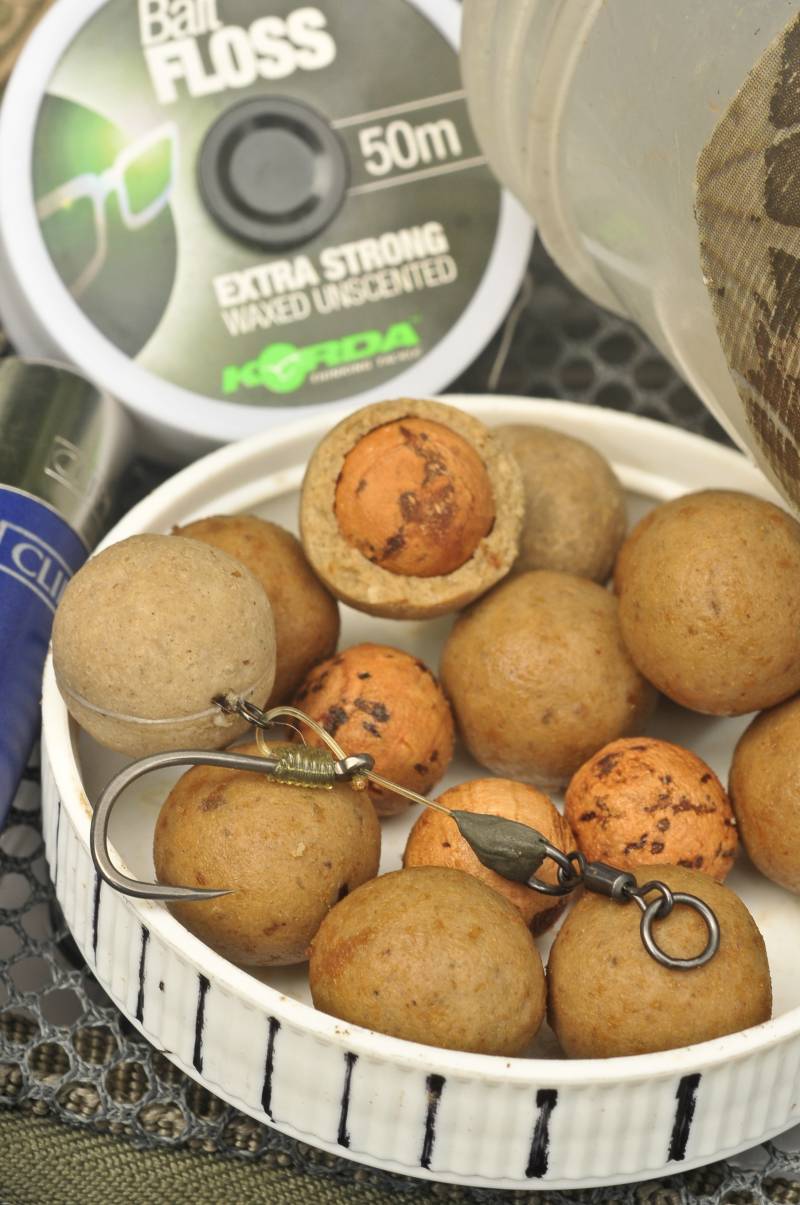 Using a Throwing Stick
When boilie fishing, I absolutely love a spread of boilies and believe that it makes carp much easier to catch, as they're moving between baits. This spread is easily achieved when using a throwing stick, which also offers the advantage of being able to bait up at greater distances than a catapult, but without the disturbance caused by a spod or Spomb.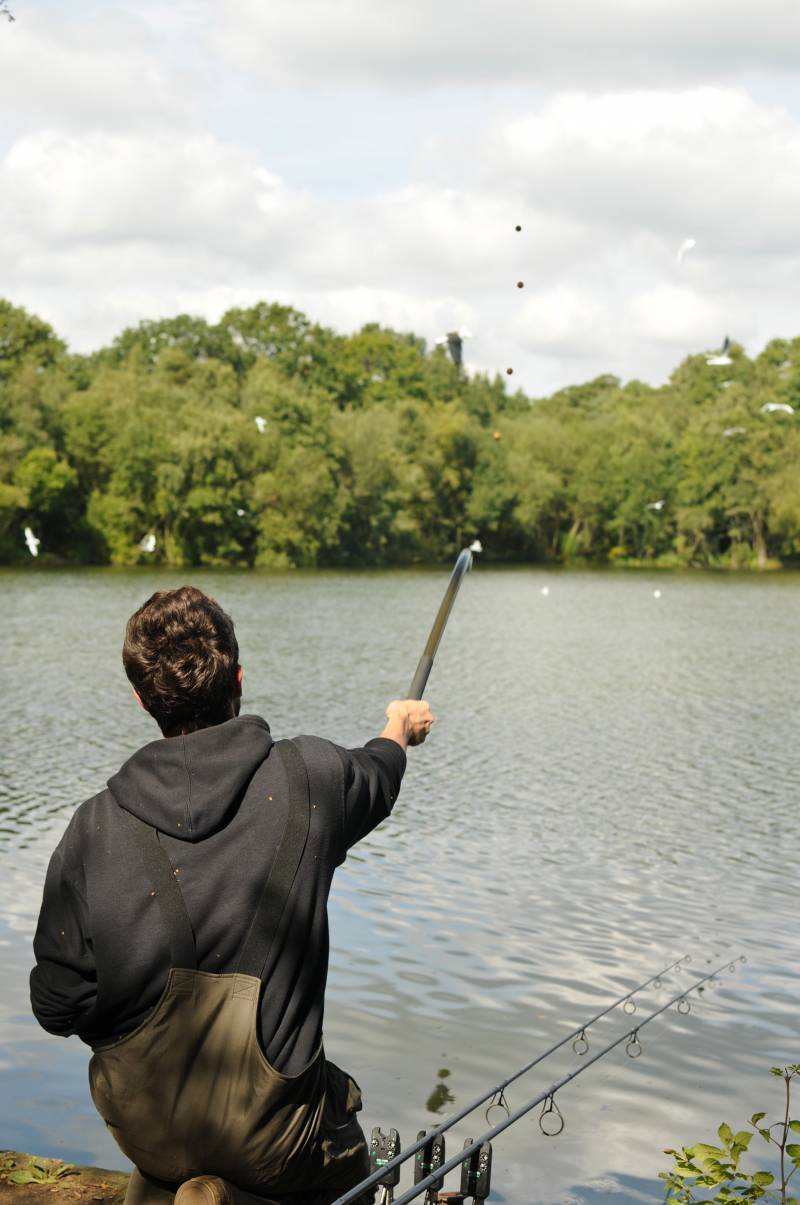 Catapulting and Precision
I use a catapult a hell of a lot when fishing with boilies at close range. The great thing about a catapult is the ability to be extremely accurate when baiting. You don't have to land all the baits on a bin lid, but if you'd like to then you can.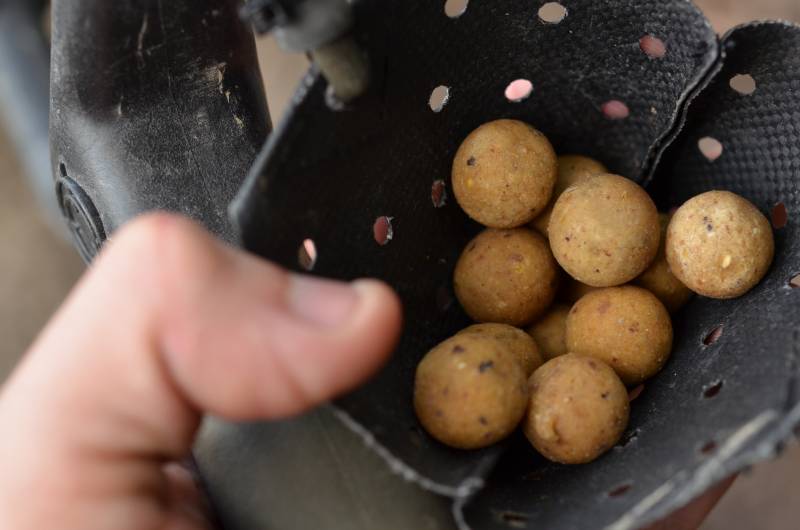 Pre-Baiting
When pre-baiting, I love to use boilies, and although I might use a few particles and pellets from time to time too, I do love a boilie. The good thing for me is not only that you're giving them the best meal you can, for free, but boilies don't cause a spot to get absolutely smashed to pieces and turned over too aggressively, like smaller food items do, which can cause the spots to blow.
Quantities
Whether you want to use loads of boilies or just a few, it matters not, they can equally as effective. Some venues will react well to large beds of bait and using pure boilie can be expensive so don't feel like you need to be using loads to compete, as long as you can get your bait going in regularly, they'll eat them readily. I've never really been a mass baiter when it comes to boilies and have had my best results when fishing over 30-60 baits per rod.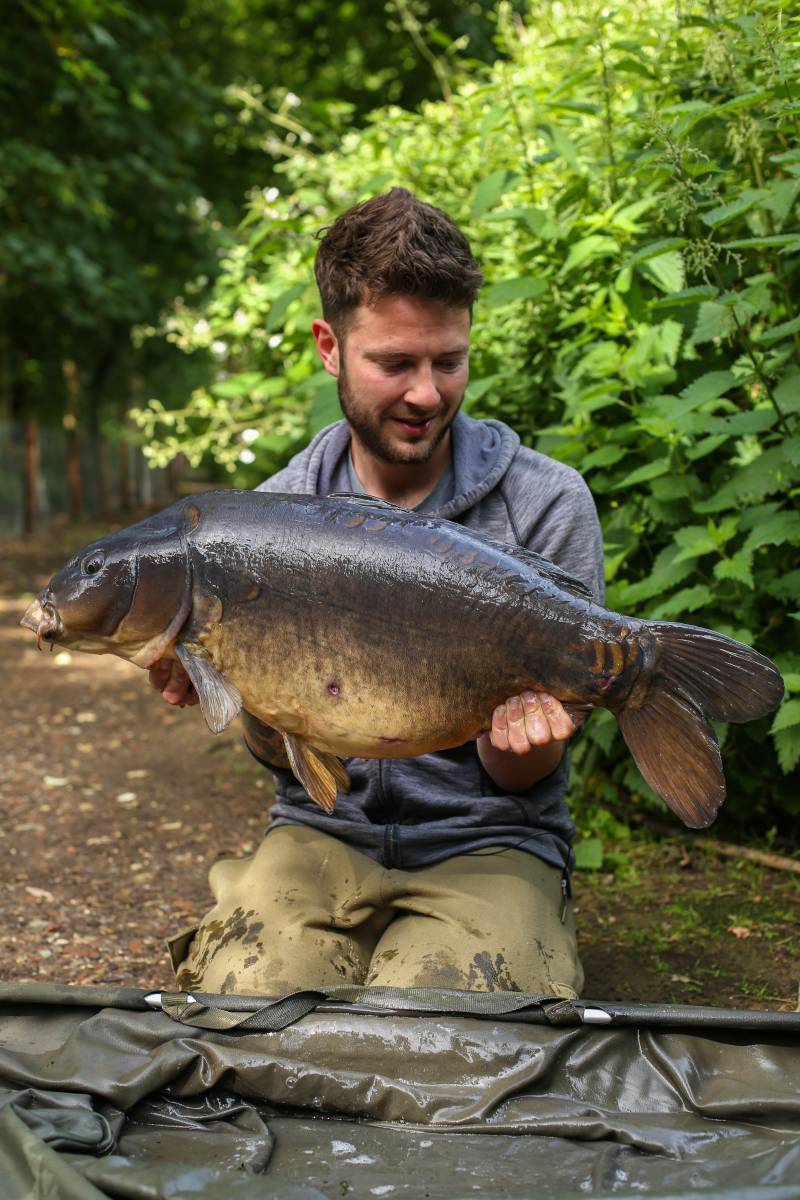 Bright Ones
There was once a time when I would have laughed at you for suggesting that I use a brightly coloured hookbait – those days are now well and truly over and I use them all the time. I saw the light in around 2007 and since then I have used them more and more. These days my opening gambit on a new water is a bright hookbait I absolutely love a bright and believe they will catch carp wherever you go.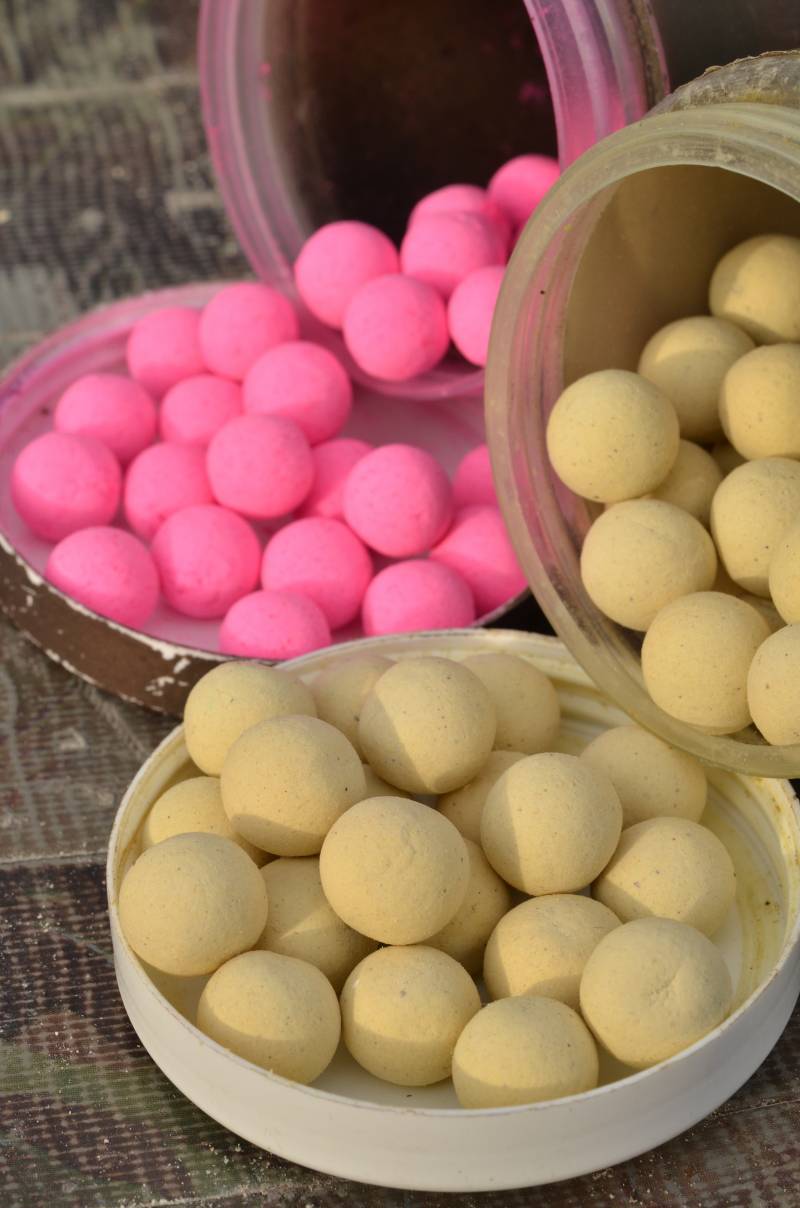 Share this article
0