Mainline
Articles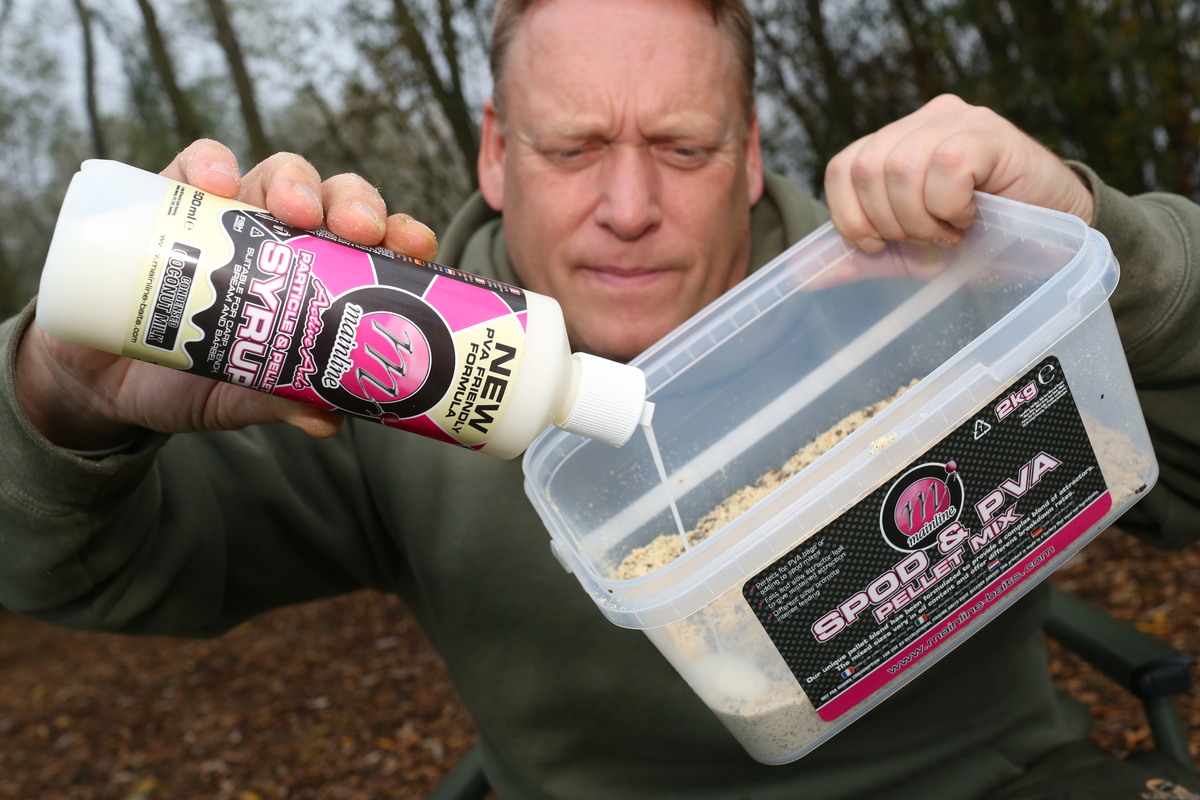 Tutorials
ATTRACTING BITES!
Kev Knight, explains how to nick a few bites even when time and conditions are against you...
Being involved in the production of various carp baits and the huge volume of boilies we roll, it would be easy to think that when I go fishing it's just a simple case of grabbing a shed load of boilies and away I go. Well you probably couldn't be further from the truth!

Yes, fishing over boilies and larger beds of feed can be a good tactic, and one that some of team will use to great effect – guys like Laney and Darrell Peck are superb boilie anglers, because they know when to put it in, and also when to hold back a bit. Matching the feeding pattern of the carp and the fishing situation, which is something I have to pay great attention too.

As you can imagine Mainline is a very busy business especially through the better fishing months. So I often find that the majority of my fishing time is during winter and even then I'm never quite sure that I can get away until the last minute! Short, cold-water sessions can be tricky for a number of reasons, but they're not impossible - with the right methods you can usually nick a few bites…
GETTING STARTED
Just because fishing sessions are going to be short it doesn't mean you can't plan ahead a bit and checkout what lakes will best suit a flying visit. If on the Friday night I get the sniff of a day-session on the Saturday my main aim is going to be a straightforward one – hopefully getting a tug on the line with a few bites!

So it's important to choose the right venue - one that's well stocked, ideally with plenty of fish around the mid-double mark or over. Specimen carp that can pull you around a bit and get the blood pumping with some screaming runs. At this time of year its also worth considering winter form, another reason why venues like Thorpe Lea tick a lot of boxes for me.

Open access and full of fish that are just as friendly as Gary and the team at Thorpe Lea, who are always on hand to help you out. They want you to catch fish and will do what they can to see you do so. To have someone genuinely help put you on some fish when you arrive for a short winter session is a massive benefit I can assure you.

So ideally have a lake in mind and a few rigs plus a few bits ready and waiting for your chosen venue. One tip that helps me a lot is in the last couple of hours of my session I'll tie a few rigs and prepare what I can for another trip. You'll be surprised how much your motivation to grab short session opportunities is increased when the gear is ready to go!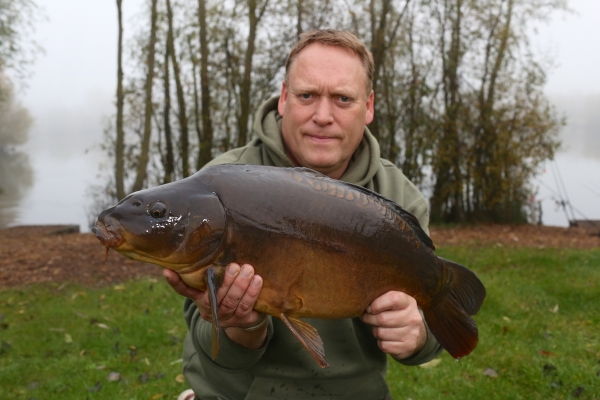 TOP TIP
If you are fishing a venue with a two-rod limit like we are today, but have a three-rod set-up still carry your third rod. You can make any changes you feel necessary ahead of a recast to this rod while the others are still fishing. Best of all you can arrange this rod with a fresh, baited rig ready for a speedy return to any 'hot spot' after a run and maximise the chances of further action!
KNOW YOUR SWIM
Now, as I've already mentioned it's important to try and read and then match the fishing situation you are faced with on any session, especially a short one. So if you turn-up and there are fish bouncing around all over the place in your swim then yes, get a hookbait out there as soon as you can.

Unfortunately this isn't always the case and so I do find it important to have a little cast around first. I'm not talking about whipping the water to a foam, just a few casts to see what's out there – to improve my chances of good presentation and chances of catching.

Most lakes seem to hold some type of weed these days, and its common to still find clumps of dead weed, as well as the first growth of silkweed through February. This can pose serious presentation problems to any rig – so I much prefer a nice clean spot if I can find one.

What's more, it's really worth knowing where the humps and bumps if any are, and what depth of water is in front of you. There's little doubt that fish can be on the bottom one minute and up higher in the water the next at this time of year. To nick a bite quickly you need to put a hookbait bang in the right place and that means thinking about the water column – let me explain…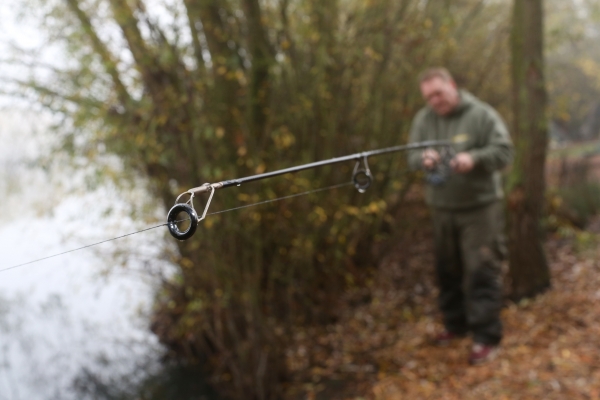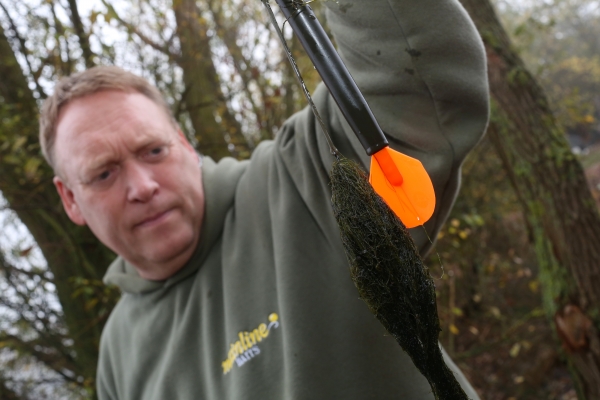 WORKING THE WATER COLUMN
When carp are located at various levels of the water column there are a few things you can do to try and encourage a take. You can use a presentation like a Zig to place a hookbait in the upper layers. Use a presentation that will disperse food particles and flavour through the water column to pull fish to its location or use the lakebed features to your advantage.

In the case of the later, using some of the knowledge gained via a few casts of the marker rod early on can really pay dividends. Features such as gravel bars and raised bumps and humps mean you can fish on the deck (with the added bonus of a little bait if you wish), but also be fishing the mid-layers possibly. It's a really simple way of edging your bets in my opinion.

Take the venue we're fishing today for example, the water drops off to around 15ft in front of me, but then rises-up to a large shallow plateau of around four feet depth. Any fish cruising near the surface won't be far off the bottom across this shallow area – reducing the need for Zigs and giving the opportunity to fish over a little bait with bottom bait tactics.

Zig Rigs are a good tactic at Thorpe Lea and I may fish them in the deeper water to target the upper layers. That said the fish in here also love a bit of food – a few boilies and pellets in particular. So by using the shallow features I'm able to utilise both tactics if I wish and increase my chances of some action by doing so.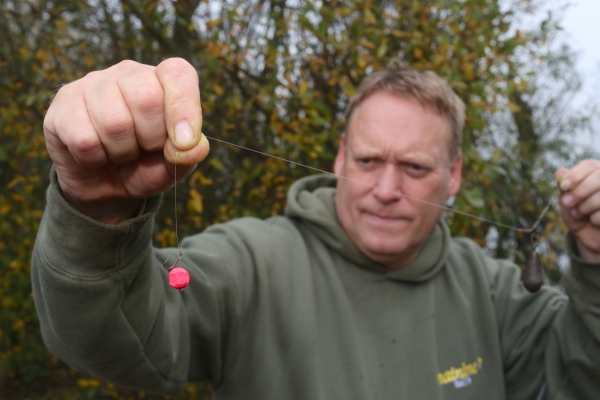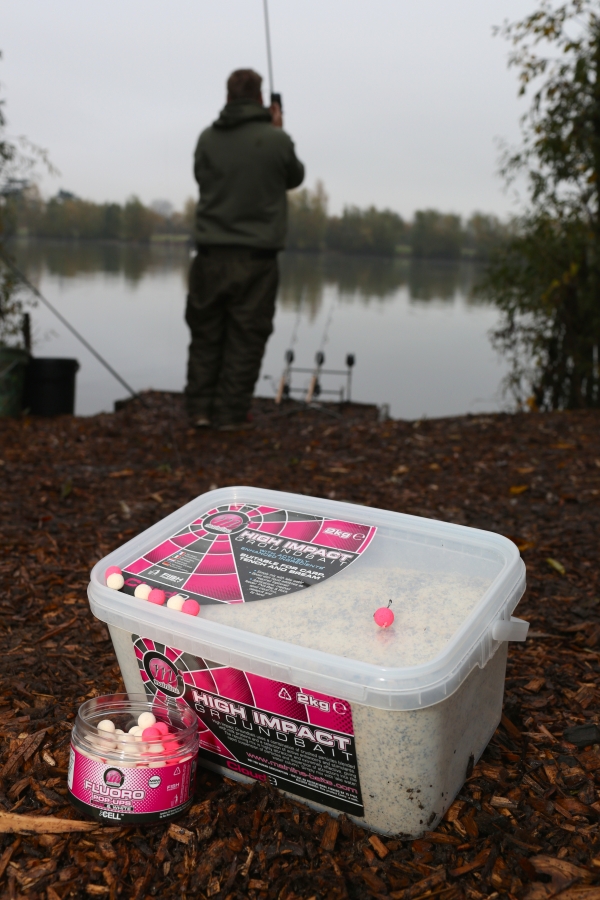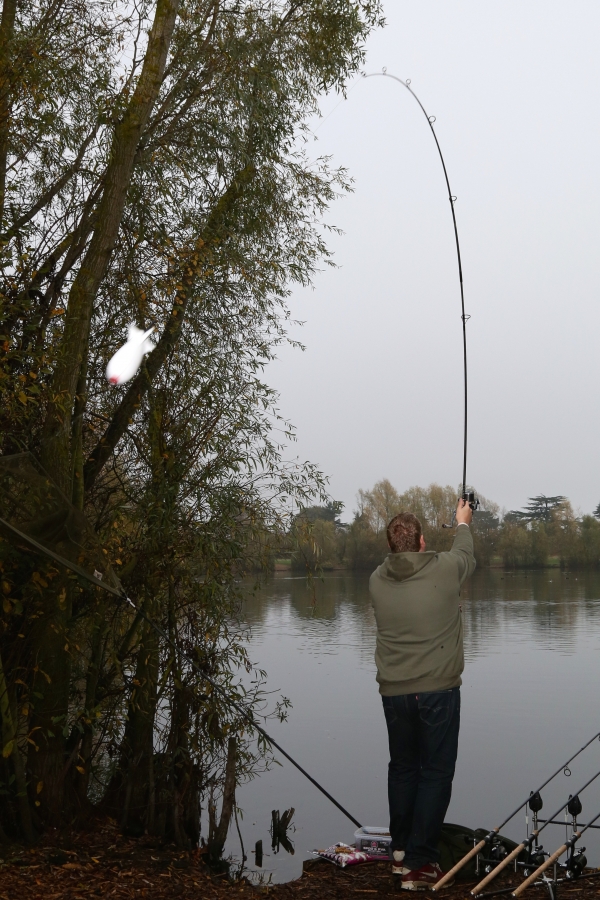 "SMALL IN SIZE, BUT BIG ON ATTRACTION, MINI MICRO POP-UPS CAN BE DEVASTATING WITH BOTH ZIG AND POP-UP PRESENTATIONS"
RIGS
Is there a particular rig that can induce quicker takes than normal? No I don't believe there is. For me, if I put all the things in place we've spoken about to promote a bite, the most important thing after that is transferring that take into a landed fish. So where rigs are concerned, I don't see the need to overly complicate them - the strength and performance of the components are what's most important.

Especially at this time of year where the venue and conditions may mean scaling down rigs. Small in size, but big on attraction, Mini Micro pop-ups can be devastating with both Zig and pop-up presentations – rigs that need to match these small hookbaits by nature. Generally using smaller hooks, say size 8 or size 10 patterns where hook sharpness and strength is the key element of the rig.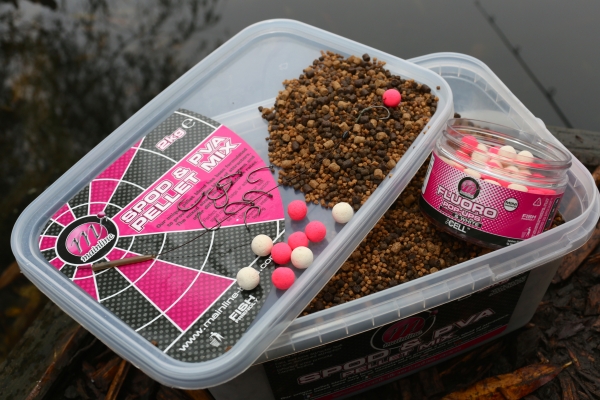 HOW TO MAKE KEV'S HIGH ATTRACT PVA STICKS
ATTRACTION AND PULLING POWER
Okay, so we're established that if we're going to enjoy any short session success at this time of year, we may need to present baits on the bottom and perhaps up in the layers as well. Regardless of which presentation you choose or even prefer there is still one element that needs to be in place for better results – and that's attraction!

Especially with single hookbaits and Zigs.

Now we're proud of a great many things at Mainline, with one definitely being our choice of sweeteners, flavours and liquid additives available and those used within our baits. These ingredients are vital where quick bites are concerned when you really need what can be just a single bait or the smallest amount of food working for you. It means that baits react as soon as they hit the water – releasing an attractive food signal to the fish – regardless of water temperature and most importantly throughout the water column.

The more you can pull the fish towards your hookbait, the quicker and higher the chances of a bite will be – it's that simple. So it's also beneficial to incorporate some food within this attraction release. PVA bags of pellets and broken boilies are a great addition, slowly breaking down to release attraction around your rig for longer periods.

To then boost these levels of carp pulling attraction, I also like to have a release of finer particles dispersing around my hookbait. Groundbaits or Stick Mixes are ideal for this – not only sending attraction across the bottom, but up through the water column as well. Used in conjunction with a PVA friendly Stick Mix Liquid or Syrup and you really are increasing your lever to pull fish from all levels. As these liquids are denser than water and so designed to quickly disperse levels of flavour within water.

One of the best things about these baits used for PVA Sticks and bags is the fact they also combine (with some lake water) to create a high-attract cloudy spod mix when fishing Zigs. Another bonus where 'nicking a bite' tactics are employed and you may need to quickly adapt your approach and fishing methods.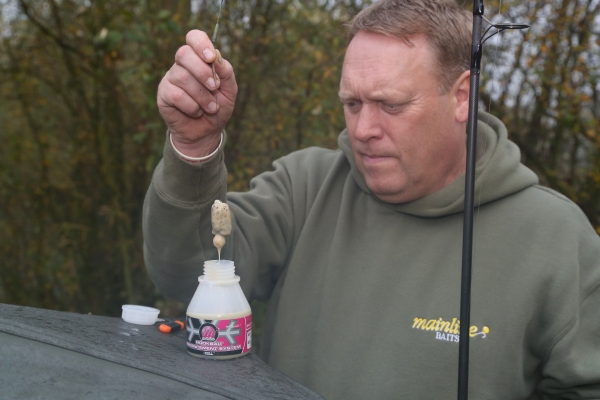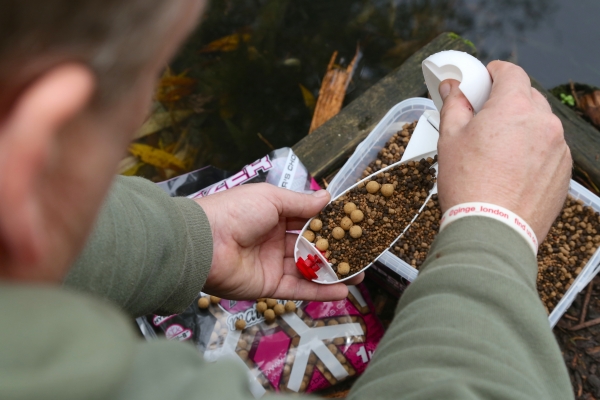 SUMMARY
These tactics and methods are great for any carp angler like myself where time on the bank is often short and infrequent, but don't be fooled into thinking they are limited to just shorter sessions.

They really lend themselves to any fishing situation because they are aimed at inducing some action. This could just as easily be during a slow part of a longer session like a weeks holiday abroad as a short day trip closer to home. The objective is no different the goal is actually the same – to create an opportunity no matter how small to fish effectively and nick a few bites!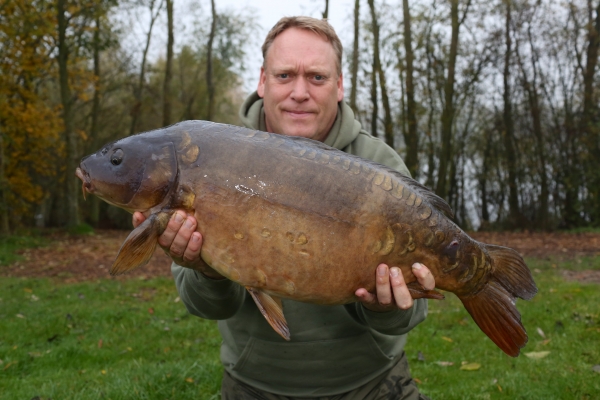 Share this article
0