Mainline
Latest News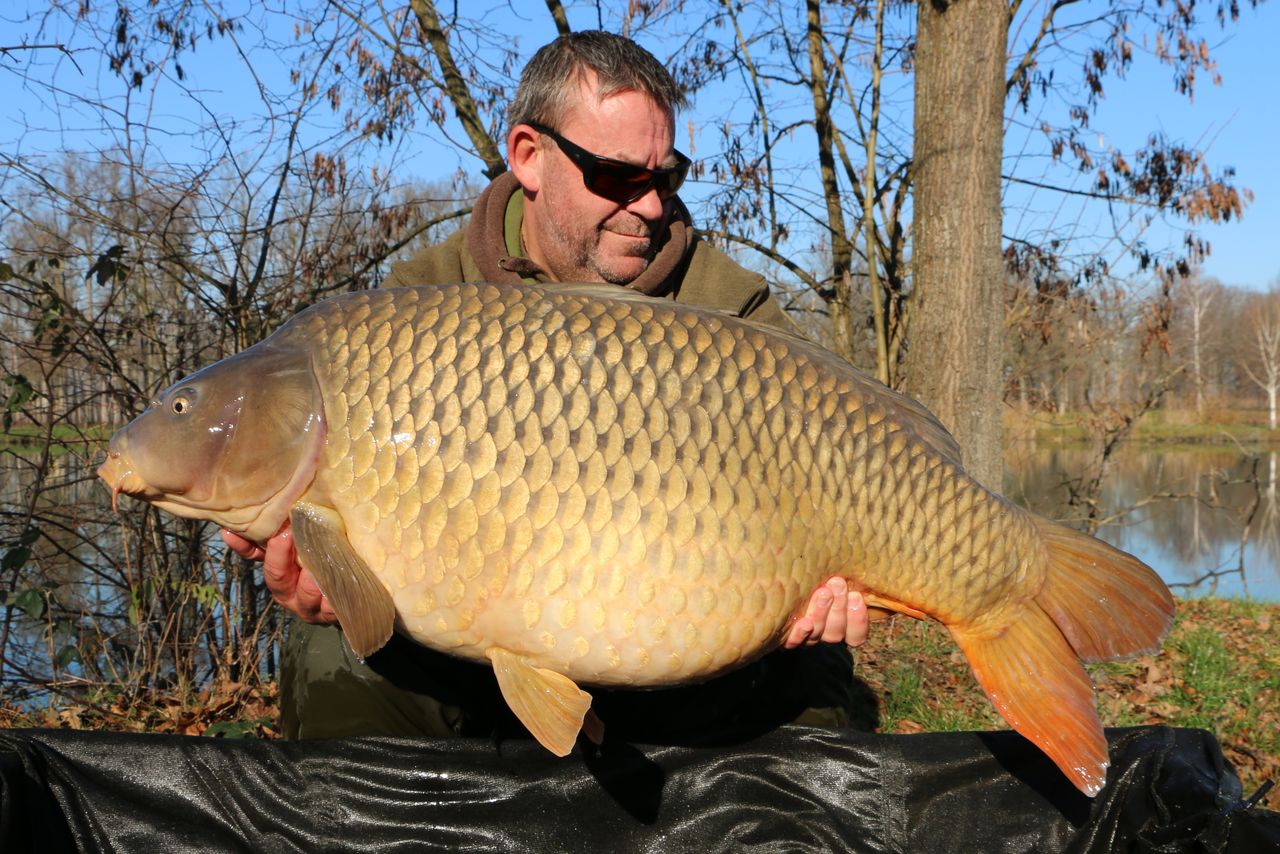 Lake Sumbar Haul For Max!
Mid November saw Mainline man, Max Cottis venture across Europe to fish the emerging venue, Lake Sumbar in Croatia as part of an organised trip by Carping Adventurers.
Following a 16 hour drive which was broken up by an overnight stopover in Graz, Austria Max, along with fishing partner Jasper Berkulo arrived at Lake Sumbar around 9am the following morning.
Following a quick briefing accompanied by a coffee, the draw took place and whilst Max and Jasper came out sixth of eight, they actually secured there second choice swim, mid-way along the end bank, chosen as it was on the back of a very cold wind as well as offering a deep margin and nice gulley over the back of a steep bar around 80yds out.
As the days are very short at this time of the year, Max and Jasper decided to just get three rods out for the night and then spend the following day exploring the swim in more detail. Rods out, and an early night following an hectic 48 hours however it didn't take too long before Max was woken by the sound of his alarm just after midnight resulting in their first Croatian carp, a lovely mirror which registered 50lb 8oz on the scales - little could they know, but this was just the start of an incredible session in the making!
Over the following 10 days, the pair landed a total of 64 carp with Max taking 40 of those including 1 x 80, 4 x 70's, 5 x 60's, 11 x 50's along with another 19 fish from upper 20's to mid-forties. All the fish came to Milky Toffee or Chocolate Orange Fizz pop-ups fished on Ridgemonkey Chod or Beaked Point size 6 hooks on Ridgemonkey terminal tackle fished over 3-4kg of bait each time made up mainly from crushed Mainline Link boilies that had been put through the boilie crusher and supplemented with halved 18mm Link boilies, Power Particle+ Pulse with Multi-Stim and a few pellets.