Mainline
Latest News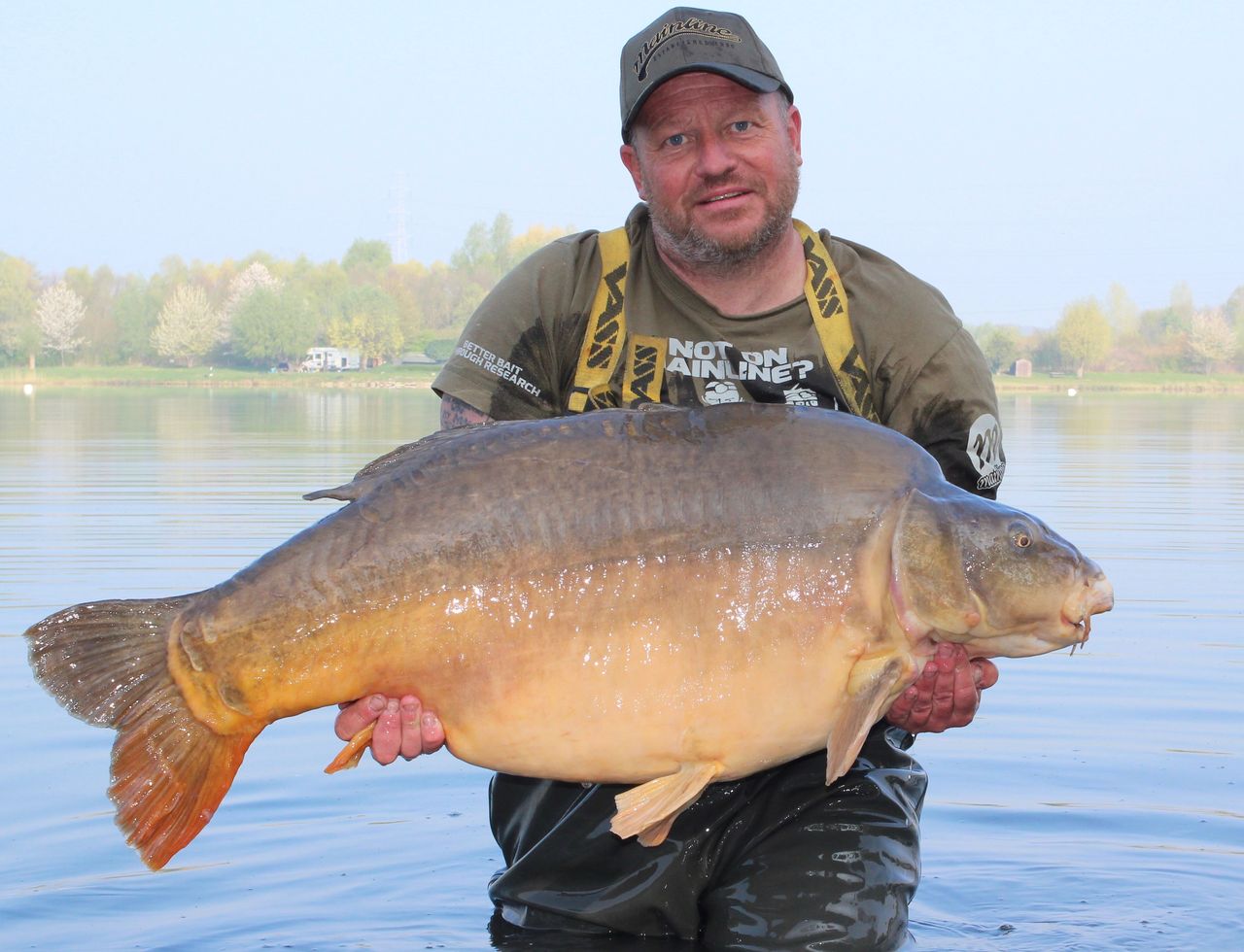 French Sixty For Lee!
Longstanding Mainline carper, Lee Merritt has just returned from a successful spring trip to France with this report...
"I've just got back from a week in France with a good friend of mine, Darren Ives, we doubled-up in a swim like all the guys did. To the left of our swim was an out of bounds part of the lake and to make it fair we put the rods on singles and staggered our lines. My plan of attack was to use Balanced Wafter hookbaits and in recent times I've done well on Banoffee wafters in particular. So they were my chosen hookbaits, fished over my free offerings of crumbed-up Cell, and a good mix of particle with a large helping of Hookbait Enhancement System flavours added to the mix.
My first fish came on the first night weighing in at 41lb 8oz, but it didn't come from the out of bounds area, it came from a large plateau at around 96 yards in 13ft of water. Next it was Darrens turn to get on the score board next landing a 36lb 8oz chunky mirror. At least we had fish under our belts and we were happy. We didn't get any day time action and through the night was very quite, but every morning just before light was our feeding window and we made the most of it. One morning we had five bites in three hours landing fish up to 61lb 8oz, including a 51lb 8oz fish, a 41lb fish and two mid-thirty-pound carp. At the end of the week we ended up with 15 carp up to the 61lb 8oz biggie, as well as a 65lb sturgeon.
As I've said I rate the atraction from the Mainline dips massively (Hookbait Enhancement System) using the Diamond White version on this trip where the bites just kept coming!"